A 100% FREE ShipStation alternative
Frustrated with increased prices for ShipStation? Switch to the new multichannel shipping software, Veeqo, an Amazon company. 
✅ Veeqo is 100% free. No subscription costs.
✅ No charge to connect your own carrier accounts.
✅ Low shipping rates with all major carriers.
✅ Built for every size business as you grow.
✅ Product experts on hand to help you migrate.
✅ All the tools you're used to, without the price tag.
"I've used ShipStation ... the capability of Veeqo far outperformed anything I've used in the past" - Corbin, River Valley Gems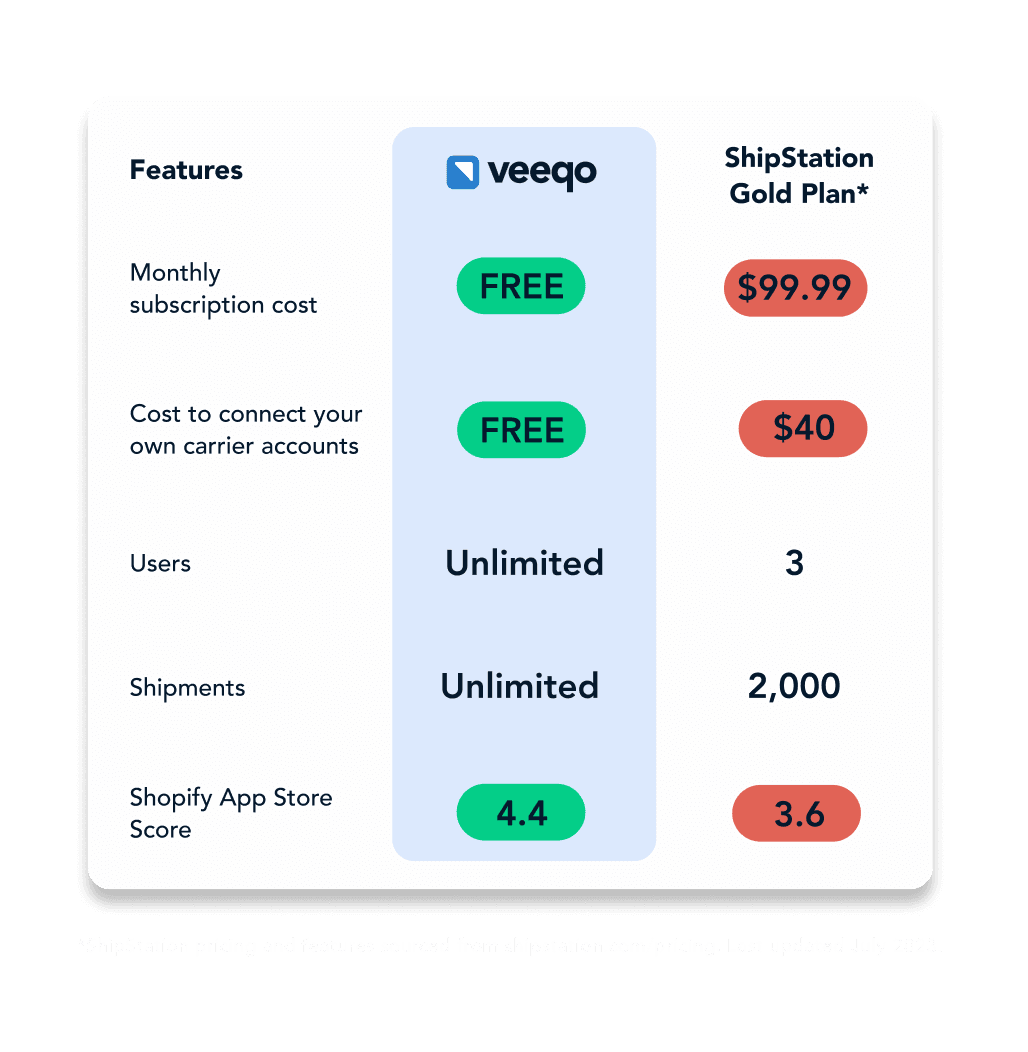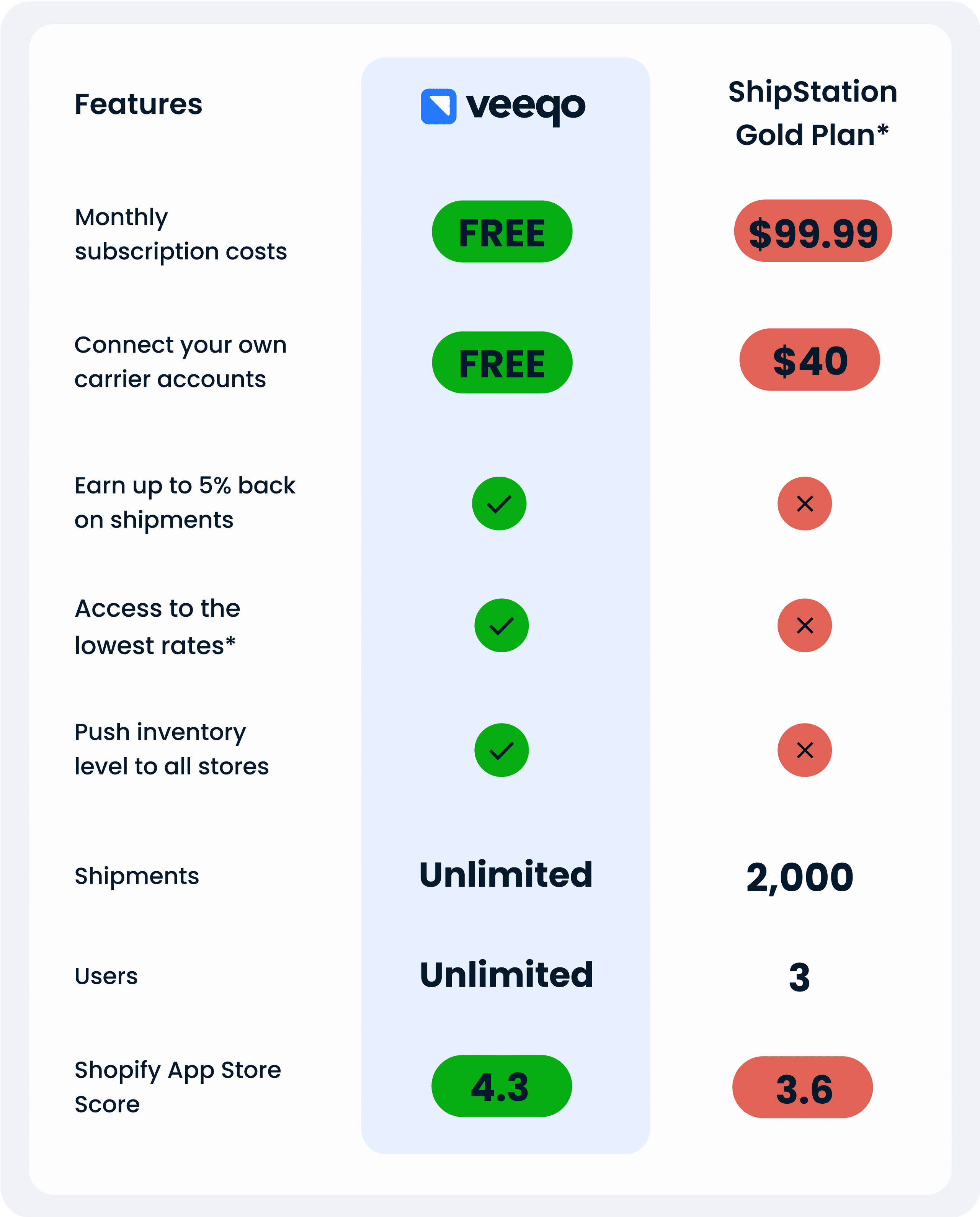 Shipping software that does
much more

than print labels

Pick, pack and ship your orders in Veeqo with the lowest rates* and up to 5% back. Access all the features you use in your current shipping software, without the price tag.

Plus, Veeqo is not only for shipping. By signing up, you'll also get access to advanced inventory, warehouse management, and picking and reporting features that you can't get in other shipping software.

Running your business just got a whole lot cheaper.
Quickly rate-shop to find the cheapest shipping label
Our rate-shopping feature automatically finds the lowest shipping rate available based on size and weight. We'll also take into account the customer's delivery promise so they're never kept waiting.
Connect your own carrier accounts,
no extra charges
You worked hard to get them! Keep using any negotiated shipping rates that you've already secured from carriers by connecting them in Veeqo.

Plus you will gain all the benefits of the A-to-z Guarantee on your Amazon orders when you ship on time. No brainer.
"Before I built Veeqo I was a seller myself"
"I founded my business in a recession and I know how frustrating it is when software costs jump up in a tough economic environment with no prior warning.
Today, I'm so proud we're able to offer Veeqo to sellers 100% free, no matter how big or small they are. We're able to do this because we financially benefit from shipping volume passed to our partner shipping carriers.
It's all part of our mission to help sellers, like you, stay a step ahead."
- Matt Warren, CEO, Veeqo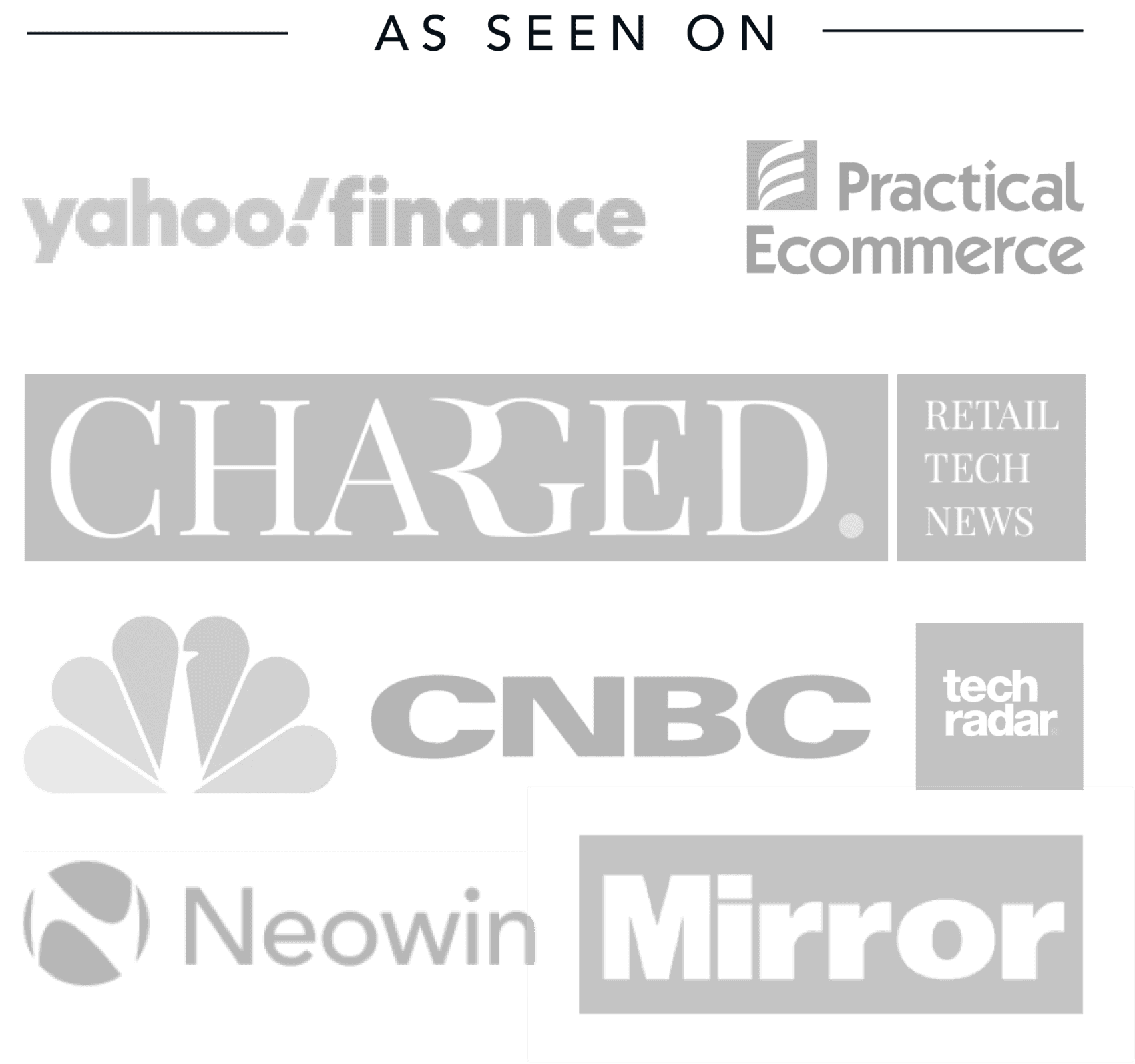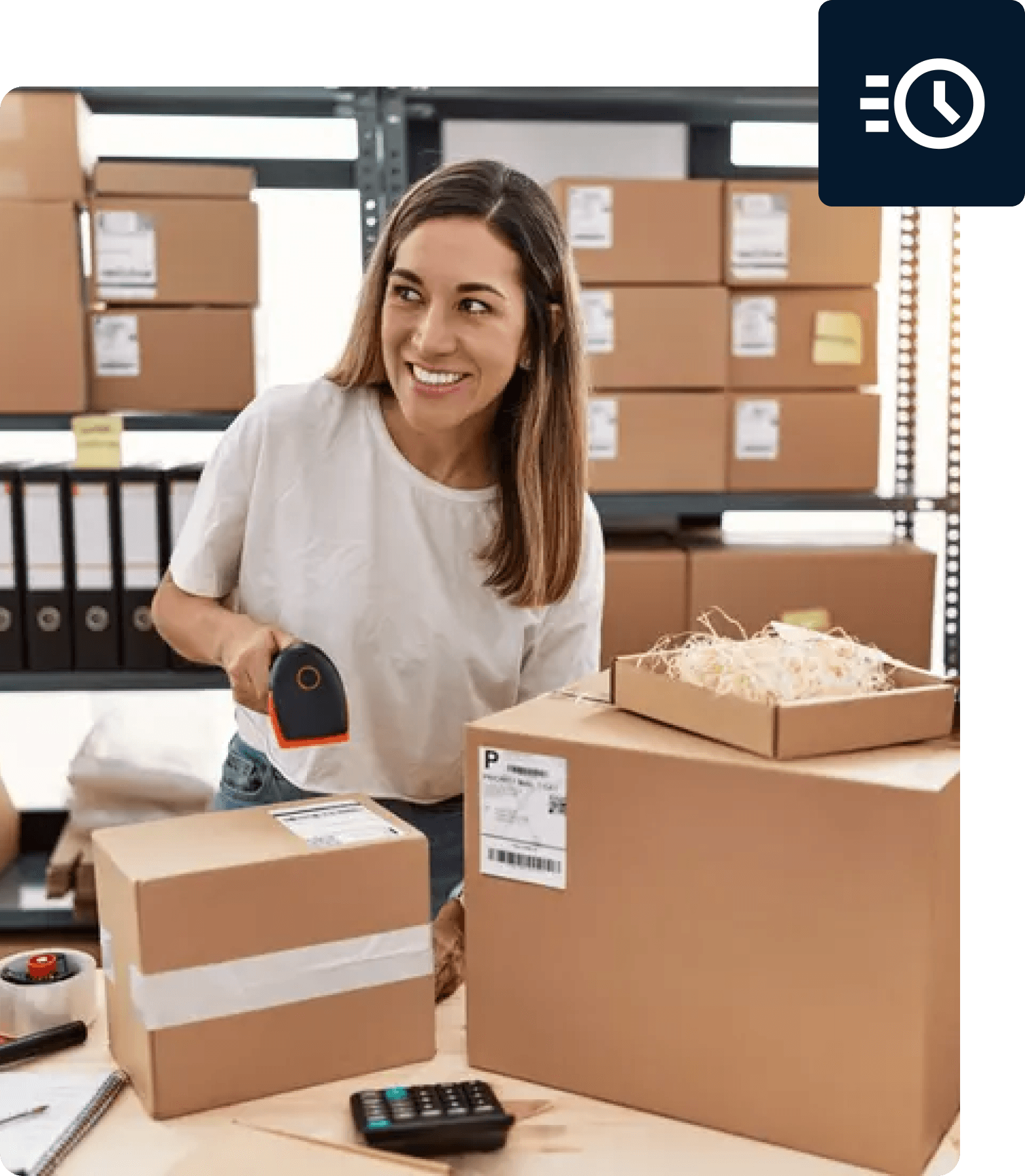 "

I have used ShipStation.... the capability of Veeqo far outperformed anything I had used in the past

"
I originally stumbled upon Veeqo in search of a better multi-channel solution for handling a large SKU database but not ready for a hand tailored warehouse management system. I have used SellerChamp, Ecomdash and ShipStation in the past and still didn't have quite the automation I was looking for. When I watched the scanner demo video on youtube I realized the capability of Veeqo far outperformed anything I had used in the past.
Corbin, River Valley Gems | January 26, 2023 |
A scalable shipping tool that won't charge you more as you grow
Our advanced shipping and inventory software helps sellers who fulfill from multiple locations all over the US to pick, pack and ship with orders faster, with lower costs. Veeqo is built for scale, but without the price tag you'd expect.