Ship every order in bulk with Royal Mail
Sync orders from Shopify, Magento, WooCommerce, BigCommerce, Amazon, eBay and more, then ship with Royal Mail from one easy-to-use platform.
Manage your shipping from Royal Mail and 21+ other channels

Amazon like pick and pack with digital scanners & barcodes.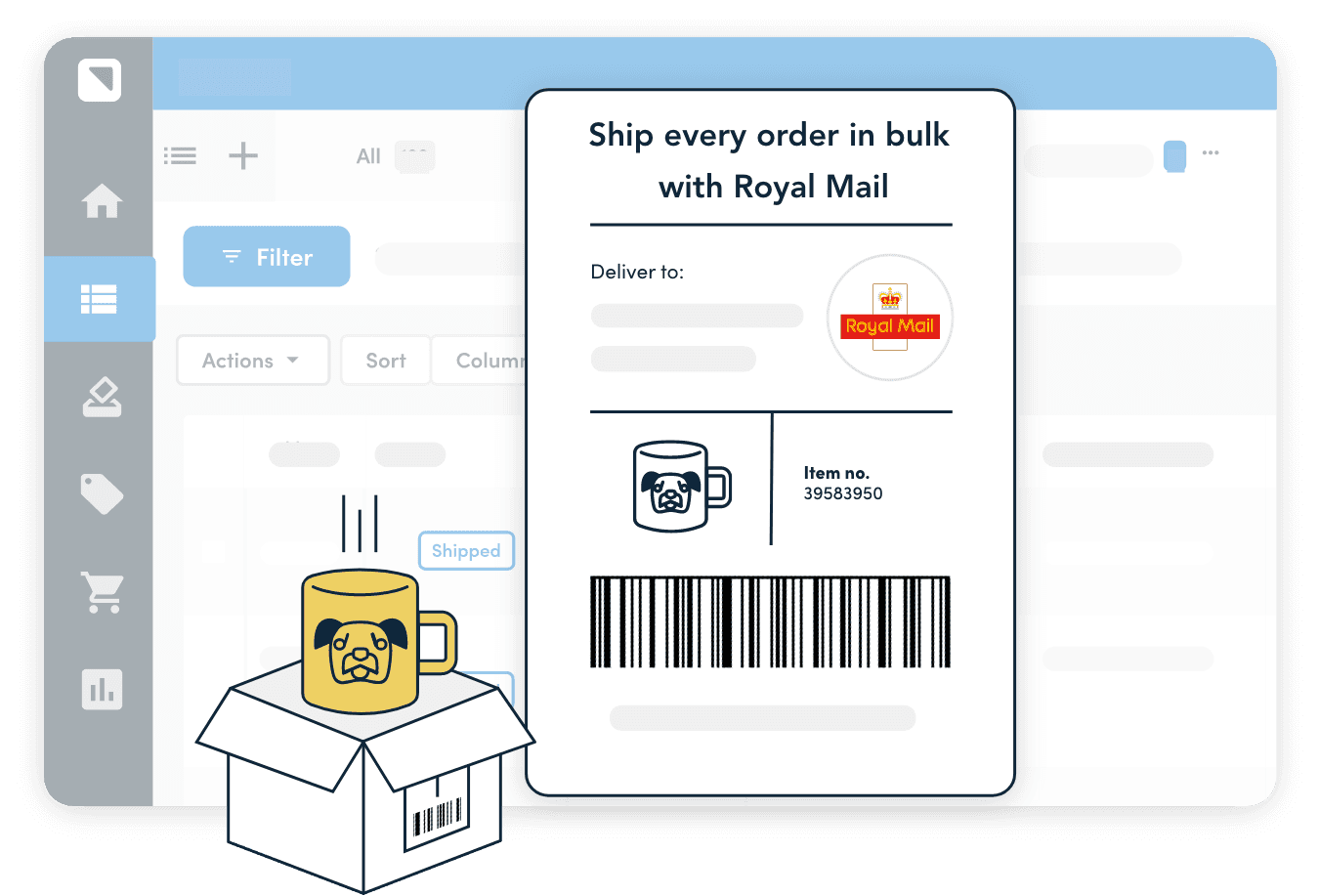 Royal Mail features in Veeqo
|

Rated 4.5 stars

Loved by thousands of merchants like you
Connect your Royal Mail negotiated rates

Link your Royal Mail account and see your seller-negotiated rates reflected in Veeqo

Automatic Royal Mail rate selection

Save time with rate shopping that automatically chooses the lowest Royal Mail, with no extra clicks needed.

Faster bulk shipping

Veeqo can select the lowest Royal Mail rates for your orders and ship up to 100 of at once. So you save time, clicks, and cash.

Automated shipping rules

Set up weight, value, delivery options, and other specs in advance so you can efficiently ship all your orders. Veeqo even follows your pre-set guidelines to offer up the lowest Royal Mail labels.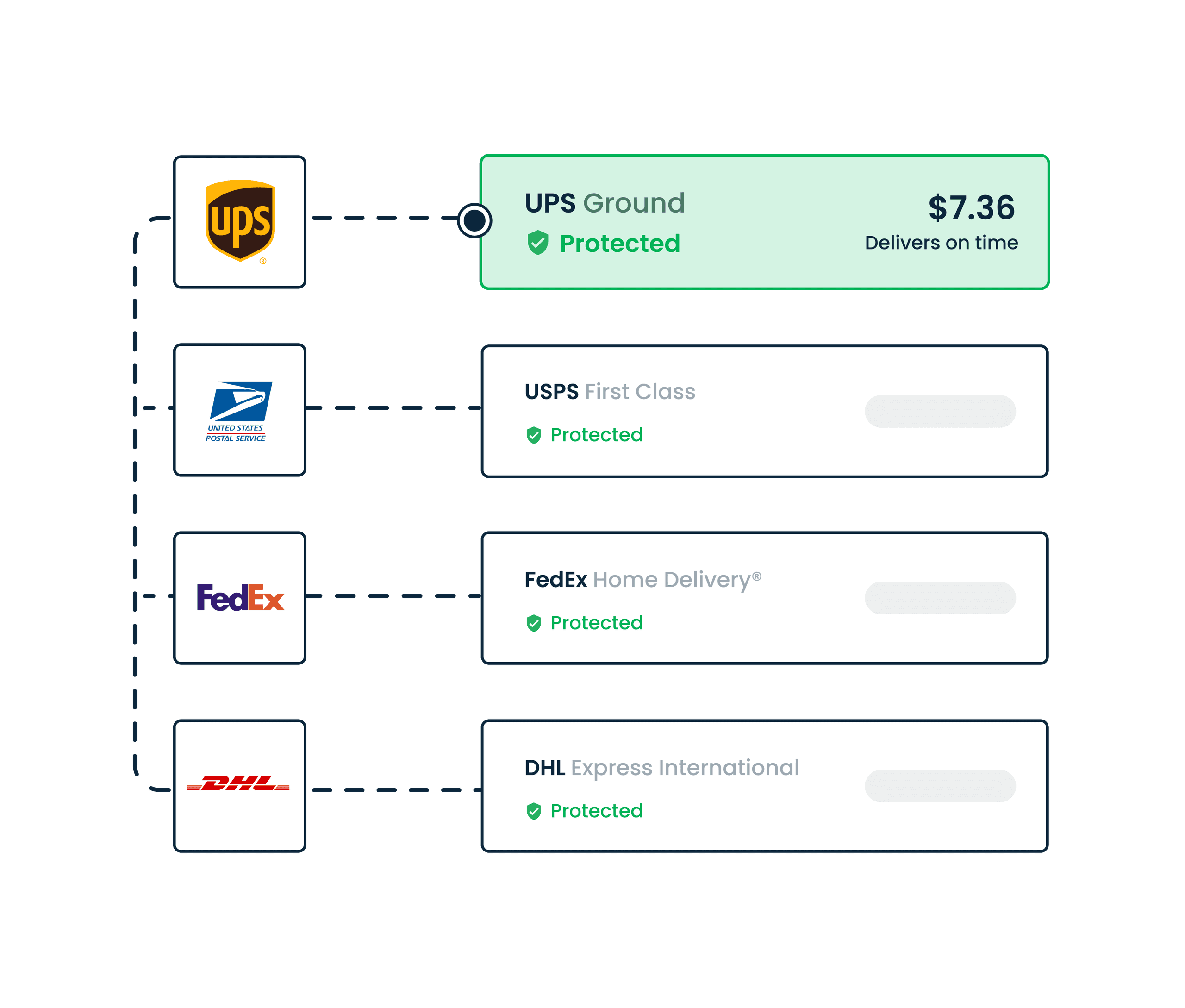 Automate your Royal Mail shipments
If this, then that automation
Save time by creating automation rules that speed up your entire Royal Mail shipping process.
For example, if a customer has ordered a high-value item, set a tracked Royal Mail delivery service to be selected as default.
Shipments on autopilot
Forget about those repetitive daily shipping tasks by putting large parts of your Royal Mail fulfilment process on autopilot.
Bulk print integrated Royal Mail labels
Bulk print shipping labels
Print Royal Mail shipping labels and customer invoices on a single sheet of paper – up to 100 orders in a single click, minimising paper use.
Easily send documents to the printer
You can even set certain documents to automatically go to specific printers, without having to download PDF files to your computer.
For example, send every customer invoice to your laser printer, and all shipping labels to your 6×4 thermal printer.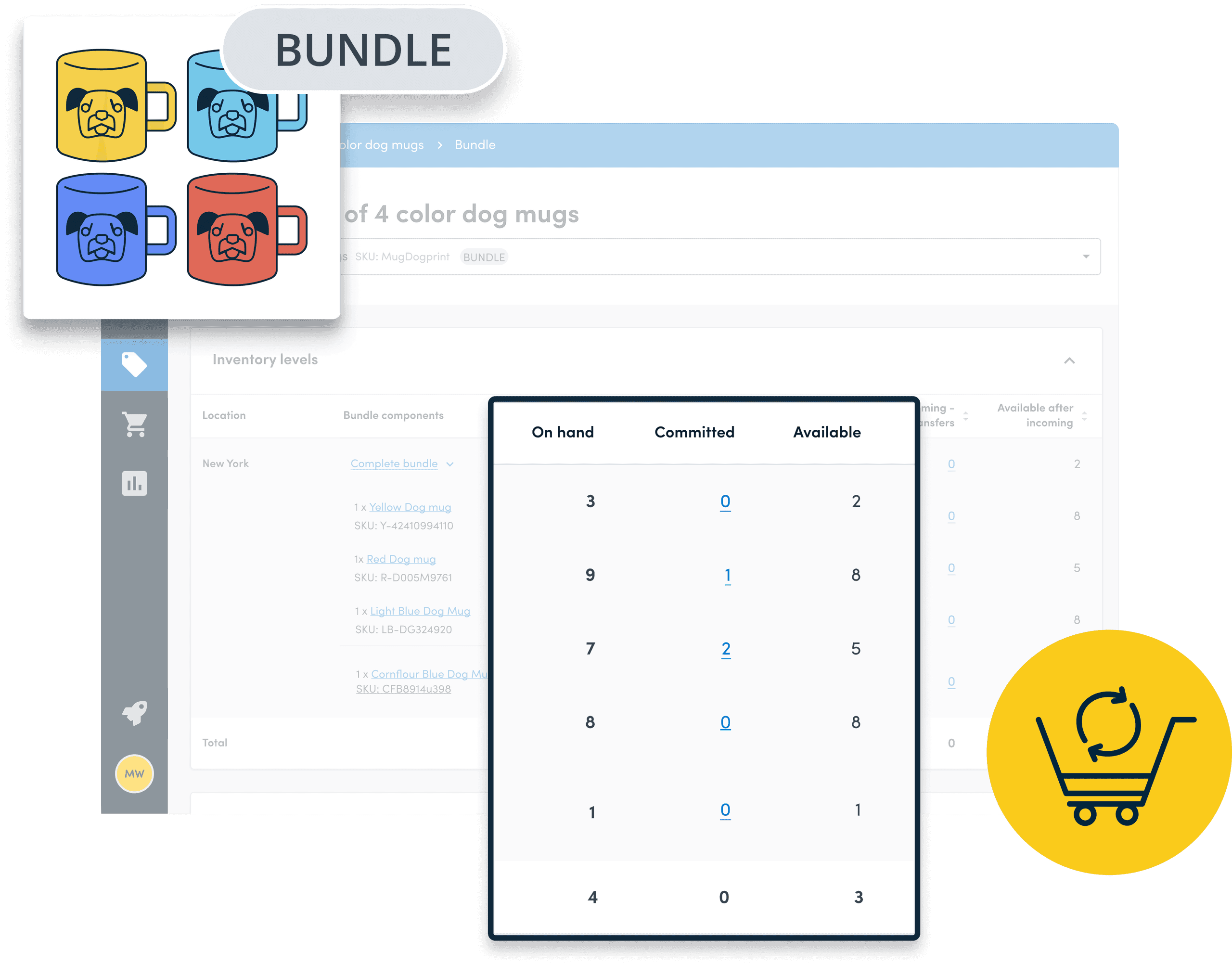 More reasons retailers love our Royal Mail integration
Supports all Royal Mail services
Veeqo's Royal Mail integration works with all Royal Mail services (over 150).
2D barcode support
Choose to print 2D barcodes for your Royal Mail 24 and 48 labels so a delivery confirmation can be created once items are delivered.
Automatically mark orders as "shipped"
As soon as you ship an order with myHermes, Veeqo will automatically update the relevant sales channel to let your customer know their order is on its way.
Print integrated Royal Mail labels
You can print Royal Mail shipping labels and customer invoices on a single sheet of paper – up to 500 orders in a single click.
Organise collection manifests
Automatically collate all your collection manifests inside Veeqo ready to hand over to Royal Mail.
Print commercial invoices
Veeqo can print all product info for international orders on relevant customs forms, including CN22 forms for items being exported from the EU.

Returns management
Manage returns in one place – saving and reusing each order's information so it's easy to re-send to customers via Royal Mail.
Royal Mail parcel tracking
Seamlessly track the status of all your orders and packages without having to log in to your Royal Mail account or any other platform.