Wholesale Inventory Management
Veeqo helps retailers of any size to easily create wholesale orders, manage prices for every customer, get invoices paid quickly, and keep their inventory in sync.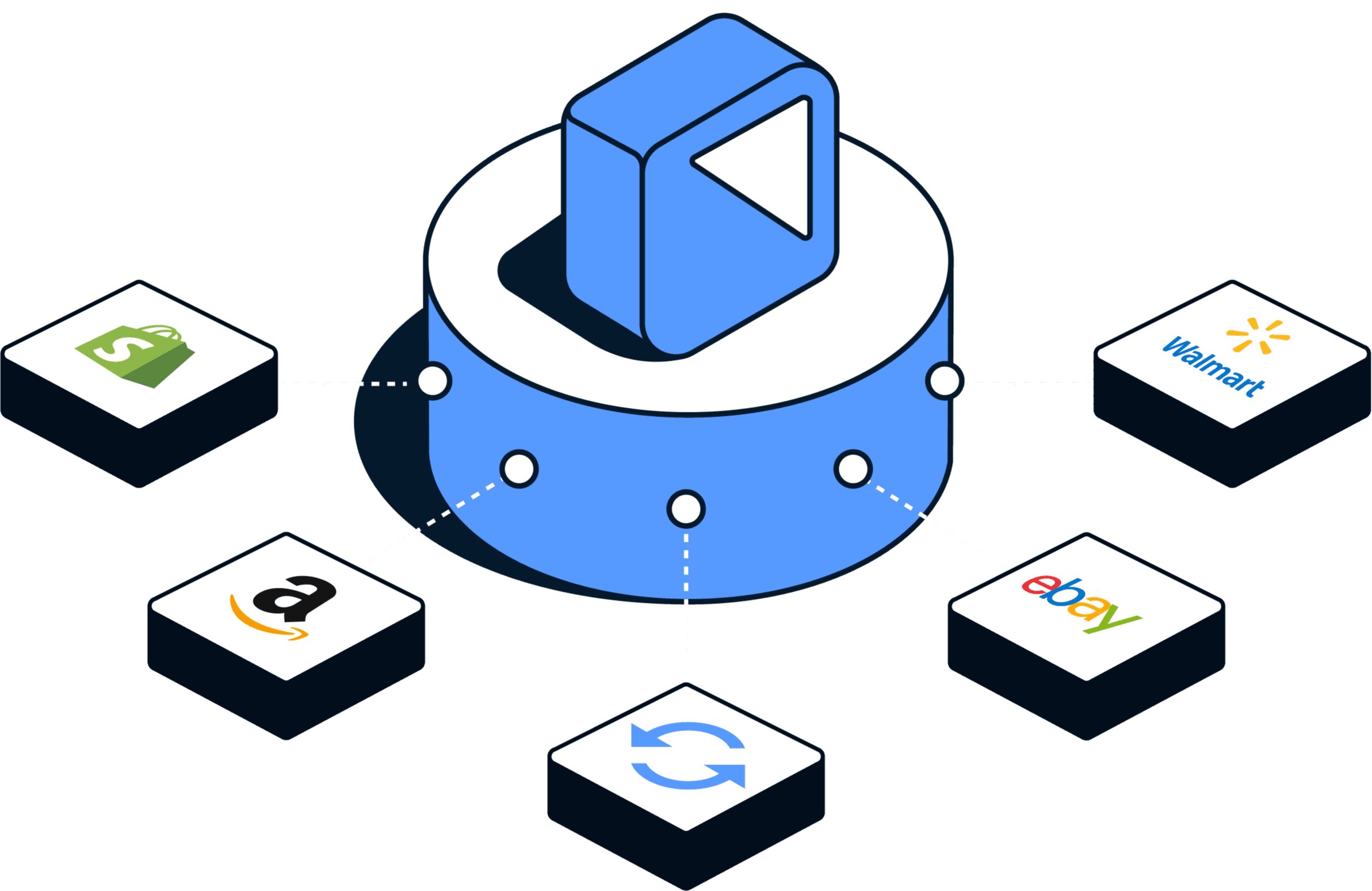 Wholesale inventory management

Take control of wholesale orders
Raise new B2B customer orders quickly in a single place.
Custom pricing
Offer different pricing and discounts for different business customers.
Easy invoicing
Generate new B2B invoices and email them directly to your customers.
Online Payments
Add a 'pay now' button to your invoices or take payments over the phone.
Effortless inventory control.
Veeqo automatically monitors every movement of every stock item—all in one place.
Create & manage wholesale orders
With Veeqo, you can easily create new B2B wholesale orders by phone or email, all from a single, easy-to-use platform.
Simply add your products, set minimum order amounts and payment terms for every order. Then quickly send your wholesale order to be picked and shipped.
Set different pricing and discounts for each customer
With all your wholesale customers easily accessible in Veeqo, you can quickly manage the pricing and discount terms for each one.
Different price lists can be applied to any of your customers, giving you control over how much each of your customers pays you for their wholesale orders. You can also apply additional discounts when creating a new B2B order.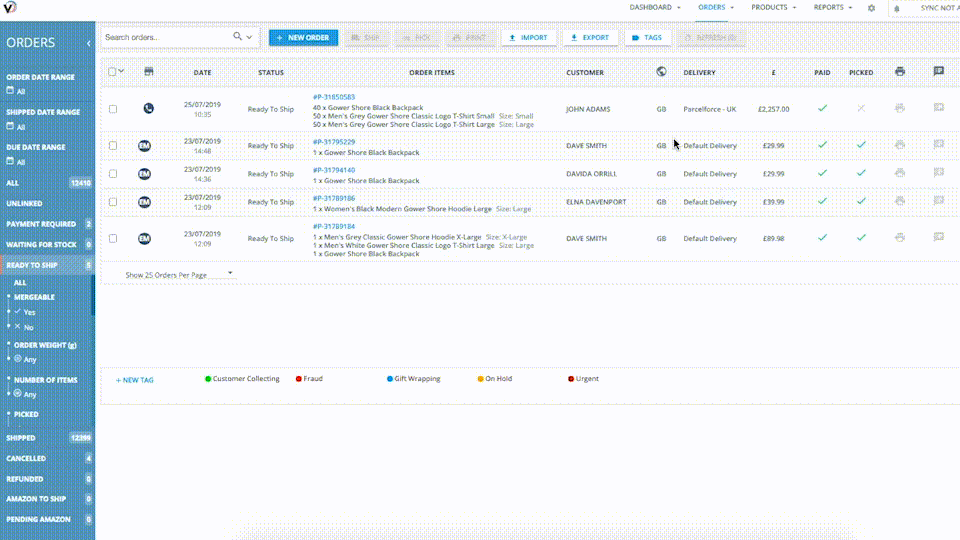 "Perfect solution for our inventory management"

We have been using Veeqo Since 2018. We use multiple marketplaces (eBay, BigCommerce, Amazon, etc.), and Veeqo provides the perfect solution for our inventory management needs.

Read story
Add your logo to your wholesale invoices
The way you communicate your brand to wholesale customers is important. So, Veeqo makes it easy to add your brand's logo to your B2B invoices.
Quickly email your invoices directly to your customer and see when they have viewed them online.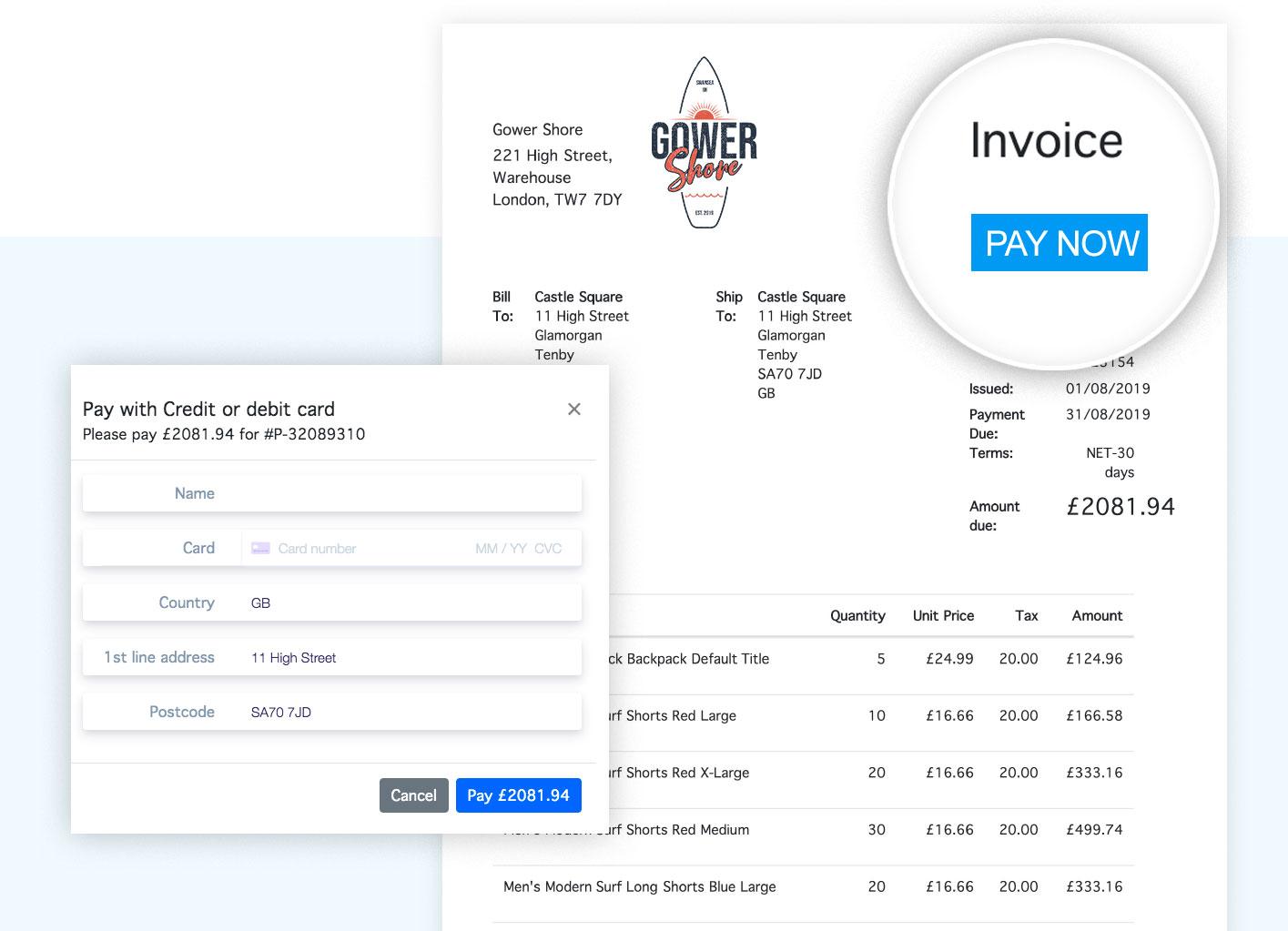 Get your B2B orders paid quickly
Once you've created a wholesale order, the invoice can include a 'Pay Now' button on the top, allowing your customers to pay for their B2B orders online.
For phone orders, you're able to take card payments over the phone when the customer places the order directly with you.
Direct shipping integrations
Veeqo gives you immediate access to discounted shipping rates with UPS, USPS, DHL and FedEx. Available 'out of the box'. No volume needed. Start saving in minutes.
View the payment status of every wholesale invoice
Never miss an overdue payment again. With Veeqo, you can easily view and manage all of your wholesale orders in one place – so it's easy to see the status of your invoices.
Search or filter your invoices by draft, paid, unpaid, partially paid and overdue.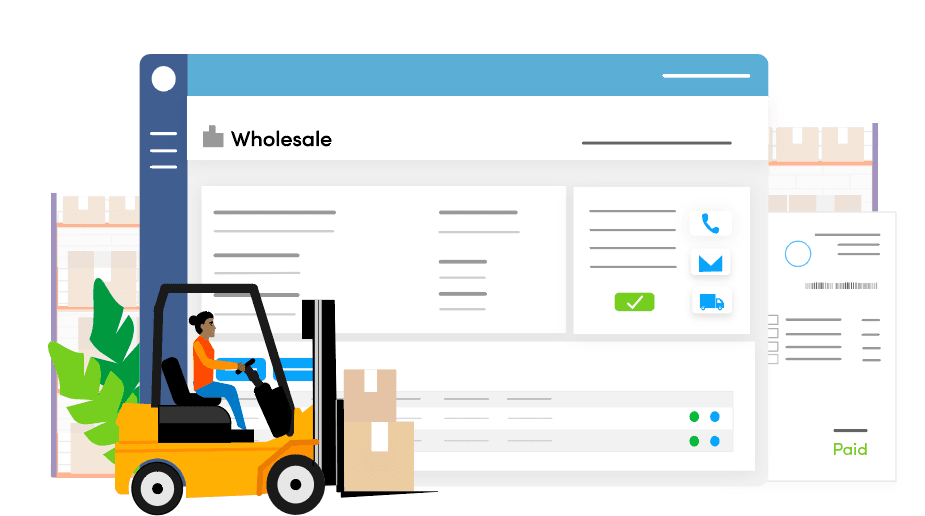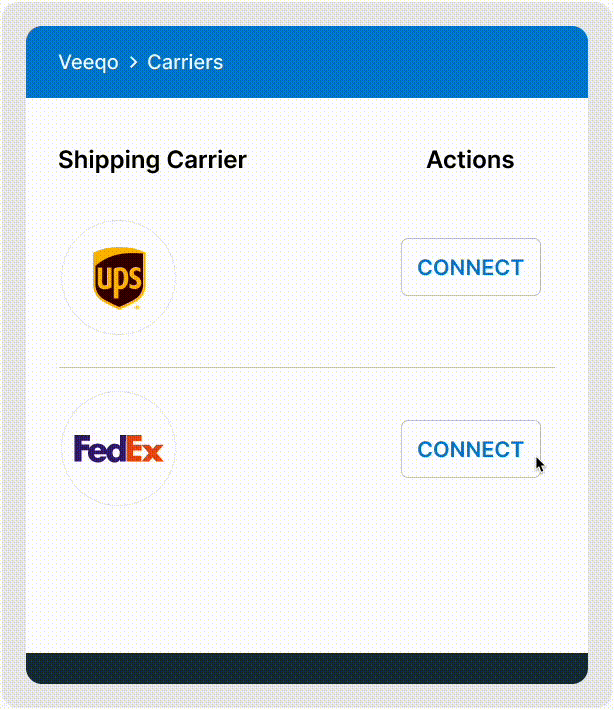 Sync your inventory
When a wholesale order is raised, inventory levels for all your B2B and B2C sales channels are instantly updated so you will never oversell anywhere again.