Save costs and ship more with digital picking
60% of all returns are caused by the wrong order being picked to begin with. Improve the accuracy and efficiency of your picking with this 25 minute masterclass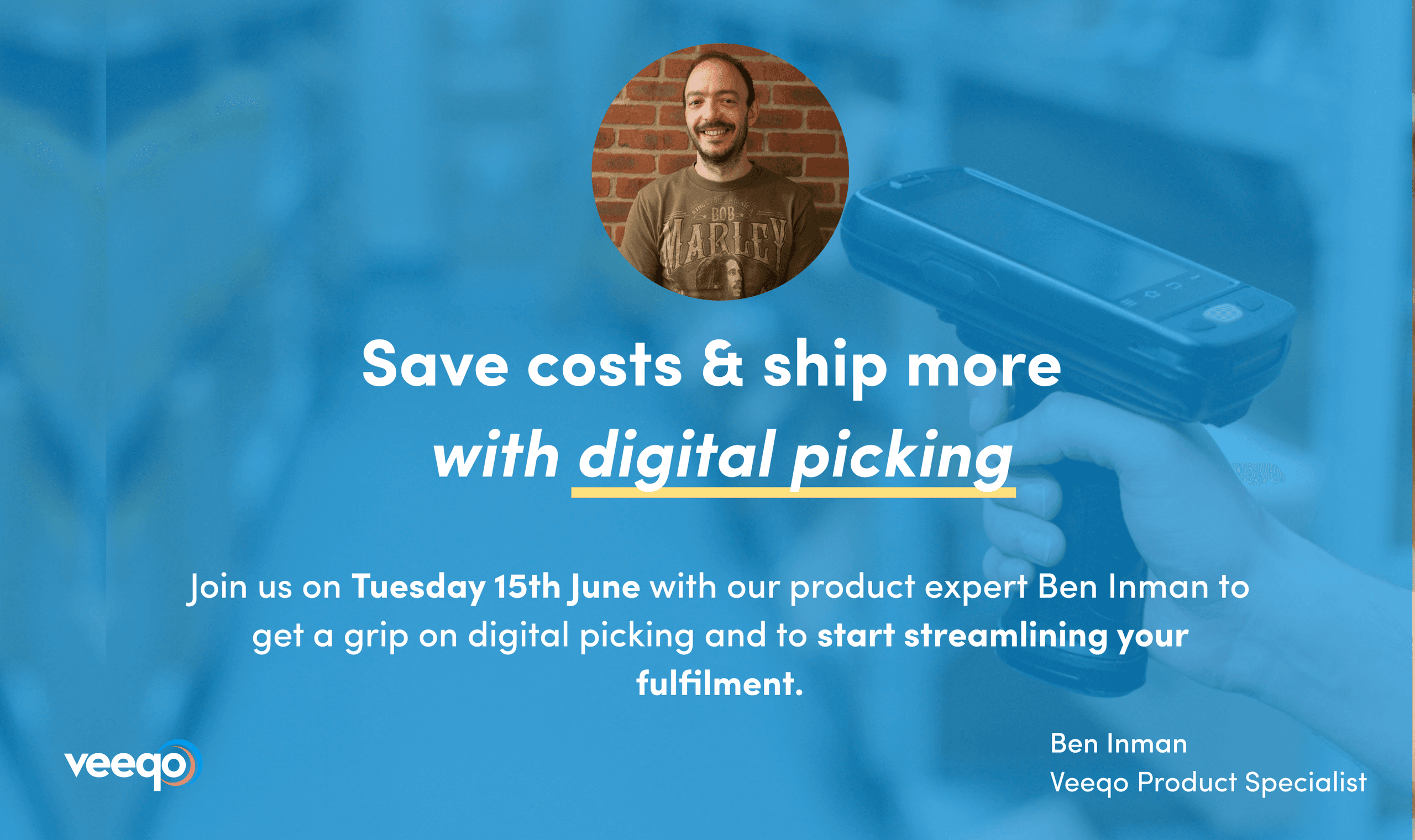 70% of all labour time when processing an order is spent on just picking the products.
60% of all returns are caused by the wrong order being picked to begin with.
The accuracy and speed of your order picking can either make or break your business.
Just a few % of incorrect orders picked can rack up costs into the thousands. It ruins a customer's experience. Fuels negative reviews that follow and wastes valuable time. It's an easy mistake to make when you're dealing with multiple orders across multiple sales channels.
Picking accurately and saving precious minutes on orders you pick will save costs and delight customers. With automation often the answer to this.
Digital picking also helps the environment – Veeqo users digitally picking are on track to save over 2000 trees worth of paper in the next 12 months!
Join us on Tuesday 15th June for a 20-minute webinar with our product expert Ben Inman to get a grip on digital picking and to start streamlining your fulfilment.
We will be covering:
What is digital picking?
How to set up digital picking – is it easy?
What techniques are best for digital picking? (Pick to Pile vs Pick to Order)
How to efficiently process orders once they're picked for speed and accuracy.
And an FAQ.
This session will be recorded and sent out to you regardless if you can attend or not. See you there!
![]([object Object])