Streamlining your inventory and products for BFCM
70% of shoppers would shop for an item with a competitor if it was out of stock, rather than waiting any length of time for back-ordered inventory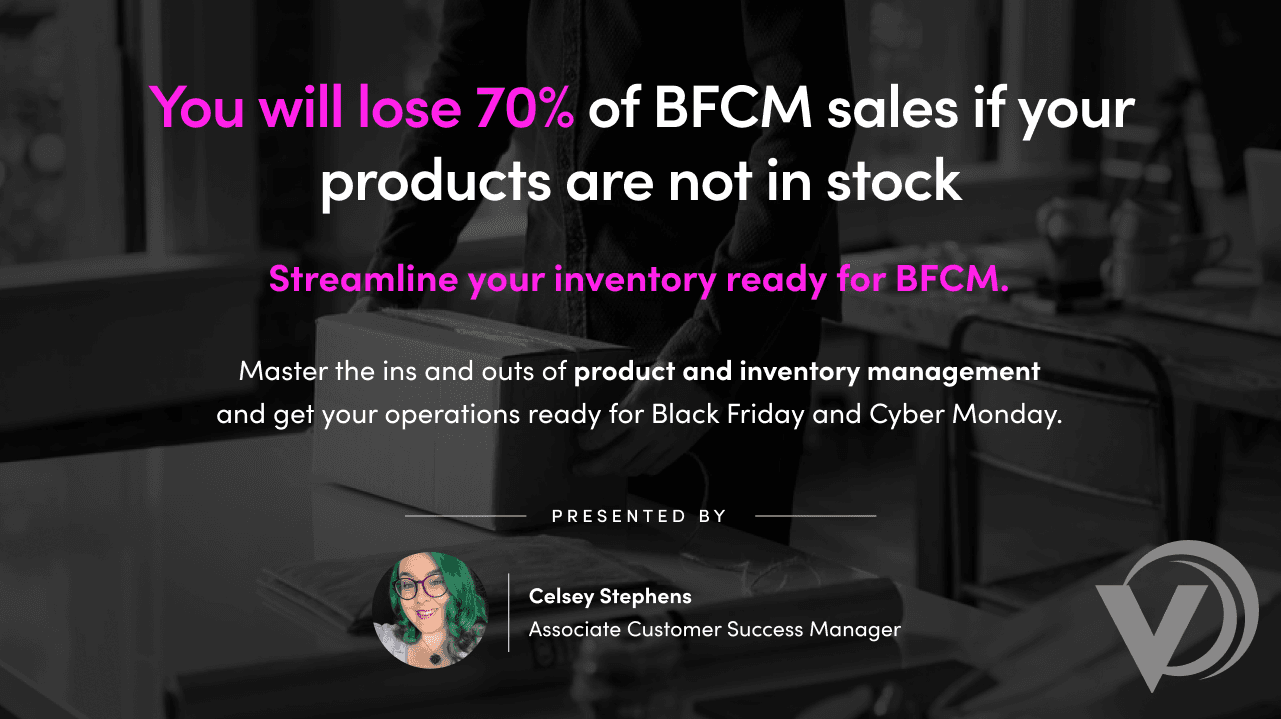 Selling on your website, multiple marketplaces and different platforms whilst managing a catalog of products can be super challenging. Making tracking and syncing orders an administrative burden. 
On top of that, keeping stock levels correct on all platforms to prevent overselling or overstocking can be a nightmare, right? 
These issues manifest themselves as a poor experience for your customers. This in turn leads to bad reviews and fewer sales, affecting your bottom line.
If any of this sounds familiar, you need to be registered for our next webinar. 
Celsey, our Associate Customer Success Manager will be explaining all about Veeqo's inventory management system and the ease of managing your inventory the right way within this 30 minute masterclass. 
We will be covering: 
Brief explanation on how to pull in products, listings and linking on the Veeqo system
Managing inventory/stock across multiple platforms and locations all in one place
How to create a kit / bundle
Our premium enterprise plans which include being able to leaving notes for your team
And much more!
Followed by a Q&A session
How many times have you sold out of stock or oversold products? It might be time to think about inventory management software. See you there!