Marketplaces
Amazon Australia: 10 Things Every Seller Should Do Now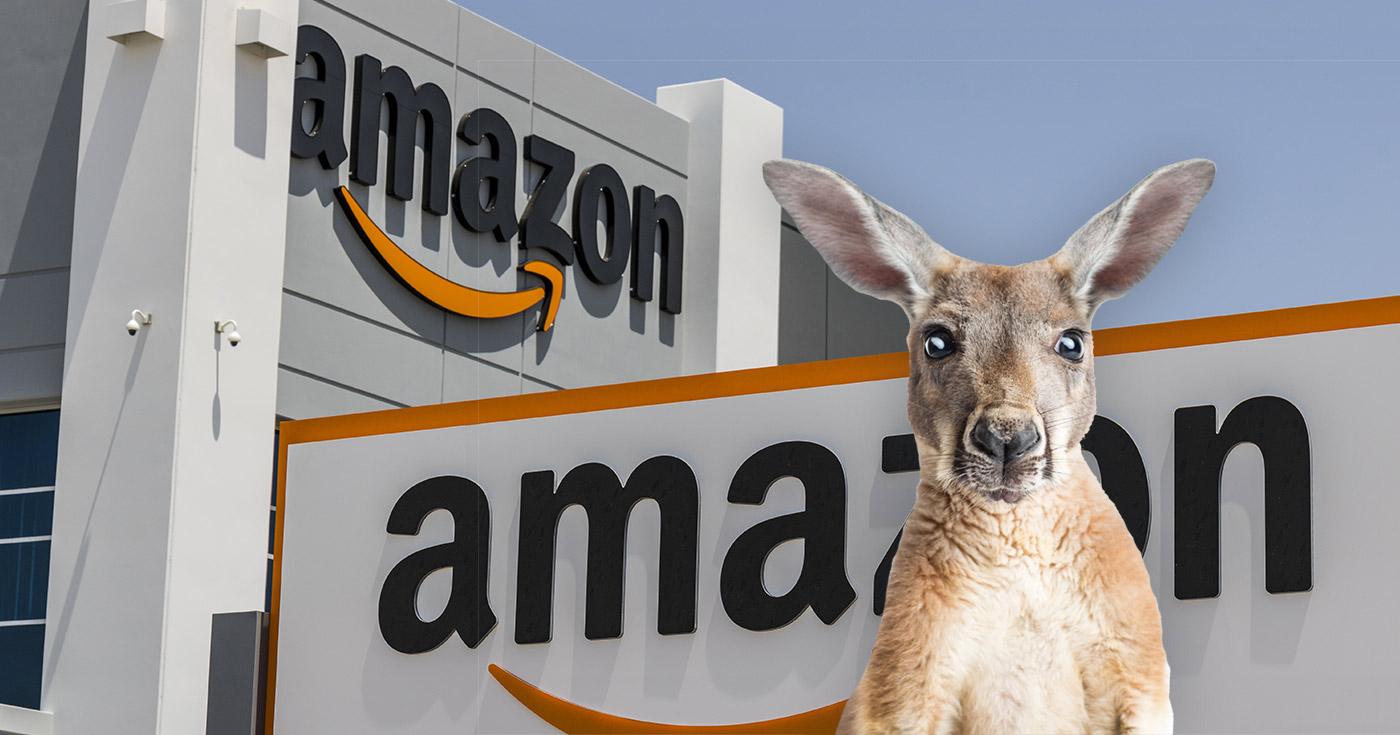 It's been a long time coming, but after months of speculation Amazon have announced they will be launching in Australia before Christmas - potentially even in time for Black Friday on November 24th. And while Black Friday is not largely recognised in Australia, that could be just one of the things that's about to change in what is likely to be the biggest shake-up of Australian online shopping since it began. For me personally, this is a big deal. And if you sell products to Aussies (or plan to at any stage), it should be for you too. I grew up in Australia, and moved to the UK 12 years ago - where I work as a digital strategist. So I know first-hand not only where Australia's ecommerce market is at, but where it is likely to head - and more importantly what that means for sellers and their customers. In countries like the UK and America, Amazon shapes the entire ecommerce market. It leads the way in delivery, choice, community and sheer search engine power. Therefore all retailers selling online in these countries must fit their tactics around Amazon and decide what areas they leverage Amazon's power to gain an advantage in, and what areas they compete against it by offering an alternative. However, over the past year I have been surprised at the lack of urgency, thought and attention given to Amazon's impending arrival from retailers. Commonwealth Bank's latest Retail Insights Report, which surveyed over 600 retailers, showed that 75% of those retailers do not think their businesses will be affected and only 13% had any sort of plan in place. Let's quickly consider some facts; 43% of all U.S online sales are done through Amazon while 64% of households have an Amazon Prime account. And in the UK it's estimated that as many as 90% of all citizens have an Amazon account**. There isn't a lot of evidence to suggest Australia will be any different. Outlined below are 10 action steps both Australian retailers and those planning to target Australia can take to not only survive an Amazon-ruled ecommerce market, but thrive in it.
1. Go multichannel
First things first; if you haven't already gone 'multichannel', now's the time to do it. Multichannel selling (sometimes referred to as omnichannel) is simply the practice of making your products available through as many avenues as possible. One of the most lucrative of these is the Amazon Marketplace, which allows retailers to list and sell their products on Amazon and to fulfill the order themselves. Until now Australian retailers have been limited. But now is the perfect opportunity to kick your multichannel strategy into high gear and hit the ground running with a larger audience and ultimately more sales. Amazon Australia said of their Marketplace "We are excited to bring thousands of new jobs to Australia, millions of dollars in additional investment, and to empower small Australian businesses through Amazon Marketplace." There are several products which will automate this process for you, but you'll want to choose one which cuts down the hassle rather than increases it, and one with great support. Veeqo is the leading platform with a great track record, and allows you to ship orders from any of your Amazon marketplaces in seconds, sync all your Amazon inventory in real time and manage your ecommerce accounting from a single platform. It also integrates with a range of other selling avenues, ecommerce packages, couriers and even accounting services to provide a range of benefits to your business in one solution.
2. Focus on a new international market
If you're a retailer based in Europe or America, Amazon's Australian arrival is great news, as you'll now have access to a brand new international market. It's best to act while the iron is hot on this one; while Australian retailers are finding their feet it's the perfect opportunity for established overseas sellers to get their foot in the door and to leverage what experience, buying power and online presence they already have to benefit customers Down Under. For Australian retailers, it's the perfect opportunity to do the reverse, and sell to other continents that previously were much more difficult logistically. It's also important to note that while Amazon has been gearing up for launch, some other major changes have been happening in the background which will also have a huge impact on the Australian ecommerce industry. One of these are the improvement of Australia's delivery infrastructure, which includes faster and cheaper cross-Tasman shipping. With New Zealand still without an Amazon of their own, why not take advantage of a country whose online shopping audience is likely to gravitate west for at least a few years to come? You can target New Zealand customers through your own store, promoting New Zealand shipping information, and provide geo-targeted currency. You could also target New Zealand customers in marketing and PPC campaigns.
3. Provide killer customer support
Nearly 350,000 people are employed by Amazon worldwide, but none of those people are customer-facing product experts. They can help you with your order information, but they can't recommend you the right dietary supplement, or tell you what pair of shoes is best for your upcoming hiking trip. The internet has managed to revolutionise almost every aspect of our lives, but it hasn't replaced the value of talking with someone who knows best. Customer service is perhaps the easiest area to take on Amazon in. Add a live chat, fill your site with help and advice content, including videos and guides and produce an email marketing strategy that includes helpful follow-up emails and regular tips and tricks. At a time when many larger companies are reducing their customer service offering, doing the opposite might just make you stand out from the crowd as a winning alternative.
4. Offer fast Delivery
Amazon's promise of fast delivery gives it huge appeal in a country where 42% of shoppers believe that long delivery times negated the point of shopping online all together.* Free and fast shipping is rapidly becoming a consumer expectation, but currently, only one-third of Australian business offer next-day delivery. While next day delivery may not be achievable off the bat, it's worth doing what you can to decrease shipping times if you plan to survive in a post-Amazon ecommerce landscape, even it means charging a premium for an express shipping option.
5. Create a winning returns policy
One of my personal favourite offerings from Amazon is their returns facility, which is well-oiled and lenient. Knowing an item can easily be returned negates one of the main objections people have to online shipping; not being able to see it or try it first, and worried it will arrive damaged. If a customer knows whatever they purchased can be returned easily and cheaply they are more likely to choose your store over competitors. See what can be done to make your returns policy more efficient, and more enticing for the buyer. Can you offer free returns over a certain price point? What about allowing customers to return via courier pickup and Australia post drop off? Clear returns forms should be made available on your store, along with clear and concise returns policies and instructions. Remember, a smooth return starts before the return itself has begun.
6. Provide product discounts
With Amazon offering little in the way of product discounts and multi-buy offers, you can leverage the discount and coupon code functions of your online store to create incentives for shoppers to come to you. Promote a coupon code via your social media channels and email, feature tiered and bulk discounting and much more.
7. Offer gift certificates
Amazon's gift certificates can't be redeemed for 3rd party seller (marketplace) items. So by offering your own gift certificates you have the opportunity to provide a unique redemption for customers. You could also argue that a certificate to a certain site is more original and shows more thought. And of course, once a customer has a gift certificate they are obliged to start the journey as a customer with you.
8. Use advanced content
If you're a marketplace seller you won't be able to get too experimental with the data and media you provide your customers. Capitalise on the freedom that comes with your own online store and include content which not only helps with keyword and content targeting but also helps build trust and convert a customer. Examples of advanced content include adding multiple videos, interactive product comparison tables, advanced technical specifications, product care information, sizing charts; anything that helps educate your customers without being limited to an image gallery, text and single embedded video.
9. Utilise brick and mortar stores
Amazon's product range is just too extensive to provide showrooms in the near future. If you're a company with brick and mortar (physical) stores then you have the opportunity to use these not just as retail outlets, but embrace the trend towards showrooms and click and collect locations. Many of us put off the purchase of an item, or return an item we have purchased due to the fact we couldn't see it in person. By owning a brick and mortar store you have the unique opportunity to allow customers to hold the item in their own hands before the point of purchase. You should also be offering customers the ability to check stock and reserve it in-branch.
10. Gamification
Gamification is the practice of adding incentives to your shopping experience which increases customer loyalty based on gaming principles such as points, rewards, and badges. Amazon doesn't travel too far down this route, so it's a great opportunity for sellers. Referral programs, giveaways, and reward schemes are just some of the features you can add; you'll be increasing your customer's lifetime spend while simultaneously expanding your customer base. -------------- So there you have. Amazon Australia is coming - and it is going open up a world of opportunity to retailers based Down Under, as well as any online seller wanting to capitalise on this potentially massive market. Veeqo will fully support Amazon Australia from launch. Our software will pull in all orders received from Amazon Australia and keep all of your inventory up-to-date across all sales channels. Follow Dylan on Twitter: @dylanwTucker -------------- * Paypal's mCommerce Index report ** CNBC - Amazon captured more than half of all online sales growth last year, new data shows