Marketplaces
How to Use Video Content to Crank Up Your Amazon Traffic & Sales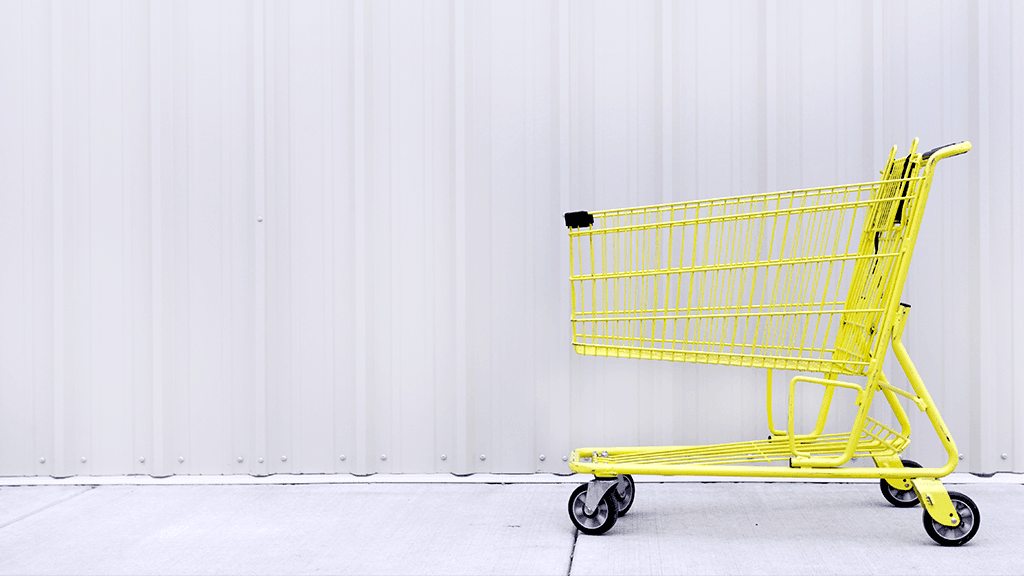 Constant innovation is the only way to stay competitive on Amazon. Period. That's why you as a seller need to always be on the lookout for new opportunities to acquire customers. It's the difference between getting ahead and staying competitive - or getting lost in the search result pages. The Amazon Marketplace allows disruptive brands to steal market share from well established ones. And selling on Amazon FBA will even help you compete on the fulfilment side of things too. Yet more and more enter it every day. So how are you going to compete? Video is the answer. Marketing with video content is the most cost-effective way to maximise customer engagement and sales. And the research supports it:
So in this post we'll cover how to use video content for your Amazon marketing, and why it's better than other traffic sources.
SEE ALSO: Amazon Inventory Management: How to Replenish & Track Your Amazon Inventory
Amazon marketing for your budget
Brands and manufacturers have migrated to Amazon in mass, and the quantity of available products has grown drastically. But it's also led to a huge increase in money being spent on advertising. Keyword bids have increased across almost every category, with bids being as high or higher than $15 per click. And it's difficult for smaller brands and manufacturers to dedicate a large portion of their advertising budget when the cost-per-click reaches those amounts:
All meaning it's more important than ever for sellers to find alternative Amazon traffic sources, with a variety of different techniques available:
Email.
Influencer marketing.
Native ad networks.
Search engine marketing.
Social media.
But video-based social media ads are proving a consistent winner for us at AMZ Advisers. We believe this is the most cost-effective way to generate a high number of impressions, clicks and sales. There are different ways to utilise this advertising and some can even allow you to build a huge list of customers without ever asking them for their email.
Video vs image social media ads
Our preferred social media advertising platform is Facebook. The ability to target on that advertising platform is ideal for reaching your target audience. Plus, it also allows you to utilise prior email lists to create custom audiences. These can help you find additional customers that match demographic and behavioural interests of your existing email list. But when it comes to creating the ads themselves, there are really only two different broad creative types – video or image. The good news is that Facebook prioritises native video to the extent that it drives 10 times more reach than a shared YouTube video and 1,200% more shares than text and image posts. Meaning video posts will create more visibility on the platform as well as being a great way to capture the short attention spans of users quickly. Getting someone to stop scrolling and read a long-form post is much more difficult than an eye-catching video. Here's an ad we ran recently:
Imagine how much more eye-catching and engaging it is seeing something like this autoplaying vs trying to communicate it all in a written post.
Video vs image ad costs
All this boils down to retailers being able to get a better return on investment when using video ads. We tested this video ad campaign:
And pitted it against a standard image ad to see how each performed. With video ads in the second row of the below table clearly beating out its image alternative:
The image ad led to a cost-per-click of $0.39 to get customers to our landing page. Whereas video generated $0.02 post engagements leading to a $0.10 cost per click with one of every five people that viewed our video going on to our landing page. Ultimately, our costs for video were almost 75% lower than image advertising. Our video ads were also shared almost 2.5x more than our image ads (74 vs 30 shares) - which allows us to reach a much wider audience organically.
Strategies for driving video traffic to Amazon
We focus on driving traffic to Amazon using three different strategies. But you may find different results based on who your audience is and what category your product is in. Unfortunately, Amazon doesn't allow conversion pixels on its listings. So the only way to track ad performance (other than using Amazon Associates) is by looking at other metrics like sales, traffic, conversion rates and redeemed promo codes. We try to infer ad performance from measuring sessions, orders and conversion rates before a campaign starts and comparing it to performance after. Our goal is to always increase the organic ranking of listings on search engine results pages. Moving your product to page one can lead to a massive increase in organic sales and is a great way to utilise your budget.
1) Direct Traffic
Driving traffic to your Amazon listing directly is the easiest way to utilise video ads on Facebook. You can send the traffic directly to the listing, to your storefront or to an Amazon landing page - the latter being easily created using the social media promo code type available in Seller Central. However: It can be difficult to convert direct traffic to customers with a 'cold sell' like this. So ensuring your product listing is optimised with images, bullet points, quality descriptions and A+ content can give you the best chance of converting the Facebook traffic. You can also try using the text space on your Facebook Ad to offer a promo code enticing people to purchase. This tends to work well when offering a discount on your product. Great pricing or promotional offers may make the product attractive to a customer that wants to give it a try, whereas higher price points may make it more difficult to convert a customer. Once you prove that your offer is, in fact, increasing sales, you can scale your budgets to increase the traffic further. Then it's just a numbers game to get your product ranked where you need it.
SEE ALSO: 5 Ecommerce Pricing Strategies to Maximise Customers, Conversions & Profits
2) Traffic to a landing page
Another strategy could be to introduce your brand to an audience through using a landing page. We typically use two different types of landing pages:
Direct offer.
Email opt-in.
A direct offer page will feature the product, benefits and possibly video content or testimonials to try and interest the customer in a purchase: This can allow you to highlight the problems and pain points the customer may have and how your product solves that issue. You will need to test which landing page type works best for driving traffic to your Amazon listings. We most commonly will use a content landing page for our clients - creating trust with the customer to build brand awareness and keep them coming back for more. There's also the option to use email opt-ins on your landing pages: This gives the opportunity to collect emails you can use to regularly educate customers about a product. Using a discount promotion code can also be a great way to entice a customer into giving their email address.
3) Traffic to a messenger bot
A messenger bot is a program that reaches your customer directly in their messages on Facebook: The ad will entice the customer to engage by commenting, and then the messenger bot will send a follow up message. A customer can then opt-in to receive more messages which gives you the ability to reach them directly and offer them discounts or trials of products. Messenger bots actively engage with your customers and create a more personalised experience. Sequences can be set up to guide them through your sales funnel and answer questions they may have. The questions could take them to specific content they want to view or even to an offer for the product. This broadens your marketing strategy options and keeps them engaging with your brand. We typically find incredibly high open and click-through rates when we use messenger bots. Offering a promotion can be a good way to get them to opt-in to the messenger bot or ask them to share the post with others. This is how you can increase your organic reach and maximise subscribers.
In summary...
Video content can be hugely powerful for driving traffic to Amazon (as well as any other marketplace or online store). Use the steps in this post to create quality video around your products and share via Facebook's highly targeted ad platform. Do it right and you should see an excellent return on investment - which you can then keep scaling up as far as it will go. Have you tried using video ads on social media in your ecommerce business? Let us know how it went in the comments below.