Ecommerce Growth
Cross Selling Strategies: 9 Proven Ways to Increase Revenue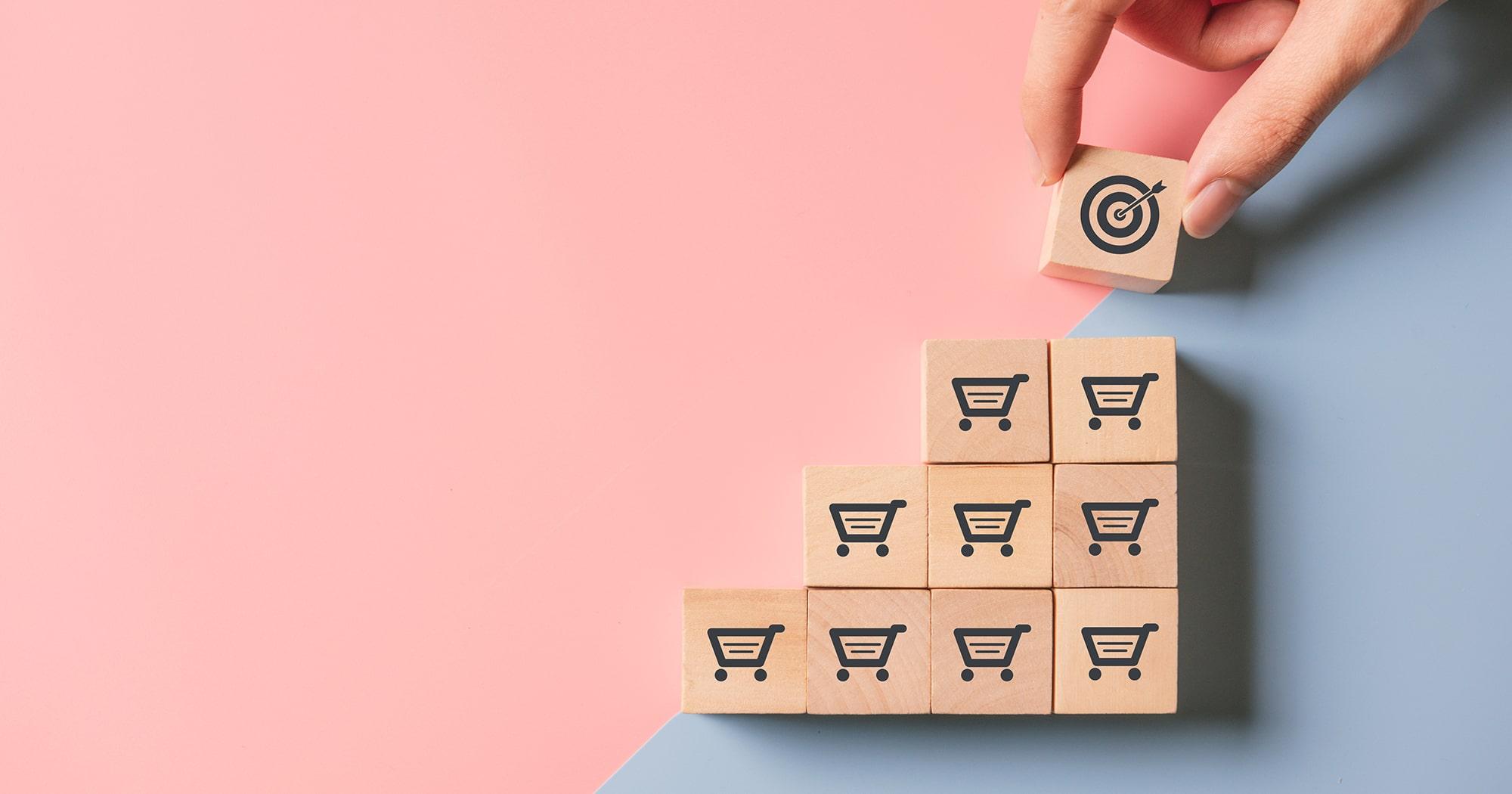 Every sale you make is crucial, but each one could be worth a whole lot more. All you need are the right strategies in place.
Generally speaking:
The probability of selling to an existing customer is 60-70%.
While the probability of selling to a new one is just 5-20%.
And 80% of future profits will come from 20% of your existing customer base.
All meaning you have to make the most of every customer.
Cross selling strategies are your ticket to making that happen.
So this post covers the subject in full - including nine specific strategies, why it's different from upselling, and apps and tools you can use to put your cross selling on autopilot.
SEE ALSO: 3 Customer Retention Ideas Used By Top D2C Brands
Download a printable version
Want to save a hard copy of this post for later? Download a PDF version to print, read offline or share with co-workers.
Download PDF
What is cross selling?
Cross selling involves encouraging customers to purchase a product that complements the goods they're already buying.
For example, if someone purchases a new computer monitor, you might offer them a keyboard you also sell to go with it.
This has traditionally been done by a salesperson in a physical store.
But ecommerce stores are able to use smart personalization tools to suggest specific, relevant items to customers at various stages of the buying process (we'll talk about this next).
Amazon is probably the biggest and most obvious example of this with its famous "Customers Also Bought..." section:
Or an even more commonly heard cross selling example is the simple phrase: "Do you want fries with that?"
Cross selling vs upselling
You might have seen or heard cross selling being used interchangeably with upselling. But they're actually slightly different.
Cross selling is offering additional, complementary products. Whereas upselling is pushing either additional quantities of the same product, or to upgrade the product someone is looking at for a bigger, better and more expensive version.
Let's imagine someone adds some coffee beans to your coffee store's cart.
Cross selling would be offering some coffee machine filters along with the beans. Upselling would be pushing premium, more expensive beans, or enticing them to buy two instead of just the one.
Both these tactics can be extremely effective ways of generating more revenue per transaction.
But in this post, we hone down on the cross selling strategies side of things. So let's take a look at the best ways to get people adding additional products and items to their orders with you.
Here are nine crazy effective cross selling strategies you can try for your online business.
1. Recommend related items 
This is probably the most commonly used cross selling strategy out there, so let's get it out the way first.
We've all seen websites recommend similar or related products when we're browsing. Like this just underneath the product description from BrewDog:
This might be a basic strategy, but it can actually be really effective - especially if you sell a range of complementary products. It works in two ways:
Helping customers find more products to add to cart.
Helping browsers find a better suited product for them, and thus saving an abandonment.
Plus, it's really simple to put into action on most ecommerce platforms too (which we go into a little later).
2. Recommend recently viewed items
This works in pretty much the same way as the previous strategy. Except this time, you're recommending items the user recently viewed (not just any related item).
Fashion brand Joseph do this really well with a simple modal under the product description:
This strategy would be particularly effective if your store tends to get a high percentage of returning visitors.
Perhaps you have a particularly good loyalty program, have a highly engaged email list, or just have a 'sticky' brand that people like to come back to.
Whatever the reason, if you have a good number of returning visitors then a 'recently viewed' cross selling strategy could be particularly useful.
3. "Shop the look"
The "shop the look" technique involves presenting customers with a high-quality image of a stylish model or environment in an effort to sell extra products.
For example:
If you're shopping for a pair of trousers, a website might show you a picture of a model wearing them - along with a matching top, shoes, and accessory. You might like the entire look so much you add the whole set to your cart.
Check out the example from New Look below. The standard product imagery shows a model wearing a whole outfit, even though this page is specifically just for the trousers:
But underneath, you can see the rest of the items she's wearing and easily add them to your order:
The same applies to furniture, too. You might buy a couch, a coffee table, and a television stand based on an image of a luxurious living room when your intent was to invest in a new couch only.
It's about presenting the prospect with an inspirational image and making it easy for them to achieve that in their own life.
4. Offer discounts on product bundles
Another effective cross selling strategy is to combine specific products into bundles. You'd usually then offer a discount when all the products are bought together.
Let's say a customer wants to buy the latest games console and checks out a major retailer like Amazon.
They'd see something like this:
As you can see, Amazon sells the console individually or as part of several bundles. This is ideal for any customer who intends to buy the included games in the future anyway, as they'll be able to make a saving in the long term.
Be careful though:
Maintaining correct inventory levels when bundling products together can be tricky. You need to make sure overall stock levels stay aligned, regardless of whether an item is purchased via a bundle or as an individual product.
To solve this, we'll use Veeqo's Kit/Bundle Tool. Just:
Go to your Veeqo Products Screen, and open up any product you want to add into a kit/bundle.
Select the pencil icon to edit it.
Click the 'Make Kit' button at the bottom.
You can then add products to your bundle by searching for either name or SKU.
The kit becomes available for you to sell across any of your channels connected Veeqo - with inventory staying perfectly aligned.
Discover how Veeqo can transform your multichannel inventory management
Veeqo is an inventory management and shipping tool owned by Amazon, that offers discounted shipping rates to its users. And best of all? It's free, no matter how large your business is. Sign-up and get shipping today.
5. Promote items essential to a product's performance
Let's say a customer's on the lookout for a table lamp, and your store sells this very type of product.
Your website's optimized to help visitors find the exact table lamp they're looking for within moments. But the customer realizes something after they add the lamp to their cart:
They'll need a bulb too.
Fortunately, the page they're looking at includes a section dedicated to a variety of light bulbs.
This is another perfect example of one of our cross selling strategies. And it works for a whole bunch of item types - batteries, protective cases, shoe polish, carry bags, and anything else you can think of.
6. Add complementary services
This cross selling strategy can work in a huge variety of ways. For example, an online retailer selling flat-pack furniture could offer an assembly service for a modest cost.
This is a huge time-saver for the buyer, and reduces the risk of them becoming frustrated or even damaging their product as they try to build it without training.
You can even offer this in partnership with a service like TaskRabbit, as IKEA has done:
It's also great for elderly or immobile customers who simply can't assemble furniture themselves.
Alternatively, you can cross sell a complementary service like insurance or an extended warranty.
7. Push products in cart
The product page itself isn't the only place to cross sell other products.
Offering an option in the cart page can be extremely useful. Especially if you give a logical reason for adding further products to the cart too.
LA Girl does this really well.
Go to the cart page, and I get hit with a pretty hefty shipping fee. But there's also a notice showing how close I am to qualifying for free shipping:
Then further down the page, there's a nice carousel showing off trending products that would help get to the free shipping threshold:
You could also try offering a time-sensitive discount in the cart. Making it only available for the next 10-15 minutes to bump up the average order value.
8. Push products directly after purchase
The cart isn't your last chance at cross selling though.
You can very easily push your other products post-purchase. Like on the order confirmation page:
This can be a crazy effective strategy for cross selling further products.
Especially if you offer a time-sensitive discount available only right there and then - close the page and they lose the discount.
You can even set this up so the customer won't have to enter payment details again. Just click 'Add to Order' and the product gets added!
9. Send a cross selling follow up campaign
Cross selling doesn't even have to stop on the confirmation page. Someone who's recently purchased from you is perfectly primed to make another purchase, they just might need a little push.
And an automated email campaign is the perfect way to do this.
A tool like Klaviyo will even have pre-built campaigns ready for you to customize:
Make your follow ups even more effective by taking into account the other strategies mentioned in this post. For example, keeping your cross sell recommendations relevant to the original product purchased, creating urgency with time-sensitive discounts, etc.
Apps & tools for your cross selling strategies
The strategies above can be extremely effective. But might seem a little complicated to set up, if you don't have extensive coding knowledge.
Luckily, there are a wide range of apps and tools available to make it simple (especially if you sell on Shopify).
So here's a quick list of what we suggest based on some of the strategies mentioned:
Recommended products
Bundling
In cart cross-sells
Confirmation page cross-sells
Follow up cross sells
Klaviyo (Shopify, Magento, BigCommerce, WooCommerce)
Omnisend (Shopify, Magento, BigCommerce, WooCommerce, Volusion, PrestaShop, OpenCart)
ConvertFlow (Shopify)
Final thoughts
Take advantage of these cross selling strategies and apps to drive sales more effectively.
Get this right and you stand to increase average order value and revenue in general, as well as delivering a stronger customer experience.
But remember: efficient inventory management is crucial to make sure all products recommended to customers are actually in stock.
You don't want to prompt buyers to purchase items and get them interested, only to disappoint them.