Ecommerce Growth
4 Essential Customer Engagement Tools to Increase Your Sales
Written by Lidia Bondarenko
There are tons of customer engagement tools on the market that can help you connect with your customers, but that many options can be overwhelming. Plus, not every business needs—or even wants—a suite of tech dedicated to customer engagement.
That's why in this post we're focusing on essential customer engagement tools to help you with four important ecommerce business goals:
Reducing cart abandonment

Upselling and cross-selling

Building customer loyalty

Sending gifts
Before we get into that, let's talk about why you need customer engagement tools in the first place.
Why do you need customer engagement tools?
Customer engagement can be a big challenge for ecommerce retailers, but customer engagement tools can help you connect with your customers and grow your brand loyalty, which is key for ecommerce success.
The ecommerce market is huge—the number of online stores worldwide is between 12 million and 24 million—and engaging your customers is a good way to stand out. Both customers and retailers move online because it is so convenient, but without a brick-and-mortar store, there's limited opportunities for personalized interaction.
Think about it: We shop on the run, squeezing in a transaction when we can. Size: check! Colour: check! Quantity: check! Enter the credit card details, enter the delivery address, get the confirmation, close the website. Eleven minutes all in all.
In these circumstances, it is not easy to get your customers to connect with your brand or your business. That's where customer engagement tools come in.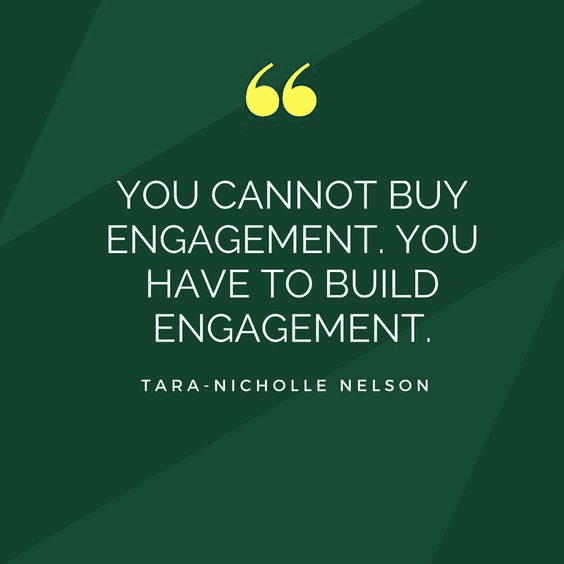 These tools can help you identify the customers you need to reach out to and when to plan that outreach. Plus, these tools will help you automate that process for an efficient, effective customer engagement strategy.
The essential customer engagement tools for ecommerce
There are dozens of ecommerce tools that can help you shape up your marketing strategies and grow your business, but here are four essentials that can help any business.
1. Reduce cart abandonment with Rejoiner
Cart abandonment causes $18 billion of revenue losses per year worldwide. This makes reducing shopping cart abandonment an important goal for any business. To reach this goal, you should aim at increasing customer engagement by reminding them of their shopping cart and urging them to return and complete the purchase.
Rejoiner is a customer engagement tool focused on reducing shopping cart abandonment through email marketing. This powerful platform helps you set up smart and flexible email campaigns that can be easily adapted to the changing requirements.
The tool, on the one hand, can be configured to track cart abandonment to help you see how big the problem is. On the other hand, it allows building custom reminder emails and sending them at strategic intervals to drive engagement.
You can use Rejoiner to create branded email templates to send messages from a manned mailbox prompting customers to provide feedback. Often, they abandon their carts for reasons that you can help them resolve—credit card problems, unclear delivery conditions, and the like.
Send a message shortly after the customer leaves your website asking what was wrong and make sure there is someone to read their answer and respond. In many cases, the customer may return and complete the checkout.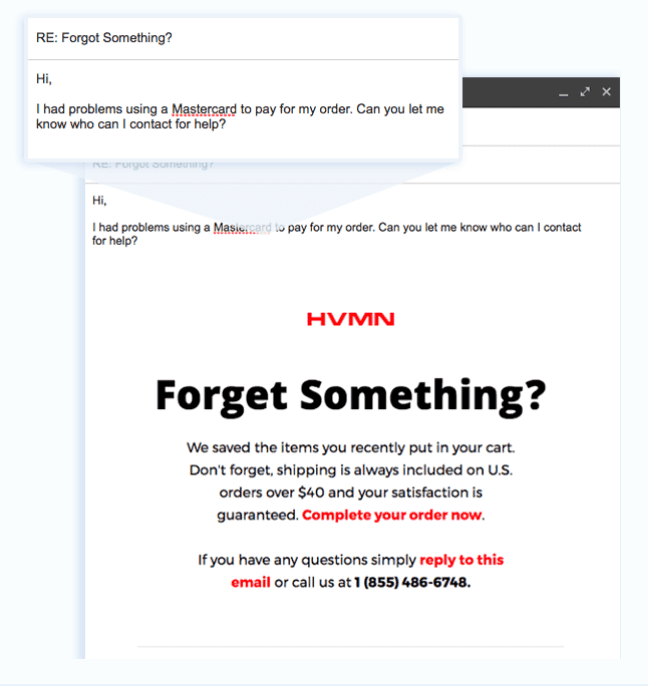 You can also get even more targeted. This customer engagement tool will let you segment your customer audience and target your abandoned cart emails more precisely. That way, you can send different messages to different customer groups depending on various criteria. For example, it may be a good idea to use different message templates for first-time customers and those who have been with you for a while.
2. Upsell and cross-sell with SearchSpring
It's simple: selling to an existing customer is easier than acquiring a new customer. That makes upselling and cross-selling great methods for growing your business—and a customer engagement tool could help with both of these.
If you're the search experience that you offer your customers, consider SearchSpring. This tool enables highly personalized search taking into account the customer's previous browsing history and previous purchases. The search widget leads the customer with a series of questions helping them find the product they need quickly and easily.
The tool maintains dynamic awareness of the entire product catalog with continuous updates. This way, you can be sure that the customer is always offered the updated information.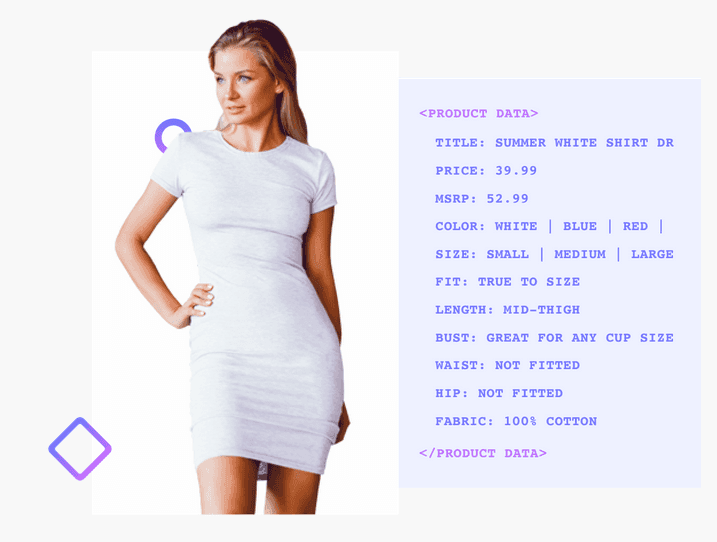 Building on this personalization, SearchSpring offers great upsell and cross-sell opportunities. Each product search generates the so-called "facets" that reflect the search criteria and allow suggesting similar or matching items. For example, if a customer is searching for a certain item specifying the colour, size, and maximum price, these criteria are used to search for similar items to offer to the customer.
SearchSpring brings ecommerce experience as close to personalised shopping as it can possibly get. It creates that "how can I help you?" attitude that we crave even when shopping online.
3. Build customer loyalty with S Loyalty
In the ranking of customer engagement techniques, loyalty programs are among the top ones. A personal account allowing to accrue bonuses and receive benefits—what could encourage shoppers to engage more?
S Loyalty is a tool that can help you incorporate a custom loyalty program in your ecommerce business. The tool's main page claims that it can "Give your customers more reasons to come back," and we have to agree with that.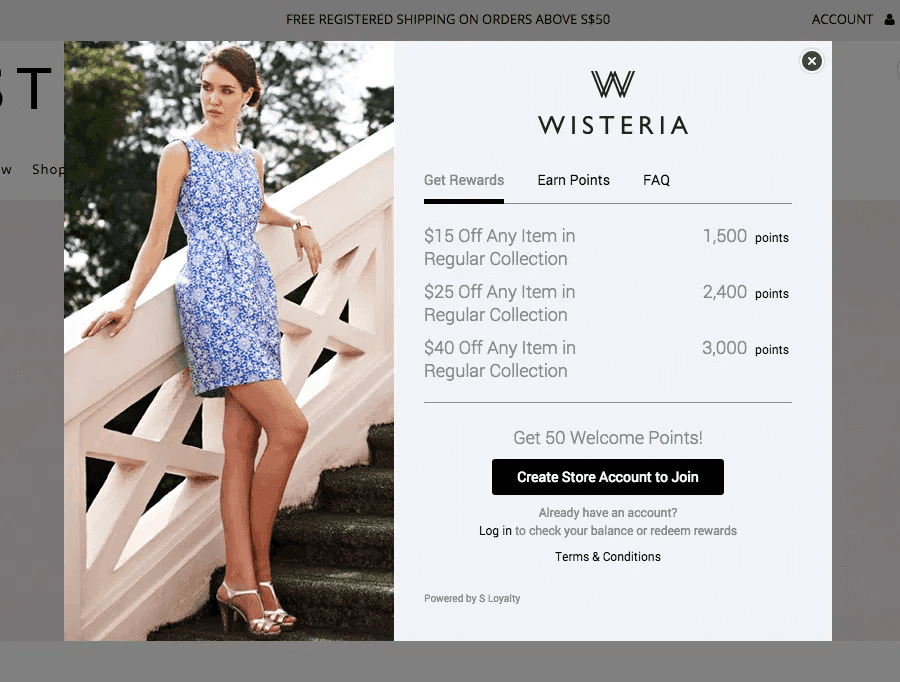 S Loyalty offers you a choice of loyalty program types and rewards that you would like to give to your customers. Depending on the specifics of your business, you can offer discounts or free shipping, use different accrual scenarios, run special events.
Another great engagement option that S Loyalty features is push notifications. Configure them to make sure your customers are always aware of a special event, a bonus they can receive, a retail holiday sale, or a new level they have achieved.
You can use the themes and editor options that S Loyalty provides to build branded, unique, and easily recognisable loyalty programs creating a strong bond with customers.
4. Send gifts with SmartGift
Who doesn't like gifts? Gifting can create truly engaging experiences if you include gifts in your marketing campaign. And if you think that gifts are not that important in promoting your business, think again—the size of the e-gifting market is more than $31 billion. Joining it seems like a good idea.
SmartGift is a tool for giving and receiving gifts online. For you as a retailer, it's a great chance to offer your products as e-gifts. Such a strategy will bring both sides to your online store—those who give gifts and those who receive them.
In addition to increasing your customer base and raising their engagement, SmartGift also gives your ecommerce business valuable insight—you will see which products from your catalog customers prefer to give as gifts. 
With this knowledge, you can adjust both the inventory and your marketing strategy. You can target your campaigns more precisely and expect higher engagement and conversion rates.
Use customer engagement tools to grow your business
These are four essential customer engagement tools that can help you work towards key ecommerce business goals. These tools can also help you create or streamline an engagement strategy for your business. Once you're seeing results, you can build on this strategy by adding more customer engagement tools or trying out new techniques! Another tool you may want to consider is an ecommerce ERP.