Ecommerce Growth
How Does Amazon FBA Work? A Guide to Selling on Amazon FBA
Written by Duline Theogene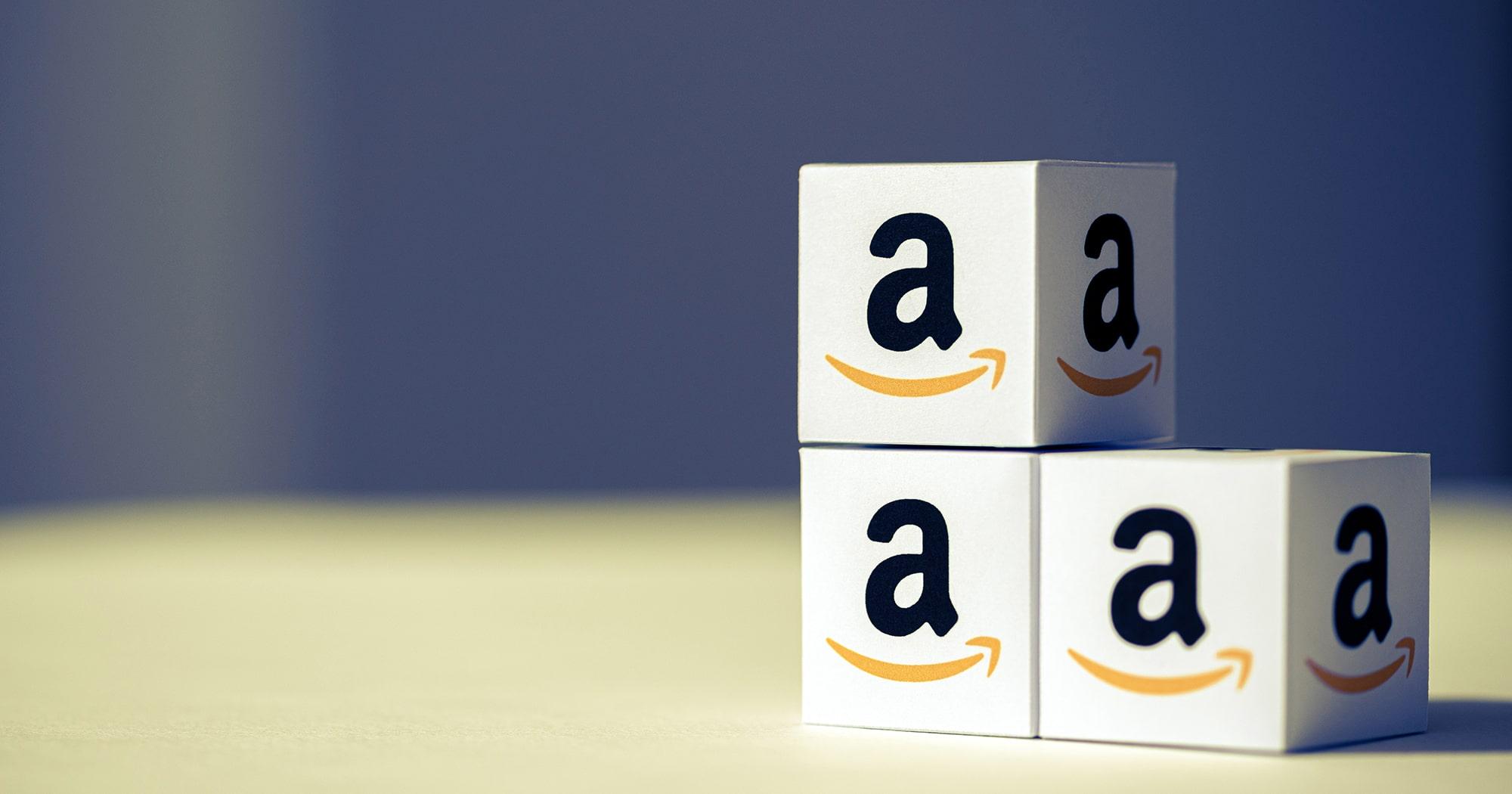 Making sales is only part of succeeding on the Amazon marketplace. You also have to figure out a way of fulfilling orders to an acceptable standard - exceptionally tricky if you also want access to Prime shoppers. Luckily, there's an option to basically let Amazon do it all for you with their Fulfillment By Amazon (FBA) program. So in this post we answer the question: How does Amazon FBA work? We cover the difference between FBA and FBM fulfillment, how to get yourself set up with FBA, and also which businesses it is (and isn't) best suited to.
SEE ALSO: Amazon Inventory Management: How to Replenish & Track Your Amazon Inventory
What is Amazon FBA?
FBA is where you send products to an Amazon Fulfillment Center. You manage your seller account and decide what to sell and when to replenish stock, but Amazon handles the storage and fulfillment side of things.
Think of it like owning a shelf at a very popular department store. In a nutshell, FBA will take care of all your storage, packaging, and shipping needs, and it will provide a good amount of support with customer service. Forget about dealing with upset clients or expensive warehouses. Amazon is able to do this, thanks to its Fulfillment Centers, which are located all around the world. These are warehouses where your items or products are stored until they are sold. They have a team of employees that physically prepare, package and ship the product for you.
How does Amazon FBA work?
Amazon has an effective system in place to be able to provide the FBA service to its sellers. Here's how it works:
Open Amazon seller account. If not already done so, you'll need to open a Seller Central account on Amazon for the marketplace region you want to sell in.
Set up FBA. Once your Amazon Seller account is active, you'll then need to add FBA to your account.
Create Amazon listings. You'll be in charge of creating and managing your product listing(s) on Amazon - including descriptions, images, pricing, etc.
Send products to Amazon. There needs to be stock of your product at an Amazon Fulfillment Center to begin selling. This involves creating a 'shipping plan' and adequately preparing your products before sending to Amazon.
Amazon stores products. Once at the Fulfillment Center, you'll pay a storage fee for Amazon to house products until they're sold. This is dependent upon the amount of space taken up by your products, and also how long they remain there.
Customers purchase. If you've created your listings properly, you should start making sales on Amazon's marketplace. Amazon will process payment, etc for all these transactions.
Amazon picks products. After the order is placed and payment is verified, the product is located, picked and packed by Amazon employees, who follow shipping specifications.
Amazon ships products. Amazon sends your product and makes sure it gets delivered. And not only that, when you decide to use FBA, Amazon will take care of the follow up for you, to make sure the delivery went smoothly.
As simple as that! Here's a quick video running through how it all happens:
Why use Amazon FBA?
There are a number of advantages to using FBA as your fulfillment solution when selling on Amazon. Some of the headline ones are:
Ratings
Ratings can make or break your online store. If you let Amazon handle your fulfillment, you don't need to worry about meeting the delivery and customer service requirements. Meaning bad ratings should be almost non-existent.
Low shipping costs
When you choose FBA Amazon, you can benefit from the amazing deals with different delivery companies for any shipment they can't handle themselves. This way, you're sure your orders are handled by experts at a competitive price.
Prime audience
Qualified FBA listings can be selected for Prime and display the Prime logo, which can be huge for sales. Amazon's Prime audience generally spends more money on the site, and also tends to buy more often. These are the types of clients you want interested in your product. One study found the average customer spends $700 per year on Amazon, while that number rises to an almost double $1,300 for Prime members. All Amazon.com customers will also get free shipping on eligible orders.
International shipping
Amazon offers Global Export, so you can provide shipments worldwide for your products - helping you reach new markets.
Multi-Channel Fulfillment (MCF)
It's worth mentioning that you don't need to sell just on Amazon to benefit from the FBA program. With Multi-Channel Fulfillment, Amazon picks, packs, and ships your products regardless of which platform or marketplace the order came from. Note: A tool like Veeqo can help to automate this process even further with its Amazon FBA software. You can connect a range of sales channels, then either fulfill orders individually via Amazon FBA: Or set any channel to have its orders fulfilled automatically by FBA: You'll then be able to easily have your team self-fulfill orders for some sales channels, while keeping others to FBA when fulfilling this way makes more sense.
'Subscribe & Save'
You'll also be able to offer customers shopping on Amazon the option to 'Subscribe & Save'. Meaning you'll get people automatically buying your product every few weeks or months, which Amazon then fulfills for you.
Quality processing
All FBA orders are processed exactly the same way Amazon handles its own merchandise. So, you can be sure about the quality of the service.
Referral fee savings
Amazon offers time-bound referral fee discounts to help you grow your business. This means that you can add new selections and have more competitive prices.
Drawbacks of Amazon FBA
Nothing's perfect, and this is no exception. There are a few drawbacks to FBA that could mean it's not the best fit for your business or product catalogue.
A variety of fees
Fulfillment and storage fees can add up quickly if your products don't have a lot of movement or sell slow. Here's a run down of what to expect:
Standard seller fee. Amazon charges you a commission fee to sell on its platform, regardless of whether you're using FBA or not.
Fulfillment fee. This fee will depend on the product and its particular picking, packing, handling, customer service and product returns requirements. It's charged per unit.
Inventory fee. This fee is for keeping your products stored. It depends on the calendar month's daily average volume. It's a monthly fee per cubic foot.
On top of these, there can also be long-term storage fees for products stored longer than 365 days. So slow moving products are definitely not best suited to FBA.
Lost or damaged inventory
It doesn't happen too often, but lost or damaged inventory (AKA inventory shrinkage) can happen during the FBA process. Although Amazon is usually aware of this and is willing to take responsibility for any damage or return, it might happen without them noticing and it could result in a bad review.
Specific product requirements
When you send your products to Amazon, they have very specific requirements. This is logical, since they want to receive your product in optimal condition, but the details can sometimes feel complicated for certain product categories.
Commingling can occur
Amazon may have other retailers that have the same products, and your inventory will be mixed together. We recommend being careful with commingling. A product with poor quality from a seller with a lesser reputation could sneak into one of your orders - which then reflects on your business.
Returns might be too easy
Amazon customers are very familiar with the platform. They know how easy it is to return things to Amazon, which could result in higher return rates.
So what do you have to do as a seller?
If everything seems to all be done for you by Amazon, the question arises: what are you actually responsible for taking care of yourself as a seller on the platform? There are three main things:
The product catalogue. It's your business, so you decide what to sell - plus, any products you want to add once your initial offerings start selling well. If you don't have experience selling your products online, then you may want to start with the popular ones and try it out first.
Inventory management. You'll need to keep an eye on inventory levels at your FBA location(s) and be wary of when it's time to replenish stock. Remember to strike a balance between having too much (and over-paying on storage fees) and too little (and going out of stock) when it comes to Amazon inventory management.
Promotion and marketing. It's up to you to drive traffic to your Amazon listings - whether this is through ranking in Amazon searches, or via other means. Invest time in creating a digital marketing campaign that can provide an actual increase in your visibility.
Final thoughts
If you're asking the question "how does Amazon FBA work?" then this post should have given you the answer. It's a relatively straightforward process that just takes a bit of time to figure out. Once you have a set of products, it's simply a matter of properly preparing and sending to an Amazon Fulfillment Center ready to be stored, picked, packed and shipped on your behalf. However, it must be noted that there are several drawbacks that could make FBA not the best option for your business. Make sure to consider everything carefully beforehand, and only utilize FBA as your fulfillment method if it fits well with your product catalogue and current set up.