Amazon Seller
Ultimate Guide to Dropshipping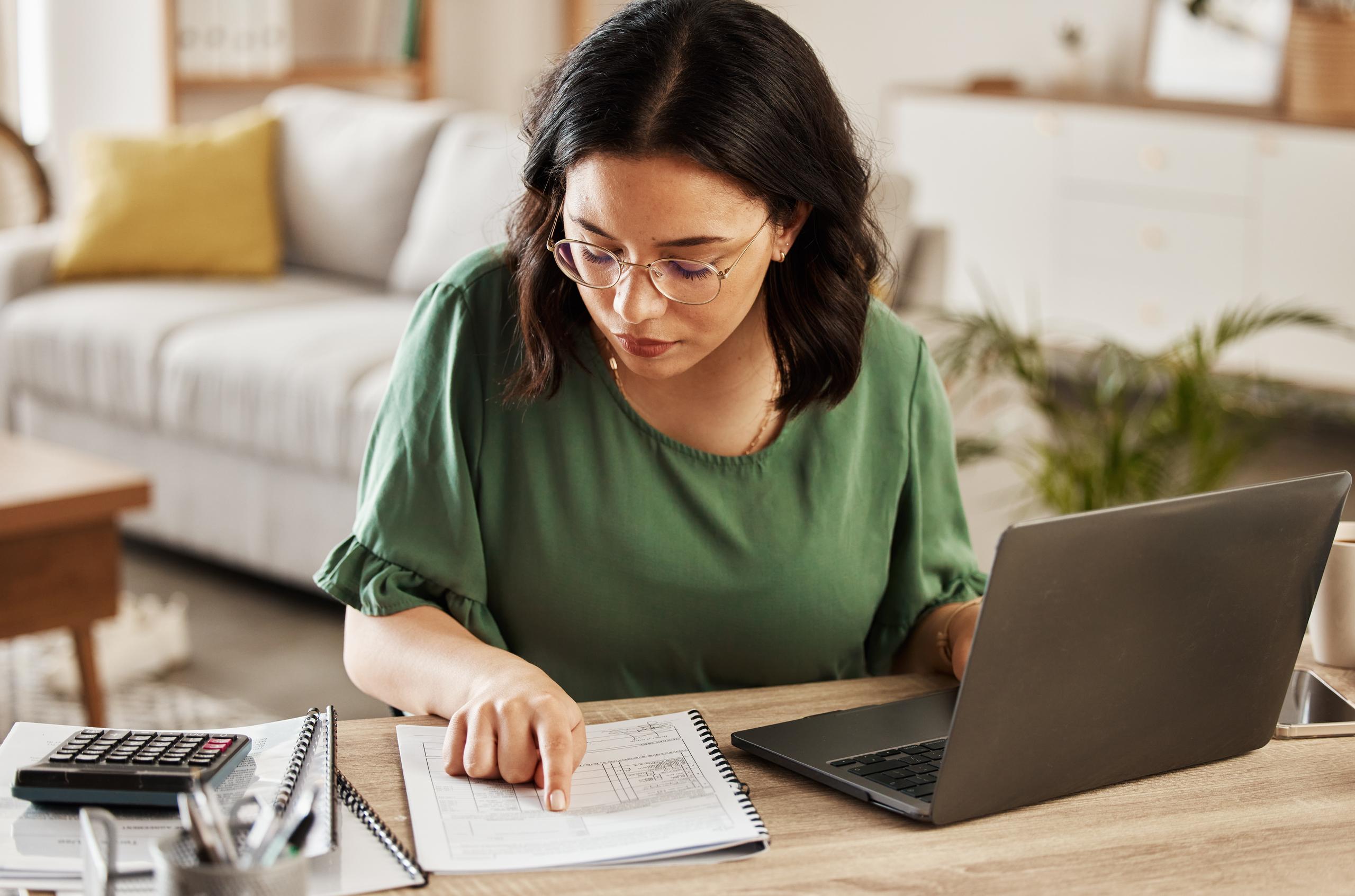 Put simply, dropshipping is when a supplier is willing to fulfil orders if you handle the ecommerce, marketing and customer service side of business. This allows you to buy products from them individually and ship them to your customer.
This means you don't have to invest in a large amount of inventory. Instead, you receive and order which you forward to the supplier, who then ships it directly to the customer from their warehouse, charging you only the price of the item they've just shipped.
You can probably already see why dropshipping is an attractive notion to people who want to get into online selling but perhaps lack the capital to fund large inventory purchases or the space to store their stock.
Why choose dropshipping?
Dropshipping has a multitude of benefits to offer potential retailers. You can run your business from anywhere with a laptop and an internet connection. That effectively means you could be sitting on a beach in the bahamas while running your ecommerce business. If that's not an attractive thought, what is?
There's a much wider variety of products you could sell because you don't need to worry about storing said products. Theoretically, you could choose to sell yachts if you wanted to. That's if you could find a dropshipper of yachts…
You can also explore and test out new products before committing to buying a large volume. This is great because if you happen to choose something that's a terrible seller, you're not losing potentially thousands of pounds on a huge inventory that's sitting around not getting sold.
This means a lot of the risk is taken out of running your own business. It can be a daunting prospect starting your own business, but you can free yourself from the doubt that comes with selling online by using dropshipping instead of traditional methods of selling.
Advantages of dropshipping
Less finance is required: Dropshipping allows retailers to start an ecommerce business without needing to invest thousands of dollars in inventory.
Easier to scale: Retailers can expand with less incremental work, as most processing work is done by third-party suppliers.
Easier to get started: There's need to worry about managing a warehouse, packing and shipping orders or continually ordering new inventory.
Lower expenses: Fewer staff and overheads means monthly expenditure is significantly lower than in a typical ecommerce business.
Flexible business location: It's possible to manage a dropshipping business from anywhere, as lonf as you have access to an internet connection.
Broad selection of products: Retailers can list a variety of suppliers' stock on their website at no extra cost.
Disadvantages of dropshipping
Low margins: Dropshipping can be a highly competitive dropshipping niche, and means many merchants will sell at bare minimum prices to grow revenue.
Difficult to track inventory: It's difficult to keep track of stock when you're sourcing from multiple warehouses and fulfilling orders for other merchants.
Shipping cost confusion: Sourcing products through a number of different dropshippers can make it difficult to calculate shipping costs for customers.
Lack of control: Your business and brand reputation can be damaged by fulfillment errors that you have no direct control over.
Who is dropshipping best for?
Dropshipping can be a great way to start a business from scratch with little up-front cost. This makes Dropshipping ideal for first time-sellers.
It can also work well if you:
Frequently get orders from far-away locations.
Have received complaints about the variety of your inventory.
Want to expand into a certain niche but are looking to "test the water" before spending large amounts of money on a new product range.
Dropshipping also works for retailers looking to work remotely, with little space to store a large variety of products.
Who should avoid dropshipping?
Dropshipping should be avoided by retailers that want complete control over their brand. This means the control of the products, presentation and customer perception.
Due to the nature of dropshipping, these aren't always easy or even possible. Dropshipping should also be avoided if you make your own products, desire high profit margins or sell common goods that aren't special ordered.
Deciding on a product to sell
This is the most important decisions which will affect your success in dropshipping. All your business decisions will depend on your product.
If you pick a dud product, it doesn't matter what else you get right, you're going to lose money and your business will most likely fail. It's imperative that you spend enough time fishing around for a product that's likely to give you the the chance to succeed.
The key is to look for profitable products, rather than to search for a niche. If you begin your search for a profitable product by trying to find an entire niche to operate in, you'll be submerged in information, and not all of it will be relevant.
You need to start with one product, and make sure it's one that's going to sell. Familiarize yourself with what constitutes as a "good" (read: profitable) product.
Average sale price
The average sale price of your product should be the kind of price that's just low enough that people won't worry about doing any research to find lower prices.
The amount of money they're risking losing is small, so the consumer buying decision is accelerated – they're not losing too much money if the product is bad. Think £5 – £30, which is easily spent on impulse purchases.
Small and light
Small and light items will be cheaper be to ship, and the higher your profit margins will be. You should look at products that weigh 5lb maximum. Anything heavier will be too costly.
Simple and sturdy
Simple and study items are unlikely to be broken in transit, and you're going to save a lot on returns. No one likes opening a package to find broken items. If you pick something that has a fixtures, or loose or fragile components, it's far more likely to be damaged than, say, a t-shirt.
Supply and Demand
There's no point in selling a product that either has no demand or has too much supply.
Check the "Best Sellers" tab on Amazon to get an idea of the most popular products on the site and use keyword selector tools to identify the kind of search traffic Amazon products get.
Dropshipping consultant Ollie Denyer says of choosing a product: "Usually it's a case of seeing what has sold before, and for what price. Then seeing if you can find the items that are cheaper elsewhere on the web that you're able to mark up and sell them for a similar price. I know that sounds pretty simple, and I guess it is! The key is to list a large volume of products to make a high volume of sales. Now I'm growing, I usually just tell my staff to list all the items within a category on a supplier's website."
Finding a supplier
The main decision here will be whether you're going to choose a domestic or overseas supplier. If you're choosing an overseas supplier, the classic choices are Asian countries like China and India, where it's almost always cheaper to source products.
There are advantages and disadvantages to both options, so it's just a case of comparing both options and choosing the best for your business:
Domestic Suppliers
Advantages
Quality of manufacturing and labour is generally higher.
Communication is much easier with no time differences or language barriers.
There's a marketing appeal of the products being sourced from home.
You can visit warehouses to inspect products.
Shipping is way faster.
It's more secure in terms of payments.
Disadvantages
Higher standards of quality will mean higher prices.
Less variety of products to choose from. (There are many items that just aren't made in the UK anymore).
Sourcing from overseas
Advantages
Low manufacturing costs will give you higher profit margins.
Sheer number of suppliers to choose from.
Services like Alibaba make it easy navigate suppliers.
Disadvantages
Product quality is often low.
Manufacturing and labour standards are also generally poor, especially if you're looking for cheaper items.
Communication likely to be difficult due to language barriers and time differences.
Far more costly to vet suppliers by visiting them on-site.
Shipping times are often a lot longer, which could cause complications. You'll also have to choose between cheap shipping and fast shipping.
Less payment security and recourse.
How do I find these suppliers?
This might seem obvious, but start with the internet.
Start with a Google search
You can look for official manufacturer pages for the products you're trying to stock (think branded goods), or you can simply Google "dropshipping" + "[whatever it is you're looking for]" and search for reputable wholesalers who are willing to dropship in your area (or overseas, of course).
Use online trade dictionaries
Online trade dictionaries like Alibaba.com and Exporters.sg are an excellent source of information, even if they are a little chaotic and disorganised.
Don't forget about online forums
Search for online forums which cater to whatever products you're trying to source. This could be an opportunity to connect with other retailers who are doing well in the industry, and you could even use these forums to target potential customers.
You could even try the forums at Amazon Seller Central to see if you can find out how other sellers found their suppliers.
Turn to the trade experts
Try local trade shows, trade journals and magazines for domestic suppliers. These are the best places to find the latest products.
How do I approach them?
Suppliers need to know that you have a viable sales channel, otherwise they won't be keen on doing business with you. Put in some dummy products before your site is live, get some professional looking business cards printed – this will put you in a much stronger position to negotiate business possibilities with suppliers.
Remember: Picking a good supplier can be the key to a successful business. If you find a great dropshipper who delivers on time, stay loyal to them and you'll likely be able to negotiate a good deal on products. It's worth planning ahead and doing your research before jumping in headfirst. Taking your time and making sure everything fits together perfectly is the key to building a successful business.
Picking a sales channel
Picking a sales channel shouldn't be too hard. You essentially have the choice of your own web store (like WooCommerce and Shopify) or using an online marketplace.
You'll need to take into consideration your budget, you level of expertise when it comes to web design, and other factors like marketing capabilities.
Online Marketplaces
Consider using Online Marketplaces like Amazon and eBay, which are the the two most popular. Although Etsy has gained a lot of traction over the years among creative types.
Online marketplaces are a great option for retailers who want to start an ecommerce business but perhaps don't yet have the inventory yet to warrant a large, expensive dedicated ecommerce site (dropshippers, for example).
Another huge benefit of online marketplaces is their existing customer bases. These sites already have massive databases of current and potential customers who search for products and buy from these sites on a regular basis.
The biggest downsides here is that the market will already be pretty saturated with similar sellers, and that you are limited with your branding and marketing.
Webstores
If you choose a webstore, this will be your standalone website.
This will make it much easier to get your branding across because you'll have more freedom with the design of your website. You can let your personality shine through here, rather than conforming to a marketplace's guidelines and rules.
Dropshipper Ollie's decision was a fairly easy one: "I chose Amazon because it's the biggest platform you can sell on as a marketplace seller. Their revenue was over $90 billion in 2014. This means they're getting a lot of traffic to their platform! I definitely wanted to put my products in front of their customers. The culture of amazon is great because people usually go there in the mindset to buy something, rather than to look for a bargain or impulse buy like on Ebay. The power of their platform is staggering. I've sold the same product 30 times in the space of a day! Also, they have a lot of tools to help sellers build their businesses. For example, once you understand the "sales rank", it gives you a good idea of how many sales a certain item is getting on a daily basis."
Tips for success
It's entirely possible to succeed as a dropshipping business – plenty of people make tens of thousands of pounds a month by doing it. Ollie gives us his best tips for succeeding as a dropshipper:
You need to have strong systems in place, and be constantly tweaking and refining them. This means keeping on top of stock (checking whether the suppliers still have the items in stock), checking your prices are competitive, fulfilling orders daily, dealing with customers, listing items etc. You can use an inventory management tool like Veeqo for this.

You've got to become proficient in outsourcing, and building a team. Like in any successful business, you can't be doing everything yourself. In order to scale rapidly, get a strong team structure in place and leverage their time to complete the laborious tasks for you.

You've got to be great with customer service. This is a transactional sales business where you'll deal with large volumes of customers, and keeping them happy protects your reputation, and the reputation of the platform you're selling on.

You have to protect your account if you choose to sell on Ebay/Amazon. This means keeping in line with their policies and not breaking any of their rules! They can be ruthless with sellers who mess about because they want to protect their reputation.
Some things to consider
Although dropshippng might sound like a retailer's dream come true, it does have its downsides.
Christie Little of Vine Street Market, a reusable tote bag company based in Los Angeles, describes some of the obstacles her dropshipping business has had to overcome: *"International shipping and overnight rush orders are expensive and time consuming. But if the customer wants, it we aim to please! I think the public is skeptical to order direct dropship sometimes. There is no middle man or large corporation to back them up if packages go missing. Someone needs to create a Yelp for dropship ratings that sites can post their ratings for customers to review and set their mind at ease before ordering, just like Amazon and ebay have stars and reviews." *
Because you're working with a 3rd party, there's potentially more customer service issues per order, which are harder to sort out. Say you are late in shipping an order and that's the supplier's fault, you'll have to communicate this to the customer.
Dropshipping also has the potential to add extra steps to order process, which isn't exactly great when it comes to saving time and effort – something you probably thought you'd be doing by choosing dropshipping.
First you need to place your order with the dropshipper, then you need to post the shipped order with your order management system. It doesn't sound like much, but if you get a lot of orders, this can be time consuming.
It can be difficult to find reputable dropshippers*. There are lots of scams and poor dropshippers out there you need to be careful of. There are also less marketing opportunities: because you don't own the inventory, you can't control the packaging and can't insert your own coupons or other promotional material into the packages.
Dropshipping can also increase your cost of goods sold – you're ordering one product at a time instead of buying in bulk, so you won't get as good a deal. If you're serious about starting your own dropshipping business, you have the information needed to being dropshipping; you just need to assess whether it's a viable business option for you, then motivate yourself to get started.
Happy dropshipping!
With thanks to our contributors Ollie Denyer; and Christie Little of Vine Street Market