Multichannel Inventory Management
Manage all your inventory, shipping & returns in one, easy-to-use multichannel ecommerce software.
Multichannel inventory management in Veeqo
Real-time inventory control
Keep inventory 100% accurate across all sites, marketplaces and physical stores in real-time, so you never oversell. Make a sale anywhere and Veeqo instantly updates inventory levels everywhere.
Manage orders in one place
Automatically sync customer orders from multiple sales channels into a centralised order management solution, ready to view, edit and manage. Save time and never miss an order again.
Ship from a single platform
Bulk ship multichannel orders directly from Veeqo, and track every delivery in one place. Choose from 21+ direct carrier integrations to ship orders all around the world.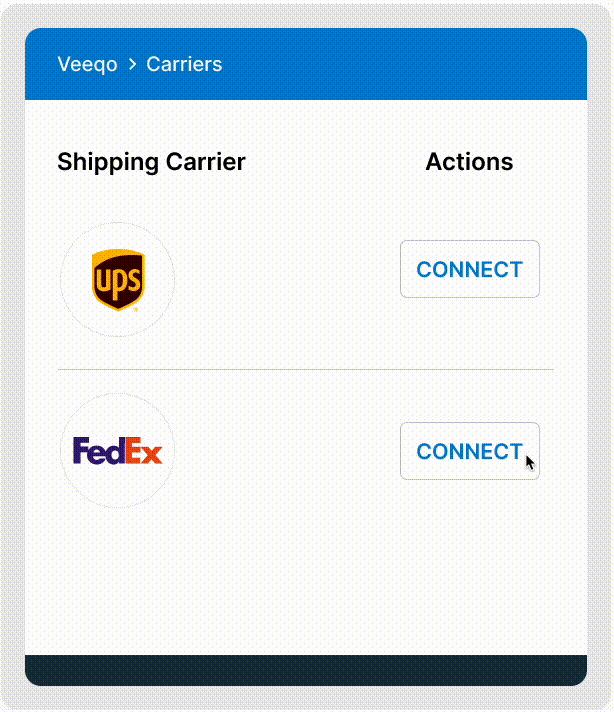 Easy integrations. Effortless ecommerce.
Veeqo automatically monitors every movement of every stock item—all in one place.
Multichannel inventory management features
Automatically bring orders from all your stores and sales channels into one easy-to-use platform. View, edit, print and take complete control with Veeqo's order management software.
Automatically update order status on the relevant channel at each step of the fulfilment journey.
Quickly find any order with live search and advanced filter options.
Clearly communicate order details with your team via internal notes and tags.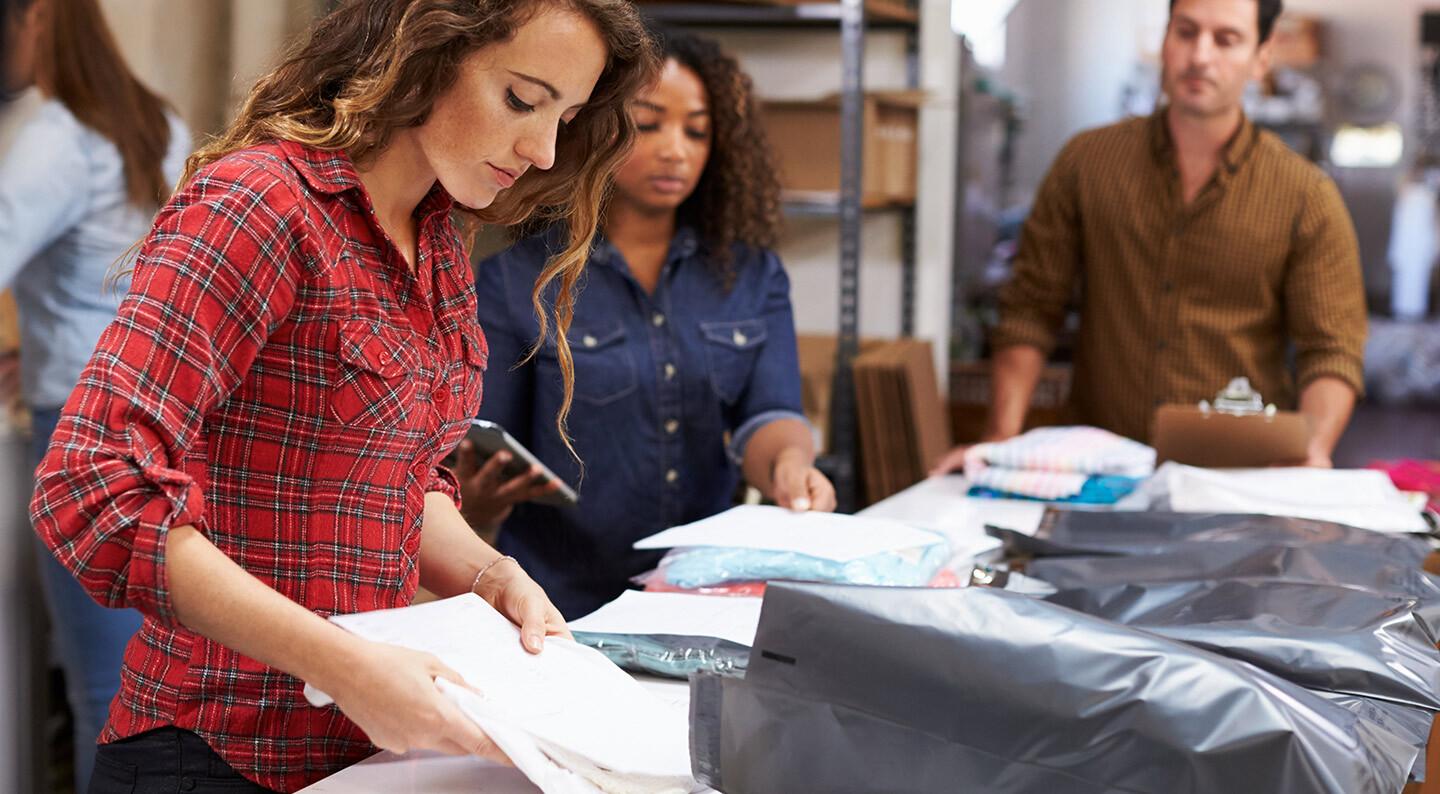 "Perfect solution for our inventory management"

We have been using Veeqo Since 2018. We use multiple marketplaces (eBay, BigCommerce, Amazon, etc.), and Veeqo provides the perfect solution for our inventory management needs.
Multichannel order management
Quickly ship customer orders from any sales channel in Veeqo with just a few clicks. Choose from 21+ direct carrier integrations – including Royal Mail, USPS, FedEx, UPS, DHL, DPD and more.
Bulk print up to 100 shipping labels, and thousands of invoices, pick lists and packing slips at a time.
Track all your shipments in Veeqo, and keep customers updated with a branded tracking page.
Fulfill any order through Amazon FBA, or other 3PL – either manually or create an automation for all or some orders.
Other useful inventory management pages
If you have any other queries, feel free to use our live chat to find an answer, or you can look at any of the pages below
Want to know more?
A few of the questions we get most often.
Why is Veeqo Free?
Veeqo benefits from referring sellers to shipping carriers. Veeqo passes this benefit back to our sellers in the form of giving sellers Veeqo for free. It's all part of our mission to help sellers, like you, stay a step ahead.
Will Amazon see my off Amazon sales data?
Amazon will not have access to sellers' product sales data for off-Amazon sales. Veeqo's seller information will only be accessed by Amazon to the extent necessary to provide and improve Veeqo's services or to assess and manage logistics provider performance. Veeqo's seller information is secured against inappropriate loss, access, or disclosure.
What are power features and are they free?
Power features are inventory management, mobile picking and analytics tools, which are free to use but access to them are subject to our Fair Usage Policy for Power Features of buying the majority of your shipping labels in Veeqo. We will provide monthly updates on your quota usage and give you time and flexibility to meet the quota, but reserve the right to deny access to power features. There are zero fees.
Why does Veeqo need my credit card information?
Veeqo provides a simple way for sellers to buy shipping labels. We take credit card information for this reason only.
Can I still use Veeqo if I don't want to sell on Amazon?
Yes! Veeqo's mission is to help sellers get a step ahead, wherever they sell.
I'm setting up this process for the first time, can you help show me the best way?
Yes. Our knowledge center offers written and video content to help you get started. If you need some extra help, our customer success team are standing by ready to help by email, chat, or call.
I'm a UK seller. Is Veeqo available from today for me too?
Yes, Veeqo is available today in the UK for free. Sellers can connect their own carrier rates and start shipping.
Get started in minutes
You're just three simple steps from cutting your shipping costs and managing all your ecommerce in one place.
1

Create your account

It's quick, easy, and always free to use, no matter how much you ship.

2

Connect a store

Check out how Veeqo works—it won't affect your current sales data.

3

Save on your very first shipment

Enjoy faster fulfillment and happier customers!
Start shipping
Want to talk to a human first?
Schedule a demo we'll help you decide if Veeqo is right for you. No pressure. We promise.
Book a call
"I didn't realize how efficient Veeqo would make our business. It has at least halved the time it takes to fulfill orders"
— Jason Guy Gay Pride Shop, Gay Pride Shop