Ecommerce
Understanding Amazon Repricing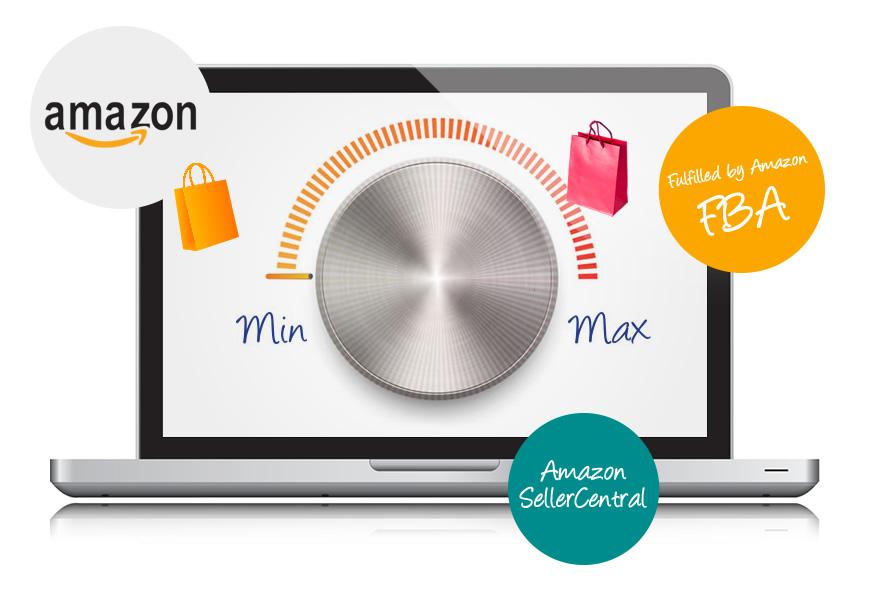 One thing the best Amazon sellers know is that, without an amazon repricing tool, your Amazon store won't be successful.
We all do it. Whether on a phone, tablet, or desktop, we all shop on Amazon. But not nearly as many of us sell on Amazon. And as any Amazon seller can explain, it is not as easy as it seems.
There are countless guidelines and regulations that must be followed in order to get started and to maintain a business. Even sellers who have been doing business on the site for years may not be fluent in all of the rules.
What is Amazon repricing?
Lets start from the beginning. There are multiple sellers for almost every product sold on Amazon. Amazon has something called the "Buy Box" which is the ideal place for your product to appear.
It offers prime visibility and increases the probability of that item being purchased. When a shopper searches for an item, keywords prompt relevant listings, which are usually then sorted by Prime availability and price by the shopper.
However, listings that show up in the Buy Box are determined by a myriad of factors, one of the most important being price. Therefore, sellers are motivated to price their items competitively.
So simply put, repricing is the action of a product's price changing to be able to compete with other offers for that exact product. It's important to note that repricing can be done manually as well as automatically.
However, as any seller can explain, it is close to impossible to effectively and efficiently reprice listings manually since price changes happen every fraction of a second.
How does Amazon repricing work?
Once imported from Amazon, a seller's listings automatically populate into a repricer. After this, the software looks at the products and analyses the offers from all sellers on a particular listing to determine the competitor(s).
A repricer will not begin to reprice until a seller sets the desired "minimum price" for each listing. By distinguishing the lowest amount for which a seller is willing to vend an item, the repricer can automate price changes without selling below the desired threshold.
By setting a minimum price, you can ensure you never sell below your desired threshold
Repricing software generally allows a seller to narrow their competition by only competing with certain fulfillment types, sellers that are Buy Box eligible, item conditions, or sellers with a rating above a specified amount, to name a few examples.
These customizations, combined with a minimum price per listing, does wonders to ensure profitability and maximum exposure.
Since the repricer syncs directly to the seller's Amazon account, it will receive updates from Amazon when competition changes on a listing, and will react by repricing items according to the strategy settings that have been specified.
How long does it take to reprice an item on Amazon?
Among the most important reasons to use repricing software is its ability to "see" changes from competitors, process them, and react almost instantly. The software receives and analyzes the data, and reacts as fast as Amazon allows—which is usually about every 15 minutes or less.
Once you've set the parameters for your listings, you're done, but the software is constantly at work.
How does repricing help win the Buy Box?
Every seller wants their listing in the Buy Box. Using a repricer is the best way to ensure you not only win the Box Box, but keep it at the best possible profit margins. The keyword here is "possible" since the Buy Box is known for having some of the lowest prices per listing.
An ideal repricer will allow a seller to optimize any or all listings for Buy Box obtainment by identifying key competitors also vying for the space.
Then, the repricer will incrementally lower or raise your listing's price until the Buy Box is won (while respecting your minimum price).
To effectively keep the Buy Box, the repricer should continue this incremental repricing to ensure prices are lowered within your threshold to keep the Buy Box or raised to increase profitability while in the Buy Box. Not all Amazon repricers offer this functionality.
In a nutshell, repricing software makes the constant pricing war on Amazon as easy and manageable as possible. Your listings stay competitive without your ceaseless efforts to reprice manually.
It also ensures that more potential buyers see your listings and that you attain the coveted Buy Box. Now that you understand Amazon repricing, go out and get a repricer of your own and see your sales soar!