Ecommerce
Veeqo is now a Certified Shopify Plus Partner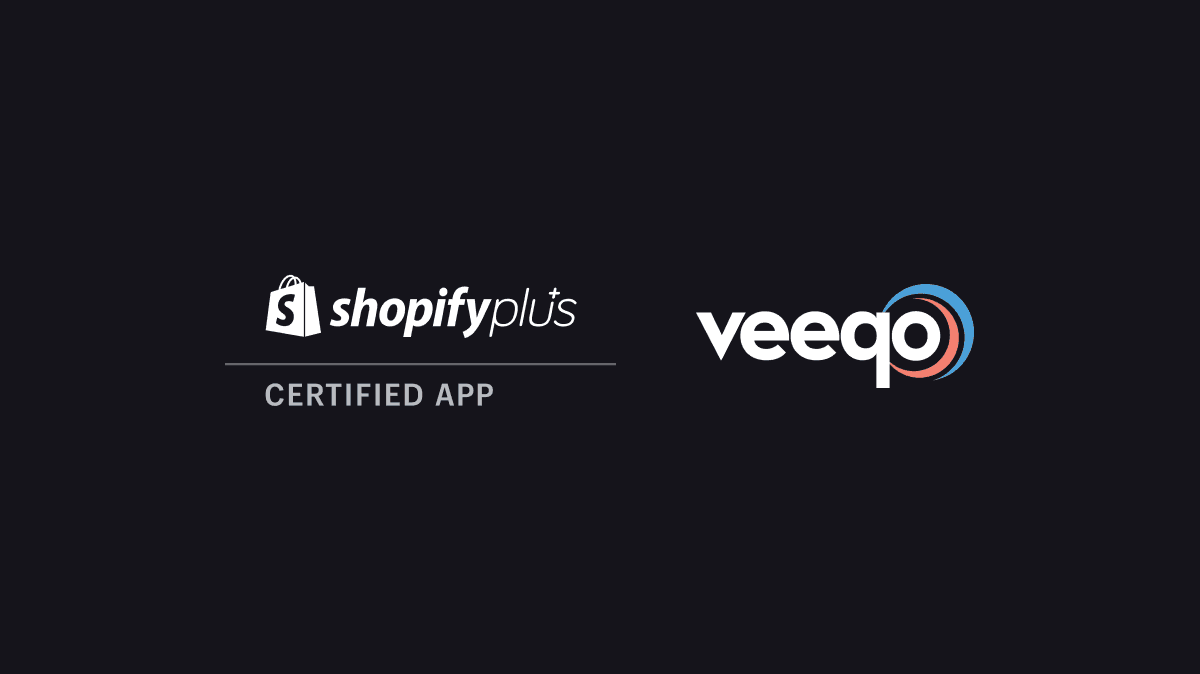 We're now pleased to announce that Veeqo is officially a Certified Shopify Plus Partner specialising in inventory and fulfilment!
The Shopify Plus Certified App Program introduces advanced app requirements to ensure quality and performance, while supporting and enabling the partners who build them for merchants. As such, Veeqo was:
Hand-selected by Shopify for our quality and ability to solve complex merchant needs. 
Reviewed by Shopify experts to meet advanced requirements in performance, security, privacy, and support.
Interested in our Shopify Plus integration? We'd love to talk with you, book a demo today.
---
The all in one platform for your ecommerce fufillment
Over the past few years, Veeqo has already used by many Shopify Plus merchants in the US and UK to as an all in one platform for their inventory and fulfilment. 
Now, we can finally be introduced to new merchants as an official Shopify Plus Certified App Partner! 
Shopify Plus Inventory Management
Take complete control of your Shopify Plus inventory for any number of sales channels and warehouses. Know what you have in stock and where you have it at any one time.
Sync inventory everywhere in real-time, so no more overselling & back orders.
Forecast demand and manage end-to-end purchasing, so you have the right stock at the right time.
Put everyday tasks on autopilot using rules - like setting stock per channel, routing to warehouses, and more.
Shopify Plus Order Management
See all your orders from Shopify and every other sales channel in one place. All ready to view, edit, print, and ship to your heart's content.
Automatically update order status on Shopify and all other sales channels at each step of the fulfilment journey.
Quickly find any order with live search and advanced filter options.
Clearly communicate order details with your team via internal notes and tags.
Shopify Plus Returns Management
Manage multichannel returns in one place from start to finish using Veeqo. So your customers get a seamless returns experience that keeps them coming back.
Create returns, record the reason, update stock and issue refunds - all from one platform.
Give support, warehouse and finance teams a single view every step of the way - without spreadsheets or long email threads.
Handle full or partial returns, and process full or partial Shopify Plus refunds.
Shopify Plus Inventory Forecasting
You can quickly forecast your inventory requirements based on your previous sales history, current stock levels, delivery lead times, outstanding purchase orders, backorders, and any stock transfers in progress.
Filter your forecast by any Warehouse, Suppliers or by Product Tags. Export and share your forecasts through a CSV file.
Control how much stock can be ordered by setting your products minimum and maximum re-order levels.
Automatically create multiple purchase orders that can then be instantly sent to your suppliers by email.
All of your ecommerce fulfilment, one platform, integrate Veeqo with Shopify Plus here.