Inventory Management
Comparing Veeqo vs Linnworks: Which Inventory Management is Best For You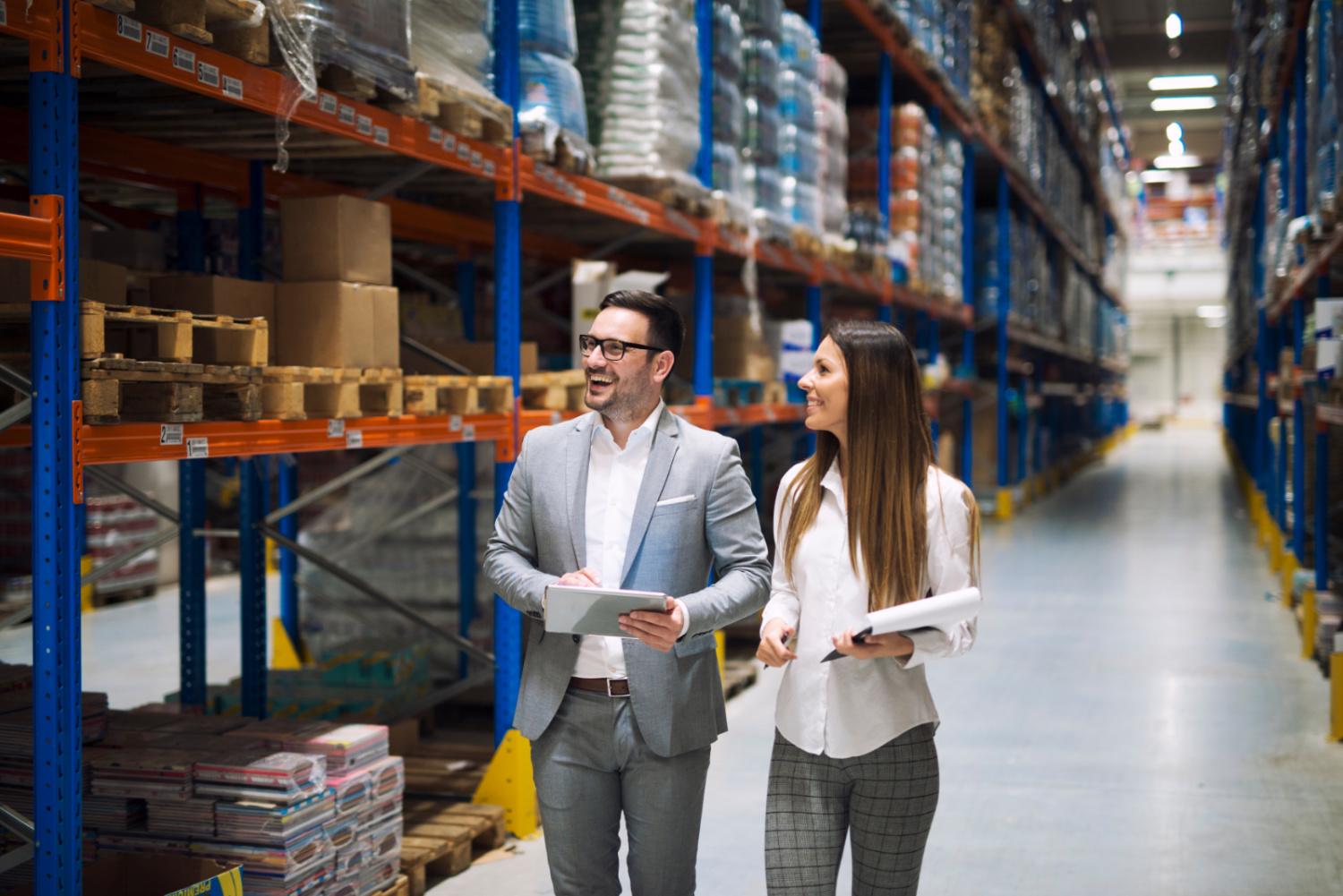 Are you looking for an inventory and order management solution for your ecommerce business that is easy to use and simple to set up? Do you want it to just work?
Of course you do. Running a business is complicated and you want a solution that will smooth over the bumps in the road. Which is why you're here.
Both Linnworks and Veeqo are established solutions designed to help you optimize your inventory and manage your orders with smart automation tools and functionalities.
These platforms both offer you a wealth of customizable capabilities so you can optimize your inventory which is a critical part of your business. Inventory control software can help your profits, customer service and growth.
So, which one should you choose for your business? Let's find out…
Table of Contents
What is Linnworks

How does Linnworks optimize inventory management

What is Veeqo

How does Veeqo support order management

How much does Veeqo cost

Pros and Cons of Veeqo vs Linnworks

Which platform is right for your business
What is Linnworks?
Linnworks offers you a comprehensive range of tools to help you manage your eCommerce business. It includes automated inventory and order management, shipping management, data and insights, and listings software.
This platform gives you an array of tools and services designed to remove the stress of manual admin and complex management by allowing you to automate and streamline your orders and inventory.
It is all about making your life as a seller a lot easier with automation, seamless connections, multi-channel selling optimization and more.
How does Linnworks optimize inventory management?
Linnworks' inventory management software allows you to rapidly sync your inventory across multiple sales channels so you always have stock visibility.
The platform includes real-time data analysis, inventory syncing, stockout mitigation and overstocking management.
Key features of Linnworks:
The ability to synchronize inventory levels across multiple locations and platforms with more than 70 marketplaces and multi-channel integration options.

Visibility into your inventory data in real-time across all these locations so you can minimize the risks of overstocking and stockouts.

Data insights that you can use to monitor trends and sales so you can better plan what stock you buy, when you buy it and which sales channels to use for different types of stock.

You can see how your inventory is moving across multiple warehouses, sales channels, and locations.

Data-driven decision-making and automation that combine to minimize the need for manual processes, optimize workflows, assess inventory performance, and more effectively manage customer demand.

Automation tools that include product listings, out of stock marking, inventory monitoring, stock-in and stock-out management, and open order tracking.
Improved control over suppliers, purchase orders, and lead times.
How does Linnworks support order management?
You want to deftly manage your orders as your business grows. Linnworks offers you an easy and convenient way of prioritizing your orders and integrating order insights and data across multiple channels and marketplaces.
Currently Linnworks offers integration across more than 70 marketplaces and sales channels.
Key order management features in Linnworks:
You can automate processes that include order assignments and workflows, purchase orders, fulfilment location allocation, shipping carrier assignment, and merging multiple orders.

Order management across multiple channels to minimize the risk of overselling.

Ensure that products close to expiration are shipped first to reduce stock losses.

The ability to integrate multiple shipping carriers into one system so that the best option is automatically chosen on shipping. Linnworks supports ShipStation, UPS, USPS, FedEx, ShipBob and Ruby Has.

Bulk label printing, streamlined logistics, eBay order fulfilment, create shipping manifests, and streamline workflows.

Customer relationship management tools such as email updates, return management, exchange management, refunds and more.
How much does Linnworks cost?
Linnworks doesn't provide pricing information on its website so you would need to book a demo with them to find out how much your particular combination of order and inventory management tools will cost your company.
What is Veeqo?
Veeqo is part of the Amazon family and provides smart and capable automation tools that will simplify your shipping, automate core processes, track your orders and optimize your stock management and control.
It includes a ton of features designed to make it easy for you to do business and thrive in a competitive market.
Veeqo offers seamless workflow management, inventory and order management, quick and easy integration across multiple sales channels and platforms, data-driven insights and decision-making, and visibility into stock levels and availability.
How does Veeqo optimize inventory management?
Veeqo is designed to help you boost your warehouse fulfilment speeds and improve customer delight by minimizing the risk of sell-outs, forecasting customer demand, automating tasks, and ensuring your inventory is always up-to-date.
Key features of Veeqo's inventory management tool:
Automatic inventory level management with visibility into what you have in stock, what has been sold and on which marketplace, what you can sell more of, and what you are not selling.

The ability to manage stock across multiple warehouse locations, transfer stock to other locations and track changes in available stock levels made from sales, purchase orders, location transfers and inventory counts.

Customizable warehouse workflows, trusted carriers and connections to all selling channels and marketplaces you require.

Data-driven decision-making with multi-channel reporting and in-depth visibility into stock trends, stock-outs, stock-ins and more.

You can automate repetitive tasks and customize your inventory rules to tightly manage stock levels, buffer stock, listing limits and you can enjoy effortless inventory control from one central place.

Create stock bundles and create upsells, promotions and cross-sells to bolster sales and mitigate stock losses.
How does Veeqo support order management?
Veeqo provides you with an all-in-one order management system that includes more than 21 direct integrations, easy workflow customization, and fulfilment tools.
You can directly integrate your sales channels, manage your inventory, shop your orders and improve customer engagement with customer relationship tools.
Some of the key features included in Veeqo are:
Multi-channel order management with the ability to track and fulfil orders from all your sales channels with more than 21 direct integrations.

Built-in returns management that handles customer returns and refunds in one place.

The ability to generate order, sales and fulfilment reports for data-led decision-making and to setup workflows that are customized to save time and optimize delivery.

Optimized order fulfilment operations with inventory and shipping consolidated into one platform and the ability to bulk print labels, ship your orders and track your inventory from a central place.

Digital picking capabilities that allow you to upgrade your fulfilment, plus automatic inventory updating.

Wholesale management that includes the ability to take orders by phone or email, set price lists, manage minimum order amounts and apply discounts.

Run detailed sales reports, streamline accounting with direct integration into leading accounting software platforms, and complete visibility into order history.

The ability to prioritize orders with advanced filters, automate processes, connect physical stores, create internal notes and tags and stay on top of returns.

Access to discounted rates across the major carriers of UPS, USPS, DHL and FedEx.
How much does Veeqo cost?
Veeqo is free with unlimited users, unlimited orders, no shipping label limits and no monthly costs.
What are the Pros and Cons of Veeqo vs Linnworks
So which platform is right for your business? Here we list the top four pros and the top four cons for each platform so you can make the best choice for your success story.
The Pros of Linnworks
It includes an impressive array of inventory management functionalities and automation capabilities that make it very easy for you to control and optimize your inventory.

It includes more than 70 integrations across multiple platforms and sales channels.

Customer support is provided across multiple channels that include phone, online, tutorials, blog posts and an impressive knowledge base.

Customizable features, services and functions that make it easy to create a solution that fits your business.
The Cons of Linnworks
There is no visibility into the cost of implementing and running the solution.

Reviewers have highlighted that the platform isn't that easy to use and can take time to get to know before realizing its full potential.

Label printing and management can be challenging.

There have been reviews commenting on bugs and integration issues but these have been balanced by how quickly Linnworks provides support.
The Pros of Veeqo
It is free with unlimited users, shipping and orders and no hidden costs.

It is easily integrated with multiple platforms and makes it extremely easy to manage shipping labels online. You can read how Veeqo transforms online shipping labels (and how it compares to competitors) right here.

Customizable automation, order, and inventory management tools that include an array of features and capabilities. Plus discounted rates for a range of leading carriers that can help you optimize your costs. Discover how Veeqo compares to ShipStation right here.

Extremely easy to use with a low barrier to entry which makes it quick and simple for you to get started with the platform and everything it offers.

It does far more than just inventory management. Veeqo also provides warehouse management and shipping software - it's a true all-in-one solution.
Which platform is right for your business?
You want a platform that can help you reduce excess stock and seamlessly manage your inventory without the costs of time and money but choosing an inventory management software can be daunting.
This guide will take you through the steps on how to choose the right inventory management software, and this will give you insight into how you can maximize your order management and fulfilment processes using the right solution.  
When it comes to finding the perfect inventory and stock management solution for your business, it all comes down to what you need and how you think these platforms meet these needs.
You want a solution that will help you to manage everything easily, that lets you automate your systems and processes, and give you the space you need to get the work done.
Your decision will come down to the platform that best fits your business expectations around cost, performance and capability.
Create your free Veeqo account today and discover how simple shipping management can be.