Ecommerce
5 Practices That Can Solidify Your Brand's Recognition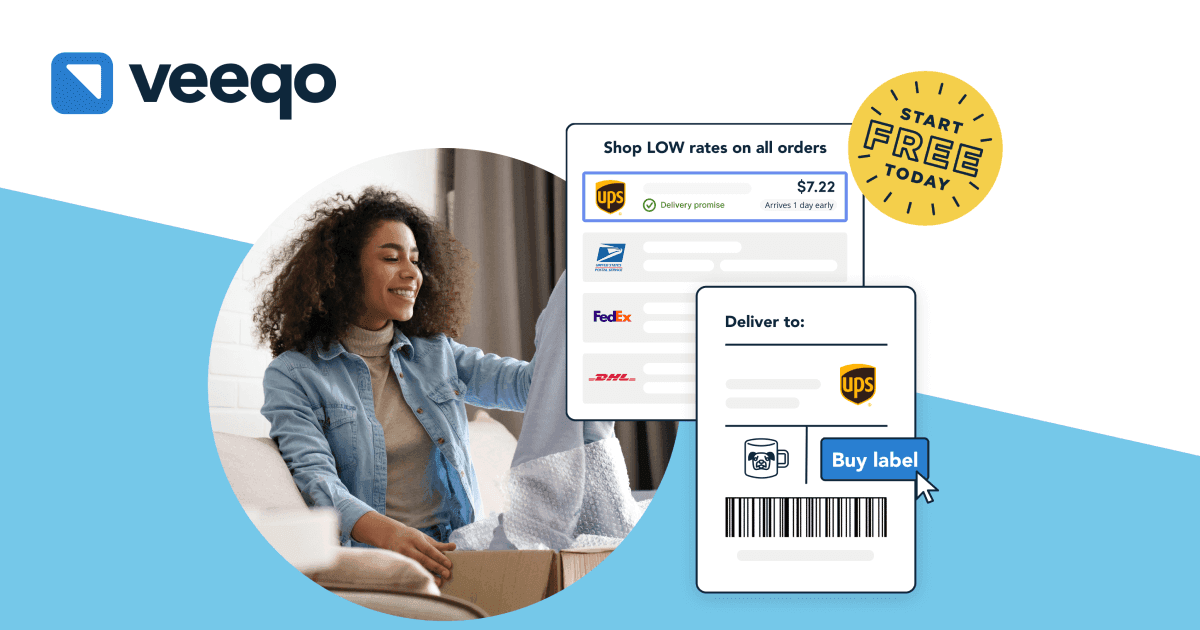 In today's world of hyper competition in many niches, businesses have to be able to differentiate themselves from their competitors. One of the important parts of this differentiation process is the ability to create a strong brand and create a positive image for it. This could play a huge role in your eCommerce success. I'm not going to bombard you with irrelevant and obscure motivational phrases and strategies. Instead, I'm offering you a simple set of marketing tactics, which can solidify your brand's recognition and its positive image.
Put Yourself On Their Fridge
If you're sending out your goods to the customers, it's great to put a fridge magnet inside of the parcel. Believe it or not, but there are articles and videos on fridge magnet marketing and how you could use them to your advantage. Let's face it – fridge magnets are great, because by default fridges are boring. This accessory makes your fridge look nicer and more personal. Most of us have something on our fridges, and your brand can take its rightful place there too. Plus, it creates the positive emotion of getting a gift, especially when you don't expect one. The important part here is the execution – it shouldn't be overly promotional. It should be something that YOU would put on your fridge. It all depends on the niche and the goods that you sell, so be creative and non intrusive.
Give Them What They Love
For exemplary reasons, let's assume that you're selling outdoor gear. It is assumed that the people, who buy from you, are interested in nature, sceneries and outdoor activities. Create an eBook, a presentation or just a set of wallpapers with your brand, logo or motto and distribute these among your customers. This product should focus on nature, picturesque sceneries and outdoor goods. You can send it as part of your newsletter, attach it to the order confirmation emails or, as with the previous tactic, add it to the order that you'll be sending out to the customer. Make it easy to access and add the mentioned surprise value, by offering this as a bonus/gift that comes with their purchase.
Be Wary of Being Funny
It's a no brainer, when brands are trying to be funny. Positive emotions are something brands want to be associated with. But sometimes it all can go wrong in an instant. It's important to understand the goal of your 'funny' marketing tactics. See through the possible negative effects. Test your approach. By doing this, you'll stay true to your brand, by not trying to position it as something that it's not. At the same time you don't have to be all serious and 'corporate'. Finding the balance here is very important.
Access Their Digital Lives
First of all, don't be intrusive with this approach. There's a ton of options that you can explore with digital marketing and mCommerce. Remember that the biggest con of branded marketing through mobile apps and other similar products is the cost. Especially, if you're thinking about developing something complex. Mobile commerce is now 30% of all US eCommerce and you absolutely have to be present in this environment, if you want to nurture your brand's success.   There are tons of ideas to explore when it comes to branded digital products. The most important aspect that you have to remember is utility. If the app is not useful – people will not install it, use it and lead to more sales for your company or other benefits, associated with your specific brand. Same goes for Magento extensions and other apps for eCommerce platforms.
Offline Marketing is Not Dead
One of the biggest mistakes for brands that started and grew online is the inability to transition or build their presence offline. Offline marketing is live and well. And if you want your brand to be stronger, you better start adopting offline marketing practices. One of the most effective ones is networking. It could work for many eCommerce niches and has a variety of approaches: one of which is focusing on your brand. This means attending relevant conferences and letting potential clients know that you're out there. The bottom line is simple – if you don't have offline marketing, as part of your brand development portfolio – it's going to be difficult to achieve anything above the market average.
Even Amazon is going brick-and-mortar and this should give you a clue about the importance of offline branding and marketing.
The article was written by Alex Plotnikov – CMO at MageCloud.net, an innovative PaaS, which allows you to launch Magento stores in minutes by installing themes, extensions and automatically deploying everything into a cloud hosting infrastructure.