Industry Trends
UK Coronavirus Lockdown: What it Means for Ecommerce
Written by Duncan La Barre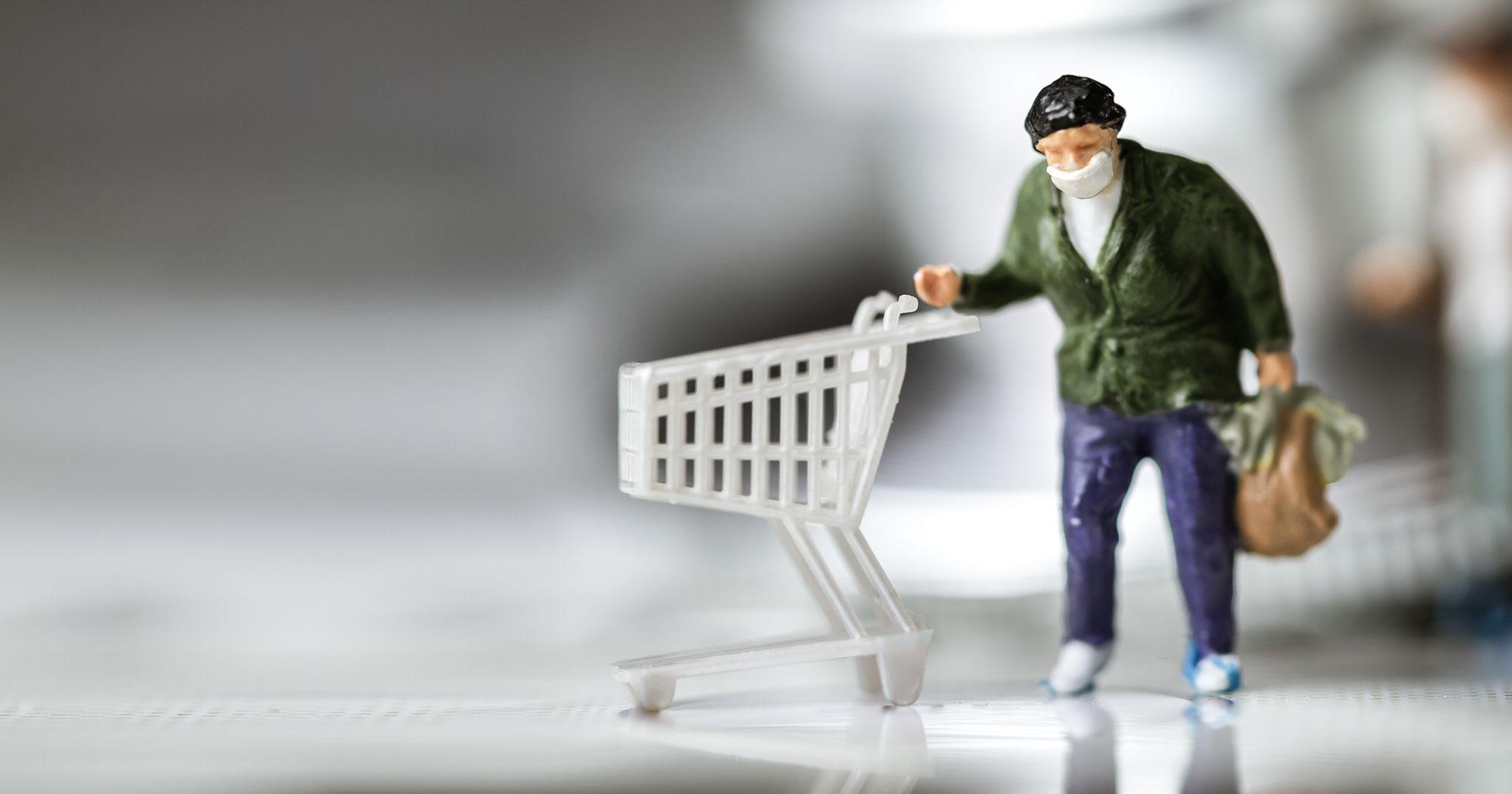 The UK's Prime Minister Boris Johnson recently announced that it is vital everyone "stays at home" to help limit the spread of coronavirus in the UK. But what does that mean for ecommerce? Can online retailers continue to operate? Are UK shipping carriers still delivering? And how long will a shutdown be enforced? With the situation continuing to develop by the day, we decided to answer a few of the most common questions ecommerce businesses have right now. -------
1. Can ecommerce companies still operate in the UK?
The UK government is now encouraging people to buy online, so it's likely many ecommerce businesses will see an increase in demand over the coming weeks. Whilst all office employees should be working from home during this time, warehouse staff are still allowed to travel to and from work. Meaning ecommerce companies will still be able to take online orders and deliver to people's homes as usual. That's a good thing, too - with around 25% of ecommerce retailers expecting to see an increase in online sales due to coronavirus, demand for certain products has the potential to be higher than ever.
2. Are UK shipping carriers still collecting and delivering ecommerce orders?
The short answer is YES. Right now, the UK's most popular shipping carriers - such as Royal Mail, DPD and Yodel - are all still collecting and delivering ecommerce orders from businesses across the country. Whilst Royal Mail say that "there may be delays (delivering) in some areas…", most ecommerce companies in the UK will still be able to rely on their shipping carrier to ship customer orders. Just be aware that carriers are likely to roll out a few new measures on the doorstep - such as contactless delivery and social distancing - to help limit the spread of any infection.
CORONAVIRUS UPDATE: See the latest update from your shipping carrier partner
3. Can physical stores stay open?
All UK shops selling non-essential goods have been ordered to close by the government. Only retailers selling any of the following goods will be allowed to keep the doors to their physical retail unit open during the shutdown:
Supermarkets and other food shops
Pharmacies
Petrol stations
Newsagents
Bicycle shops
Home and hardware stores
Laundrettes and dry cleaners
Garages
Pet shops
Post Offices
Banks
So unless your business specialises in selling any of the products mentioned above, you'll have to shut up shop and focus on online orders (where possible) instead.
4. What's happening with Amazon FBA?
COVID-19 is causing unprecedented chaos all around the world. And Amazon's FBA service is not immune. The retail giant recently suspended all "non-essential" deliveries to its warehouses in order to prioritise medical supplies and household staples. Sellers will not be able to replenish their Amazon FBA stock until at least April 5th, unless items they sell fall within these six categories:
Baby products
Health and household (including personal-care appliances)
Beauty and personal care
Grocery
Industrial and scientific
Pet supplies
You'll be able to continue making sales and taking orders on Amazon for any kind of product. But when your FBA stocks run out, you'll need to either wait - or use an Amazon FBA alternative.
5. Will any ecommerce events be going ahead as planned?
With all public gatherings of two or more people being prohibited, it's safe to say that all ecommerce events have been either cancelled or postponed. This includes any meetups, breakfasts and dinners - no matter how small. It also includes the UK's largest multichannel exhibition IRX, which was previously due to take place in April. This has now been rescheduled for September.
6. How long will the shutdown be in place?
Following the Prime Minister's announcement last night, it's likely that all non-essential shops will close for a minimum of three weeks. Beyond that, who knows?… countries including Italy, Spain and China have all experienced a longer period of lockdown as they try to combat the spread of the infection. You can expect the UK government to follow suit, and do whatever it takes to "flatten the curve" to protect the NHS from being overwhelmed. So whilst "three weeks" is what's being communicated now, there is every chance the current situation become the new norm for people living and working the UK over the next few months. ------- One thing is certain - if you want to do your bit to help, just stay at home if you're able to. How is your ecommerce business reacting to the coronavirus outbreak? Are your sales up, or down? How long do you think a lockdown will be in place for? Let us know your thoughts in the comments box below. -------
Further reading: