Ecommerce Growth
3 Customer Retention Ideas Used By Top D2C Brands to Drive More Repeat Sales
Written by Kerstin Reichert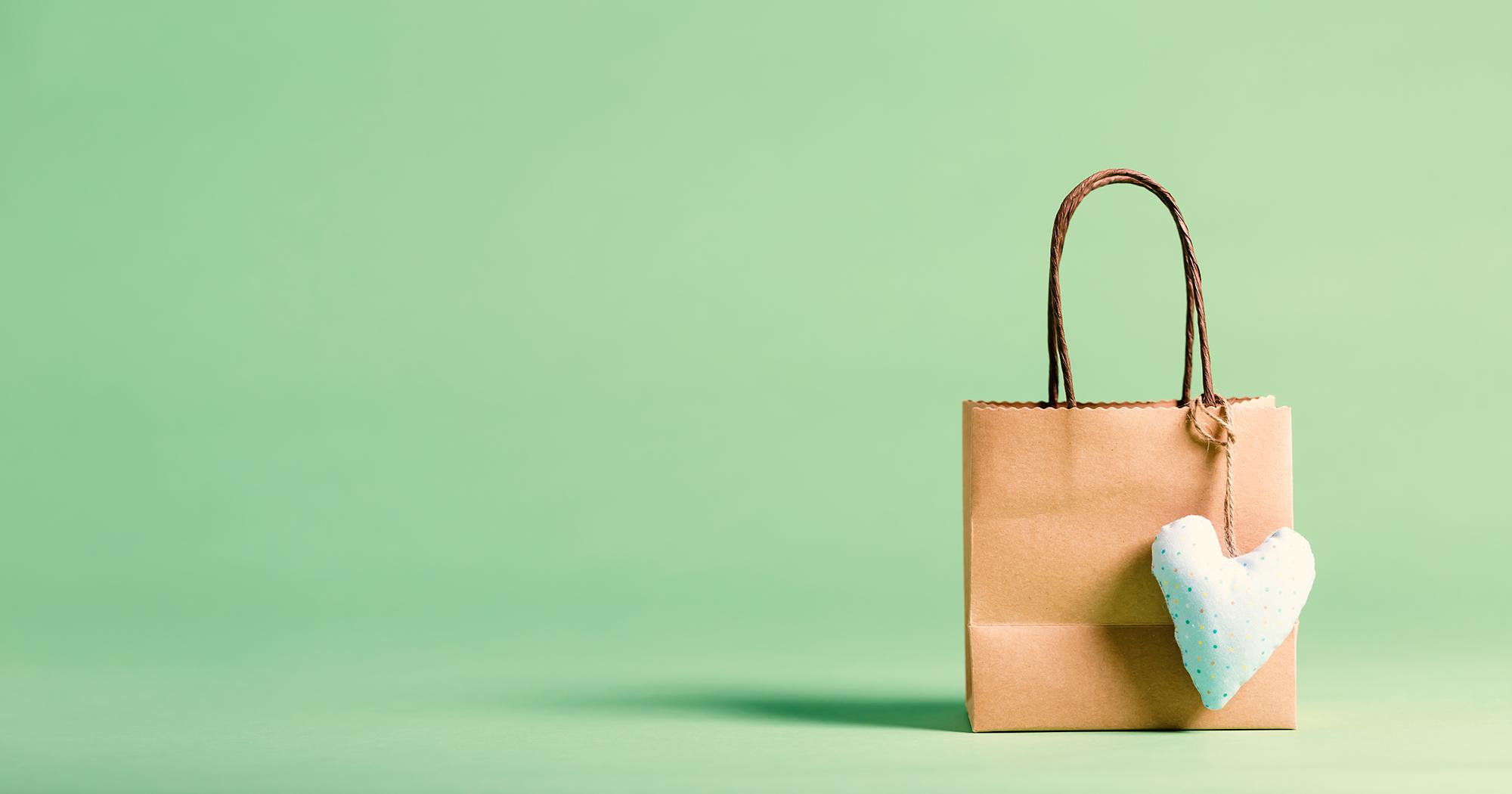 Acquiring customers is crucial. But keeping them sticking around to make more purchases is where the real profits lie. The data backs it up too:
Harvard Business School found that a mere 5% increase in customer retention can increase profits between 25% to 95%.
National Law review found it costs 5x more to acquire a new customer than keep a current one.
While Forbes claims that current customers spend 67% more than new ones.
Balance is key. But without a retention strategy, you're letting one of your most valuable business assets go stale: existing customers. In this post, we dig deep into some quality customer retention ideas used by top ecommerce and D2C brands. You'll learn what the best are doing to keep their customers around longer, so you can apply it to your own business.
SEE ALSO: 8 Retail Loyalty Programs For Max Customer Retention (Types, Examples & Tools)
Customer Retention Ideas #1: Weave storytelling & education into your brand
Many D2C brands started their journey by building up an audience before ever producing a product. These brands may have conceptualised a product from the start, but they knew the power of curating a community that would be interested in buying it as step one of the process. Ultimately, they understood that engaging an audience through great content goes hand in hand with building a stellar product.
SEE ALSO: How Alphalete Used Content & Community to Grow a Multi-Million Dollar Apparel Brand
For example: Glossier was a media company before stepping into the skincare and beauty retail game. And in 2019, Outdoor Voices launched "The Recreationalist" - an online magazine featuring guides and stories to inspire their audience to get outdoors: Developing a content strategy that satisfies customers at all stages of their journey is a wise investment - especially if you're looking to build a strong brand. Start by creating content that helps customers get the most out of your products. Glossier uses video as platform to demonstrate how customers can properly apply their makeup products:
And Harry's has an online publication called Five O'Clock, used as a platform for providing men with grooming tips. For example, this particular article shows men how to get the most from their shaving routine: Many seasoned marketers may look at this and attribute it to the top of the funnel. But it's also the perfect vehicle for Harry's to show men how to use their products effectively. Content like this empowers your customers. It:
Helps them get the most out of what you're already selling; and
shows you truly care about them.
This, in turn, builds a stronger brand affinity.
Using customer stories
Product-related content isn't the only way to remain top-of-mind when it comes to customer retention ideas. Sharing stories about your customers (and the people they aspire to be) also steers your brand's positioning in a favourable direction. For example, Outdoor Voices feature women who their customers respect and share beliefs with: The article above doesn't talk about Outdoor Voice's products. Instead, it's all about Sienna - her experiences, stories and advice for other women on a similar creative career path. Creating retention-boosting content like this requires care and thoughtful planning. A simple way to do this is to use the traditional marketing funnel model to guide which formats, stories and topics to focus on: Start by talking to your customers. Think:
What are they interested in?
Who do they follow?
Which of your products do they love the most?
How can you help them get the most of these products?
Keep an eye on emerging trends. Consider what your customers are currently talking about, and how can you contribute to the conversation in a meaningful way.Using a tool like BuzzSumo, you can find out what's currently generating attention on social media: For more evergreen topics, keep an eye on thought leaders, influencers and leading publications in your space. Look out for content that's relevant to your audience to seed your own ideas. You can also consider establishing influencer relationships beyond transactional social media ads. Get them involved in your content. Not only will you have new stories to share with your customers, but a brand new audience to reach for your acquisition efforts as a by-product.
Customer Retention Ideas #2: Embrace the subscription model
As shopping habits evolve, so does the way we serve our customers. The subscription economy is one such evolution, allowing consumers to "set and forget" repetitive buying habits. According to McKinsey: The subscription ecommerce market has grown "more than 100% a year over the past five years". This certainly indicates greater demand, but creating or adding a subscription offer to your business requires careful planning. The first thing to consider is: do your customers want it? You've then got three different subscription models to possibly use:
Renewal.
Curated.
Access.
If you sell consumable or disposable products, it makes sense to consider a "renewal" subscription model. Whereas something like living room furniture may not be as successful (although never write anything off until you've tested it). For example, Pact Coffee lets their customers choose the coffee they prefer on a schedule that suits them. When people start the buying journey, Pact prompts them to choose a coffee type, grind size and delivery frequency: This gives customers complete control over what they get based on their tastes and budget. If you sell a broad range of products, a "curated" subscription model may be more for you. Brands like BarkBox and Birchbox have built their entire businesses on this model, providing carefully selected products to dog and makeup lovers every month: Finally, there's the "access" model, which effectively allows customers to rent a product (or several products) for a monthly fee. FTF Closet, for example, lets women rent designer and luxury fashion items for a monthly fee:
Starting a subscription model
When creating a subscription for your business, you need an understanding of the following:
Your customer.
Your inventory.
First, why would your audience want a subscription? The most obvious answer is why subscriptions were created in the first place: convenience. But you must go deeper than that. For example, Pact knows that coffee lovers have different tastes. So, instead of curating an offering for them, they allow customers to tailor one that's right for them. On the other hand: Birchbox is for makeup enthusiasts to discover the latest beauty products - often before anyone else. They can experiment freely, with the trust and knowledge that Birchbox will send them only high-quality products. Both approaches are different, but very successful. To get this right, you must understand your customers' desires and build an offering that captures their attention. Finally, from an operations perspective, inventory management is critical. For traditional ecommerce brands, lack of inventory simply means a loss of sales and potential for cancelled one-off orders. But for subscription businesses, it can destroy the customer relationships you've worked so hard to build.
Customer Retention Ideas #3: Build a community
In the past, marketers would focus on selecting the right social platforms to build their customer retention ideas around an audience and community. But now more than ever, communities must be driven by your audience's passions, interests and beliefs. To truly build a community of customers who are hungry for your products and advocate your brand, you must align their needs with your business goals. This means aligning your brand with a mission or cause your customers care about. Many consumers want to support brands that are making a positive impact in the world. Which is why initiatives established by organisations like TOMS are so popular. They care about the pressing issues we face and are proactive about solving them: Another great argument for community lies in word-of-mouth and referrals. According to Collective Bias, 70% of consumers aged 18 to 34 are more likely to purchase a product when recommended by a peer. Having an active, engaged and passionate community of customers not only sparks word-of-mouth growth, but increases brand loyalty and retention over time. So, how do you go about building one? At the risk of sounding like a broken record, start with what your customers care about. What causes or problems do they feel frustrated with? Can you align your offering or brand around their needs, desires and passions? If you've not done so already, consider starting a customer research initiative. Uncover product and non-product related insights to drive all of your growth, retention and branding activities. And if you're a D2C startup founder, consider what you care about. What interests and problems in the world inspire and drive you? "Scratching your own itch" is a great place to start when building a community. Once you know why you're creating a community, you need a platform to build around it. Here are a few ways this can take form:
Media and content. As discussed earlier, content allows you to add value to the world and attract people who share similar interests.
Movements and causes. TOMS donate their shoes to those in need. What causes can you contribute your profits to?
Micro-brand. This can take the form of something as simple as a hashtag, or as complex as a micro-site dedicated to content.
Don't be afraid to get inspiration from other industries and mediums. For example, in 2019 YouTuber MrBeast set up #teamtrees (in partnership with the Arbor Day Foundation) with the goal to plant 20 million trees by January 2020: The initiative generated attention from prominent figures in the digital media space, including Elon Musk and Shopify founder Tobi Lutke: From a business point-of-view, this generated a huge amount of attention and subscribers for MrBeast. And more importantly, he's contributing value to the world. Your project doesn't have to be as lofty as planting 20 million trees. Instead, just focus on making people feel empowered. That's how you build a brand and a community of loyal followers.
Final thoughts
Connecting with your customers in a meaningful way is a crucial part of boosting engagement - and thus making your customer retention ideas work. But the way you engage has to be more valuable than simply adding a "how to" in the product description. While that is certainly helpful, it only addresses one small part of the customer journey. By creating meaningful content and initiatives, you are showing your customer's that you care about them beyond the initial product purchase. Once you've built a thriving community, nurture it through captivating storytelling, creative subscription models and aligning your business goals with your audience's needs. Take what matters the most to both you and your customers and use your platform to advance change. Not only will your customers thank you, they'll support your business like never before. What customer retention ideas have worked for you in your business? Let us know in the comments below. This is a guest contribution by Kerstin Reichert from Tide.