Ecommerce
How to Find Profitable Products to Sell on Amazon & Ebay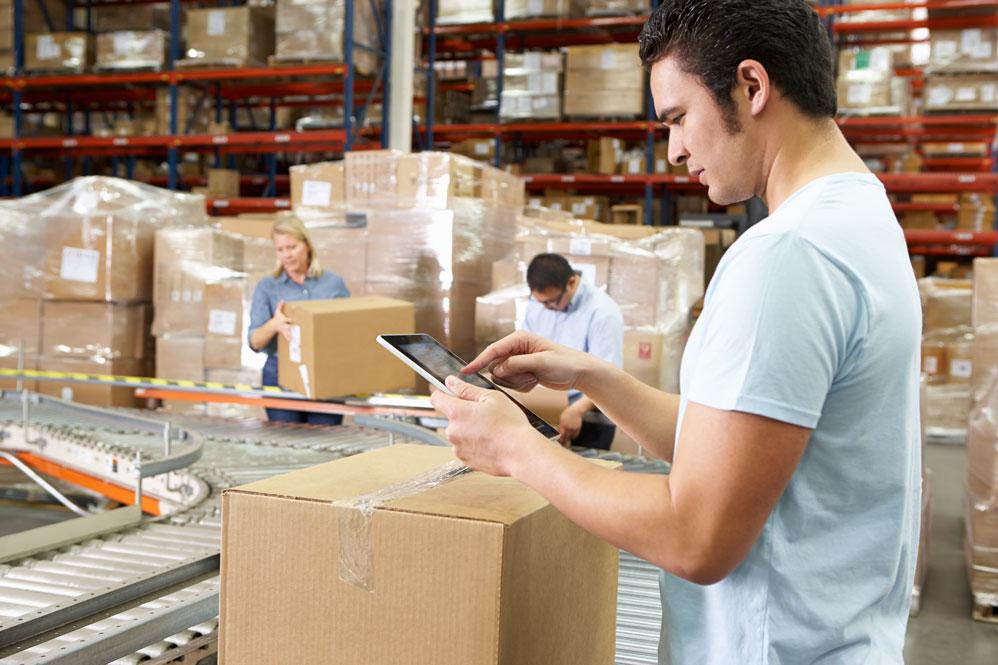 One of the most significant aspects of running a business is choosing what it is you want to sell. You need to make sure you pick a product that meets certain criteria in order for your business to be successful: if you choose a bad product (one that's not profitable) then you're pretty much destined to fail, even if you get everything else about running a business right. The key is to do a large amount of thorough research on products before settling on something you think will make you successful when selling on eBay and Amazon. You want to look for products that are profitable instead of trying to find the perfect product niche. If you pick an entire niche to operate in, you're going to be overloaded with information – too much information because a lot of it won't be relevant. Pick one product to begin with, test it out and make sure it's going to sell. To begin your search, ensure you understand what makes a profitable product. You need to look at the following aspects:
Supply and demand
Your product isn't going to sell if there's no demand for it. It's also pretty pointless picking something that's overrepresented by suppliers. Check out the "Best Sellers" tab in Amazon to get some inspiration. There are also plenty of keyword tools online which can help you identify which items are receiving lots of search traffic on Amazon and eBay. If you're using Amazon try Keyword Tool Dominator to search for keywords and how many searches they get. There's also an Amazon version, so if you're an Amazon seller you can see which items get the most searches (and therefore have the most demand) Next you just need to search for these items and see how many people are selling them, and whether you can offer those goods are lower prices.
Low average sale price
Look for items that sell somewhere between £3 and £25. This is a prime price for product to sell fast and in high quantities. These products will most likely be things people buy on impulse. Think silly fridge magnets, beer mats, gift ideas. The price is low enough that people won't be concerned with researching alternative sellers. People won't be too worried if they're going to find the same thing £1 cheaper – it's far more convenient to just buy that item at that moment. Think about it: you're buying a new TV. TV's cost a lot of money, so of course you're going to want to do some extensive research on brands, product specs, retailers and the prices/return policies they offer. If you're buying a fridge magnet for £3, the buying decision is sped up because the you're not going to lose out on nearly as much money if you're not 100% satisfied with your purchase.
Pick small, light items
Think about how much cheaper and less complicated shipping will be if you're selling small, light items instead of large, heavy items. The maximum weight you should look it is about 5lbs – and that includes your packing materials and box too. Heavier goods will be more costly and you'll have lower profit margins. Get a weight estimate from your supplier. That way you can gauge how much it will cost you to shop each product you sell
Simple and hardwearing
Items composed of few parts are far less likely to break during shipping. This is great because you're going to have less dissatisfied customers and less returns to deal with. If you pick complicated products with more than one or two components, they're far more likely to break like something simple like a shirt. You also don't have to worry about dealing with more than one supplier when you pick something simple. Avoid electrical equipment, especially complicated and expensive pieces. Mousemats, clothing, keyrings, bottle openers – all simple items made up of one piece, all cheap and possible impulse buys. Ultimately, the product you decide to sell on Amazon is the most important determinant for your success. Pretty much all the business decisions you make depend on the product you're selling – so you can see why it makes sense to thoroughly research your product before you make a decision to stock up and sell it online.
Make Life Easier. Keep your inventory right and your shipping on time.