Ecommerce
How to sell online: 18 Shopify store owners share their secrets
Written by Richard Protheroe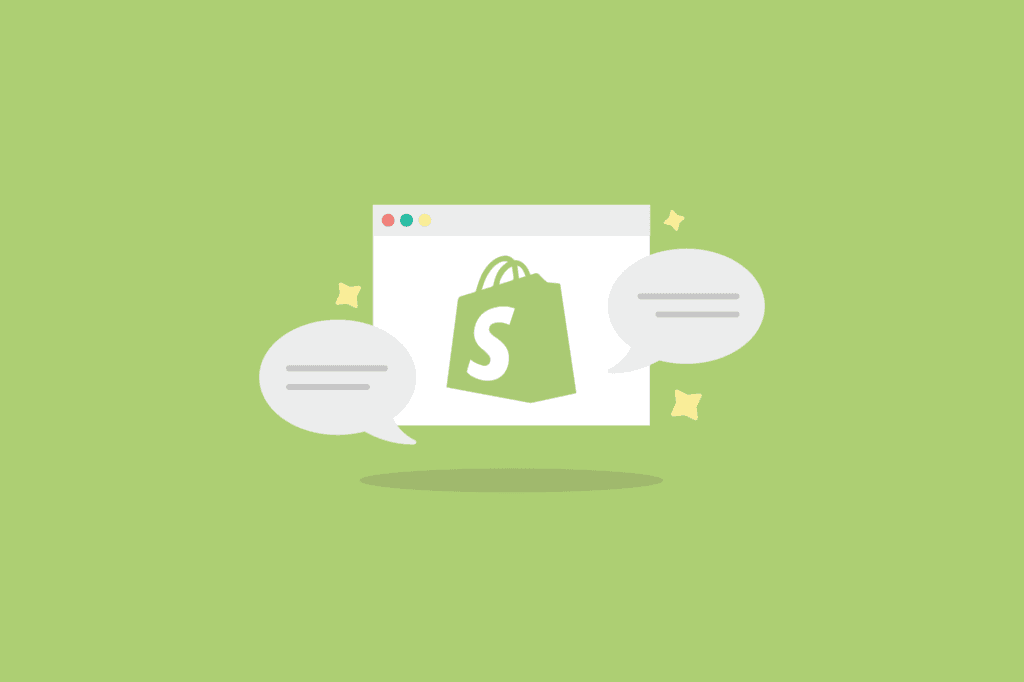 Are you looking to increase sales through your Shopify store or just looking at how to start an online store? If so, we've rounded up 18 Shopify store owners to share some of their secrets to success. We simply asked them  'What is the best advice you have for people looking to start an ecommerce website?'. Our store owners sell everything from artisan food products to swimwear and stress an importance on a number of issues such as product photography, traffic reports, SEO and customer support. Have a read of what they said below and start implementing those changes today! Note: Take a look at our Shopify inventory management page to see how you can manage inventory like these successful Shopify retailers.
"Embrace your vision, and act on it. Some of the best business ideas never leave the chambers of the mind, and there's no time for this because someone else is formulating your idea into existence right at this very moment—you'd better beat them to it. Let your business be driven by invention and improvement, not money, there's a misconception within the cultural ethos of Entrepreneurship: money, fame, repeat. We should go to our business daily, as an artist goes to their craft, relentless, for innovation. Oh, one last thing, write every single customer a letter as each one is your new best friend."
---
"I knew I wanted my webshop to feel creative and not too salesy, so I hired a website designer in the UK (Stuart Hobday) whose style and design really resonated with me. He then helped me build a custom theme for my Shopify site. Stu also connected me to a graphic designer to help me with my brand development (Darian Hocking). I've been infinitely happy with them both. My advice is to be really selective about the designers you work with and make sure their previous work is something that 100% resonates with you. I'm a big believer in the power of imagery. You can tell people what you're about, or what you're offering, or better yet you can show them. I collaborate often with photographers and Instagrammers to develop stories and co-create beautiful/engaging photos. I come from the belief that carefully crafted imagery is the cornerstone of really effective digital engagement. There's no better way to convey who you are and what you're all about. I also have an Instagram feed on my website landing page. It helps keep fresh content on the site, and showcases more lifestyle photography from our IG feed"
---
"As a company that designs and creates a physical product, we focus a lot of our energy on product development.  From concept drawings to the moment a briefcase reaches the customer – it's a long (exhilarating!) journey with many twists, turns, and lessons to be learned. Foremost among these is that the closer you can partner with the source of production and engage with this process, the better off you'll be.  Though it's tempting to work through sourcing agents and outsource the often daunting task of finding and managing production, we find that the inevitable misalignment of incentives and layers of communication slow down or confuse the process of creating that product you originally envisioned. Furthermore, by adding a layer between yourself and production, you forego many opportunities to improve upon the product – purely because they can only be realized firsthand on the factory floor, after seeing how the product is constructed. Invest the time to find and go directly to the production partner who is right for you, and be intimately involved with the crafting of your product."
---
"We use Shopify to sell artisan food products from over 40 local small companies in Brooklyn. Storytelling is a big part of our brand so we've started an email series called "Artisan Spotlight" to present additional content about our vendors to our mailing list of over 5,000 customers. We gather interviews and recipes from the artisans and distribute those to our customer base, along with unique discount codes. We use Shopify reports to see where our traffic is coming from and there's demand from Canada, Japan, UK & France. We are therefore planning to reach out to people in those countries eventually, although shipping food products abroad can be challenging."
---
"Shopify has a user friendly interface that allows store owners like myself to easily manage and measure Online and Stores Sales. The secret is fast and accurate access to data, such as customer profiles, and sales by vendor and category that quickly highlight what is working and what isnt. We carry over 20 different high end brands from all over Latin America, and are constantly changing it up. Thanks to Shopify we have the hard data that helps reduce us "second guessing" our brand and product selections"
---
"The best advice we can give new upcoming e-commerce store owners is to deliver the best possible customer experience, starting with the website visit but also on details like the product packaging, delivery and customer support. You want people to feel good about your brand on every touchpoint possible. You're delivering more than just a product, but also an experience. You need to have a great product, take some good pictures of it - we recommend hiring a professional photographer - and make sure the overall design is coherent and follows one theme. You need to show your product in detail and stay truthful to it. Don't try to make it look like something it's not. If you're considering outsourcing your company's production, find someone who understands your vision and goes the extra mile to get everything exactly as you want it. A good partnership is key to the success of your project. In our case, we chose Shopify because it's easy to set up and offers several integrations with other platforms that simplify the entire selling process. Also, don't underestimate the power of SEO and make sure you spend some time researching on how people search for your product and where is demand likely to be. If people can't find you they won't buy your products".
---
Jennifer Skondin, Wholehearted Juice Co
"Shopify has helped us expand our juice business beyond what we ever thought possible! We are a small company who makes raw, organic, cold pressed juice and nut blends and we sell them at farmers markets, yoga studios, festivals, and online for home delivery. Before switching to Shopify, we were just winging everything.  With our new Shopify system, and the fancy new apps we discovered at the RetailTour Conference, we've SUPERcharged our POS system, added a sophisticated inventory tracking system, discovered new tools to instantly create Facebook and email marketing campaigns by just sending a few text messages, and some other way cool things. Right now, we are gearing up to launch into two new markets in July and without Shopify, this would not be possible!"
---
"My best advice would be to research and take advantage of so many of the free (or very inexpensive) apps that are available to add to your Shopify platform. The team makes installing these SO easy and I've been able to integrate a subscription service for my business, a great shipping platform that offers me exclusive pricing, a review app that helps build up SEO and more. Don't be afraid to experiment!"
---
"As a fashion and lifestyle brand, we use Shopify to sell everything from apothecary items, like beard oil, to bamboo cotton t-shirts and handmade leather bags. Everything is lovingly made by local artisans, and shipped to customers all over the world, including the United Kingdom and Australia. Selling such items online, which customers can't touch or experience in person, means that lifestyle photography is paramount. This is why we recently shot our first lifestyle shoot with models to demonstrate the brand's image and styled goods. After updating these photos, we saw an instant boost in our online sales, which spells out even more growth for our company. For any entrepreneur in a similar situation, we would advise also showing your customers products in real settings to help them understand why they need your product and how they can use it. Using professional photography and Shopify allows them to connect with the feeling you are trying to portray as a brand. Online, it can be harder to do this than in a brick and mortar location; Photographs allow you to connect with your customer on a more personal level."
---
"Firstly, always try and get back to your customers within 24 hours. Also Elance has a large variety of professionals at different skill levels for almost any project you can imagine. If there are certain tasks that you aren't comfortable with, I definitely recommend posting on Elance. With your product pages you want to make it so it is fairly obvious and easy for your customer to get from the homepage to check out. The less steps, the better. I typically work seven days a week and use the weekends as time to catch up on projects that fell by the wayside during Monday - Friday. The gift and the curse of having an online business is that you can work as much as you want, but you generally get out what you put in".
---
"New content is key. Think of exciting settings to showcase your products. We've taken our Electric Verrado Drift Trike to skate parks, scenic mountain roads, racetracks, and more."
---
"I have been on Shopify for over 5 years. The one piece of advice that I would give is this.. When you start, Create a check list and stick with it. It is easy to get lazy and not properly resize a photo or be inconsistent with your listings but eventually, as your business grows, it becomes a tedious job to go back and rework your products as you add new pieces. Stay Consistent to look professional. It pays off in the long term."
---
"One of my favorite features is the custom questions you can add to your cart page. This helps me to get to know my customers better and to learn how new customers are finding my store. Shopify has a question generator tool that creates the liquid code that you can copy and paste into your shopping cart page. This is super helpful for qualifying your marketing efforts and understanding your target market."
---
Sarah Katherine Gottshalk, Bittermilk
"Give descriptions that best describe the product being sold, use keywords and entice the customer within the first couple of lines in the product description. For us, this means we give the customer a look into what makes our cocktail mixers unique, the complex production process and flavor profiles. Outside of basic product information, we also include a "Featured In" section in the product description which notes the major national publications that have touted our products. We offer free shipping on orders of $100 or more as an encouragement to reach that spending level. Rather than just a one-line on our website noting that, we installed a Sales Motivator app that notifies the customers of how much more they need to add to their cart to reach free shipping. We also use other apps, like one that notifies a potential customer of an abandoned cart and another that simplifies our shipping and fulfillment processes. We keep a close eye on our Shopify reports to find what kind of items sell best, how we could potentially package items for additional sales and where our sales are coming from. This helps us develop new products or product packages that would sell well in our Shopify shop".
---
"For us, what has worked best on product pages is high quality photos balanced with the right amount of text, which means not over explaining, but giving customers the information they need to make a decision on whether to buy. Our email campaigns are singular, meaning we send one highly edited message at a time, consisting of just a few lines of copy, always with a strong, high quality image.  We work with a team of brilliant designers who do our digital infrastructure and design.  As far as the actual products go, we make everything ourselves. The editing flexibility of Shopify is, for us, critical. We are building a secondary micro site now and continue to be so happy with how easy it is to make changes".
---
Tara Scott, Tara Starlet
"The quality of product images and model shots is so important, I used to do my photography in-house but deciding to invest in outsourcing professional imagery is the best decision I made. With e-commerce it is so important to make sure that your customer receives their order as quickly as possible. I outsource my fulfilment which means that I know that the orders are being processed and shipped out efficiently and I can focus on other important issues."
---
Alistair Jameson, Solehab
"It's simple. Get it done! All the planning in the world means nothing unless you actually do it! Small steps are better than not moving at all."        
---
"I wish we had found Shopify 12 months ago when we launched. It is the best one-stop shop for a comprehensive and scalable e-commerce solution and we've shopped a bunch of them! Bite the bullet and get Shopify - it will give you a great platform that if filled out properly, will convert well for you. I would also encourage anyone starting out to keep experimenting and to do so quickly - fail fast!"