Veeqo News
Meet our Office Assistant and Creative Whizz, Jade Gould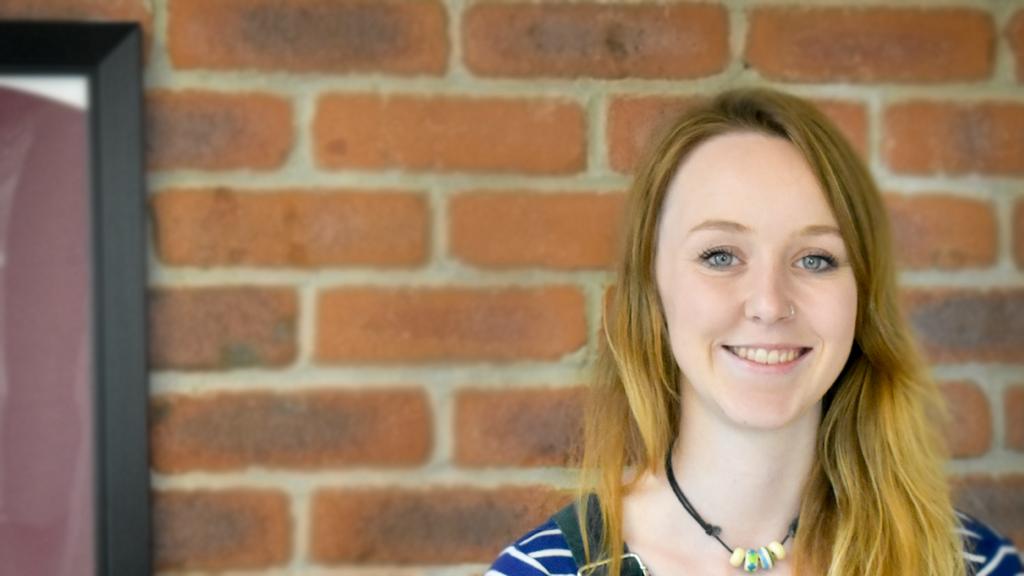 Our newest recruit at Veeqo is the super-talented Jade Gould from Bristol, who joined us a couple of months ago as our Office Assistant. Now that she's all settled in, we thought it was about time we sat down and got to know the real Jade...
Jade, how's your first month been so far? Amazing! I have only been here for such a short amount of time and feel so comfortable in the office already. In my first week everyone made the effort to say hello and introduce themselves, making settling in so easy! I felt like part of the team almost instantly. It makes me proud to be part of such an amazing company. What does a typical day at Veeqo involve for you? I'm basically in charge of keeping the office organised and making sure everything works! The Christmas party has been high up on my list of priorities recently; it's going to be the best one yet! I know that it's really important that everyone in the team is happy throughout the working day. That's why I always ensure that cereal, juice, coffee and fruit is readily available for them - and most importantly treats on a Friday!
A post shared by Veeqo (@officialveeqo) on Nov 17, 2017 at 2:28am PST
What made you want to come and work for Veeqo? Seeing how young the company was, and how much potential it has really got me excited. I wanted to be a part of a company where I knew I would make a difference. At Veeqo, I really think I am! What's the funniest thing you've seen at Veeqo? Our office dog, Doug's, Halloween costume, devil horns and a matching red coat!
A post shared by Veeqo (@officialveeqo) on Oct 31, 2017 at 2:29am PDT
What's the most interesting thing about you? I design tattoos and have spent nearly 100+ hours on one artwork before (I have no life basically)
Development from yesterday! ?? - - #doodlegalaxy #doodleart #featuregalaxy #iblackwork #blackflashwork #blxckink #tattoos #tattoodesign #design #illustration #imbw #art_empire #artcollective #art_helps #artshare #lighthouse #illustration

A post shared by Jade Gould (@justjade__) on Jan 17, 2017 at 12:06pm PST
Any other hidden talents? I love paddle boarding and hiking. I also dabble in the occasional open mic night! Who is your celebrity role model? David Attenborough. When I was growing up, I always wanted to be an explorer, so watching him on the TV is just magical. What about your favourite film This is the hardest question! I'd probably have to say Pulp Fiction, but that answer will probably change tomorrow. Who do you think is the smartest person in Veeqo is? Doug! He always find a way of getting what he wants, and definitely rules the office! If you were CEO here, what would you do first? Mandatory office duvet day! Preferably on a Monday, bring PJ's, pillows, duvets. A cozy office is a happy office! And finally, if you could pick any superpower, what would it be and why? Probably the ability to breathe underwater. The fact only 5% of the ocean has been explored is mad, so finding all the monsters and new species down there would be so cool! …and I'd also be able to marry Aquaman. Thanks Jade! If you liked the look of Jade's art work, support her by following @justjade__ on instagram. Next time, we'll be interviewing our ParcelBright buff, Jimmy Kwok. See you then!