Ship every order with Yodel from a single platform
Sync orders from Shopify, Magento, WooCommerce, BigCommerce, Amazon, eBay and more, then ship with Yodel from one easy-to-use platform.
Ship your orders with Yodel
Connect all your stores and marketplaces to Veeqo and start shipping any order via your Yodel account.
Say goodbye to time-wasting CSV uploads – everything is handled directly in a single platform.
Ship your order through Yodel by adding the SmartConsign app to your Veeqo account.Find out more information here.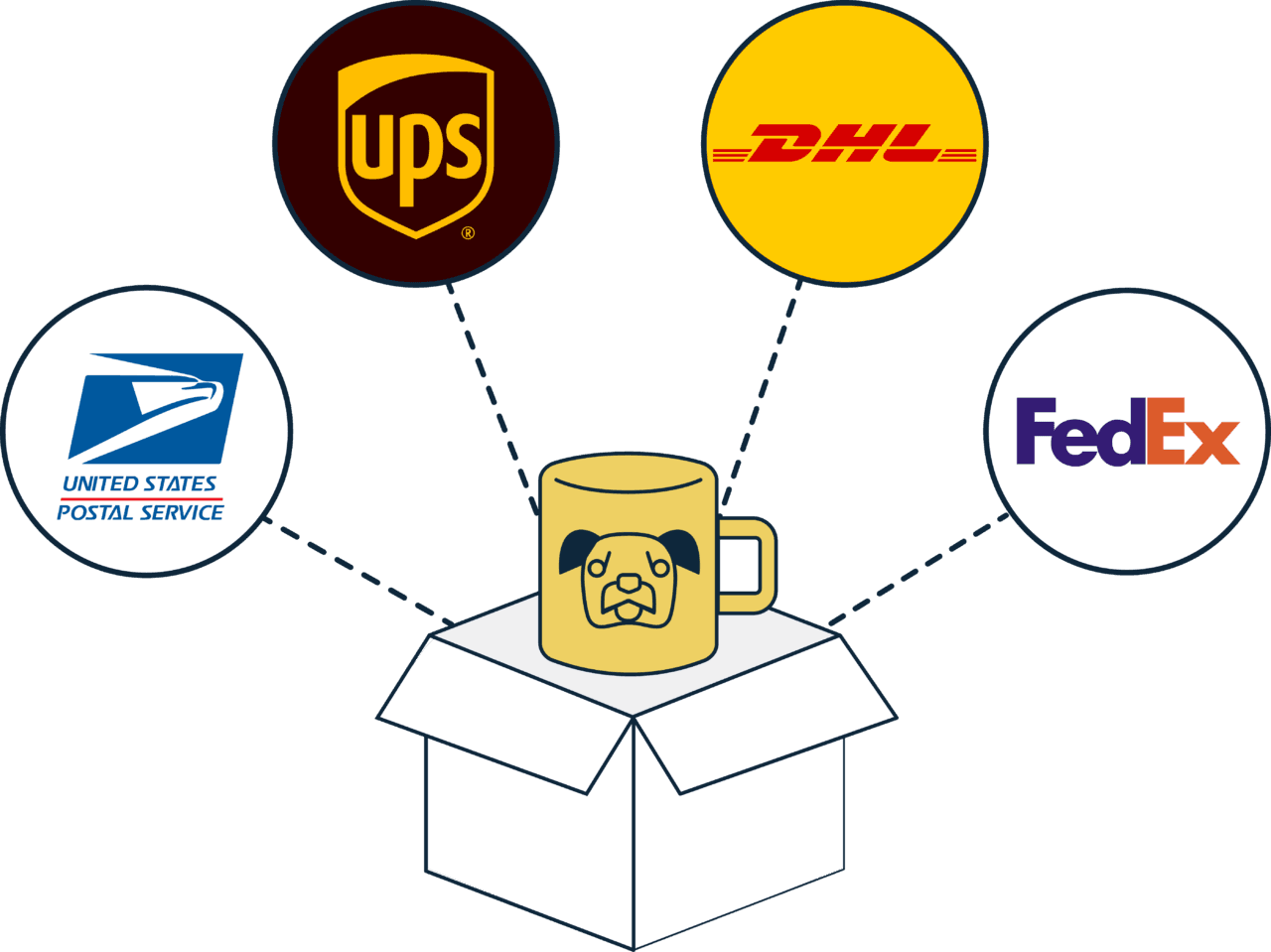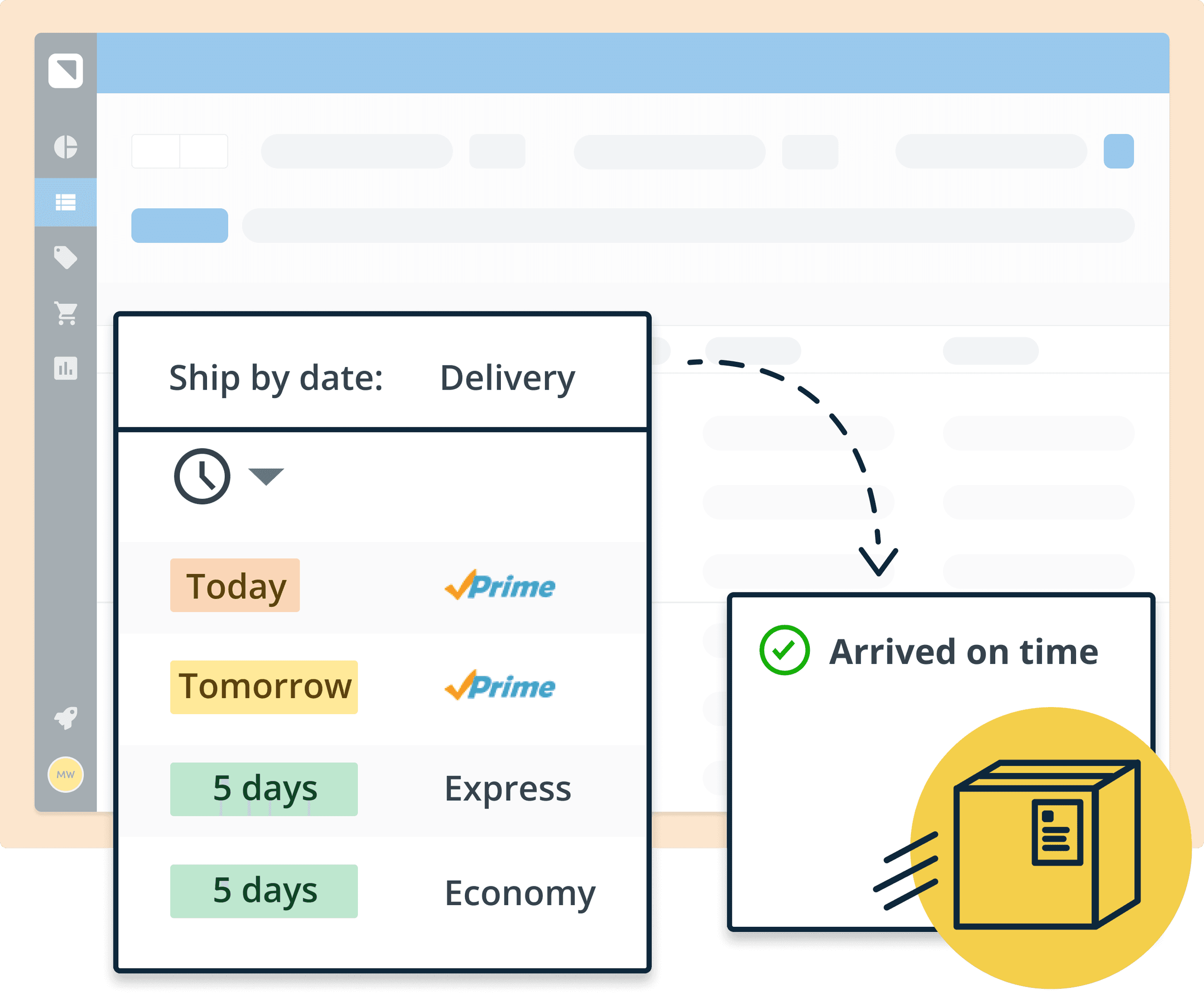 Automate your Yodel shipments
Save time by creating automation rules that speed up your entire Yodel shipping process.
For example, if a customer has opted for next-day delivery at checkout, set an expedited Yodel delivery service to be selected as default.
All meaning you can forget about those repetitive daily shipping tasks by putting large parts of your Yodel fulfilment process on autopilot.
Print all Yodel labels from one platform
Print Yodel shipping labels for orders from every sales channel in a single place.
Helping you get orders out the door quickly, and keep your customers happy!
Set certain documents to automatically go to specific printers, without having to download PDF files to your computer.
For example, send every customer invoice to your laser printer, and all shipping labels to your 6×4 thermal printer.
More reasons retailers love our Yodel integration
All-in-one management software
Veeqo is a single platform to manage orders, sync inventory, ship to customers and handle returns – so you can grow quickly while always guaranteeing a quality customer experience.
Supports all Yodel services
Veeqo's Yodel integration works with all Yodel services for UK retailers – making it simple to ship domestically within the UK.
Returns management
Veeqo lets you manage returns in one place from start to finish – saving and reusing each order's information so it's easy to re-send to customers via Yodel.
Automatically mark orders as "shipped"
As soon as you ship an order with FBA, Veeqo automatically updates the relevant sales channel to let your customer know their order is on its way.
Send automated Yodel shipping notifications
Keep your customers in the loop with ease by automatically sending email notifications out as each Yodel order ships.
Yodel parcel tracking
Seamlessly track the status of all your orders and packages inside Veeqo, without having to log in to your Yodel account or any other platform.
Quickly calculate package weight via USB scales
Plug a set of USB scales directly into your computer and Veeqo calculates package weight with complete accuracy – and even suggests the best carrier and service.
Ship with multiple carriers
Veeqo directly integrates with more than 21 of the world's leading shipping carriers. So if you ship with other logistics providers along with Yodel, everything can be managed in one place.
Want to know more?
A few of the questions we get most often.
Why is Veeqo Free?
Veeqo benefits from referring sellers to shipping carriers. Veeqo passes this benefit back to our sellers in the form of giving sellers Veeqo for free. It's all part of our mission to help sellers, like you, stay a step ahead.
Will Amazon see my off Amazon sales data?
Amazon will not have access to sellers' product sales data for off-Amazon sales. Veeqo's seller information will only be accessed by Amazon to the extent necessary to provide and improve Veeqo's services or to assess and manage logistics provider performance. Veeqo's seller information is secured against inappropriate loss, access, or disclosure.
What are power features and are they free?
Power features are inventory management, mobile picking and analytics tools, which are free to use but access to them are subject to our Fair Usage Policy for Power Features of buying the majority of your shipping labels in Veeqo. We will provide monthly updates on your quota usage and give you time and flexibility to meet the quota, but reserve the right to deny access to power features. There are zero fees.
Why does Veeqo need my credit card information?
Veeqo provides a simple way for sellers to buy shipping labels. We take credit card information for this reason only.
Can I still use Veeqo if I don't want to sell on Amazon?
Yes! Veeqo's mission is to help sellers get a step ahead, wherever they sell.
I'm setting up this process for the first time, can you help show me the best way?
Yes. Our knowledge center offers written and video content to help you get started. If you need some extra help, our customer success team are standing by ready to help by email, chat, or call.
I'm a UK seller. Is Veeqo available from today for me too?
Yes, Veeqo is available today in the UK for free. Sellers can connect their own carrier rates and start shipping.
Get started in minutes
You're just three simple steps from cutting your shipping costs and managing all your ecommerce in one place.
1

Create your account

It's quick, easy, and always free to use, no matter how much you ship.

2

Connect a store

Check out how Veeqo works—it won't affect your current sales data.

3

Save on your very first shipment

Enjoy faster fulfillment and happier customers!
Start shipping
Want to talk to a human first?
Schedule a demo we'll help you decide if Veeqo is right for you. No pressure. We promise.
Book a call
"I didn't realize how efficient Veeqo would make our business. It has at least halved the time it takes to fulfill orders"
— Jason Guy Gay Pride Shop, Gay Pride Shop