Inventory Reporting Systems 101: The Complete Guide
Accurate inventory reporting is vital to growing an ecommerce business. The key to getting accurate reports is a good inventory reporting system. In this guide, we will discuss the value of inventory reporting, the different types of system and inventory reporting best practices.
What is an inventory reporting system?
An inventory reporting system is a method of generating reports related to inventory. This can be through spreadsheets, basic inventory reporting software, or more advanced e-commerce ERPs. Follow this guide for an understanding of what metrics are important to focus on and the best practices you should be implementing.
Businesses of every size must report on financials, output, and sales, along with other data associated with inventory. And, to grow an e-commerce business, it is vital to be able to make data-driven decisions based on accurate data. This is where an inventory reporting system comes in!
Benefits of using an inventory reporting system
The value of inventory reporting is mainly the insight it gives retailers into their business and provides an understanding of their overall product flow. Having a good inventory reporting system is essential for e-commerce businesses as it provides them with greater control and visibility over their inventory. Allowing them to make better decisions and ultimately save time and money.
Generating and analyzing reports at the end of each week, month, quarter, half, and year can be key to success moving forward. Reports should also be run after significant events like Black Friday/ Cyber Monday and the holiday season. Your sales trends are important but so is the period over period growth. Imagine holiday 2019 – holiday 2021 (as 2020 was an anomaly being within the period of covid and increase of online shoppers). 
You can learn how you can use inventory reports to make better forecasting decisions from our CEO in the video below. This was taken from our 'Are You Battle Ready For Black Friday 2021?' page here.
Keep less inventory on hand 
Data-driven forecasting will provide you with having just the amount of stock you need at any given time. This prevents you from having an excess of stock sitting there and costing you money. Money, which instead could be used for marketing or product development to grow the business faster.
Increased accuracy 
Ensure you know the lifecycle of every single product, where it's been, and the actions team members have performed. The benefits of better accuracy are:
Customers get what they ordered every time.

Warehouse team not wasting time looking for stock that is not there and having to resolve.

More accurate reports and accounts.
Reduced stock-outs
Stock-outs are a problem that causes inventory to be exhausted. This can be one of the most frustrating experiences for online shoppers. Stockouts don't just create disappointment, it may also cause that customer to move to a competitor. You could potentially lose future sales due to having caused a bad reputation. 
Inventory forecasting uses data to reduce stock-out situations. The report shows you what is in stock and items that are going to run low meaning you can plan in advance. This means that you can deliver a consistent experience to your customers by fulfilling orders when they are placed. 
Faster re-ordering 
Saving your supplier details and associating them with the relevant products will make it easier and quicker to re-order proucts. That way, when a product runs low you know when to connect to suppliers and how much it will cost. Purchases are automatically sent by email to suppliers – saving you time. Another benefit of purchasing through a system is that it's recorded for everyone in your team to see what has been ordered and when it's coming, through staying hidden in the sent folder of someone's email inbox.
All of these benefits allow you to spend more time growing your business. Faster and more accurate inventory forecasting allows you to no longer have to submerge yourself into spreadsheets to get substandard forecasts. Veeqo provides accurate forecasts in seconds – giving you greater accuracy over your recording and saving you time.
Do you need an inventory reporting system?
Have you started noticing some discrepancies in your current inventory reports? Are any of the questions below being asked repeatedly? If so, then it's time to invest in a better inventory reporting system.
Accuracy – Are you seeing overselling or overstock?

Flexibility – Are 'stock takes' too time consuming? Do you need more time to work on the running of the business rather than taking time out of the business to complete simple tasks?

Growing inventory costs – Struggling to handle the ins and outs of your inventory? Are the costs starting to cause you problems?

Errors on manual systems – Have you noticed inaccuracies from human error?
Do not fear, these are manageable with the right tools. A good inventory forecasting system prevents customers from seeing 'out-of-stock' on items they want to buy which is something that can stop them from returning. Let's put a stop to that and ensure your business runs smoothly with a reporting system. Follow on for the different types of systems you can put in place.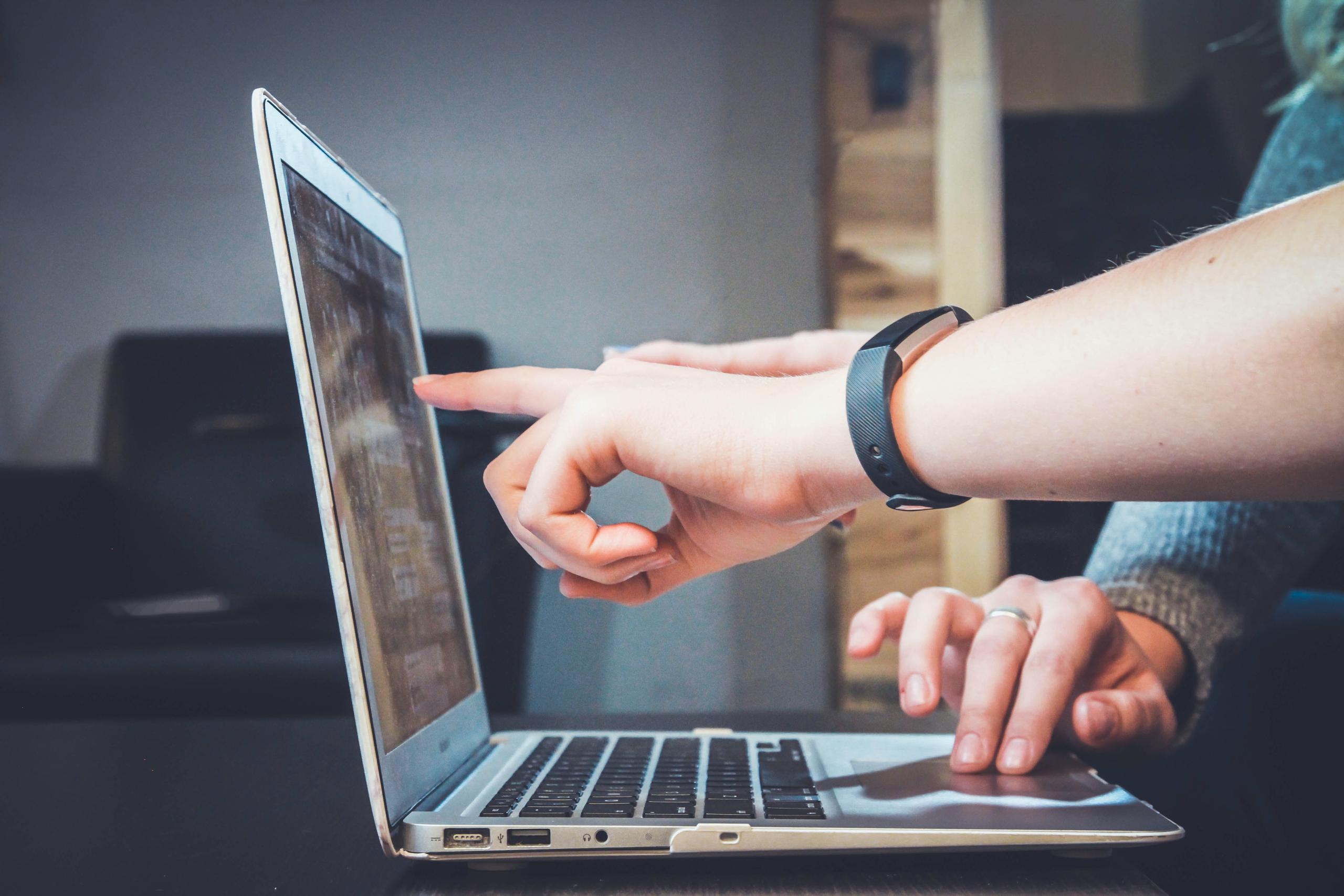 Types of inventory reporting systems: 
Here are the different types of possible reporting systems for businesses like yours. Outweigh the pros and cons of each to ensure you choose the right system for you.
Spreadsheets

Pros – Good for simple needs, also relatively easy and cheap to use.

Cons – If a cell is incorrect the whole system breaks down. This is also a very basic method and reporting is minimal – meaning time is still needed taking away from the day-to-day running of the business. 

Human error can also be a huge issue whilst using spreadsheets. While a small error may seem insignificant, when you're using data to inform business decisions, it could be the difference between failing and having a successful sales period.

Basic inventory management software

Pros – Can help with reducing stock-outs and overstocks meaning less costs relating to stock issues and overall happier customers.

Cons – Often difficult to match to your specific needs causing you to have to use separate systems to ensure needs are met. Using different systems can be costly, taking away from your bottom line.

ERP: Enterprise resource planning systems

Pros – single solution to cover all aspects required instead of numerous different connections that connect with each other making it easier to view reports.

Cons – Expensive to implement and also with ongoing costs for maintenance and upgrades, requires time and manpower to get set up which is something most ecommerce retailers do not possess. 
There are many pros to using a system rather than having to complete reports manually. Live stock figures across all sales channels and rolling stock takes are just a few benefits of using Veeqo's inventory reporting system – those picked up by a Veeqo customer as being some of the major changes she noticed since starting with Veeqo. Read Indigo Herbs' customer story here.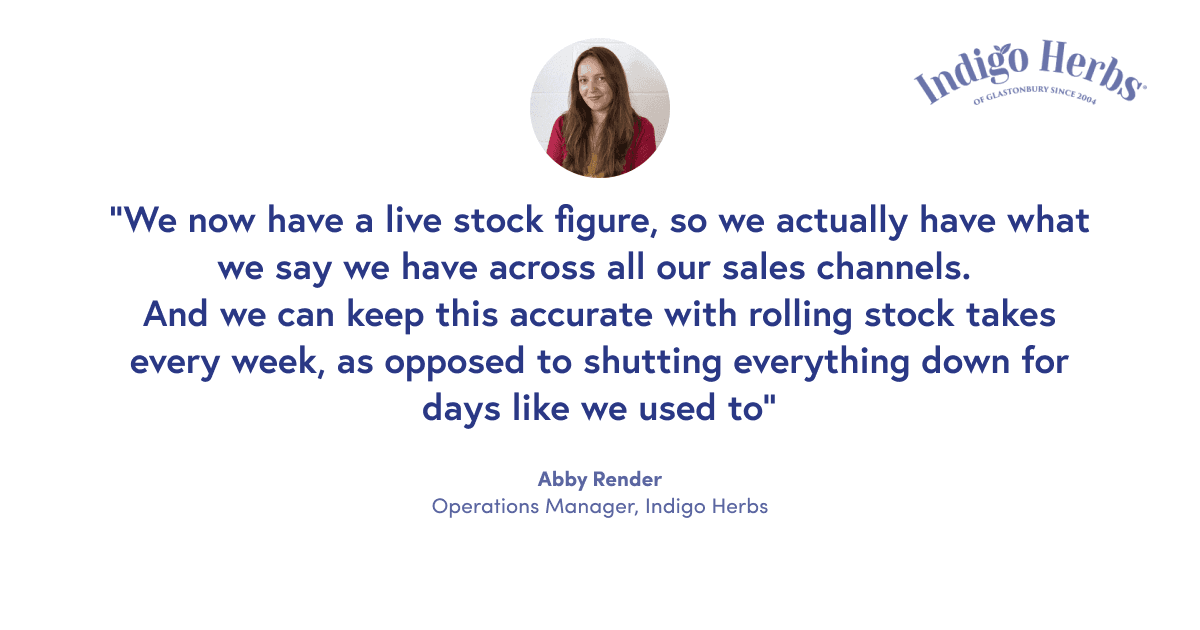 The three key inventory reports you need:
As a business, you must know what financial reporting you need to complete to ensure smooth sailing in your company and to keep up to date. Here is our at-a-glance guide to the 3 main metrics used for inventory reporting.
Purchasing & Sales orders
Purchasing reports are used to determine what transactions occurred within the selected date range. This report lists all the items that were purchased during any promotions held along with any non-sale purchases to show the differences in sales periods. This provides insight into whether a promotion on certain products helps your sales, giving you the knowledge for future reference.
Sales orders are a list of all open sales showing quantity ordered, quantity shipped, and quantity remaining to be shipped. This is an overview of all sales at that current point in time. 
Veeqo provides you with options to manipulate dates to show all products and their sales revenue at any given time. With the ability to add in different tabs on the form like profit, total, and many more it gives an extensive look at the turnover. Being able to click on specific products or have the total purchases in one platform really can help businesses with large amounts of products/promotions.
Production
Production data contains detailed information about a company's production and data surrounding previous productivity. This informs what's been produced or what has not been produced including the reasons why providing the option to compare. 
Inventory stock
This is a summary of a retailer's existing stock. This includes details like how much stock you have, which products are your big sellers, performance per category and overall inventory execution.
All of the above aids the analysis of inventory reports, meaning you can understand what has happened during a certain sales period. The general objective is to improve overall inventory efficiency.
Make more informed decisions with Veeqo using our inventory performance, historical stock, and financial information. These reports can be filtered, grouped and categorized with ease meaning the hard work is done for you! Want to find out what Veeqo has to offer? Read below for more details.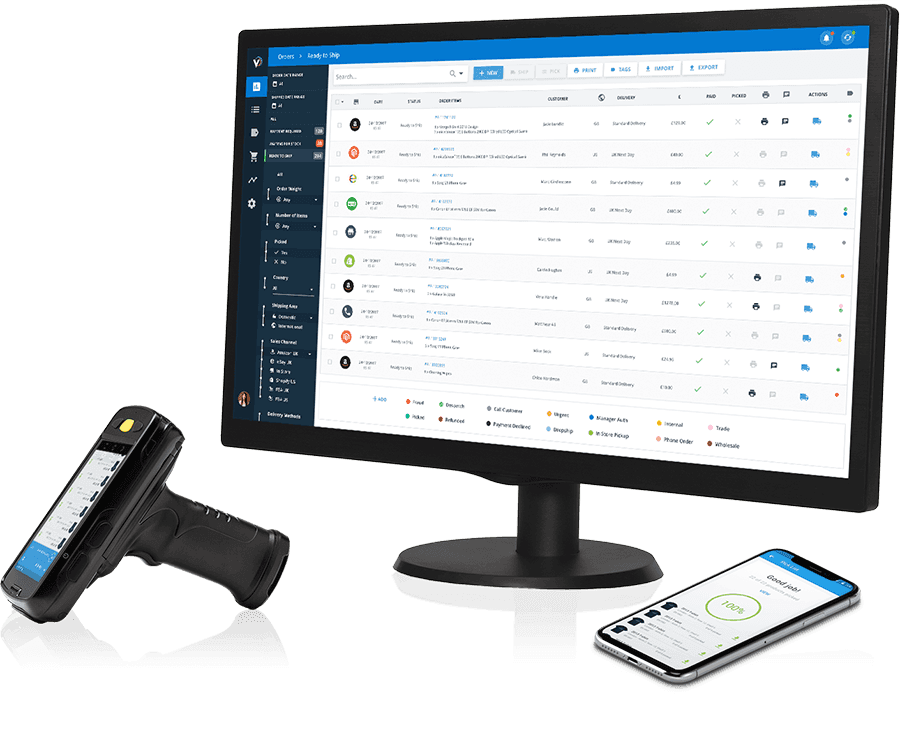 Inventory Reporting With Veeqo: Best Practices
Veeqo provides the ability to automatically forecast what stock you should purchase based on your previous sales history and will reorder automatically from your suppliers.

The reporting system allows you to present all inventory, whether that be low stock / out of stock / bundles and any products you have in stock at any given time, indicating where they are within the sale process to provide a full overview of inventory. 

To give you an accurate picture of your inventory requirements Veeqo takes into account lead times, delivery lead times, outstanding purchase orders, backorders, and any stock transfers in progress. Meaning you will get alerts that give you sufficient time to order supplies and keep your customers happy as their favourite products are in stock. 

Veeqo uses data from previous sales periods, such as Black Friday, to figure out how much stock you are likely to need on the shelf in the future. You can then easily adjust the forecast to factor in any uplift in sales for the next period.

You can manage your whole purchase order process in Veeqo. Giving you the ability to create purchase orders with one click and track the status throughout, whilst Veeqo sends the invoice to the relevant supplier.
The Veeqo system is a simple yet effective way to complete all the inventory tasks most businesses have to stop operations for. You can continue making sales whilst the system automatically provides you with all the information you need at the tip of your fingers. Take a look at a preview of the system below:
Are you interested in having your inventory reporting handled for you? Book a demo with Veeqo to experience the ease of an inventory reporting system & reap the benefits!