Shipping: A Complete Guide for Retailers
The world of shipping can be a complex and confusing one. Take each step in this guide and you will be a pro in no time!
Shipping can be one of the most important aspects of an order for your customers. Out of 1000 reviews that we analyzed to find the best way to get 5* reviews, the second most common reason for 5* reviews is fast delivery (listed in two out of five reviews). Make sure you get it right!
We will be going through every aspect of e-commerce shipping, including solutions and strategies to help you fulfill orders and exceed customer expectations. You will need to spend some time planning the right shipping process for your business. This includes designing your packaging, choosing the courier(s) and picking your pricing.
Parcel Preparation
Choosing your packaging and materials is important in representing your brand. Every damaged parcel or badly packaged orders can be perceived by customers as a business that does not care for their customers. Make sure this does not affect you by following these steps.
Weight
Weight is a huge factor in the cost of shipping. It could even benefit you to send 2 separate parcels in order to access cost-effective lightweight delivery options so always keep an eye on the weight. This will also be a huge factor in deciding on which shipping carrier and service would be best for you to use. Keep reading for more details...
Insurance
If the value of the order is more than $100 you may need to add insurance for an additional fee. You can purchase additional insurance, usually provided by the carriers or from a third-party insurer.
If you are wondering if you should offer insurance, perhaps a huge factor would be the value of items being bought. If the products are of higher value and it gets 'lost in transit' - you then need to arrange a replacement and re-ship to the customer at cost. This therefore means that you are out of pocket and also have a worried customer. Some couriers offer insurance included in the fee so be sure to check first!
Packaging
Protect the goods! Newspaper, packing peanuts, bubble wrap – there are many options when it comes to protecting fragile goods. Consider whether your products could potentially be damaged in transit and package accordingly.
If you want to go the extra mile for a perfect unboxing experience, you could produce/purchase branded packaging. This has become increasingly popular lately. Packaging inserts and presentation can be an effective way to set yourself apart from your competitors.
Have you looked into sustainable packaging? Is this in line with your brand ethics and very importantly is this something your audience would consider a factor in purchase decisions? Make sure you do the research before making final decisions.
Tracking
Increasingly customers are expecting to be able to track their packages. In turn, you can use the tracking aspect to build trust and maintain a competitive edge. This can help improve cart conversion as it instils confidence in the buyer. Creating transparency between the customer and yourself can increase your sales. Live parcel tracking is available with our software - check out the shipping page for more details.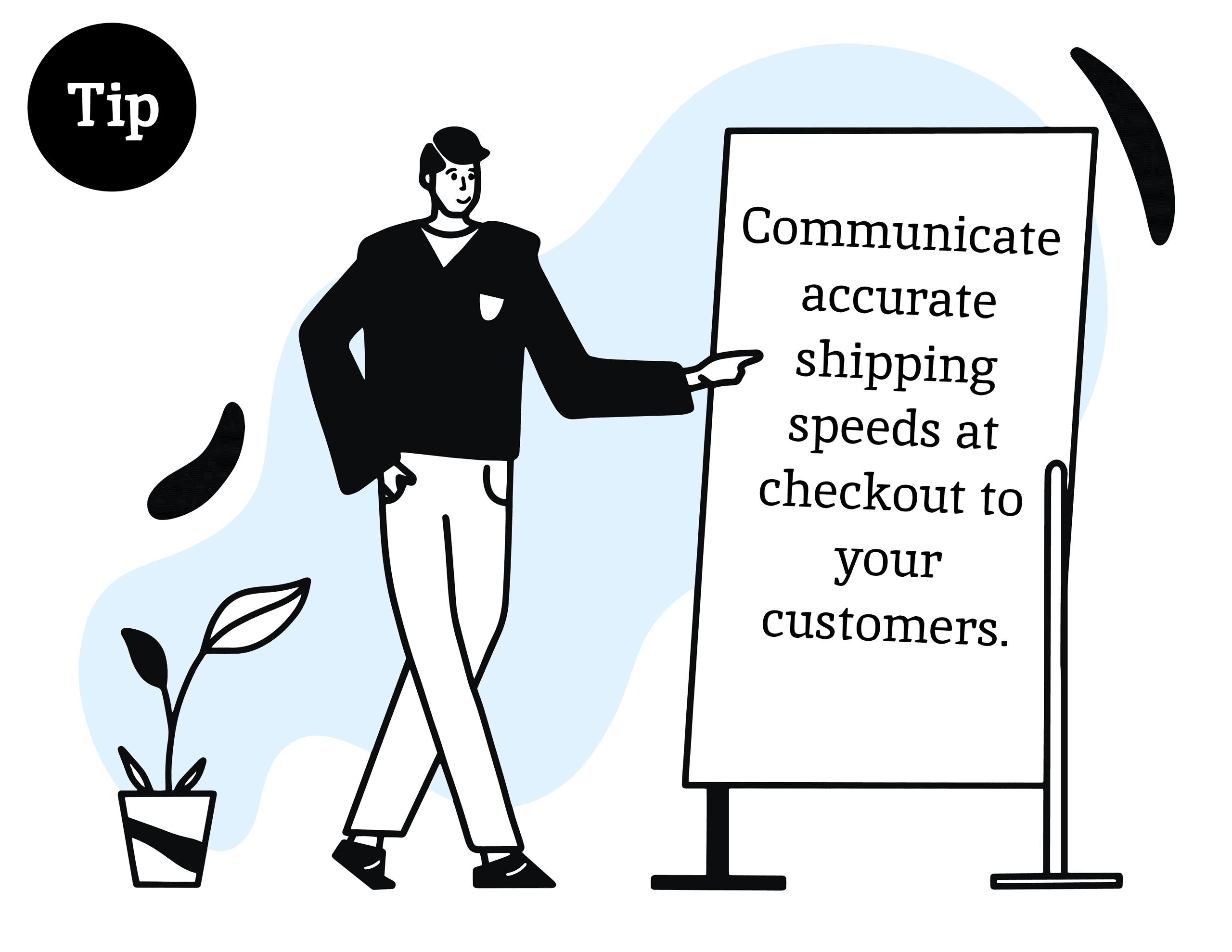 Labelling packages
New ecommerce entrepreneurs may start off by writing the addresses on the package by hand. This can be a great way to start as it is not costly. However, it tends to be time consuming, tedious, and not scalable as your business grows so consider other options. Veeqo offers the option to print 500+ shipping labels in one go. The bulk print label option provides a huge advantage.
Process
Choosing the right shipping method for your business can be hard, so we thought we would give you small tips on what you need to know before you choose.
All shipping couriers base shipping rates on a variety of factors including:
Package Size

Package Weight

Departing Country

Destination Country

Tracking

Insurance
The best shipping process is one that fits the needs of your company and customers. Find out more details on the process of shipping here.
What carrier(s) should you ship with?
Customer want to know who will be delivering their parcel and what branded delivery van to watch out their window for. You put a lot of effort into making sure your customers have a great experience, shipping is no different. Check out all of our shipping integrations, to see which applies the best to you.
Here is a link to a couple of 'how to guides' to help you ship with each courier: Royal Mail: https://www.royalmail.com/business/international/guide Fedex: http://www.fedex.com/ukservices/shippingguide.html DHL: https://mydhl.express.dhl/gb/en/help-and-support/shipping-advice/packing-with-care.html USPS: https://www.usps.com/ship/ UPS: https://www.ups.com/media/en/prepare_shipment_guide_en.pdf
International Shipping
If you are considering shipping internationally, customs, duties and taxes are all something you will need to research as each carrier will provide details for you.
Customs declaration forms are available at your local post office. These forms tell the customs officers at the arrival country what is in the parcel, the cost, and whether it is a gift or merchandize. However, it is best to check with your country's postal service to find out exactly which forms you'll need to attach to your parcels.
Same-day / next-day or express shipping options
We've all heard of Amazon-style shipping, Veeqo provides the option to do just that! For the urgent occasions when you need your items to be shipped on the same day or next day, express options are something to consider however they will of course incur higher costs. Is a higher cost a price to pay for happy customers? Make sure you check if these are options your customers would prefer.
Delivery options
Domestic or international? How long will it take for your customers to get their orders? Are you able to offer same-day, next-day or express delivery options? It is known that with connecting with a company like Veeqo you can find the best shipping rates. Imagine the savings! Oh wait... See example rates from Veeqo here.
Shipping rates
Are you offering shipping for free, a flat rate, or a variable fee? Or even a mixture of them all? 63% of consumers said they would abandon cart if shipping costs were too high. So make sure you know your audience and pick the best option for you and your customers.
Free shipping:
On average orders are 30% higher in value than those without free shipping offered.

Perhaps this is something worth considering!

Potentially setting a threshold for free shipping can be a saving grace for small businesses. This is also something we even see large enterprises consider. 48 percent of people will add items to a cart to qualify for free shipping. As an example, say your bestselling jeans are $30 - if you set the free shipping threshold to $40 as it is likely that the customers will add other items to meet that cost.

You could even create an offer that has free shipping for any orders that include a certain product. For example, if a customer adds a soap onto their shampoo order, they'll qualify for free shipping. This can of course help you raise awareness of new products, increase basket spend and cover the shipping cost (as it is not free for you remember only the customer). If you need to remove old stock to clear space for new stock this is definitely an option to consider!

Have you thought about offering free shipping to those frequent customers. Perhaps every 5th order has free shipping? This could drive traffic back to your online store!
Flat rate shipping:
Flat rate shipping is based on a set charge regardless of the order value or weight. Saves time: no need to weigh and/or measure the parcel. This also means you can add numerous items into the same package to lower costs your end.

However, this method could mean that if a customer purchases more items or heavier products you could be stuck paying for the difference in cost between your fixed rate and the couriers shipping rate for that package size.
Variable rate shipping:
Variable fee shipping could be based on location, live rates from couriers or order total. However, this could require your website to have a real-time calculator to ensure customers can calculate the total either before or at checkout. This can of course mean hiring a developer to create this calculator which could be costly.

The positive effect of this method is that it means there is no bill remaining as it is paid in total every order by the customer.
Click & Collect Stores:
This has become increasingly popular in recent years. Consumers are becoming more aware of the environment and their impact, make sure you take note of that during your customer research.

Offering local delivery / collection methods can be a cost effective option for both you and your customers.

This could mean potentially connecting with a delivery service that provides this option.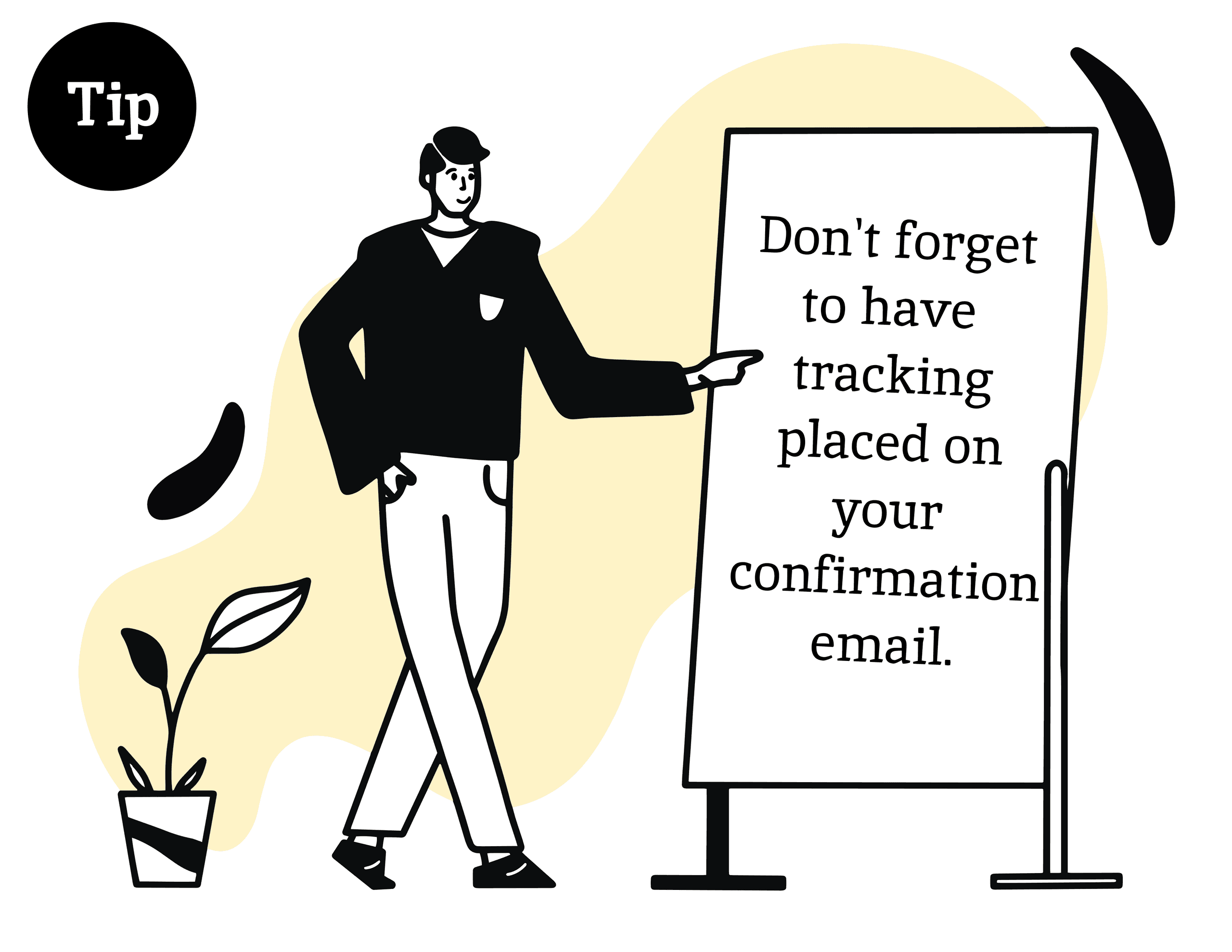 Mark up the costs
Make sure you monitor the overall costs. Don't forget to check your profit margins to ensure all costs are covered in the overall order cost. Here is a quick example of how quickly these shipping costs can add up.
Product cost = $5 Packaging = $0.50 Shipping cost = $3 Insurance = $1.50 Potential credit card fee's = $1 Customs/Duties for international parcels = $5 Profit margin = 50%
Total cost to international customer = $24 Total cost to domestic customer = $16.50
These are of course examples, the costs may be much less however these are all aspects to consider when looking at cost of products and shipping costs.
Shipping is a fundamental part of your ecommerce business and making sure it is right for you and your customers is the key. Now you are ready to ship your parcels, good luck!
Related Pages:
https://www.veeqo.com/blog/our-guide-on-how-to-master-free-shipping https://www.veeqo.com/shipping-software/small-business-shipping https://www.veeqo.com/blog/what-ecommerce-retailers-need-to-know-about-amazon-shipping https://www.veeqo.com/blog/product-packaging-ideas https://www.veeqo.com/shipping-software/how-to-create-a-shipping-label https://www.veeqo.com/blog/the-beginners-guide-to-shipping