Ecommerce Growth
4 Product Packaging Ideas to Make Your Retail Brand Stand Out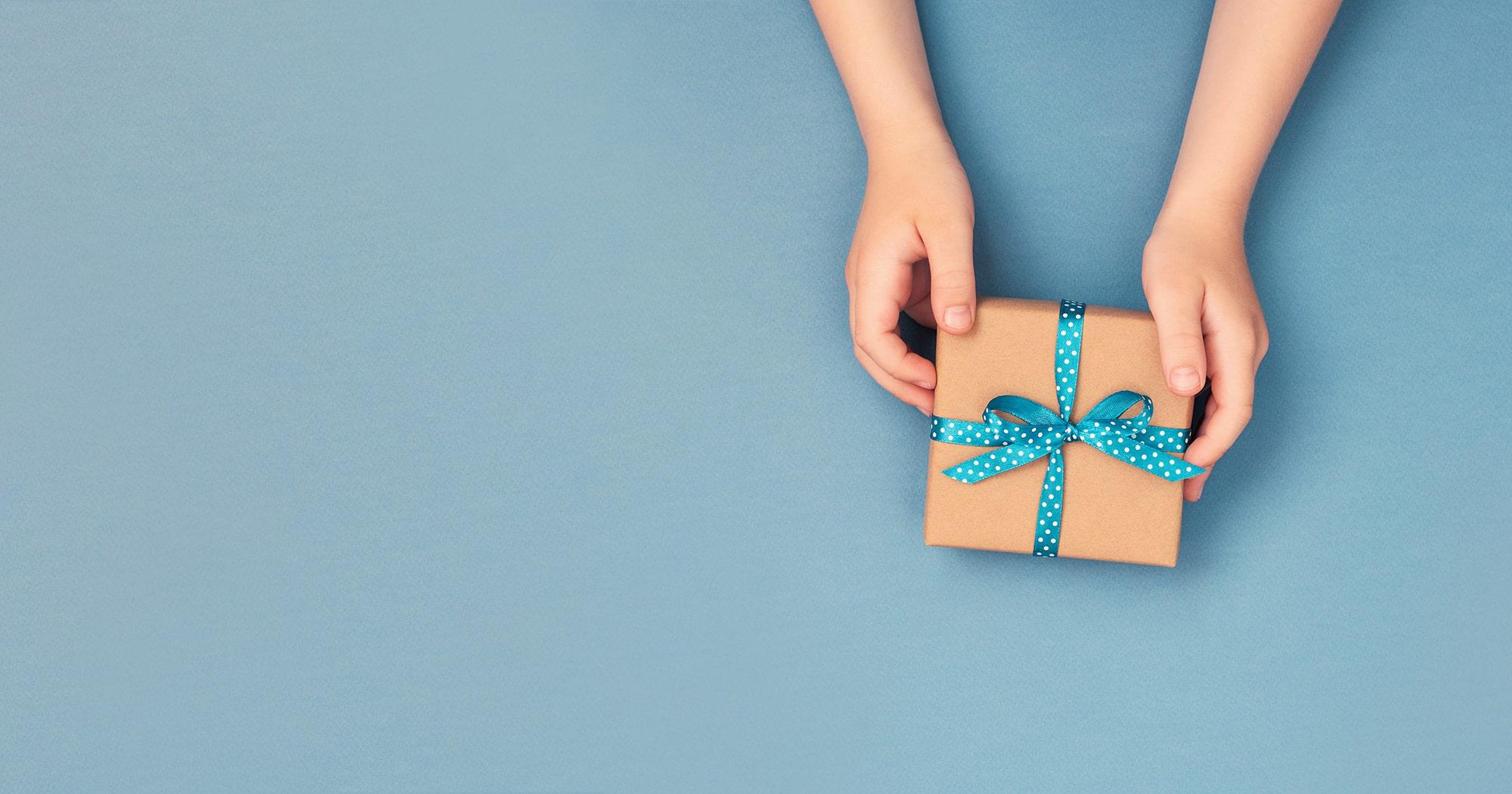 First impressions last - and you only get one. In retail and ecommerce, your product packaging is going to contribute a lot to that.
Consider a Rolex. While the watch is clearly the most essential part of the purchase, the way that you're presented with it is important too.
Ask yourself which of the following would 'feel' better:
Getting your Rolex in a plain white, unlabelled, flimsy cardboard box with bubble wrap.

Getting your Rolex in a custom-made rigid box with hot stamping and a design tailored to that product's theme.
It's a no brainer.
And product packaging plays the same role in your brand - even if you're not selling Rolexes. It adds value to your product, it creates a consistent branding experience, boosts customer loyalty and it simply makes your brand look better.
And, believe it or not, it can complement your brand's sustainability values. In fact, sustainable packaging can be a selling point of the product itself.
In this article, you'll see the finer points about product packaging for retail stores, and how you can use this forgotten medium to make your brand stand out.
Why packaging makes a difference
As you just read, quality packaging supplies make a difference because they make a strong first impression.
A product next to its elegant, tailor-made packaging (whether on a shelf, or arriving in the mail) creates that true sense of value:
Quality retail packaging can also make your product stand out amongst the competition on the shelves.
Sure, one way is to use bright, flashy colors - but that doesn't always work if your brand's design system doesn't allow it. A brand that uses muted, subtle tones won't benefit from a highlighter-pink splash of color.
However, using colors to highlight a unique feature of your product is one way to differentiate yourself and help customer retention.
Take a look at Raven Coffee below for a great example:
Not only is their coffee packaging stunning, but the subtle use of color for each different blend adds that 'bright' splash of color while staying in character.
Quality retail packaging tells your buyer that they won't just be buying a product; they'll be buying an experience built around that product.
Idea #1: Create an "unboxing" experience
Staying on the topic of experiences around a product, the unboxing experience is an element that more and more retail and ecommerce brands are starting to leverage.
In fact, unboxing videos are some of the most popular videos on YouTube. (It's estimated that influencer Unbox Therapy earns over $4.4 million per year.)
At first, it sounds odd - people recording themselves opening a box.
But that's where the power of it lies.
Remember when you were a kid at Christmas time? The sheer excitement and anticipation that was bursting out of you as you were about to open your gifts.
Well now, as an adult, that anticipation and excitement is still there - the only difference is that we have some idea of what we're going to get.
And the unboxing video, be it for ecommerce or retail brands, helps capture that excitement of experiencing something new for the first time.
So with unboxing videos playing such a critical role in brand awareness and marketing, it's easy to see why throwing your product in a plain box with a sticker and some bubble wrap may be somewhat detrimental.
How to create that unboxing experience
So, what goes into an excellent unboxing experience?
Good packaging design, first and foremost. Product boxes that echo your brand's color, shapes and general branding are crucial:
Color printed inside the box also shows that you've paid attention to detail - in fact, a little message on the internal bottom of your box is a great way to stay on brand if you're using humor:
A quality unboxing experience also reminds your customer about your product's unique selling points. This reassures your buyer that they made the right decision in buying your product.
Idea #2: Go eco-friendly & sustainable
Single-use plastics wreak absolute havoc on our waterways, oceans, and the environment in general. But single-use plastic is also, unfortunately, the go-to solution for many brands as they try to keep costs down and profits high.
However:
Studies show that nearly 75% of consumers are willing to pay more for recyclable packaging. This means your brand can not only do good by implementing environmentally-friendly packaging, but you'll also appeal to a broader (and trending larger) audience of eco-conscious consumers:
But what exactly is sustainable packaging?
Unfortunately, terms like 'sustainability', 'eco-friendly' and 'green' are terms that are so easy to greenwash.
For example:
Plant-based plastics are a great alternative to petroleum-based plastics. But not if those plants are from crops that used to be pristine Amazon rainforest.
The best way to avoid this is to do your research. Take the time and make your own assessments of industry-wide certifications like FSC paper pulp and 'eco-friendly' stamps.
Also, take into account transparency.
Clothing brand Patagonia have nailed transparency, in the sense that they're open and honest about the materials used in their products. They use eco-friendly materials when possible, but they also use petroleum-based products:
When a product has the latter ingredient, Patagonia goes out of its way to make sure that the customer knows they're buying something that has a non-renewable material in it.
Such openness and transparency is empowerment, and this, arguably, is a great way to appeal to the eco-conscious consumer too.
Idea #3: Align design with your store
If your product lives on shelves, there are a few best practises to follow, as well as a few hard rules that your packaging design should abide by.
Warnings like small parts, choking hazards, and other precautionary warnings should be the first thing addressed when designing retail packaging. Barcodes, ingredient lists and nutritional information are also required by law for many food products.
It's worth checking with your local authorities to be sure that your packaging has all necessary warnings on it.
Next, consider the environments of the stores where your products are stocked and ask yourself the following:
Will I have a dedicated display area?

Where will my competitors be?

Where in the store will my product(s) be located? Near the door?

Will my product be on a shelf or rack next to rival brands?
The answers to all these questions will shape your retail packaging design slightly.
If you're selling in your own store, the world is your oyster.
Take a look at the image below to see how packaging ties in with a retail store fit-out:
Dutch brand Slopes and Town use the natural texture of their kraft product boxes to compliment the rustic woody textures of their store.
What's more, these colors, tones and textures are replicated on the product itself.
Another great example is the German Menswear brand, Monokel:
Their custom-tailored menswear is muted, understated and subtle, as is the fit-out of their retail store.
The plain white product boxes with a thick, solid brand name printed front and center do an outstanding job at tying together the product, the branding, the physical store and the business itself.
This is a superb example of the role that packaging can play for a boutique retail store.
Idea #4: Nail your ecommerce packaging
After the recent COVID-19 epidemic, many stores that operated solely on a retail basis are now venturing into the world of ecommerce.
On paper, doing so is easy. But in reality, setting up an ecommerce store with an already existing range of products and unique SKUs and inventory management processes can be time-consuming, frustrating and costly.
However, once that hurdle is passed, you'll be pleased to know that there's not all that much difference between retail and ecommerce packaging.
In fact:
Ecommerce packaging can help add another element to the unboxing experience, as mentioned earlier. Imagine how exciting it is receiving something like this in the mail, as opposed to just a plain brown box and bubble wrap:
One can argue that for the ecommerce business model, quality packaging becomes even more vital as it's the first physical touchpoint between your product and your customer.
Interestingly, ecommerce packaging doesn't always equate to 'box'.
Take, for example, Origin X.
This British activewear brand sells both in their retail store and have recently ventured into the world of ecommerce. As their products are soft, durable clothing, there's no need for corrugated cardboard boxes. Instead, they use custom mailing bags:
As the brand's core value is sustainability, their product is made from organic materials that are completely recyclable. That same mentality has been echoed over into their packaging, as these mailing bags are entirely biodegradable.
These same bags are also used in-store as carrier bags - a single, eco-friendly product that has multiple uses!
Innovative retail packaging examples
You've seen the role that retail packaging plays for a brand. Now let's take a look at some businesses that are leveraging the power of packaging for their retail business.
1) Oase
Oase is a company that sells hair supplements, and they use premium retail packaging incredibly well:
Minimalism works well because it's simple. The soft pink canvas creates a large, empty space on a shelf, while the thick black words make an impactful statement.
Upon opening the packaging, you can see that the color theme is carried on internally and the supplements themselves also fit the color palette.
2) Brahmaki
Brahmaki is a clothing brand, selling both in-store and online:
Their natural browns, oranges and blues are complemented by the natural kraft cardboard tones of their carrier bags and retail packaging. A visually stunning brand, Brahmaki carry their quality design onto their retail packaging.
3) Koksbryggeriet
Koksbryggeriet is a Swedish brand that sells DIY kombucha kits:
The multiple glass bottles that are needed for fermentation are heavy - so that itself defines the type of material required for their packaging.
The kombucha itself also has a striking color - a color that the brand uses to its advantage, by making it part of its palette.
Cartoon-esque drawings of the kit's contents are front and center, and the sides of the box are used as instructions and to further sell the product when it's sitting on retail store shelves.
4) Alex Ko
In the final example here, we take a look at the Polish fashion brand, Alex Ko:
This slow fashion brand prides itself on simplicity. Single-color and elegantly cut garments are the defining features of the brand, and these elements are carried onto the brand's retail packaging.
A white sleeved mailer box makes the perfect canvas for the minimalist sleeve with the brand's name and a slight splash of color.
As you can see, retail packaging takes on a wide range of forms, and for the creative mind, it can be a truly enjoyable medium to work on.
Designing your own retail packaging
Thanks to 'the internet of things', ecommerce and technological entrepreneurship, the printing industry is slowly being revolutionized. The result is that smaller brands that previously would have never had access to low-quantity custom packaging, now do.
Furthermore, technology has made it possible for such brands to design their ideal packaging supplies online without the need of a professional designer:
Simply pick the type of packaging product you need (a box, bag, tissue paper etc.), select the size, and start designing.
If you know you want to design your own box, but are struggling for a starting point, Packhelp's design showcase has a handful of pre-made patterns available, as well as a dedicated online box designer:
To truly get value for money out of your retail packaging, consider working with an independent packaging engineering consultant.
These specialists design packaging specifically for your product. The overall goal is one of using as little material and taking up as little space as possible.
This means that you not only get a perfectly tailored packaging solution, but you're getting as much value as possible from it, too.
Final thoughts
A quality box presents your product to the world. It brings your product, your branding together, wraps it up in a neat little package and says "this is everything about your purchase, here for you in one place".
Your packaging is the stage that your product sits upon as your buyer visually and physically consumes and experiences your product for the first time.
With retail stores being hit by lower foot traffic thanks to the COVID epidemic, it's crucial that buyers you do get into your store see your product, pick it up, and buy it. Retail packaging plays a crucial role in this process. I you enjoyed this post, you may also want to check out our 'Experts Guide to Black Friday' article and our article on ERPs for Ecommerce.