Amazon Seller
7 Amazon Seller Tips You Can Learn From A $20 Million Business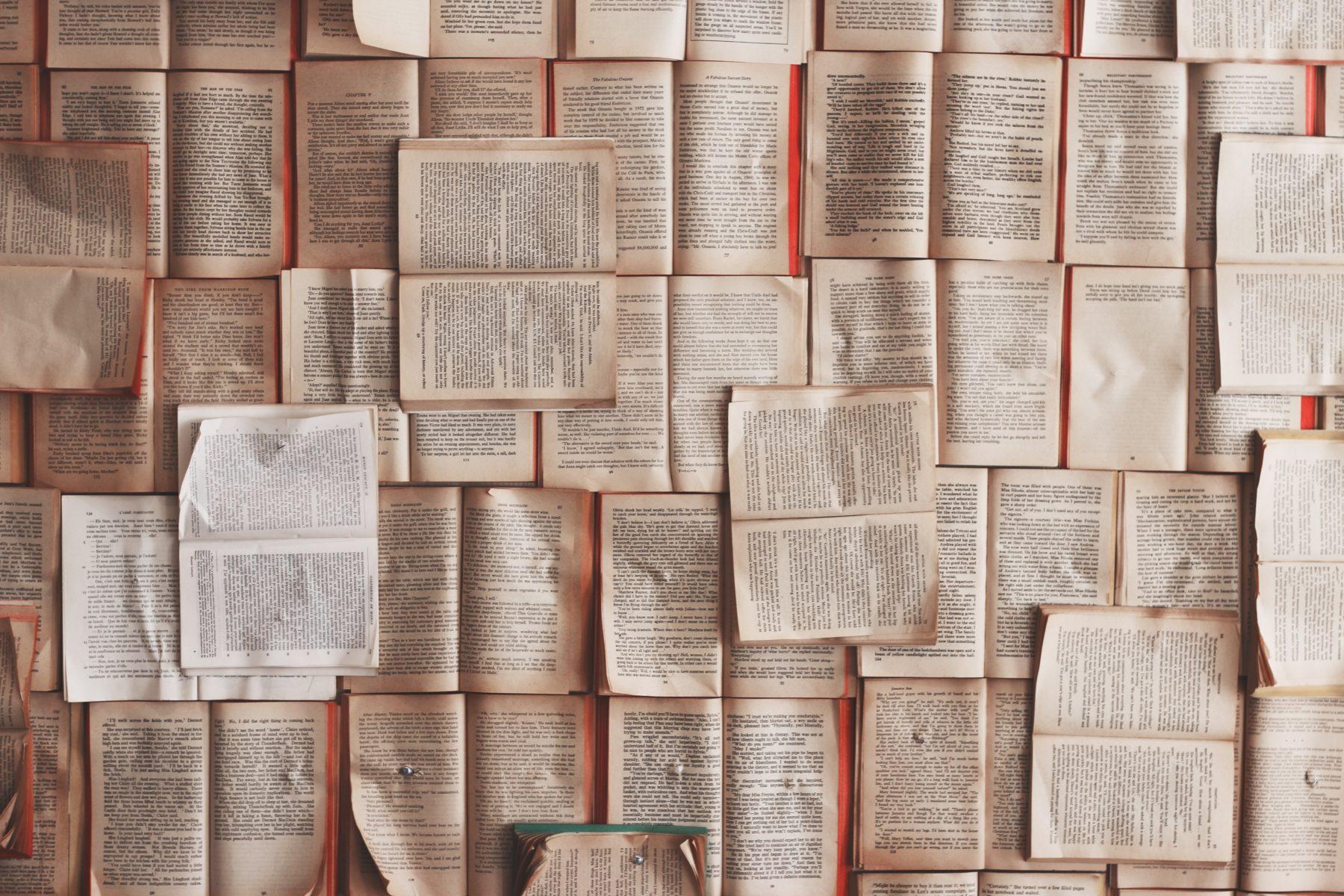 The highest earners don't climb to the top of the Amazon mountain with sheer luck. Those top Amazon sellers have a vision, and take plenty of time to prepare before each deliberate step was taken to get there. You wouldn't scale Mt. Everest without the necessary knowledge, skills, and tools. And you shouldn't dive into a business without them either. These are the top tips you can learn from $20 million Amazon seller Michael Ward about his business success.
Who is Michael Ward and what's his online sales background?
Michael Ward wasn't always a millionaire. He actually started selling online in 1998, with eBay. In 2011, he started his first merchant fulfilled Amazon venture. At that point, he didn't even know what FBA (Fulfilment by Amazon) was. Now, he is the founder and owner of Best Costume and Toy Deals, the home of several best selling products on Amazon.
Michael focuses on hot and trending products where the demand is high. In 2015, he was earning $11.3 million annually and was on pace to earn $20 million in 2016, selling about 3,000 different products from January through September and somewhere around 6,000 during the fourth quarter of the year. This is his advice for successfully selling on Amazon.
#1 - Start with merchant fulfilled listings to learn the Amazon sales process.
Though FBA is definitely the way to go, you won't truly understand Amazon's sales and fulfilment process if you don't start with merchant fulfilled listings. Michael Ward warns that you don't want to be blindsided by the way everything works when you dive in over your head. Start with merchant fulfilled listings, then move on to FBA when you're ready.
When Michael first went to FBA, he didn't know what to expect, so he only sent 10-15% of his products in. In the first year after adding this to his strategy, he went from approximately $400,000 annually to $1000,000 in sales. Making the shift to FBA can substantially increase your earnings, but you first have to understand the standard processes by fulfilling orders yourself.
#2 - Nichefy your offering, but be willing to add products with a high likelihood of profitability.
Yes, it's important to have a niche so that you can find your market and target advertising toward the right people. But, Michael isn't afraid to step outside the lines. Though his main offerings are toys and costumes, 90% of the products he adds during the holidays being Halloween or Christmas-related, he'll sometimes pick up something else when he visits trade shows.
For example, Ward was at a trade show where a man asked him to step into his booth showcasing laptop cases.
At first glance, he wasn't interested in them, since they were outside his normal scope of products. But, he gave it a chance, stepped into the booth, used his Amazon app to scan the product and realised these were highly profitable, and bought them.
#3 - Maintain outstanding rapport with your manufacturers.
Many Amazon merchants are likely to sell out of products throughout the busiest times of the year, such as Prime Day or Black Friday. At this point, the lack of sales can't even be measured. In addition to monitoring what's hot, Michael tells his manufacturers that he wants more. Maybe you've tried this, and maybe you've heard the words, "there is no more." Ward doesn't give up there.
Because Michael has excellent rapport with his manufacturers, he is able to respond to the terrible news that manufacturers are out of a product by saying, "Great! Let's make more." And this works out to his advantage. After asking for more of an item, being willing to pay for the cost of the inventory and air shipping to his warehouse, he's able to keep his most popular products in stock at all times. By keeping solid relationships with your manufacturers, you will be able to make adjustments that wouldn't otherwise be possible.
#4 - Leverage your own warehouse rather than Amazon's.
Though Amazon offers warehouse and fulfilment services, utilising them can give you a loss of control over your inventory. It's important to make sure all of your inventory is what it's supposed to be. Michael and his team look at everything that comes into their warehouse to make sure the products and tags are correct before it goes out for fulfilment. So, if you're at a scale to do so, use your own warehouse centre to maintain control over the quality of your products and services.
This is what a reliable warehouse looks like.
In the beginning, you may not be able to build your own warehouse, yet you still want to choose a reliable storage facility. Here are the qualities of a great product warehouse.
Committed to product understanding and quality
Adequate space for merchandise
Equipment compatible with your product
Quality scales and package preparation
Ample, productive warehouse staff
Compatible with your shipping and transportation management software
Monitored product and shipping metrics
Certified, clean, and safe
#5 - Keep your profit margins flexible.
Throughout the year, not including warehouse fees, products on Best Costume and Toy Deals generally hold about a 20% profit margin. Later, though, during the fourth quarter, when sales are higher, they jump to a 40% profit margin. At this time of year, people are likely to pay more for what they're looking for. You don't have to keep your margin the same throughout the year.
As supply and demand increase, so can your profits. You only have to monitor, pay attention to trends, and keep your margins flexible in order to improve your likelihood of success.
#6 - Build your own website to compliment your Amazon store.
Though Michael does not explicitly state that having your own website is a critical element of Amazon success, the proof is in the pudding. Best Costumes and Toy Deals' website provides a powerful channel for online marketing and sales, especially during the later months of the year.
Combined with the right tools, you should consider building a branded online store in addition to your Amazon seller account. It will open up more doors for potential revenue streams.
Not sure where to start? Check out our review of the 5 best ecommerce platforms.
Which tools do you need to give your store competitive sales power?
The ease with which you can skyrocket your business using modern tools, there's no reason not to create your own website.
Ecommerce Platforms - Many ecommerce platforms, like Shopify for example, now offer seamless integration with Amazon.
Order Management and Warehouse Software - Ideally, you're looking for a software that combines your inventory, order and warehouse management, as well as shipping, in a single application. Needless to say it should integrate with Amazon (and other marketplaces you might have) and your online store of choice.
Design Tools - Free design tools like Canva and DesignWizard make it so easy to create stunning images that no design skills are required.
Social Media Management - Buffer and HootSuite automate social media marketing to take hours away from the time you would otherwise spend.
Online Advertising - Google AdWords and Facebook Ads are two channels (of many) that you can use to reach millions with your ecommerce ads.
#7 - Keep your product offerings timely throughout the year.
One of Michael's primary product offerings is Halloween costumes, which don't sell until around the beginning of October. So, rather than pay for storage and listing, he doesn't keep these products in stock until the right time. Some other high-ticket items aren't going to sell throughout the year, either.
Ward uses the example of a Barbie Dream House. Most of the time, people aren't interested in an extravagant toy like this, but when Christmas rolls around, that changes. 80% of Michael's sales happen during the fourth quarter of the year; as a matter of fact, he broke $200,000 in sales on his highest selling day during this quarter. So, keep stock that is likely to sell when people are likely to buy it.
How can you maintain timely product offerings over time?
The first thing you need to do, to know what sells, is monitor your inventory. If you're on Amazon, this is easy since you can generate reports from your seller dashboard. But, if you're also selling your products on a website, you should leverage an order and inventory management software.
A good piece of software will offer you extensive reporting capabilities. Keep an eye on the products that sell the most throughout the year and times that they don't sell. You'll quickly spot trends and you'll know which products to push, or pull when it doesn't pay to host them any longer.
Conclusion
If you want to be successful with your Amazon seller venture, the best people to learn from are the experts. At $20 million per year, Michael Ward is one of the best. Take these lessons and apply them to your business to start seeing major growth.
Share your Amazon seller secrets with us in the comments below.