How to start selling
The Advantages of Using Advanced Shipping Notices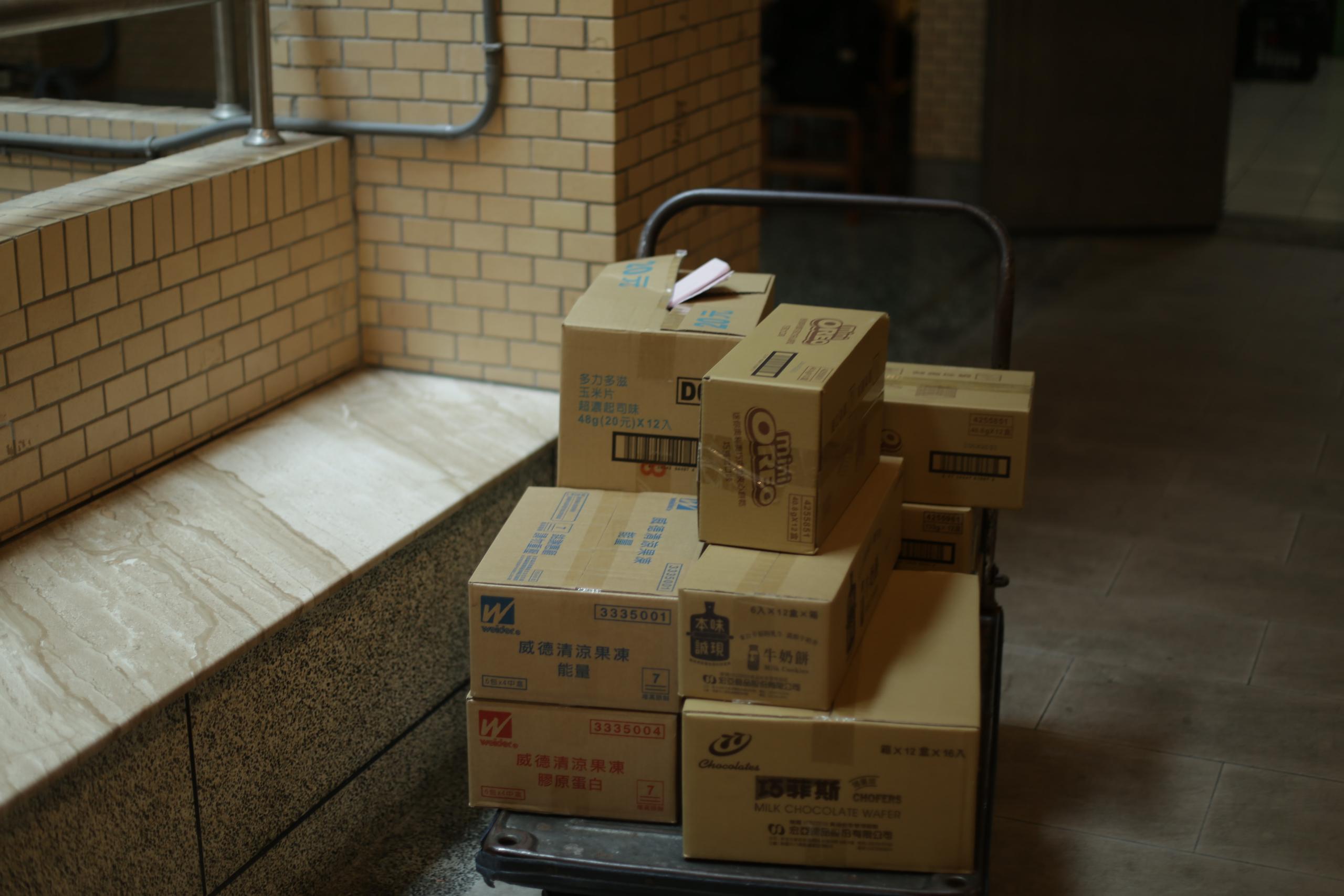 Advanced Shipping Notices, or ASNs for short, are used by all types of businesses because they increase inventory accuracy, reduce shipping errors, and improve customer service.
When you first start out in your business, it's common to assume that shipping is the most straightforward task. After all, the really complex parts – manufacturing, marketing, and selling – are over, and now you just need to get the goods to your customer. 
But shipping is where so many things can go wrong, including incorrectly picked and packed orders, damaged items, and misdirected or lost packages. Fragile items need to be labelled correctly, perishable items need to be refrigerated, and addresses must be clearly marked and entered into the system.
Delays and incorrect shipping information can wreak havoc on your B2B clients' inventory systems, causing them massive headaches (and guaranteeing they won't want to work with you again). That's why ASNs are so crucial and why we've written this article so you can learn more about the advantages they can offer.
What is an Advanced Shipping Notice (ASN)?
An ASN is a shipping notice that tells the recipient when to expect their package, along with other important information about the delivery.
The sender may email or text the ASN information, and they can also include it on their packing slip. You might hear an ASN referred to as a manifest, outboard shipping notice, or EDI 856, but they all mean the same things.
ASNs are a logistical tool that provides all parties with essential data about the shipment. At a glance, you (or your customer) can find out all kinds of information about your upcoming orders.
It keeps you up to date about the location of your shipment, as well as what it contains, when it will arrive, and if it includes all of the items you ordered.
When do you use ASN's?
Advanced Shipping Notices are especially vital when it comes to international shipping. They keep all parties informed about the movements of the shipments as it moves along the global supply chain.
Without ASNs, global shipments would cause a lot more stress and even longer delays as packages and shipments navigate the complex international channels.
How do Advanced Shipping Notices Work?
Simply put, the shipper issues an ASN to the receiver to let them know their delivery is on its way. While your retail customers might not be familiar with the term 'advanced shipping notice,' they'll be familiar with shipment notification emails.
However, ASNs tend to include more detailed information than a typical statement of shipping, which tend only to give an alert of the date and time when the shipment left the warehouse.
ASNs also include the sender's location, the nature of the item, the number of items inside, and the weight of the entire package. Thus, the customer can check their ASN against the details of their order, catching any problems in advance.
ASNs usually arrive before the actual delivery arrives, allowing the recipient to plan their time effectively. This adds an extra touch of customer service for standard customers and provides your corporate clients with valuable information for order management. Everyone loves being kept up to date with their package's every movement!
What Does an Advanced Shipping Notice Include?
Every company's ASNs are slightly different. The information included on the ASN may vary depending on the industry, and the file type used will depend on the needs and preferences of the sender and recipient.
Some companies prefer to send their ASNs in a pdf format, while others prefer XML files (which is great for those who want to input the information directly into Excel).
However, there are a few pieces of information you can expect to find on a typical ASN.
Which order(s) have been shipped?
What items are in each order?
How many of each item?
When will the shipment arrive?
Does it include all of the items on the order?
What is the tracking number?
Will it come with barcodes? If so, what information is on the barcode?
What courier is transporting the shipment?
What are the courier's contact details?
Ten Benefits of an Advanced Shipping Notice
From the information above, you have probably started to think of a few different ways that Advanced Shipping Notices could benefit your business. Here are some of the most common benefits of ASNs:
1. They ensure everyone is kept in the loop on the order status
ASNs keep everyone on the same page when it comes to the location and status of an order.
They generate notifications every step of the way – its barcode is scanned when the shipping carrier is confirmed, when it leaves the warehouse or store, and when it arrives at a distribution centre.
It removes the guessing game about where your package is, and helps you prepare for your order's arrival.
2. They benefit your customers
This notice helps make sure there are no surprises on either side of the transaction and allows for sufficient planning, so they don't miss their delivery.
Even better, it allows customers to plan their errands, work schedule, and social life without waiting at home, hoping their package will arrive.
It helps corporate clients get ready to receive your stock and allows them to update their inventory with confidence and accuracy.
3. They help your customer service team
For the products and packages you're shipping to customers or B2B clients, ASNs assist with customer service.
Your software automatically sends an ASN to anyone who has purchased an item online, providing them with the date it was shipped as well as its expected delivery time.
4. They improve the point of receipt accuracy 
ASNs include all kinds of important information; including the Serial Shipping Container Codes (SSCC), batch and lot numbers, goods type, and quantity. This helps with better accuracy and prevents errors.
The receiver can match the information captured from a pallet SSCC to ASN data, and then catch any potential discrepancies. The system detects any difference between what was ordered and what was shipped, ensuring that substitutions are flagged.
By eliminating the need for manual verification, ASNs can prevent cross-checking errors and speed up the entire receiving process.
5. They confirm the final order
Unlike a simple shipping confirmation, ASNs act as the final order fulfilment confirmation. This allows buyers to manage their budgets and update their inventory systems in preparation for the shipment's arrival.
6. They pair well with barcodes
Suppliers can tag their boxes, pallets, cases, and crates with barcodes that are then scanned every step of the way.
Better yet, when the recipient receives the shipment, they can use the same barcodes to accept the delivery as it comes off the lorry.
If you don't have a barcode inventory system you can learn about how to implement one here.
7. They are especially helpful during the holiday shopping period
The busy holiday rush is a time of chaos in the retail world! People want to ensure their gifts are going to arrive before the holiday, and often expect accurate shipping information.
Similarly, retailers and distributors need to work even harder during this time of year to manage their inventory and predict when orders will arrive. ASNs help with both.
8. They can be customisable
Depending on your industry and your specific needs, you can customize the information you put on the ASNs you generate. Perhaps request that your suppliers include customized information on the ASNs they send you.
You can then do the same for your own customers. You can customize the data stored in the file and how it is transmitted, whether by portals, digital templates, or an automated system-to-system interface**.**
9. They provide inventory information earlier than a Bill of Lading 
Some people compare the ASN with the Bill of Lading (BOL). The BOL document accompanies cargo during the shipping process and records all of the information along the way.
While an ASN includes much of the same information, the BOL is often a physical record, while an ASN is digital.
In addition, BOLs get updated after each step in the shipping process, while the ASN updates in advance of the physical shipping.
10. They reduce the cost and time needed to receive goods 
In a busy warehouse, time is money. There isn't much room for error, and no time or staff to manually sort through goods deliveries. ASNs fit right into an automated inventory and receiving system, allowing for the simple scanning of pallet barcodes.
This increases the speed and lowers the costs significantly when compared to other methods!
We hope this article has helped you understand all of the benefits of ASNs. If you have any more questions about ecommerce shipping you may want to take a look at the related articles below or learn how Veeqo can help.