Shipping
Choosing the Right FedEx Box Size for Your Ecommerce Orders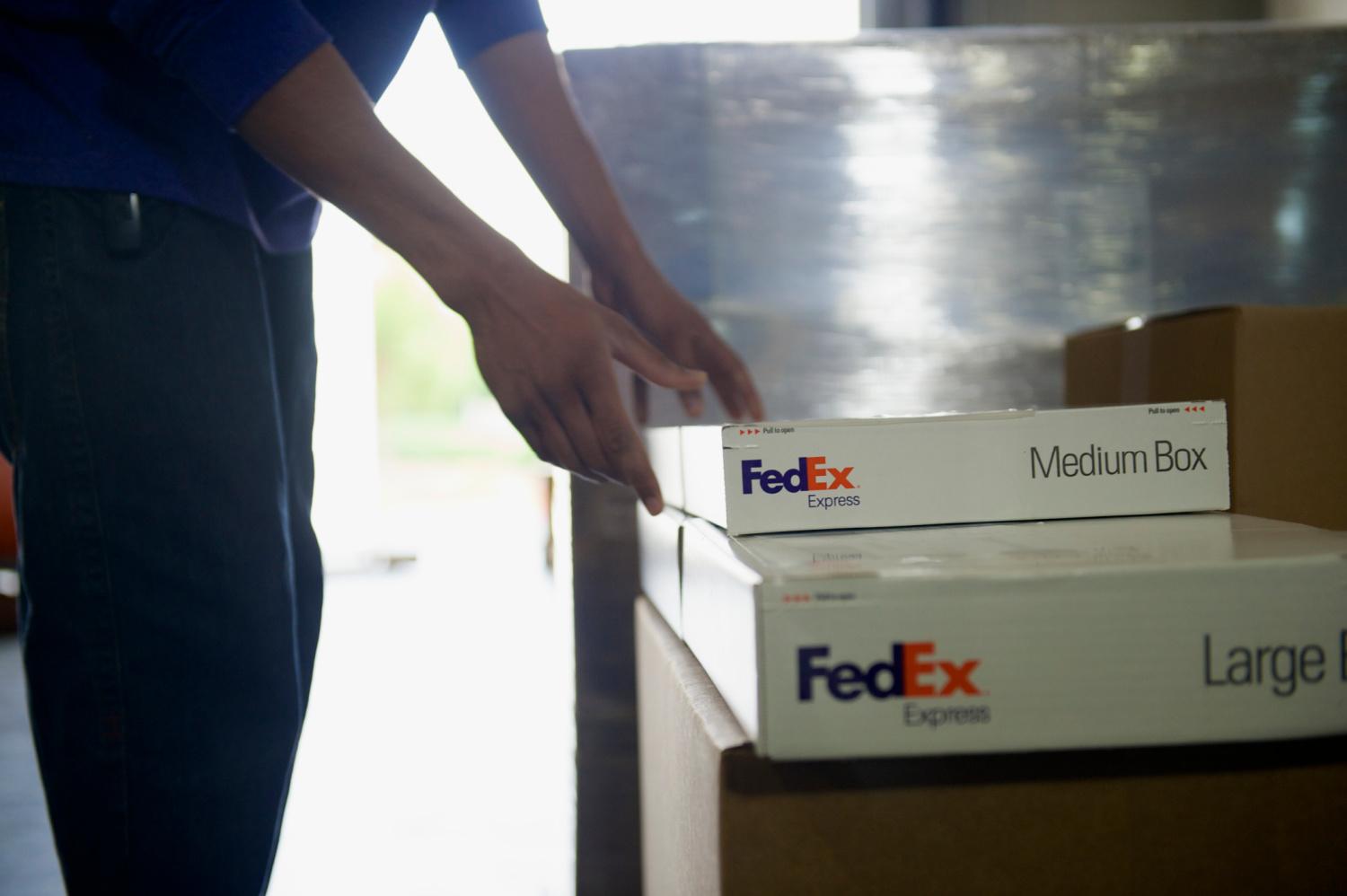 Deciding which FedEx box sizes to use for what products can be confusing because there are so many different box types, dimensions and use cases. You want to know how to package your products perfectly while minimizing costs and improve efficiencies.
Which is where this guide comes in.
Here, we outline the different types of FedEx box size available to you and what items would ideally fit inside each size. We also give you solid advice on how to pick the perfect box (and packaging) for your products.
If you use the right packaging sizes, you can reduce your packaging costs which is immensely valuable to your business. Packaging costs can add a lot of weight to your bottom line so saving money is a priority.
You want to know how to choose the right packaging for the right products so you put your business on the right track.
Table of Contents
How Many FedEx Box Sizes

Picking the Perfect Packaging for Your Products

How To Choose the Right FedEx Box for Your Shipping Needs

Get Discounted Rates with FedEx
Wait, There Are How Many Different FedEx Box Sizes?
There are 17 standard FedEx box sizes, 11 specialty FedEx box sizes, and a variety of custom box options available for you to choose from.
This is quite a selection, which is why it's worth knowing what dimensions are best suited to your unique products and services.
Understanding Standard FedEx Box Sizes
Ready? The list below breaks down all the different standard box sizes available at FedEx and gives you an example of what type of product is best suited for each size. All the sizing below is in inches.
8x8x8 FedEx Box: this is a relatively small and compact box that can take items like wine glasses or tumblers. It is optimized to allow for you to add in packing materials so you can protect delicate products.

12x3x17 FedEx Box: this is a flat box that is best suited to single items of clothing. You wouldn't use this for glassware or anything fragile as there's limited space for packing materials but you can get one or two well-sized clothing items inside.

12x12x18 FedEx Box: a perfect size for transporting small to medium items such as a single stand coffee machine or a kettle.

13x9x11 FedEx Box: bowls, salad bowls, dishes and plates are a good bet for this particular box size as you have room to add in protective packing materials but you're not wasting space.

16x16x16 FedEx Box: if your business sells household items such as lamps or décor or strangely shaped items, then these boxes give you enough room to slot them in safely and securely while ensuring they have enough packing materials to remain protected.

14x14x14 FedEx Box: a slightly larger version of the 13x8 box, this one is a good fit for crockery that needs a bit more room.

20x20x20 FedEx Box: here you have space for large electronics or items that need a lot of space such as speakers or pot plant holders.

23x17x12 FedEx Box: skateboards and other unwieldy items that are longer than they are wide will fit nicely in this box size.

12x9x6 FedEx Box: use this box to post things like photo frames, stationery, prints and pillows.

11x11x11 FedEx Box: a perfect fit for vases, pots and household décor.

17x17x7 FedEx Box: you can use this to transport delicate and expensive electronics such as PC chassis, videogame consoles and laptops.

20x20x12 FedEx Box: this box can handle even more volume for crockery and cutlery so would be suited to someone sending an entire crockery set rather than single items.

22x22x22 FedEx Box: you can use this box to transport large kitchen appliances such as a electronic stand mixer or airfryer.

24x24x24 FedEx Box: use this box size to transport large electronic items such as a pressure cooker or a large coffee machine or espresso maker. It gives you space to add in plenty of protective packaging and is double-walled to handle heavy duty products.

28x28x28 FedEx Box: you can use this box to transport sporting equipment or other items that are heavy and unusually shaped as it is also a double-walled heavy duty box with plenty of space.

24x24x18 FedEx Box: another heavy duty, double-walled box, this one can handle your office electronics such as a printer or any other items that are just as fragile and heavy.

18x12x11 FedEx Box: want to transport computer monitors, PCs and other sensitive and weighty items, then this is the box for you. It is also one of the heavy duty, double-walled boxes so it can handle the weight.
Understanding Specialty FedEx Box Sizes
Not all items are created equal which is why you can find packaging to fit almost everything from golf bags to bikes to guitars and everything in-between.
While the boxes below have been specifically designed for these items, there is no reason why you can't transport something of a similar shape and size using the same box. All the sizes below are in inches.
Golf Bag Box 15x15x48: the name says it all, this is designed to transport golf bags, or any other items that share these dimensions.

Golf Club Tube 50x9x9: you can use this to transport individual golf clubs or similar items.

Bike Box 54x8x28: big, solid and with plenty of room, this is ideal for transporting bikes or items that have a similar dimension.

Guitar Box 20x8x50: designed to handle delicate musical instruments that include guitars, violins and more.

Two-Piece Telescoping Box 10x6x57 to 108: want long and adjustable? This is the perfect solution.

Flat Panel TV Box: this comes in a variety of different sizes that include:

Small 38x8x26: for TVs and monitors

Medium 46x8x30: for TVs and monitors up to 31 inches

Large 56x8x36: for TVs and monitors up to 46 inches

Framed Art Box with Airfloat System: this is designed to provide superb protection for different sized art prints.

Small Electronics Box for small electronic items

Laptop Box with Kit 21x16x5: this is designed for flat items such as laptops.

Tablet Box for tablets
Understanding Custom FedEx Box Options
Now, if none of these box sizes fit your needs because you happen to post sofas or shelves or custom-made goods, then you can get customized boxes that are designed to fit your unique needs. These are created directly by FedEx to suit your sizing.
Another option offered by FedEx is to brand the boxes you purchase from them.
If you are running a campaign or launching a product or perhaps want to create awareness around your business, these can be a fun way to build brand traction.
Picking the Perfect Packaging for Your Products
You also need to consider how you're going to pack your items. Are they immensely fragile? Are they unwieldy and likely to bump around inside the box? 
You will need to choose packaging materials such as packing peanuts, bubble wrap, newspaper or cushioning that will ensure the items will arrive safely on the other side.
Veeqo has an in-depth guide to shipping that covers everything from packaging types to insurance and everything else in-between that's well worth reading if you'd like even more advice on how to manage your packaging.
How To Choose the Right FedEx Box for Your Shipping Needs
Now that you've got a general idea as to the different types of FedEx box available to you, it's time to look at how you can find the perfect type for your business and products.
First off, be flexible. You may not find the absolutely perfect fit for your items but you can ensure they are snug inside the boxes with the right packing materials. And you can save costs on using handy items such as newspapers instead of purchasing expensive packing materials.
Ensure the boxy is heavy duty enough to handle your heavier items. Choose the FedEx boxes that are designed with double-walls and that they describe as heavy duty to be absolutely sure your heavier items will arrive safely. There are few things as frustrating as a torn box arriving at a customer's front door.
Save time with your FedEx postage and packing using a trusted partner like Veeqo to find the perfect box size and the lowest shipping rates so you can deliver your packages on time, in the right-sized box and within your budget.
Shipping with FedEx and Veeqo
Veeqo has an established relationship with FedEx - we can help you save money on your shipping with FedEx right from the start.
We offer low FedEx shipping rates straight-out-of-the-box for Amazon, eBay, Etsy and Shopify orders with no monthly fee, negotiations or volume expectations.
The Veeqo and FedEx integration also helps you automatically find the lowest shipping rate based on the available size and weight of your package.
You can select different box sizes directly from within the Veeqo system and you can immediately see how much it will cost and what delivery dates you can expect.
Working with FedEx, we help you automate, manage and package your products with the right packaging and at a speed that suits your customer service delivery promises.
Get discounted rates with FedEx
Veeqo not only helps you to nab discount pricing and automate essential shipping and packaging processes, it also provides you with a solid inventory control solution designed to help you streamline your operations.
There are different types of shipping software available on the market today - you can read more about how they work and why shipping software is so important to your business.
After all, you need the right software and the right integrations to ensure you can save money on your shipping costs. They can escalate quickly so you want a solution that gives you clear cost savings from the outset.
Veeqo is a reliable partner as we provide you with discounted shipping rates across leading suppliers such as FedEx, automated shipping labels, and so much more. Plus, it's all for free.
Sign-up today and try us out, or book a demo with one of our ecommerce experts to see if Veeqo is right for your business.