Ecommerce
Why Every Ecommerce Business Should Have Insurance
Written by Jana Gentry Smith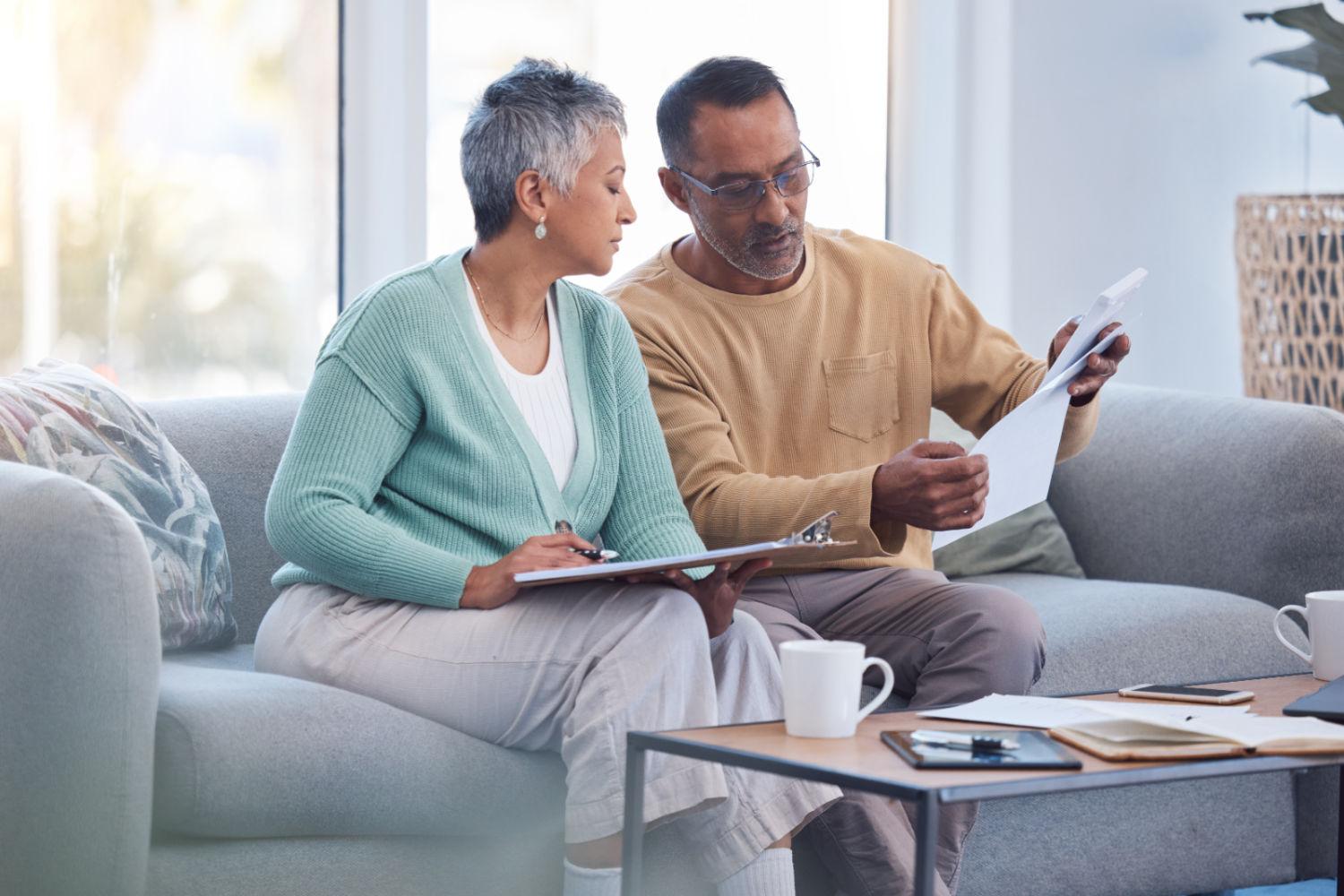 Ever heard of Murphy's Law? It's the principle that if it is possible for something to go wrong, it will go wrong. 
And don't we all have those days where it feels like we can't win? It's just one thing after another.
That's what insurance is for—so you can be sure your business is financially safe no matter the surprises the day brings. Every small business needs business insurance, but this is especially true for ecommerce businesses. 
Understanding what insurance you need, however, can be more confusing. 
Let's break down why you need ecommerce business insurance, as well as what kind of insurance you may need.
Why do I need ecommerce business insurance?
When used correctly, business insurance is just a product you buy to support your business.
Just as you purchase insurance to protect your automobile, your health, and your home—your business is an asset that should be protected. What you need depends on your business—which you already know and understand.
It may also be the defining difference between something proving a disaster or merely unfortunate. One of the biggest reasons you need ecommerce business insurance is because it helps you minimize your risks.
For instance, inventory likely won't fall under the protection of homeowner's or renter's insurance—but is covered by business insurance.
Additionally, business insurance protects:
Your customers and employees if they are injured or harmed by a product

Your business (and customers') data against cyberattacks or data breaches

Your business against broken or stolen inventory (either in-transit or in storage), as well as inventory problems resulting from supply chain issues
Business insurance limits your liabilities. In many instances, it also protects you against greater losses. Many major retailers and fulfillment centers also contractually require it.
What insurance do I need for ecommerce business?
Your options for business insurance for your ecommerce business depend on your business and the contractual obligations you have with retailers or fulfillment centers.
For ecommerce businesses, there are seven types of business insurance you'll want to consider. Let's look at what each covers, as well as the average monthly cost of each:
General liability covers claims involving bodily injury, property damage, or copyright infringement. Forbes recently reported that small business owners pay $30 per month, on average, for general liability insurance. Though costs can vary extensively depending on your business and related factors.

Product liability covers claims related to products you design, manufacture, or supply. On average, you can expect to pay around $50 per month.

Business (or commercial) property insurance covers your inventory and business assets, including theft, loss, and damage or destruction. Forbes reported these costs average $63 per year—or roughly $5 per month.

Workers compensation insurance covers people who are injured or become ill on the job and provides them with wages and medical benefits. Workers comp is required in most states if you have employees, but laws vary widely. Forbes Advisor states that workers comp insurance averages $70 per month.

Transit (or inland marine) insurance covers the transportation of material, products, and equipment as well as storage at outside facilities. According to Forbes Advisor, on average, transit insurance costs $14 per month.

Cybersecurity insurance covers data breach liabilities involving sensitive customer information and costs. According to Insureon, cyber liability insurance costs, on average, $145 per month.

Business interruption insurance covers losses (including lost revenues, taxes, payroll, and more) when businesses are closed due to disasters or other temporary closures covered by the policy. Because policies can vary significantly, so do average costs—between $40 and $130 per month, according to Insureon.
How much does insurance for ecommerce businesses cost?
If you tally up the averages above, an ecommerce business owner might expect to pay between $349 and $439 a month in business insurance—which adds up to between $4,000 and $5,000 a year.
If you're a large business, that extra cost is worth it for the peace of mind it brings. But for small businesses, that's a significant expense.
Fortunately, there are ways you can save. Purchasing a Business Owners Policy (BOP) allows you to bundle general liability, commercial property, and business interruption coverages in one policy, which is usually cheaper.
Other ways to lower your business insurance costs include:
Bundle multiple policies from the same provider. Often insurance providers offer discounts when bundling.

Pay premiums annually rather than monthly. Many providers offer discounts for doing so.

Avoid risks that could lead to a claim. Claim history is often a factor in determining your insurance rates.

Shop around and compare quotes from multiple insurance providers.

If you think the likelihood of a claim is low enough and can afford the out-of-pocket costs you would pay to file a claim, consider raising your deductible.
How to buy ecommerce business insurance
What business insurance you need will also partially determine how you buy it. Consider the following questions:
What are my risks as an ecommerce business?

What are my contractual insurance obligations to retailers and fulfillment centers?

How much am I comfortable paying out-of-pocket? (This can help you determine your deductibles.)
Hot tip: Not having the right insurance can lead to revoked selling privileges on some platforms. Check out our 7 Ways to Avoid Selling Privilege Suspension on Amazon.
Your particular business will have different risks than other ecommerce businesses. Newer sellers may not need business interruption insurance if they do not yet have much cash flow, for instance.
Similarly, if you only ship individual orders, transit insurance may not be something you need yet.
Keep in mind that contractual obligations may play a role when choosing insurance.
While it may seem daunting to hunt for insurance, he's a breakdown from broad objective to actionable task:
Choose the right types of insurance for your business. 

Don't be afraid to shop around. 

Start by getting quotes.
Get quotes
Ask around. Other ecommerce business owners likely have recommendations. If they have similar businesses, they may also have similar insurance needs.
Next, contact potential providers to get personalized quotes for your business.
Work with an insurance broker
If you choose to work with an insurance broker, be aware that there are some places where brokers may add broker fees which are additional charges on top of the products they sell. These must be disclosed in writing, so be sure to read the fine print.
Ideally, you want to work with someone who specializes in business insurance. Someone who truly understands your business, your products, and the scope of coverage you need will be better able to help you than, for example, the person who handles your auto insurance.
Consider using an online marketplace
Additionally, consider using an online marketplace instead of a broker if you already have a good sense of what you need. It may be a bit more work on your end, but may also be faster and cost less because it may better allow you to compare rates.
One key advantage of online marketplaces is they offer quotes from many different providers, making it easier to compare policies to find the best fit for you and the coverage needs of your business.
Two good online marketplaces are CoverWallet and Simply Business; both allow you to compare a number of policy options to find what might be best for you.
Go direct to the insurance provider
Additionally, if you have an insurance provider in mind and know exactly what coverage you need, you can contact them directly for a policy quote.
When comparing policies and quotes, consider the following:
Policy coverage

Limits of liability

Payment terms

Customer service

Premiums and deductibles

Provider ratings and reviews
Your goal should be to find an insurance policy that fits your coverage needs from a reputable carrier at a reasonable price.
Finally, when you find the policies that are right for you and your business, buy and review them annually.
Not only will paying annually save you money, but it also gives you a regular touchpoint for reviewing your coverage and seeing if a particular policy is still the best fit.
It's also a good idea to periodically refamiliarize yourself with each policy's claim process.
Finding the best ecommerce insurance for your online store
Buying insurance is often one of those things ecommerce business owners dread, but it doesn't need to be.
It can actually be a great way to review your business model and especially your risk management, regardless of the stage your business is in.
There are always going to be some risks in running a business, but getting policy quotes may help you identify places where your risks are greater; insurance adjusters will often explain why they're quoting you the rate they are, and reviewing those factors can be a good framework through which to examine your business.
Finding the right coverage can also give you peace of mind. You can only control so many things, and knowing you're covered when things go wrong can reduce stress.
The next step after getting ecommerce business insurance
And when you do have the right coverage? The next step is streamlining your inventory management, warehouse management and shipping processes.
Veeqo can help with that.
And if you've just paid out a large sum of money on insurance, Veeqo can then save you money as our shipping software is completely free with no monthly fee and unlimited shipments, and also offers sellers discounted shipping rates.
Once you have the right insurance policies, take the next step in savings by getting discounted rates on every single shipment with Veeqo. Click here to create a free account and start saving today.