Industry Trends
5 Ecommerce SEO Trends Set to Dominate 2019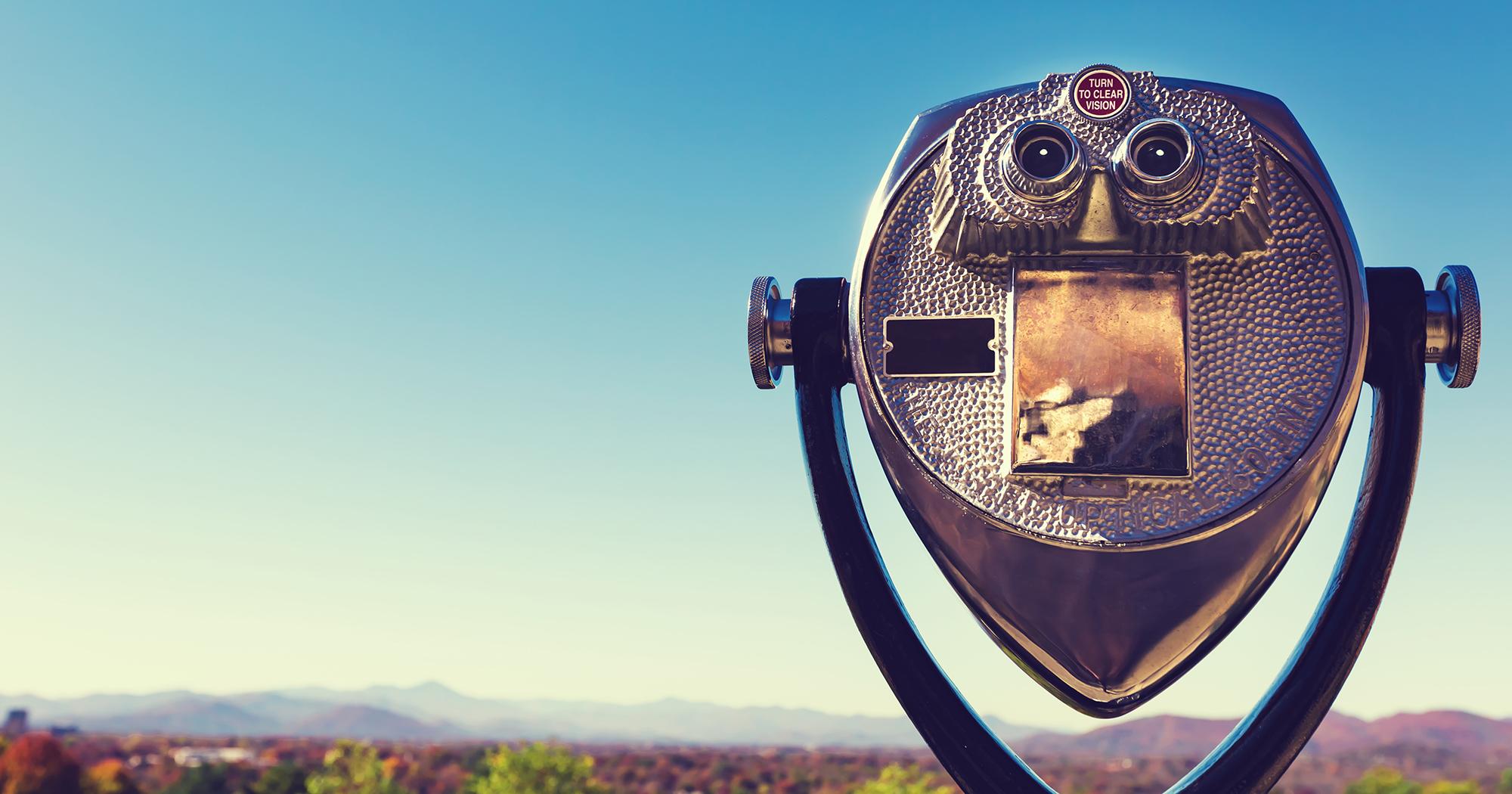 SEO certainly has its fair share of skeptics claiming the practice is quickly dying - but this is far from reality. And the statistics back it up. BrightEdge's 2017 Channel Performance Report found that:
51% of all website traffic comes from organic search.
Over 40% of revenue is captured from organic traffic.
Meaning the SEO techniques of the past may be stalling in effectiveness for some, but the potential rewards remain the same. You just need to utilise the latest tools and tactics in order to take advantage. So in this post, we take a look at the five ecommerce SEO trends set to make the biggest impact in 2019.
SEE ALSO: 18 Experts Reveal the Ecommerce Trends Set to Fuel Serious Sales Growth in 2020
Mobile-first focus
---
2018 has seen the adoption of quality mobile sites continue to grow, with Accelerated Mobile Pages (AMP) a big player in this. AMP provides a straightforward way to create web pages that are compelling, smooth and - crucially for SEO - super fast. Speed is a key component in not only keeping a user on your site, but also proving to Google that your site is of a high quality. And we all know this leads to better rankings. It also has a direct impact on conversion rate, something that can often be painfully low on mobile anyway.  Some of the early adopters of AMP have seen great benefits - with outdoor retailer Campmor claiming it resulted in a 28% increase in order value. Just take a look at the difference: AMP pages of old contained very little in the ways of branding or additional features. But the key message from Google now is that your AMP pages should model your site's mobile experience. This means key conversion metrics like reviews, recommended products and video can be added easily. So going into 2019 this is something that ecommerce retailers need to look into in order to remain competitive. However: AMP really comes into its own for ecommerce when integrated with Progressive Web Apps (PWAs) - a mobile site that uses modern web capabilities to deliver an app-like experience to users. Combining AMP for landing pages with a PWA for the more complex sections of your site allows for a seamless and, more importantly, almost instantaneous user experience. The technologies work well together as:
AMP allows your site to be easily discovered and load quickly;
while the PWA continues the speed benefits, but with all of the functionality users have come to expect.
An example of this working is on the Carved site recently built by WompMobile. Here's how they use AMP technology: And then added PWA into the mix too: With the continued increase in non-desktop searches in 2019, having a seamless mobile experience is the key to SEO success. AMP and PWAs provide the perfect path for this.
Amazon's continued global dominance
---
Amazon are a dominant force in the US, UK and several other countries around the world. But there are many places they don't have quite as much reach - yet. Because 2019 will see them continue to ramp up their activities in other global markets (like Australia). And this means one of two things for ecommerce SEO when it comes to these countries – competing on or with Amazon for those all-important clicks. For bigger brands that already have a well-established ecommerce presence, the decision is more likely to be to compete with Amazon in the search results. One of the key advantages these sites have over Amazon in Google's eye is their ability to build topical authority in their subject area. Something difficult for Amazon to accomplish as they sell such a wide variety of products that building up authority in one particular area will be hard. Brands will need to leverage this and invest heavily into content marketing, allowing them to become the go-to for a particular subject area. This should include:
Blog content.
Video content.
Infographics.
Case Studies.
Check lists.
Interviews.
And a well rounded social media presence.
Ecommerce stores in countries not totally dominated by Amazon need to start planning now in preparation for 2019.
Continued prevalence of brand partners
---
In order to combat the threat from Amazon in the last few years, brands have been teaming up with Google at an ever-increasing rate. These partnerships have allowed Google to offer products from these retailers through things like Google Home and Shopping Actions. Only huge companies like Target, Walmart and Home Depot have been a part of these partnerships so far, but this will only grow in 2019. One of the key areas Google will be assisting these brand partners is through Augmented Reality (AR). Many brands are working on their own version of these apps, but may struggle to get these viewed as more than a gimmick. A partnership with Google would open this space up to many more retailers and brands who do not have the capital required for such an investment. In the past, Google has hinted at working with ecommerce stores to create AR apps. And this will come into fruition in 2019. Take a look at the one they helped Pottery Barn build:
The use of strategic partnerships between Google and ecommerce stores may be the only thing that stops Amazon's complete domination. Ecommerce stores should keep an eye on what's going on in this landscape and seek to gain entry as early as possible.
SEE ALSO: 3 Steps to Building an Augmented Reality App for Your Ecommerce Brand
Refinement of image search
---
Many proclaimed the death of image search in 2013 when Google Image traffic took a large hit from the "view image" button that began appearing on these searches. But there was a total reversal of this earlier in 2018 with the removal of the feature. Resulting in sites with a lot of images seeing a large uptick in traffic. Since the removal, some sites have reported as much as a 47 % increase in traffic from Google Images. All suddenly bringing image SEO back to importance again. This will continue to evolve and grow in 2019 as people continue to understand the impact of image search. But it could be huge for ecommerce stores, who tend to have thousands of images throughout their site. Correct image optimisation means making sure your images have:
An appropriate file size
A relevant file name
Optimised ALT attributes
Included in the XML sitemap
Displayed on a page that adds context to the image.
These factors will also have a big impact on a newer side of image search – reverse image search. While this has been around for a few years, it's only come into its own in the last few months. And could be vital for retailers as people start taking pictures of products they see in real life and using them to search online. Pinterest has spent years perfecting its image search functionality. With Pinterest Lens allowing people to use their smartphone camera as a search engine, enabling them to easily discover products: Google has a similar product – Google Lens. These solutions will only become more used in 2019 and so ecommerce stores need to learn how to appear in this new search landscape.
Local search
---
Local search is one of the areas of SEO that will only continue to grow in importance in 2019. People love Amazon for low consideration or hard to find items. But for many consumers the end of their shopping journey still finishes at a brick and mortar store. In fact, 50% of millennials still prefer going into a store at some point in their buyer journey. The importance of this key part of the buyer journey was only highlighted by Amazon's acquisition of Whole Foods in 2017 and their launch of Amazon Go stores. If the largest company in the world is seeking out a physical footprint, you can rest assured that having a strong in-person presence is as important as ever. So finding a way to have both an amazing online and offline experience will be key to driving their growth. This could be through establishing permanent store locations or the ever-popular pop-up store. But it all has to be managed from a local SEO perspective, an area that is becoming increasingly saturated. Ecommerce providers need to make sure they team up with the right SEO partners to ensure their foray into the physical is properly implemented. The keys to local search are:
A fully optimised Google My Business page.
Customer reviews, particularly on Google.
Extensive and accurate citations.
Well configured location landing pages.
Ensuring these are in place will help any site perform to the best of its potential in local search. In 2019 we'll see more ecommerce stores either leverage their offline presence or begin to establish one. This makes the local search landscape even more competitive, so it's imperative it's done correctly. Are you ready for these ecommerce SEO trends in 2019? How are you planning to attack SEO in the coming year? Let us know in the comments below.