Ecommerce Growth
How to Use Environmentally Friendly Packaging to Create a Killer Brand Image
Written by Dakota Murphey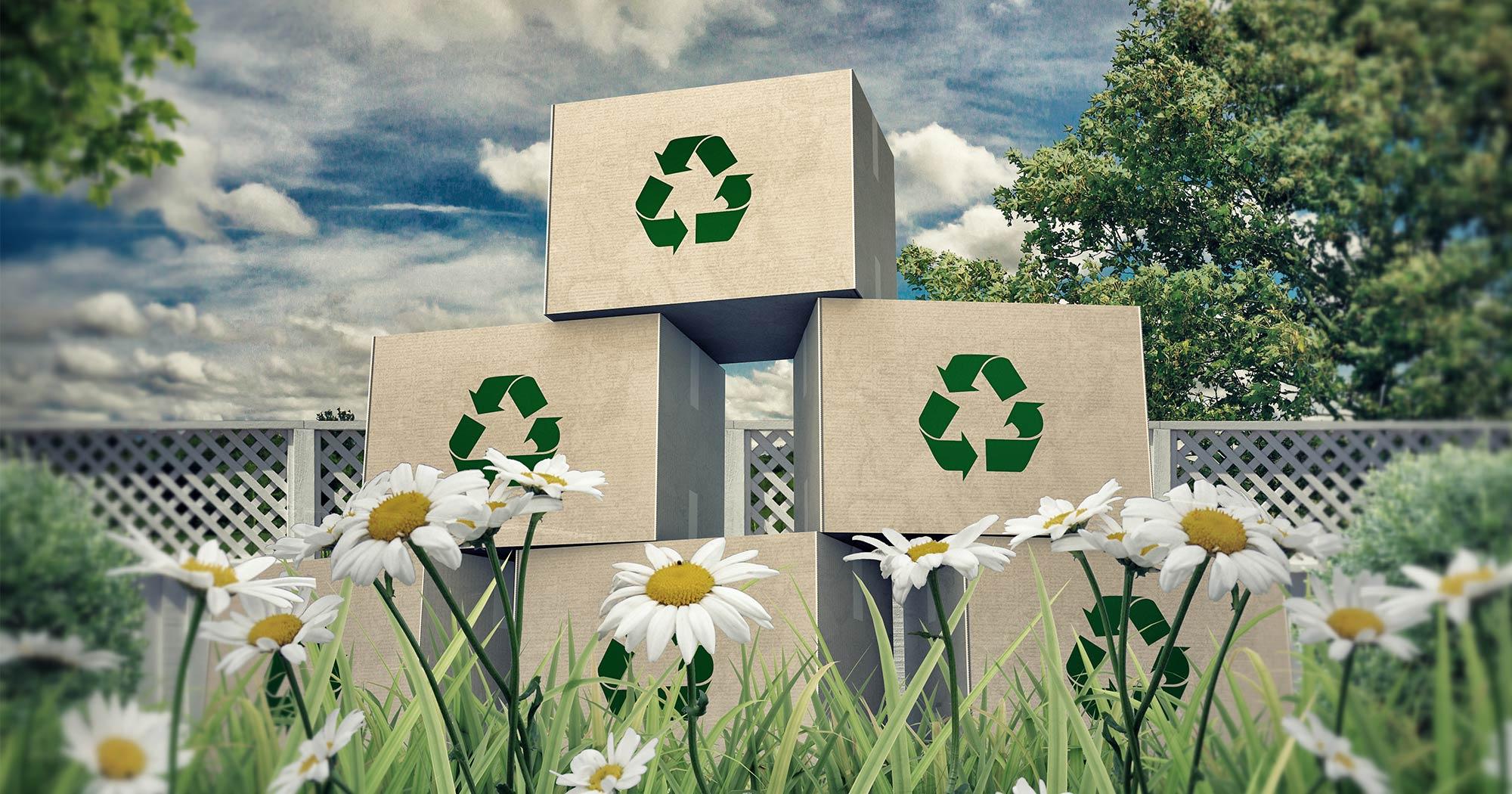 Going 'eco-friendly' is no longer just a buzzword. It's a genuine opportunity for any retail business. Especially when you consider:
A Business Commission report found that environmentally friendly practices could unlock $12 trillion for companies by 2030 in business savings and revenue.
While the number of US consumers who'll pay more for eco-friendly products and services has increased by 13% to 35.5 million since 2010.
And using environmentally friendly packaging is the perfect way for retailers to take advantage. Not only is it doing something fantastic for the planet, it also helps your business embrace green technologies and strengthen its brand image. But the process can be complicated and difficult to get right. So here are some ideas for how you can make the change to environmentally friendly packaging.
SEE ALSO: Using Your Product Packaging as a Marketing Powerhouse
Why use environmentally friendly packaging?
Aside from the obvious benefits to the environment, becoming a more eco-friendly company can have a huge range of advantages. Such as:
Brand strength. Being 'the green option' can help you stand out from competitors and also communicates that you're about more than just profits.
Team building. Showing your socially responsible values can help attract higher calibre staff who are more motivated to help you succeed.
Decreased overheads. There are some decent tax breaks for eco-friendly businesses in most countries - like this in the UK.
Customer retention. Consumers who care about the environment are likely to be loyal customers who buy from you again if you show a dedication to 'being green'.
There's also the opportunity to create some solid exposure through word of mouth marketing. For example: Nailing your colours firmly to the mast of 'environmentalism' (or any 'good cause') in your marketing and social media activity can cause people to be more willing to share and engage. Boxed Water sell water that comes in recyclable paper boxes, rather than plastic bottles. And they gain great exposure through their #BetterPlanet campaign:
They've even got celebrity praise from the likes of Hollywood actress Alyssa Milano and NHL star Justin Abdelkader:
It really is better;) #boxedwater #retree

A post shared by Justin Abdelkader (@justinabdelkader8) on Jun 16, 2016 at 11:26am PDT
So a dedication to 'going green' and using environmentally friendly packaging can have a hugely positive effect on your all-round business.
How to use environmentally friendly packaging
Actually making the switch to environmentally friendly packaging (and making the most of it in marketing) is easier said than done. So here are a few tips to help get it right:
1) Less is more
The first thing you need to consider is how to get down to as little packaging as possible. Take a look at your current product and ask yourself whether it is packaged in the most efficient way. Just swapping the material for something else could be missing an opportunity to do something truly eco-friendly if there's still too much of it. The packaging on this Cottonelle toilet tissue is a great example. Nobody needs each roll of tissue individually wrapped in plastic:
Whereas this Greencane alternative minimises the packaging perfectly:
Ultimately, utilising less material overall will do a huge amount of good - even if you didn't change anything about the material. Slimming down the product and accentuating its best features can be a great way to increase interest in your brand.
2) Source a great supplier
It's vital when you come to change over to new packaging that you select a supplier you can trust. Many businesses are offering different forms of packaging. So it's vital you put in the proper research to understand:
Which kind of packaging would suit your product;
Which one is best overall for your business.
The Bag Broker is a food packaging supplier that's leading the way in the industry with biodegradable pouches and bags - one of the most eco-friendly materials available. Be careful with companies offering supposedly recyclable plastics. These may only actually be recyclable in industrial facilities unavailable in most parts of the world. The important thing is to think about your product and what you're going to need from your packaging. It's no good having an environmentally friendly packaging solution that doesn't fulfil the actual packaging needs. Take time to consider what you need first and then find a high-quality supplier that can offer it to you.
3) Tie it in with rebranding
When you come to make any change it can be a good idea to carry out a rebranding exercise at the same time. The overall look and feel of your packaging will end up being quite different from what you have at the moment. Meaning it could be an opportunity to combine the packaging change with rejuvenating the image of your product. McDonald's is an excellent high-profile example. They recently went through a major rebrand and are committing to using sustainable packaging as part of this:
It may have been quite a long time since you changed up your packaging and overall branding. So make the most of the changes that you're planning.
4) Take inspiration from companies doing it well
You only need to take a look around your local supermarket to find a huge range of companies doing fantastic and creative work with their environmentally friendly packaging. One great example is that of the Graze boxes. This innovative, healthy snacking idea has caught on - and the packaging has certainly played a role:
The boxes are sustainable, lightweight and streamlined. Showing that the company has a good understanding of its customer base, who are more likely to be interested in green and eco-friendly schemes. They even think a little different when trying to come up with ways for their boxes to be reusable:
5) Use it as a new form of marketing
One issue that most often puts businesses off the idea of switching to eco-friendly packaging is the cost. There's no doubt it has to make financial sense. It's an unfortunate reality that it can be more expensive to utilise greener materials for your packaging - and this means the process can be put off or abandoned. However: There are ways you can swallow the costs of changing over your packaging. One of the most important is utilising the new green credentials of your business as a marketing tool. There's a huge customer base of individuals who prefer to buy through businesses that show a strong dedication to environmentally friendly schemes. While not specifically about packaging, ice cream manufacturer Ben & Jerry's does a great job of using a pro-environment message in their marketing:
They also take part in various activities in support of this cause and make sure to keep their audience updated via social media:
We're off to D.C. for the People's #ClimateMarch to stand up for our planet and its people!

A post shared by Ben & Jerry's (@benandjerrys) on Apr 28, 2017 at 12:39pm PDT
When you change your packaging you should make it well-known that you're making a commitment to the environment. This can earn you a legion of new fans and customers - which can really help offset the new packaging costs.
A final takeaway
Being able to market your business from a sustainable perspective can open up new sales avenues that you may never have known existed - like health food shops or in sponsoring eco events. It can be an investment of both time and resources. But done right, it could have great returns in a world where 'going green' is generally garnering more and more support. Use the ideas in this post to help make that move. And start labelling your business as 'the green option' in your marketplace. Are you considering a switch to environmentally friendly packaging in your business? Or have you already made that change? Let us know about your experiences in the comments below.