Tips & Tricks
5 Tips To Improve Your Customer Support Experience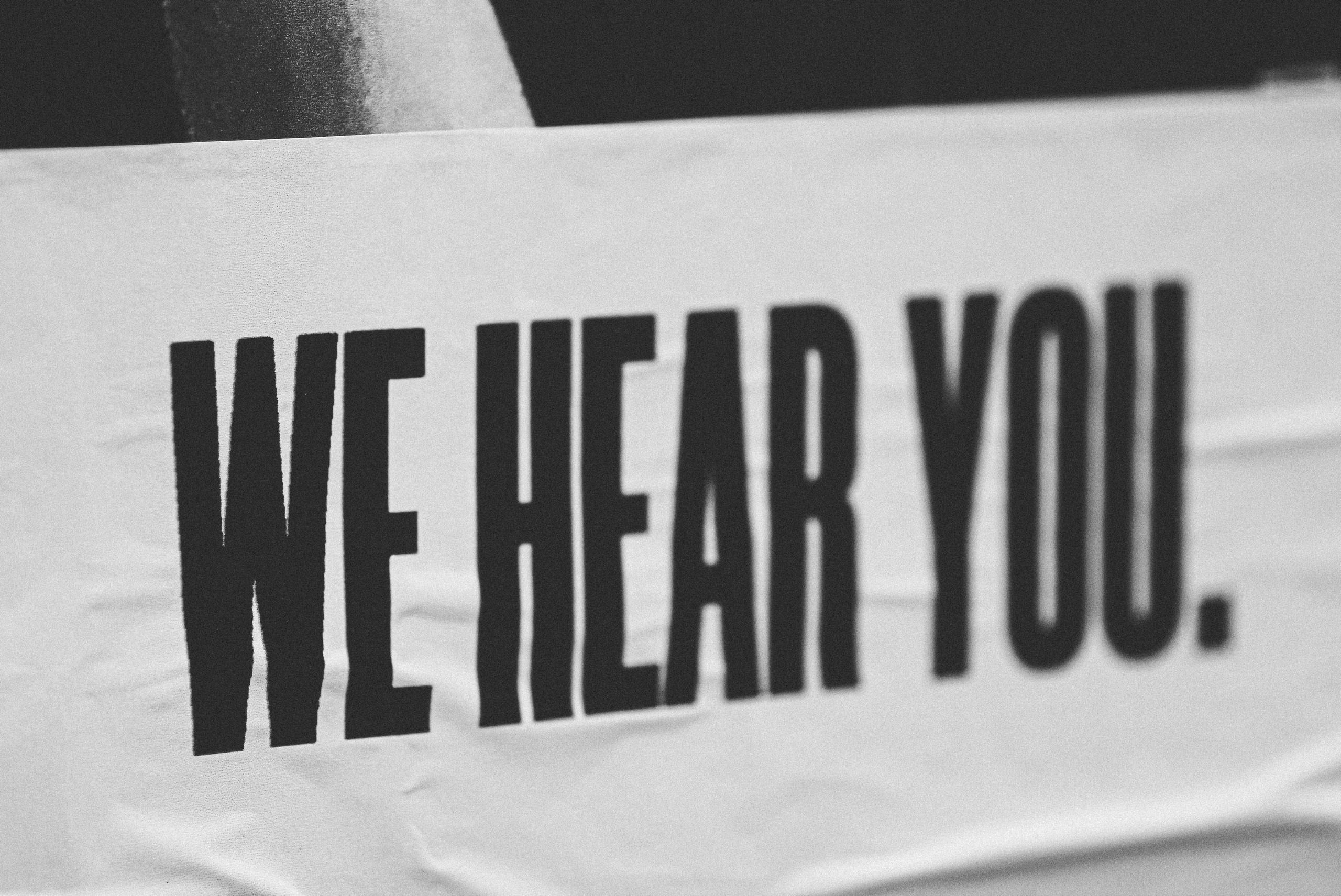 93% of consumers are more likely to make repeat purchases at companies with excellent customer service.
With this in mind, you should make your customer support a priority when you focus on gaining loyal customers. Here are our top 5 tips to improve your customer support experience.
1. Customer feedback is underrated
Studies have shown that 90% of companies who use data analytics from customer feedback report that this improved their ability to offer a great customer experience.
This is the core foundation when it comes to your customer interactions and honestly, it's a no brainer.
Why spend hours researching what your customers want when they can tell you?
These insights can be used to enhance the products or services you provide and therefore retain and grow your customer base. You can then prioritize the areas you need to research and expand on.
Reviews are a huge driving force for sales. Positive reviews can be, and often are, the difference between making a sale or not.
The word of mouth aspect of this is great for your sales but people don't consider how valuable both good and bad reviews can be for a company. Controversial, we know.
Obviously, bad reviews are something we work hard every day to avoid but there's nothing wrong with using the ones you do get to improve your service. Here are some tips to help you turn those bad reviews into a positive change.
You can also consider providing optional customer feedback forms to your customers. This will allow you to gain qualitative information on what you've done well and where you can improve.
2. Encourage Self Service
67% of people surveyed said they preferred self service over speaking to a representative for basic queries.
This not only keeps your customers happy and gives them the answers at their finger tips but it also saves you valuable time which you can spend on other aspects of your business.
A simple way to provide self service options in your customer support team is to provide FAQ's on your website or listings.
You can also provide extensive product details on your channel so your customers already have the answers they may be looking for.
That will free up your support queues for more pressing issues.
The best customer service is if the customer doesn't need to call you, doesn't need to talk to you. It just works.
When your customers do need to contact you, make sure they are pointed in the right direction. No one wants to be redirected to a number of teams and inboxes, so make sure the correct contact information is up to date and always available.
3. Set expectations with customers
One of the most common trends in e-commerce, are customers who want real time support.
This is not always possible so you should set clear expectations with your customers about your response times. This shows value for your customers' time as you are not leaving them waiting for a response.
Consider using a chatbot which can answer simple questions/FAQs or let your customers know when you will be available to answer them in person.
A help desk software to pull in your messages across multiple support channels could be an invaluable resource for your support team.
Having all of your channels in one place will help to keep you organized and allow you to prioritize based on the severity of the issue rather than the channel or social media platform your customer used to contact you.
4. Positive attitude
A positive attitude can make a huge difference in a customers perception of your team and your business as a whole. 86% of buyers are willing to pay more for a great customer experience.
More importantly, emotions can be transmitted more easily than colds or flus , meaning the more positive you are towards your customers, the more positivity they will feel towards you and your company.
Try to avoid negative language such as "you can't do that". If a customer requests something that is not possible, try explaining why.
If the request is reasonable, you can offer alternatives that suit you and your customer.
Showing your customers that your are willing to go the extra mile and tailor a solution for them will build trust.
5. Make it personal
The number one rule in customer support is that no two customers are the same.
All too often, companies rely solely on automation to deal with customer queries. While it is great to use these as a part of the process, it is important to have that personal touch when it counts.
Studies have shown that 71% of Americans would prefer an interaction with a person rather than a chat bot.
Empower your customer support team (whether you have a dedicated support team or a team of you) to be proactive.
Remember to be thoughtful, and creative in making things happen.
This can be as small as adding a small gift or personalized note to your packaging when exchanging faulty products or ensuring that you are not relying on scripts and macros to talk to your customers.
A little conversation can go a long way when dealing with potentially unhappy customers.