Amazon Seller
How to increase your retail sales by selling multichannel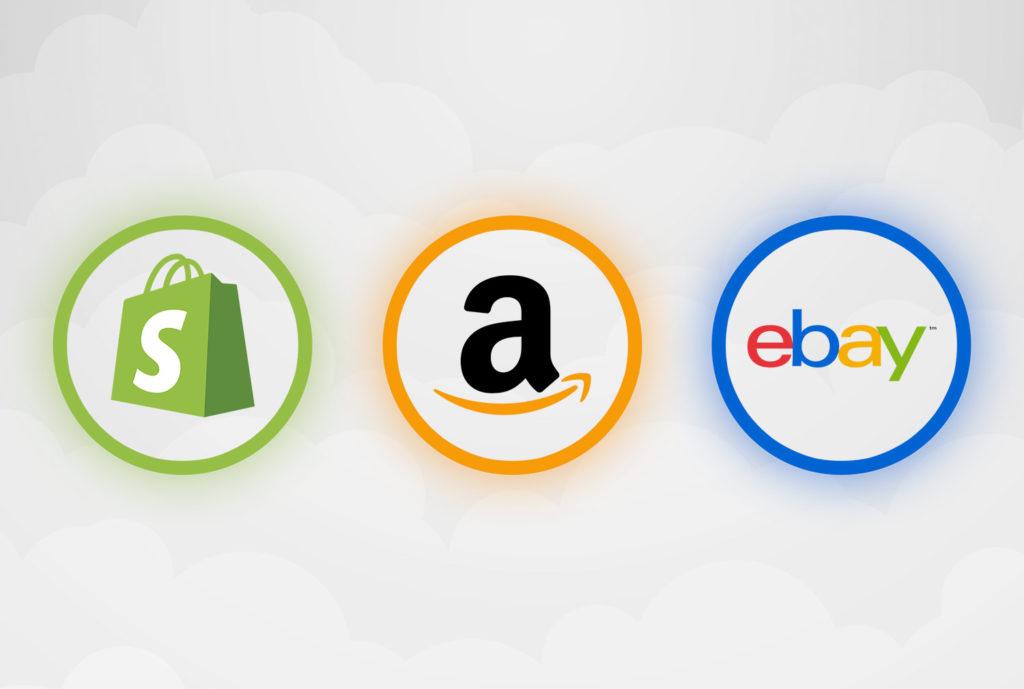 Becoming a successful online retailer isn't easy, and if you're not already selling your products multichannel - in other words, on any possible platform where people might be looking to purchase - then you're limiting the amount of sales your business can generate. Customers want to be able to purchase your product wherever they are, whenever they want, on whatever device they like. As a result, retailers who sell multichannel are totally dominating the competition. In fact, statistics show that the average turnover of a multichannel retailer is THREE TIMES higher than someone selling through just their own website. So what's the challenges Shopify retailers face when it comes to selling across multiple channels? There are three main barriers:
Marketplace fees
Keeping stock in sync between channels
Finding time to list products
1. Marketplace fees For Amazon and eBay marketplace fees can range from 5% to 20%, depending on your product category. While this can be off-putting for retailers who sell their products directly to consumers, if you compare this fee fairly it can still represent good value. For your Shopify website you are probably investing your marketing budget on things like SEO, AdWords, social media advertising and in-house activity, not to mention the cost of your own time. With a marketplace fee, you're paying to bring the customer to you. Bearing in mind that Amazon and eBay account for about 50% of all online sales, this can be extremely valuable to your business in terms of sales! And in case you were worried about the impact selling on marketplaces might have on your Shopify sales, research has shown that you won't be cannibalising your direct sales by selling on marketplaces - you'll only ever increase them. 2. Keeping stock in sync A big worry when selling on more than one channel with the same set of stock is that you could end up overselling. This brings with it the pain of letting a customer down, losing a sale, potentially receiving a bad review and impacting on you customer service time. You can't manually keep them in sync, as the 24 hour nature of the internet will beat you! The answer is automate the process of keeping your stock up to date across all marketplaces, using a tool to keep everything in sync. 3. Time to list products As a busy retailer, the thought of creating a product listing on eBay and Amazon is probably very low down on your list of priorities. It's a painstaking, time-consuming task to fill in the hundreds of fields that are required, and can be hard to know if this effort will be worthwhile. ------------ So how do successful retailers find the time and money to start selling multichannel? Thankfully, help is at hand. With Veeqo, you can become a multichannel retailer overnight. Using our listing tool, we'll automatically pull all product information from your Shopify store and list everything on Amazon and eBay - all within just a few clicks. Better yet, you can manage every single order directly in Veeqo, and can easily ship your orders using any of our nine integrated shipping partners, no matter where the order has come from - Shopify, Amazon, eBay, even a bricks and mortar store. Setting everything up is easy, and we'll provide one-on-one support every step of the way. What's more, we'll even give you a 14-day free trial just to see if Veeqo will work for your business. If you're ready to take sales to the next level, sign up to Veeqo today - and become a multichannel retailer overnight. ---------- Want to find out more? Join us for our free webinar masterclass on November 8th where we'll be showing Shopify retailers just how easy it is to sell their products on multiple channels.