Shipping
How to Negotiate Better Shipping Rates with FedEx and UPS
Written by Jana Gentry Smith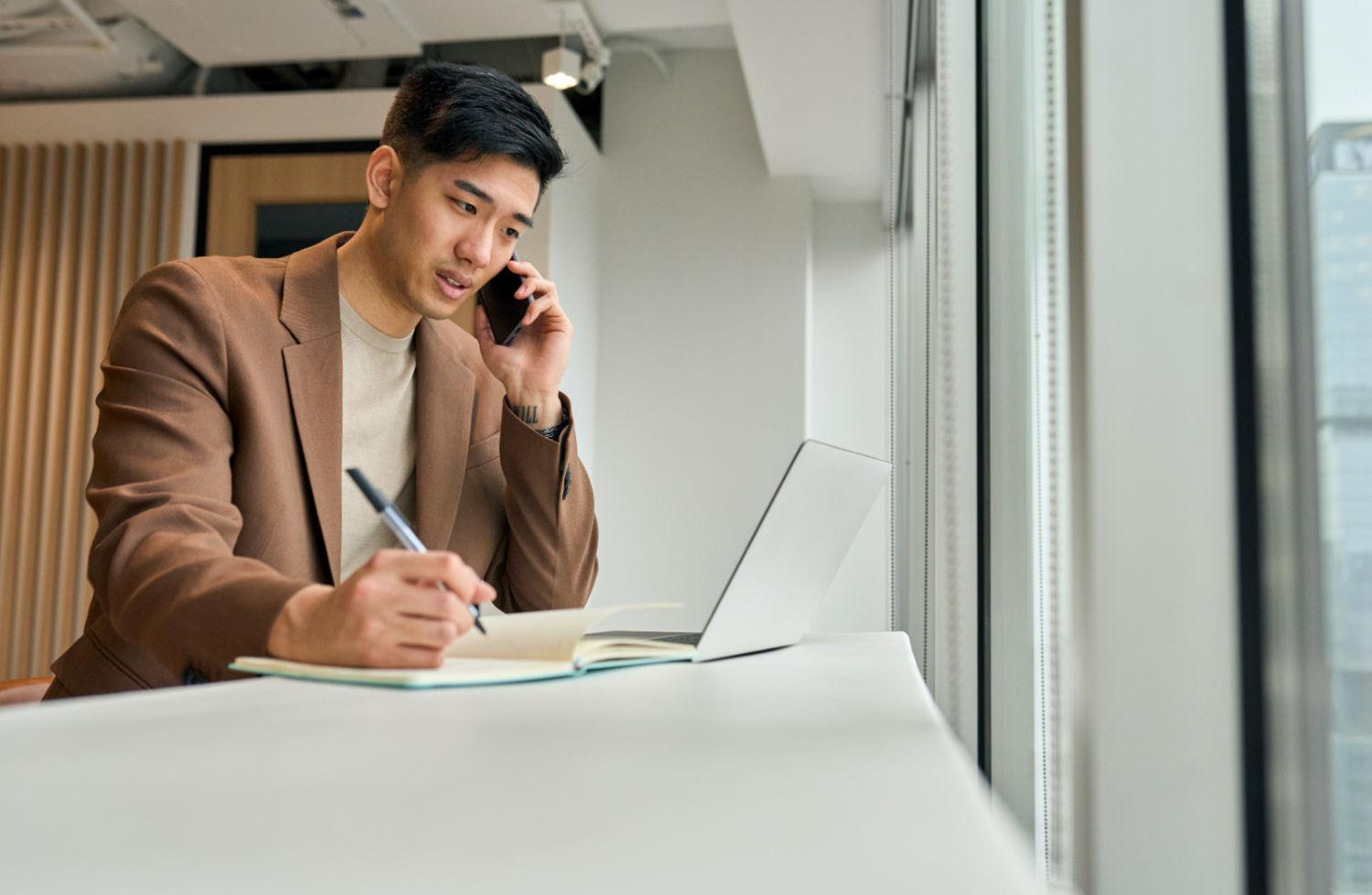 Running a successful ecommerce business is all about managing your margins, and successfully negotiating better shipping rates is one of the best ways to do that.
This is especially true if you're a large-volume shipper, where even minimally discounted rates can add up quickly.
Why negotiate shipping rates
Negotiating shipping rates with FedEx or UPS helps you get the best possible pricing for your packages. Better shipping rates also help you increase margins—and, consequently, your profits and safety net. That's especially important for ecommerce businesses in these volatile times.
Here are some helpful tips to save money for your business. By implementing these strategies, you can improve customer service and invest more in your business.
7 steps to negotiating the best shipping rates
When it comes to negotiating better shipping rates, there are seven key steps you can take:
Build a relationship with your account manager

Arm yourself with a data-based narrative

Know the types of discounts available

Leverage other shippers

Study contract language

Connect your FedEx and UPS accounts with Veeqo

Capitalize on Veeqo's negotiated shipping rates
1. Build a relationship with your account manager
Remember that account managers are humans, too. Building a relationship with your account manager can help you both, especially if you go out of your way to make their job easier. 
Let them know when there will be larger shipments or seasonal ebbs and flows. 
Clear, consistent communication shows your account managers that you value the relationship. This small effort makes it more likely that they'll help you get better rates in the future.
2. Arm yourself with a data-based narrative
Having good data available helps you craft a narrative to use when it's time to negotiate. Begin by digging into your metrics to uncover answers to the following:
How have your key performance indicators (KPIs) changed in the last few years? 

Do they demonstrate clear business growth? 
If so, it makes the case that your business is only becoming more valuable. Also, consider these questions: 
How do your shipping needs and spending compare to your regional competitors? 

How are your package sizes and shapes optimized for shipping rates? 
If you can demonstrate the value of your business — and how your business will become a more valuable account in the future — that's key to crafting a strong narrative.
Having data that tells a story can incentivize your account manager(s) to work with you to ensure a good business arrangement for both parties.
3. Know the types of discounts available
There are two types of discounts to consider when negotiating. The most common are volume-based discounts, where the more packages you ship, the greater your discount. You may also have the option to negotiate for guaranteed discounts, where you get the same discount regardless of how many packages you ship. 
This discount is nice if you have uneven shipping volumes. Still, you may need a higher baseline to negotiate for this.
Further reading: UPS vs USPS vs FedEx: Which is the best shipping carrier?
4. Leverage other shippers
Some businesses ship enough packages to leverage their relationship with one shipping company—whether UPS, FedEx, DHL, or the like—into better arrangements with other shippers. 
Leveraging this relationship goes back to having a robust data-driven narrative: If you demonstrate your worth with a better rate with one carrier, those discounted rates become another data point, further demonstrating your value to a second carrier.
5. Study contract language
Studying contract language is one of the places where you can best help yourself in negotiating better shipping rates with FedEx and UPS. Consider these five contract pieces when reviewing potential shipping contracts:
Understand the fee structure and fine print

Watch for hidden fees and surcharges

Know when refunds do and don't apply

Protect yourself against rate spikes

Periodically review contracts
Let's take a closer look at each.
Understand the fee structure and fine print
First, ensure you understand each carrier's standard billing and formula for shipping costs. That may mean exploring how dimensional shipping rates work, especially as UPS and FedEx have embraced it in recent years.
Because space is often more of a consideration in shipping than weight, dimensional shipping rates—often referred to as dim weight rates—are based on the length, width, and height of your packages.
As a result, choosing packaging that matches the size and fragility of your items can save you significantly in shipping costs.
Also, understand where surcharges may apply. Common surcharge areas include oversized packages, residential zip codes, fuel hikes, holiday shipping windows, and more. Each surcharge likely has terms and conditions attached, so read carefully.
Watch for hidden fees and surcharges
In addition to the surcharges mentioned above, hidden fees sometimes lurk in the fine print. For instance, refund policies may differ during the holidays—when shipments sometimes arrive late. 
Read closely to catch everything, and if you have questions about what something means or where it might apply to your packages, be sure to ask. Careful negotiation can help you significantly here.
Further reading: Comparing FedEx Ground vs UPS Ground
Know when refunds do and don't apply.
In addition to holiday windows, some carriers have refund exceptions when there is inclement weather or other expressly stated conditions (mechanical failures, for instance).
During negotiations, decide which refund exemptions you can live with and which are important to you.
Protect yourself against rate spikes
Depending on the contract language, you may be susceptible to surge pricing during the holidays or under other specified conditions. 
You may be willing to live with some of those conditions, but watch for any rate spikes that might hurt your business. At what number of packages shipped at surge rates is your negotiated contract no longer better for you? 
Rate spikes are another area where specific and relevant data helps you negotiate. 
Periodically review contracts
Whether every 90 days, every six months, or annually, review your contracts to see where you can negotiate for something better or where your contract might need to be more efficient. 
Keep in mind that you want this to be a good relationship for both parties. Tracking clear, significant, and relevant data helps you here.
The data highlights the areas of the negotiated contract where the effective rates were good for you and the instances where there's still room for improvement.
6. Connect your FedEx and UPS accounts with Veeqo
If you want to streamline your shipping, Veeqo also offers integrations with both FedEx and UPS.
The integrations automatically unlock discounted rates for you and provide automated shipping labels for not only those carriers but also DHL and USPS. (Those shipping labels are discounted, too, to ensure you get the best rate every time.)
In Veeqo, you can choose to use our pre-negotiated rates from FedEx and UPS or you can connect your own account at no extra charge. We know how hard it is to secure your own negotiated rates so keep using them in Veeqo.
Plus you will gain all the benefits of A-to-Z protection on your Amazon orders. No brainer.
7. Capitalize on Veeqo's negotiated shipping rates
Because Veeqo has arrangements with all four carriers, you can use Veeqo's rate shop feature to find the best rate quickly.
So, if negotiating your shipping rates sounds like a hassle (and it can be), using Veeqo's pre-negotiated rates can save you time and money. 
Veeqo is also powered by Buy Shipping, so you get immediate access to rates that are negotiated directly by Amazon. You can take advantage of large volume discounts without having to reach those high volumes yourself.
As a further perk, Veeqo's bargaining power makes it likely that the pre-negotiated shipping rates with Veeqo will be lower than you can negotiate independently. Even large-scale ecommerce sellers only have so much bargaining power, so it may make more sense to capitalize on the work Veeqo has already done.
Veeqo also helps handle other shipping logistics, like easily adding insurance to your high-value orders and adding automation logic to get the best shipping service even when the cheapest option is not the best option. (Use parameters such as delivery promise, order weight, and order value to ensure your customers get the best shipping for what they've ordered.)
Additionally, Veeqo can help you with inventory management so you can more efficiently prepare packages in fulfillment, further saving you time and money.
While you can use the tips above to negotiate better shipping rates with UPS and FedEx on your own, why not let Veeqo take care of it for you?
Further reading
Not sure what you need from inventory management? 
Consider these articles: 
Not sure how to better maximize your shipping processes? 
Consider these articles: