Industry Trends
Omnichannel vs Multichannel: The Key Difference Every Retailer is Missing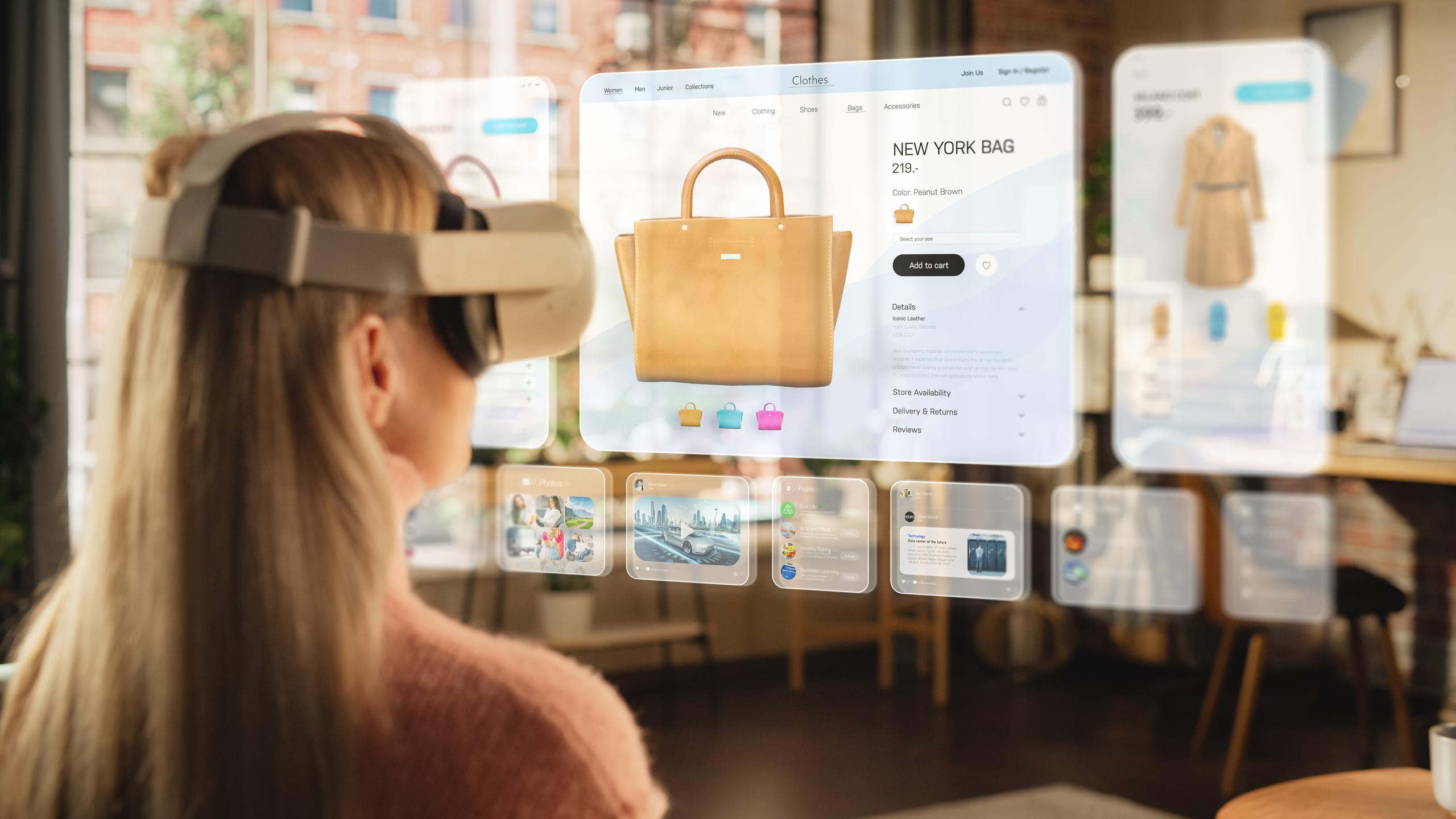 Omnichannel is no doubt the future of commerce. And every retailer needs to be ready for it. In fact, consumers are already demanding a more integrated buying experience.
An Omnisend report in 2022 demonstrated that businesses running a marketing campaign using three or more channels see a 494% higher order rate compared to a single channel campaign.
While according to recent Google research, 90% of multiple device owners switch between devices everyday, using on average three devices to complete a task.
But still there's a world of confusion when it comes to understanding this subject, despite Omnichannel commerce being around for the past few years.
And at its root is a fundamental misconception of omnichannel vs multichannel, and the differences between the two. All potentially leaving the average retailer completely unaware that they're seriously lagging behind the competition.
SEE ALSO: How to Roll Out a Winning Omnichannel Strategy in Your Retail Business
Omnichannel vs multichannel: The real difference?
When thinking of omnichannel vs multichannel, the common distinction (and mistake) I find retailers make is: Describing multichannel as basically just selling across multiple channels online.
Such as having your own ecommerce store while also listing on the likes of Amazon, eBay, Etsy, etc.
And then labelling omnichannel as simply running an ecommerce operation like this alongside having physical stores that customers can walk into. But this is just plain wrong.
And neglects to mention a key point: Those online and offline operations (ecommerce sites, online marketplaces, social media and physical stores) need to integrate with each other at a deep level. Link together. Talk to each other. Become one, well-oiled machine.
Basically unifying every sales channel to create a single commerce experience across your entire brand.
SEE ALSO: How to Drive Repeat Sales with Omnichannel Customer Service
A true omnichannel experience
In practice, true omnichannel comes when a customer can interact with your business via an integrated, seamless experience across desktop, mobile, social media, telephone or in-store. Sales channels would include:
Social media
A dedicated mobile app
Virtual reality or augmented reality features
An ecommerce store that works perfectly across all digital devices
Online marketplaces
Physical retail stores
Meaning customers can order, fulfil and, if necessary, return from anywhere. So, for example, people should be able to:
Purchase something on a marketplace and be able to check the order status from your digital mobile app or website
Scroll your Instagram feed, buy an item and have it delivered to a local collection point
Browse your physical store, scan an item with your mobile app to add it to their online shopping cart and purchase later at home in their preferred size
Use virtual reality or augmented reality to digitally try on an item on themselves or in their home
Peruse your online store for new styles, explore those outfits on Pinterest, Instagram and Facebook before getting an in-store coupon to redeem
Essentially being able to make any number of interactions along their customer journey, in any combination and on whichever channel is easiest for them at that particular time.
Missguided are leading the way
Missguided are one of the UK's largest fast fashion retail businesses - and we found that they're already crushing it when it comes to omnichannel.
One of the major highlights is the Missguided mobile app.
In fact, it went from zero to £30 million revenue in just four months after launch and boasts a 30% higher conversion rate than their standard mobile website.
It's crazy popular too. With a 4.8 average star rating on Apple Store (out of five) from over 117,000 reviews.
But one of the most impressive things is how this app is part of a deeply integrated omnichannel operation, and has been since around 2018.
I can open the app, browse, and even try on virtual outfits directly from my phone, and then add that item of clothing to my basket.
Then, I can open their full desktop website to find my full shopping basket still there. And I can even click on a Shoppable Post when browsing their Instagram feed.
Still finding my original item of clothing in my basket when opening up an Instagram product.
But Missguided's omnichannel strategy goes far beyond a synchronised shopping basket. With some of the further highlights being:
'Click and collect' technology available to buy on mobile app or website and collect in-store.
Augmented reality
Buy on any channel and check order status on any other one.
Synced products and stock across all relevant on and offline channels.
Return products via in-store, online or mobile - regardless of which platform they were originally bought through.
SEE ALSO: 3 Examples of Retail Brands with Amazing Omnichannel Experiences
Why is omnichannel the future?
It's easy to see how an omnichannel presence resembling something like Missguided's can increase sales, revenue and customer retention.
But is it that big of a deal? Can you really go as far as saying that it's the future of retail? The data suggests so. Emphatically.
A Harvard Business Review survey of a massive 46,000 shoppers found that:
Only 7% shopped exclusively online.
20% were store-only shoppers.
While 73% moved across multiple channels.
And an Epsilon report from 2018 concluded that 80% of customers report they're more likely to make a purchase when offered a personalized experience, like discounts related to recent browsing.
While Business Insider claim that consumers interacting with an omnichannel experience spent 4% more in-store and 10% more online.
Even more interestingly, some brands are bringing even more of a personalized experience with virtual showrooms. Shopify recently found that products advertised with virtual reality/augmented reality (VR/AR) content saw a 94% higher conversion rate than products without that content.
And according to Think with Google, a 2020 Ipsos/Google Shopping Technology study found that 43% of those who use their smartphones to shop expect all beauty brands to use AR.
All these statistics say a lot in the omnichannel vs multichannel debate.
But it ultimately comes down to omnichannel giving much more flexibility to interact with a brand - and therefore providing a far superior customer experience.
The three point omnichannel test
With all this in mind, it can be confusing to know whether or not your business is actually omnichannel. Here are three questions to ask yourself to find out:
Buy everywhere. Can customers buy from more than one sales channel? And have their shopping basket and order status linked between them all?
Deliver everywhere. Can customers choose to have an item delivered to home or work, a local late night collection point/locker or do 'click and collect' at a retail store?
Return everywhere. Can customers return items by more than one method? Such as a courier collection, local drop off point or retail store - regardless of which channel they originally bought on.
If you can answer a resounding 'yes' to these three questions (and it's all automated), then there's a good chance you can count yourself as a true omnichannel retailer.
Foundations of setting up omnichannel
Being able to give this genuine omnichannel customer experience would be music to the ears of pretty much every retailer I can think of.
But getting an operation like this setup is much easier said than done. It comes down to laying some key foundations. Namely:
Deep integrations. All warehouses, stores and sales channels need to talk to each other so that orders, fulfilment and returns can be easily handled in one back office - regardless of where the customer interaction is taking place.
Automation of inventory. Stock levels need to be automatically updated across every channel in real-time, so if a sale is made on Amazon then it updates everywhere else. Our inventory management software allows you to do this all in one piece of software.
One customer view. A unified, seamless experience is provided on the front-end across every channel. So customers have one basket, account, order history, etc. that's the same whether they're interacting on mobile, ecommerce or in-store.
And let's be real here: It's pretty much impossible to manually integrate all these aspects together.
A huge part of the attraction for customers is that everything happens quickly and seamlessly.
So they can order something on mobile app in the morning, check its status on desktop at lunchtime and then pick it up from a locker in the evening.
And utilising technology and automation is the only real way to make that happen - i.e. some form of omnichannel order management system.
This is why the trend towards omnichannel is something we at Veeqo have been paying very close attention to for a while.
In fact: Veeqo is designed with this whole concept in mind.
And we're becoming what I'd say is the world's first true omnichannel platform - automating and integrating every part of a retail business at a deep level.
It's where I see the industry rapidly moving towards.
And retailers need to get on board or risk losing out - big time.