Ecommerce Growth
Retail Marketing Calendar 2020: Key Dates & Killer Campaigns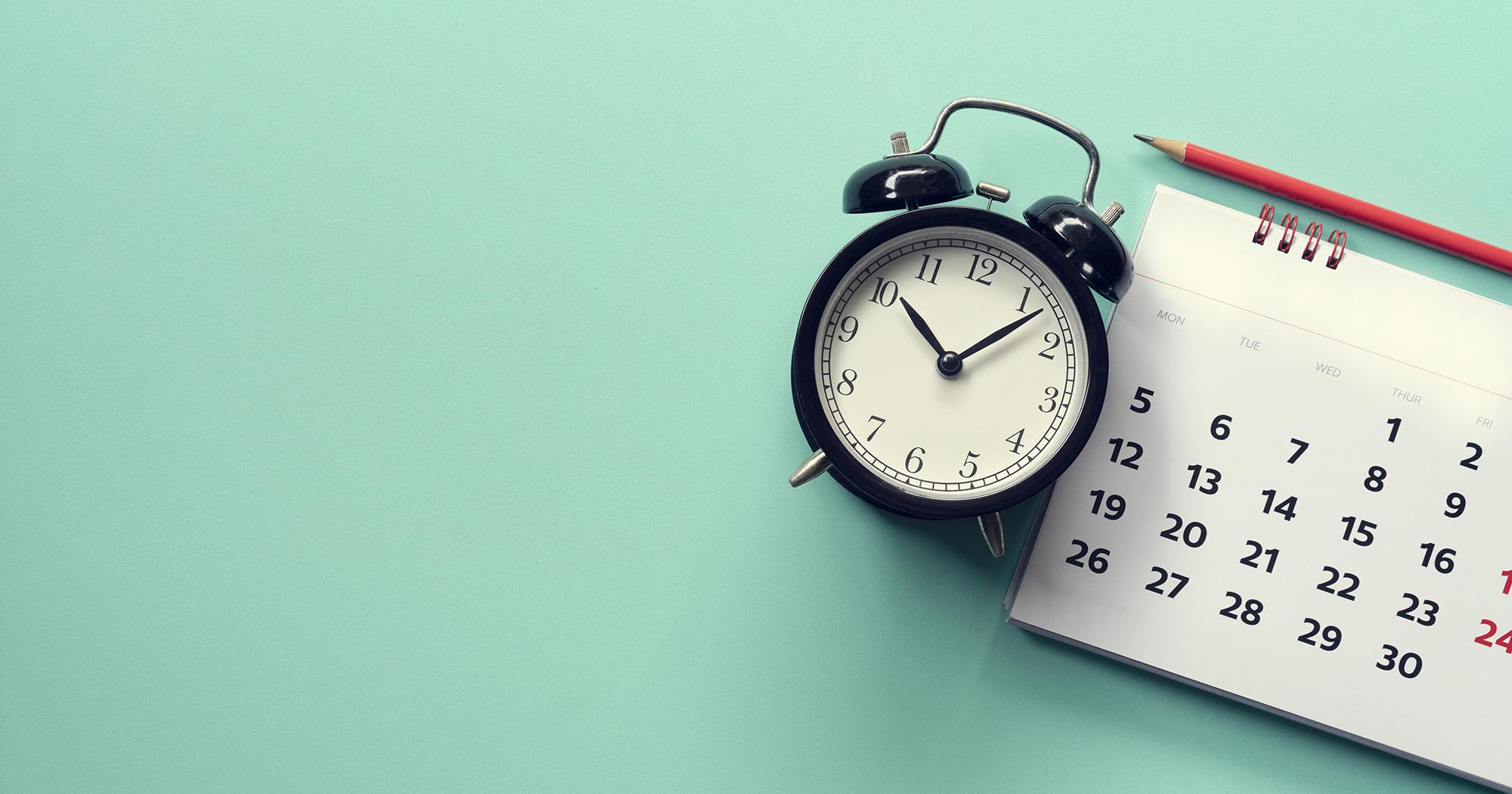 It's time to get your ecommerce marketing ready for 2020.
The top brands don't leave it until the last minute. They have plans and campaigns set up and ready to roll out months in advance.
But it all starts with knowing your key retail dates.
So we put together the 2020 retail marketing calendar below. We've got an easy one-page PDF with all the key dates, followed by a deeper look at some killer marketing campaign examples for different parts of the year.
Your retail marketing calendar 2020
January: Bring in the New Year
Your retail marketing calendar 2020 dates:
1st New Year's Day. Take your best performing BFCM sales, and re-run as a New Year's one.
20th Blue Monday. Labeled the "most depressing day of the year" - try bringing some positivity through a special offer or sale.
25th Burns Night. Give your social a Scottish theme for the day.
25th Chinese New Year. A 15-day festival, try running some sales with a Chinese or oriental theme.
26th Australia Day. Give your social a Scottish theme for the day.
Killer marketing example: SOVRN Republilc
Just because Q4 is over doesn't mean people aren't willing spend.
January can still be an extremely lucrative time. You just have to keep driving forward with your marketing ideas.
Travel accessory brand SOVRN Republic ran a simple New Year giveaway with one of their most popular products:
View this post on Instagram

|| #GIVEAWAY || Kick off the New Year by winning one of our 32L SOVRN Drifter : HD convertible duffle/backpacks ($150 Retail)!! Every contestant will receive a discount code just for entering. To enter: 1) Tag 3 friends in the comments section below 2) Tag @SOVRNRepublic & #SOVRNRepublic to show us why you should be selected // That's it! \\ **1 Winner Announced on Friday 1/15/16** ????: @ravean_kretowicz | @iammarcoliver

A post shared by SOVRN Republic™ (@sovrnrepublic) on Jan 12, 2016 at 12:04pm PST
SOVRN garnered some great engagement on Instagram with this. But also generated interest and sales in a range of their products.
February: Love (and fashion) is in the air
Your retail marketing calendar 2020 dates:
2nd Super Bowl Sunday. A huge day in the US, and getting bigger across the world - give your brand/social an NFL focus for the day.
6th Fashion Week Season Begins. Got a 'high fashion' brand? Report on the goings on and run some new lines based on the hottest lines coming out of New York, Paris, London and Milan.
14th Valentine's Day. Should be a huge couple weeks leading up to this date if your products work well as gifts.
25th Shrove Tuesday (AKA Pancake Day!). Great opportunity to run some social posts, send an email or create some content around having family fun with pancakes - then angling towards your products.
Killer marketing example: Nina Ricci Parfums
Fashion and perfume brand Nina Ricci came up with a highly innovative Valentine's Day campaign.
They understood the power of women celebrating the day together, instead of the usual focus on couples and dating. So created the #MyBestValentine hashtag:
View this post on Instagram

Our BFF couple @noholita & @meganvlt made their own look with our Ninamojis! Designed with love by @anastrumpf. Wanna win yours? Link in bio!! #MybestValentine contest! ????

A post shared by Nina Ricci Parfums (@ninaricciparfums) on Feb 6, 2017 at 3:38am PST
This involved encouraging Instagram followers to share photos of them with their best friends for the chance to win boutique tours and makeovers.
March: Luck of the Irish
Your retail marketing calendar 2020 dates:
5th World Book Day. Got anything connected to reading, writing or literature? You need to make a big deal on this day.
8th International Women's Day. Flex your equality muscles with some content or a flash sale directed solely at females.
17th St Patrick's Day. Yes, you can give your site a 'green theme'. But what shareable content can you create connecting your brand to St Patrick's Day?
22nd UK Mother's Day. Another day that should be huge for you if you can even somewhat angle your products as being gifts for women.
Killer marketing example: Nourish Snacks
Nourish make healthy snack food with high-quality ingredients.
But they realize people will likely still be having a few drinks come St Patrick's Day. So created some content on how to remedy the next-day hangover recovery:
Source: Bronto
Of course, the post recommends nutrient-dense foods and recipes that involve Nourish's products.
April: No fools here
Your retail calendar 2020 dates:
1st April Fool's Day. A great opportunity to pull off a publicity getting and highly shareable stunt.
7th World Health Day. Run a flash sale if your products or brand can be given a healthy theme.
10th-13th Easter Weekend. People are going to be at home for a four day weekend. How can you get their attention while they're bored and scrolling Facebook?
22nd Earth Day. The perfect opportunity to shout about all your environmentally-friendly practices.
26th London Marathon. Another opportunity to do something related to health if your brand aligns well with this.
Killer marketing example: Scope Mouthwash
Scope are a Proctor & Gamble brand selling mouthwash - not much out of the ordinary there. Until you look at their April Fool's Day campaign marketing a new bacon flavored mouthwash.
Scope announced the move across social and even created this comical YouTube commercial:
Of course, Scope didn't actually release the product. But it got some great publicity and social engagement for the brand.
May: A time for moms
Your retail marketing calendar 2020 dates:
1st Wedding Season Begins. May marks the start of what should be a huge season for you if selling anything remotely related to weddings.
5th Cinqo de Mayo. How can you associate your brand with Mexico on this day to grab some attention?
9th World Fair Trade Day. A chance to show off all the (hopefully) ethical practices taking place in your supply chain.
10th US, Canada & Aus Mother's Day. The run up to this day should be huge if you sell gifts in one (or all) of these countries.
23rd FA Cup Final. The UK Super Bowl (kind of) - run with this on social and email if you have anything soccer/sport/health related.
Killer marketing example: The Body Shop
The Body Shop are another brand doing well by putting a unique spin on a holiday or occasion - this time for Mother's Day.
Mother's Day tends to lean on the soppy side - flowers, teddy bears, etc. But The Body Shop launched a campaign celebrating the fun and quirky side of moms.
Complete with a #GotItFromHer hashtag and strong email broadcast, they asked people to share the unusual traits people inherited from their mothers:
Source: Econsultancy
It's something different like this that can really help your brand stand out from all the blandness that seems to accompany a lot of these holidays.
June: Summer's kicking off
Your retail calendar 2020 dates:
1st Start of Summer Season. People will start feeling summery and thinking about vacations - how can you capitalize?
5th World Environment Day. Another opportunity to shout about your green practices, and perhaps raise money for an environmental charity.
12th Start of Euro Soccer Championships. Many nations in Europe will be getting major soccer fever, which you can latch onto in your marketing.
21st Father's Day. Start thinking about this day a few weeks before if you sell anything that works well as a gift for men.
29th Start of Wimbledon Tennis Championships. A highlight of the British summer - try giving your brand a strawberry theme if you have a tennis/sport/health related brand.
Killer marketing example: IKEA
IKEA had a simple, yet powerful approach to marketing during a recent FIFA World Cup tournament.
They obviously do have big marketing budgets. But came up with this instead:
Source: The Drum
It's funny, topical and appeals to both soccer fans and non-soccer fans in one.
July: Olympics fever
Your 2020 retail calendar dates:
1st Canada Day. Pay homage to your Canadian customers with a special discount for them on this day.
4th US Independence Day. One of the biggest weekends of the year in the US - give yourself an American theme in your marketing and website.
13th Amazon Prime Day*. If you sell on Amazon, you need to get your discounts ready and approved for this 48-hour bonanza.
24th Start of Tokyo Olympics. A massive day in the worldwide sporting calendar - and a great marketing angle if you sell anything sports or health related.
*Estimated based on last year. Amazon to announce exact date later in 2020.
Killer marketing example: Panasonic UK
Olympics marketing campaigns aren't all about big sponsorship deals and glossy commercials.
Panasonic UK launched a simple #Superfans hashtag. Giving Team GB fans the chance chance to win a variety of items if they posted videos and images of them supporting their nation at the Olympics:
Watching @TeamGB today? Make sure you send your support using #Superfans for a chance to win a TV! pic.twitter.com/KgpbVGuL4W

— Panasonic UK (@PanasonicUK) August 13, 2016
Yes, Panasonic did also lean on their big budget and sponsorship deal with Team GB to promote this. But there's no reason any sized retailer couldn't run something similar on a smaller scale.
August: Summer holidays
Your retail marketing calendar 2020 dates:
19th World Photography Day. Take some epic custom photographs of your best selling products and share on Instagram.
31st Summer Bank Holiday (UK). Usually a great opportunity if you sell anything summer, barbecue or alcohol related.
September: Fall into autumn
Your retail marketing calendar 2020 dates:
3rd Back to School. Huge for stationery stores, office items and school supplies.
7th Labor Day (US). Nice opportunity to run a Labor Day sale on Facebook as Americans will be off work and scrolling social.
Killer marketing example: ArtNaturals
ArtNaturals sell clean, natural beauty products. And they ran a really cool campaign for Labor Day celebrating the working woman.
Rather than the standard "Labor Day Sale," ArtNaturals ran a competition for their Instagram followers to mimic the famous 'Rosie the Riveter' image - a symbol of female strength and empowerment:
Source: Milled
Another great example of a brand standing out by doing something original and unique.
October: Happy Halloween
Your retail marketing calendar 2020 dates:
4th World Animal Day. Get your social followers to share their favourite cat and dog pics on Instagram under a branded hashtag.
12th Canadian Thanksgiving. Another opportunity to run a sale angled towards your Canadian followers.
12th Columbus Day (US). You can also use this day to create some content around American history, that somehow angles back to your products.
31st Halloween. Huge if you sell anything related to costumes or horror, but also an opportunity to run some special Halloween sales.
Killer marketing example: Lunar Beauty
Halloween isn't a hugely lucrative holiday for all ecommerce businesses. But if you can find an angle on it into your products, then it can work very well.
For example:
Makeup obviously fits in on the theme perfectly. And Lunar Beauty did a great job by creating a whole new product line called the Moon Spell collection, based on a throwback to 90s witches in pop culture:
View this post on Instagram

We put a spell on you.... and now.... you're ours ????✨ Introducing the Moon Spell Collection! Available this Friday October 4th at 10 AM PST!!!!!! Go check out @mannymua733 most recent video for the full reveal! It's enchanting ???? - Photo - @damir_k Makeup - @kevikodra Hair - @luevano.hair @lizalicious_hair Set - @roguefoto Styling - @brvndo Studio - @smashboxcosmetics @smashboxstudios

A post shared by Lunar Beauty (@lunarbeauty) on Sep 29, 2019 at 4:10pm PDT
So if your own brand can find a genuine Halloween angle, a dedicated product line or campaign theme could work well.
November: Time for some BFCM
Your retail calendar 2020 dates:
1st Start of Movember. Run a campaign if you sell products targeted at males.
5th Bonfire Night (UK). Create some social posts and emails with a bonfire and fierworks theme.
11th Remembrance/Veterans' Day. Pay respect on social and offer a special military discount on your products.
11th Singles Day. Run a massive sale if you sell anything in China.
26th-30th Thanksgiving Weekend. One of the biggest weekends in the retail calendar (Thanksgiving, Black Friday, Cyber Monday). Be testing your offers and ads in the weeks earlier, ready to roll out your best performers in a huge way throughout this whole week.
28th Small Business Saturday (US). Nice event to lean on during the weekend if you're feeling particularly anti-BFCM this year.
Killer marketing example: Sephora
There are a multitude of different ways to do your Black Friday and Cyber Monday (BFCM) marketing.
But Sephora recently decided to create special BFCM deals for their most loyal customers. Segmenting their email list and sending out targeted offers:
Source: Campaign Monitor
The offer is targeted, personalized and clearly created solely for certain VIP (or VIB as Sephora calls them) customers. And you can profit by doing something similar.
December: Happy Holidays!
Your retail marketing calendar 2020 dates:
5th Small Business Saturday (UK). Give that same anti-BFCM sentiment, but in the UK.
14th Green Monday. Another opportunity to put out some online deals in the run up to Christmas.
19th Super Saturday. Last Saturday before Christmas - should be a huge day, especially in any physical stores.
23rd Last Chance for One-Day Delivery. Have your warehouse organized and ready, then run some last-minute deals with a timer counting down to your Christmas cut-off point.
26th Boxing Day. People are bored and on a Christmas come down - so get those post-holiday sales up and running!
Killer marketing example: Dollar Shave Club
Dollar Shave Club are pretty well known for their edgy, tongue-in-cheek advertising style. And this holiday campaign is no different.
They know their products are about as ideal as it gets when it comes to gifts for men. So created a gift box that was too hot to handle for all other gift options:
View this post on Instagram

The DSC Holiday Shave Set is such a perfect present, other gifts can't handle it.

A post shared by Dollar Shave Club (@dollarshaveclub) on Nov 17, 2016 at 5:25pm PST
It's incredibly simple. But fits in perfectly with DSC's branding, and gets the message across perfectly.
Final thoughts
Occasions-based marketing can be hugely profitable for ecommerce brands - providing seasonal and topical angles for all kinds of sales and campaigns.
Use the retail marketing calendar 2020 dates in this post to plan out your year. Then draw some inspiration from the campaign examples included.
Whether it's a full on campaign or a slight twist on an email, you're sure to drum up some extra engagement and sales.
Which key retail calendar 2020 dates do you use in your marketing each year? Let us know by sharing some of your most effective campaigns in the comments below.
Download a printable version
Want to save a hard copy of our retail marketing calendar 2020 for later? Download a PDF version to print, read offline or share with co-workers.
Download Retail Calendar 2020