What is Cloud-Based Inventory Management Software?
Cloud-based inventory management systems have gained popularity in recent years because they allow you to manage their stock from anywhere, which saves time and money. This guide is to help you understand what could-based systems are and how you can benefit from using one.
What is cloud-based inventory management?
Cloud-based inventory management systems let you track your inventory anywhere with an internet connection. All data is stored in the cloud, rather than on a single computer. This transforms your laptop, tablet, or smartphone into one of the most sophisticated inventory systems available, surpassing desktop systems for ease and usability. Allowing you to access your inventory data from any device, anywhere in the world.
By automating critical aspects of your inventory processes, such as tallying your stock numbers and scanning barcodes, cloud-based inventory management removes the inaccuracies from your counts. As a result, you can take back your time, reduce human error, and do more with the resources you already have.
The advantages of cloud-based inventory management
If you're feeling overwhelmed by the sheer scale of your business, cloud-based inventory management systems can do a lot to help. They allow eCommerce companies to automate their stock levels and distribution processes, making them easy for even small businesses with few staff members. This means that if something goes wrong in one area, it will not affect other aspects of your business.
Some of the benefits include:
Manage inventory from anywhere 
Log in and monitor your stock from anywhere, any time. You no longer have to use installed software on a specific computer; you can whip out your mobile and get the information you need right when you need it.
Instant stock updates 
Find out accurate counts in an instant and make changes to orders to stay on top of demand. For example, if you see a significant surge in orders on a popular item, you can instantly order more so you don't lose out on a fleeting trend by being oversold.
Better reporting 
The instant and accurate updates cloud-based systems provide also extend to reports. Meaning every report is easy to access and up-to-date.
How cloud-based inventory management can help your business grow
When you're trying to grow your business, every moment is precious. Every second you don't have to spend on inventory management is time you can spend on other vital tasks. Here are just a few of the ways that cloud-based inventory software can help you grow your business.
Saves on labor costs 
Cloud-based systems mean anyone can access them from everywhere and see the same data. This means you don't have to invest as much people just to keep an eye on your inventory.
Saves on storage and update costs  
You no longer need to store hardware on-site and all updates are managed through the cloud.
Improves customer service 
Because information regarding orders will be updated instantly, multiple teams can access the same accurate data. This helps you improve your customer service with time-saving features such as instant updates on stock levels, new items, and price changes.
It's faster 
You don't have to wait for emails and reports - the information is easily available on your smartphone or tablet whenever you need it.  
They keep your data safe 
Do you remember the old days of hard copy files and handwritten inventory management? Or maybe that's before your time, but you remember storing your digital files on volatile hard drives that mysteriously deleted or 'lost' data? With a cloud-based inventory management system, you never have to worry about losing your crucial data
Features of Veeqo's Cloud-based E-commerce Fulfillment Software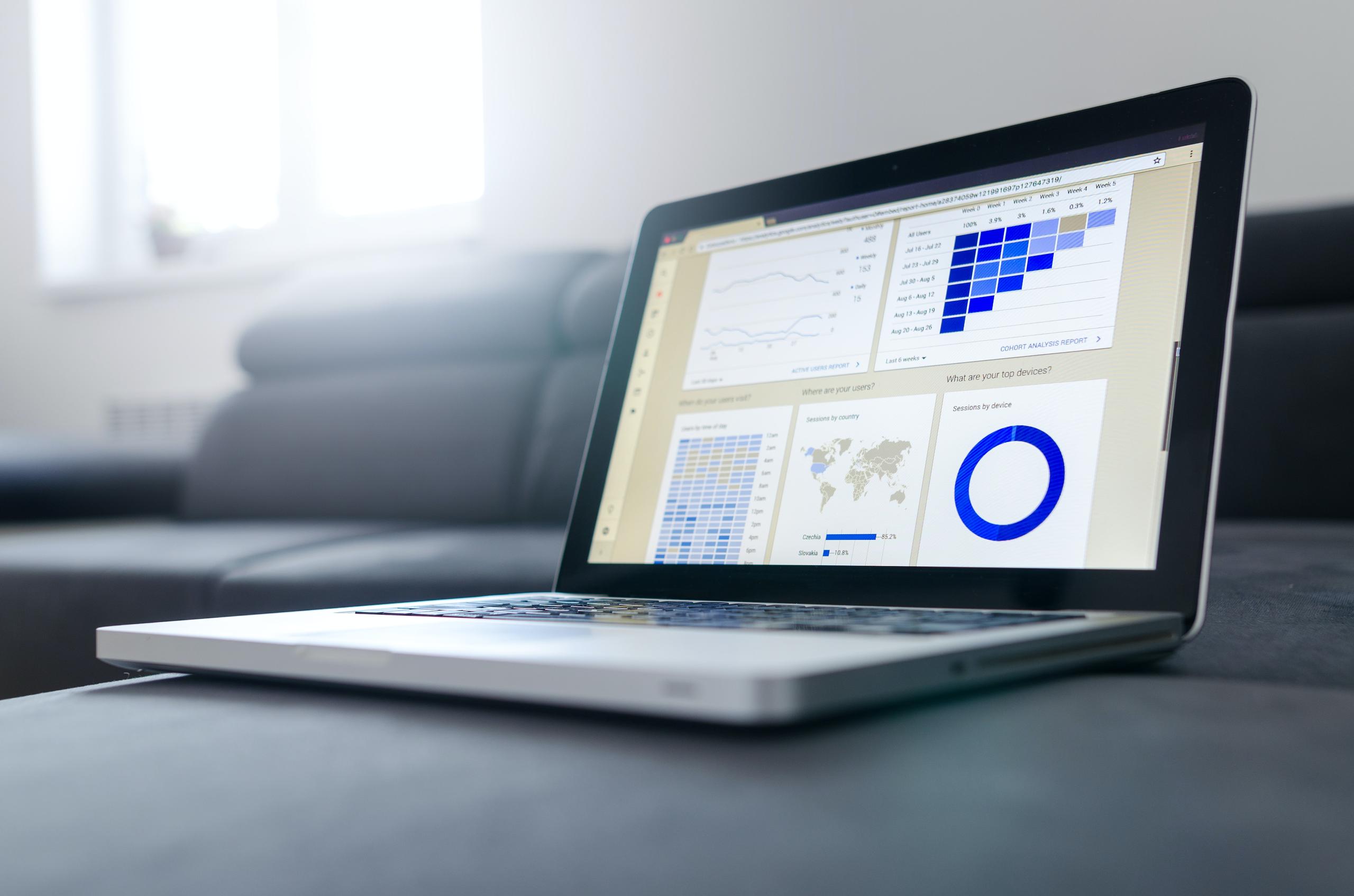 If cloud-based software seems like it could help your business, your next step is finding the right product for your needs. That's where Veeqo comes into play. Veeqo's cloud-based fulfillment software is designed to take the pain out of managing inventory, forecasting and shipping.
Scalable for growing businesses 
Cloud-based inventory software allows you to start small and add more capacity as your business grows. You don't have to buy a new product or pay for costly updates you don't need - you can simply scale up to the next level.
Inventory control 
With Veeqo's inventory control functionality, you can sync inventory across multiple locations, track your orders across multiple marketplaces, keep track of your stock when it's in transit, and stay updated with instant alerts when stock levels are low.
Dynamic forecasting
Forecasting can be a challenging task, and it used to rely on gut feelings and intuition. Thankfully, dynamic forecasting takes the guesswork out of inventory planning, making smart choices about your upcoming busy and slower periods. It reduces costly overstocking and factors in lead times, so you're never caught empty-handed.
eCommerce shipping software 
Shipping no longer needs to be the thorn in your business's side. Use Veeqo's eCommerce software to ship your customer orders from any sales channel, accessing advanced order management and discounted shipping rates. Bulk print shipping labels, automate your shipping workflows, and make shipping even easier.
Live warehouse dashboard 
Your warehouse dashboard is your command centre that keeps your sales channels and marketplaces synced up with your warehouse processes and inventory management.
Barcode inventory management 
Use Veeqo's handheld barcode scanner to implement a digital inventory management system that allows you to manage your orders quickly and easily. Reduce your operational costs by booking in stock, carrying out stock-takes, and making picking and packing faster than ever.
Automated workflows 
Picking, counting, and shipping can all drain your attention away from your more important tasks. Set custom triggers and conditions to put your most repetitive tasks on autopilot, including expediting shipping for next-day orders.
Digital picking 
Veeqo's algorithm sorts through thousands of orders quickly before selecting just the right items from each warehouse bin based on rules and parameters set beforehand. It doesn't require any additional work or input from your staff - it's that easy.
Now that you have understood why cloud-based inventory management is so important, why see what else Veeqo's inventory management system has to offer.