Ecommerce
5 Best Alternatives to Pirate Ship for Ecommerce Shipping Software
Written by Jana Gentry Smith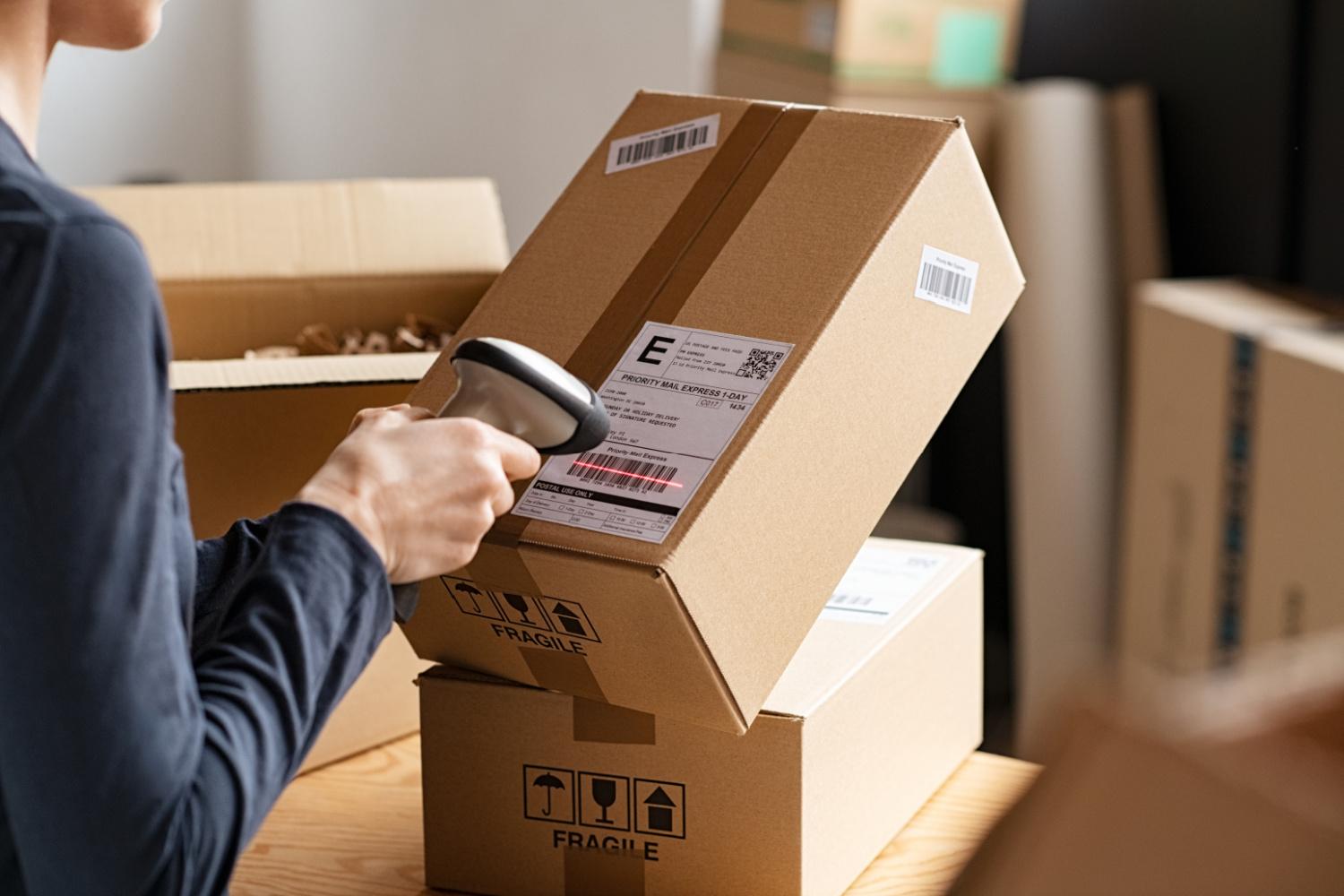 Choosing the right shipping software can be daunting because there are so many "fish" in the sea of options. Although Pirate Ship is a popular choice, it's not the only one—particularly for rapidly scaling ecommerce businesses. 
The best fit for your company depends on things like budget, shipping volume, and integration needs. Let's dive into the top five alternatives to Pirate Ship, guiding you toward a more streamlined solution.
Table of Contents
What is Pirate Ship?

How does Pirate Ship work?

Is Pirate Ship free?

Why look for Pirate Ship alternatives?

5 best alternatives to Pirate Ship

Which of these Pirate Ship alternatives is right for your business?
What is Pirate Ship?
Pirate Ship is a cloud-based solution many small businesses trust because it's an easy way to buy postage and print shipping labels for USPS domestic and international packages.
It offers the ability to purchase and print shipping labels in ZPL or PDF format and conveniently share them with customers via a private link. 
Entrepreneurs, hustlers, non-profits, and small businesses alike tend to gravitate toward Pirate Ship. The appeal? A dash of pirate humor, user-friendliness, and the promise of affordable shipping rates. 
But is Pirate Ship the best fit for your growing ecommerce business? Let's take a closer look at the alternatives.
How does Pirate Ship work?
Pirate Ship's process is straightforward. Once you sign up for an account, you can access features including carrier and rate comparisons, a simple interface, and friendly customer service.
They boast pre-negotiated discounts, which lead to noteworthy savings compared to standard retail pricing. 
The process is simple: 
Measure and weigh your package.

Buy a shipping label.

Pass it on to either UPS or USPS.
But it's not all smooth sailing. While the pirate-themed branding can be memorable, it may also have you saying "Arrgh!" if you frequently contact their customer service.
Additionally, there may be better fits than Pirate Ship if you need to monitor your inventory in real-time or if your shipping needs extend beyond UPS or USPS.
Key features of Pirate Ship
Order management

Alerts and notifications

Status and delivery tracking

Shipping and dispatch management
Is Pirate Ship free?
With Pirate Ship's free-to-use ecommerce shipping software, there are no monthly fees, no markup, and no hidden costs. The signup process is also free and commitment-free. 
Its origin story? Pirate Ship started as a separate ecommerce company seeking the best shipping deals. It negotiated its own deals and then launched Pirate Ship to share the savings with other ecommerce businesses.
So, how does it make enough profit to stay in business?
Pirate Ship generates revenue through partnerships with USPS and UPS, not through per-label charges or monthly subscriptions. Still, you'll need to provide your payment details to buy your labels.
Why look for Pirate Ship alternatives?
While Pirate Ship is free and simple to use, it's not always the perfect fit. 
Its limitations are evident if you need more shipping options, broader ecommerce integrations, or a more efficient bulk order setup. Users have noted the lack of tagging, batching abilities, and limited marketplace integration. 
One user lamented that Pirate Ship doesn't integrate with their preferred ecommerce software: "I do wish I was able to import all of my marketplace sources into Pirate Ship as I can with Veeqo. Such as Amazon or Wal-Mart."
Here's more on how Pirate Ship's shipping software offering misses the mark for some users:
Lack of integrations
As mentioned above, Pirate Ship falls short for folks shipping with FedEx or DHL or those using ecommerce software like Wix. Users have also expressed a desire for better integration with sites like Facebook and eBay.
Currently, users manually copy and paste addresses or upload addresses from spreadsheets for some ecommerce sites to Pirate Ship.
It's a time-consuming process, especially during bulk shipments. For that reason, a more integrated solution could be a real game-changer for many users.
Doesn't partner with all carriers
Another drawback of Pirate Ship is its limited carrier options. Because its business model relies on contracts with UPS and USPS, Pirate Ship doesn't offer shipping options through FedEx or DHL.
This limitation can be a barrier for businesses that prefer or require these carriers.
Limited customer support 
Pirate Ship's customer support also has its limitations. Despite the charm of their pirate-themed banter, live chat and email support are available for only 14 hours a day and are closed on national holidays. 
They offer a help desk with tutorials and FAQ answers if you can't reach anyone. This self-service approach may not work for everyone (especially folks who prefer direct, immediate support).
Further reading: ShipStation vs Pirate Ship 
5 best alternatives to Pirate Ship
Considering the limitations of Pirate Ship, it may not be the ideal fit for everyone. Fortunately, there are several other shipping software options out there. Now, let's dive into the five best alternatives to Pirate Ship that better meet your ecommerce needs.
1.  Veeqo
While Pirate Ship caters to smaller sellers who need to ship their wares, it might not quite meet the needs of larger or scaling enterprises. 
Enter Veeqo, a free but powerful alternative designed to help grow your ecommerce business.
Veeqo offers more than just shipping solutions. It's a comprehensive shipping software for ecommerce businesses that includes inventory control and warehouse management—the very tools you need to streamline and automate core aspects of your shipping process.
If scanning, packing, and mailing on time is a challenge—or if spreadsheets haunt your dreams—Veeqo's powerful suite of tools could be the magic potion you need.
As part of the Amazon family, Veeqo offers full A to Z protections, including their advanced data security and Amazon account protection against negative feedback and late deliveries for shipments sent on time.
Plus, being part of the Shopify Plus Certified App Program means Veeqo has been selected for its high-quality features, service, and ability to solve complex postage and inventory needs of Shopify Plus merchants.
If you're seeking a shipping solution capable of growing with your business, Veeqo might be just the ticket. You'll also get discounted Amazon-negotiated carrier rates, and up to 5% back in Veeqo Credits.
Key features of Veeqo:
Veeqo pricing
Veeqo is absolutely free to use. No kidding. With Veeqo, you get:
Unlimited users

Unlimited orders

No monthly fees

No hidden costs

No limits on shipping labels

Connect your own carrier rates for free
In addition to being free, Veeqo offers immediate rate discounts from major carriers such as UPS, DHL, USPS, and FedEx. Also, you can connect your existing carrier account to Veeqo if you wish, for no charge. Veeqo is not just a shipping solution - it's a growth partner for your business.
Sign-up to Veeqo today and try it out!
Further reading: Veeqo vs ShipStation
2. Stamps.com
Stamps.com, another Pirate Ship alternative, comes with a higher price tag. Some users find value in its desktop app, which allows for convenient label printing. But some folks find this Auctane-owned brand's user interface outdated.
Although Stamps.com supports multiple users, there's a catch—only one computer can be logged in at a time. Also, your shipping options are limited to UPS and USPS. 
While Stamps.com has its perks, keep in mind that other users report long waits for customer service resolutions or service cancellations. 
Key features of Stamps.com:
Shipment tracking 

Delivery notifications

Presets for frequently shipped items 

Domestic and international USPS postage

 Integration with ecommerce sites like Shopify, Amazon, Etsy, and eBay
Stamps.com pricing *
Unlike some other options, Stamps.com comes with a monthly cost. Users can select from one of the following shipping tiers:
Core: $19.99 per month for one user to access services and discounted rates 

Office: $29.99 per month for up to three users to access services and discounted rates 

E-commerce: $39.99 per month for up to five users to access services and discounted rates 

Multi-location: Call for a custom quote 
3. Shippo
Shippo is a multi-carrier shipping software option catering to small, medium, and large brands and ecommerce sellers. It lets businesses sync existing sales channels, buy and generate shipping labels, and easily track shipments and billing.
Users generally find Shippo's dashboard user-friendly and straightforward to integrate with their existing sales channels and apps. But it's not all smooth sailing. 
Some users have pointed out that Shippo's tech support and customer service could improve—particularly when it comes to swift resolutions to pressing shipping and billing issues.
Key features of Shippo:
Web app

API access

Order management

Global carrier discounts

Customer database management

Premium branding experiences (Paid plans)
Shippo pricing *
Shippo offers three pricing tiers, including a free option.
Starter: Free with all the basics and a 5-cent fee per label

Professional: Starting at $10 per month for five users and up to 10,000 labels 

Premier: Contact for a custom quote for a minimum of 15 users and 10,000+ labels
Beyond the monthly plan cost, there are additional charges for advanced features like global address validation and API tracking validation.
Further reading: Shippo vs ShipStation
4. ShippingEasy
Like Stamps.com and ShipStation, ShippingEasy is an Auctane-owned Pirate Ship alternative for ecommerce businesses of all sizes.
It aims to make it easy to automate printing postage labels, setting up shipping rules for common orders, sending tracking updates to customers, and keeping tabs on your inventory.
Along with those features, ShippingEasy's dashboard includes customer marketing and email marketing tools. Like Veeqo, it offers advanced analytics and reporting functions to give you insights into sales and customer behavior.
ShippingEasy boasts "award-winning customer support," and users seem pleased with the product. But it's not without its drawbacks. Some users note it has limited carrier options and fewer features than other shipping management solutions in this list.
Key features of ShippingEasy:
Bar code scanning

API & EDI integration

Inventory management software

Existing FedEx, DHL, or UPS account connection

Customer marketing, product, and user management tools
ShippingEasy pricing *
Hello, decision paralysis! ShippingEasy users will have to choose among seven pricing tiers. While there is a free plan, sifting through the paid options might feel overwhelming:
Starter: Free with basic features and fewer than 25 parcels a month

Growth: $19.99 per month for up to 200 parcels 

Basic: $29.99 per month for up to 500 parcels 

Plus: $49.99 per month for up to 1,500 parcels

Select: $69.99 per month for up to 3,000 parcels

Premium: $99.99 per month for up to 6,000 parcels

Enterprise: $159.99 per month for up to 10,000 parcels
Further reading: Veeqo vs ShippingEasy
5. EasyShip
EasyShip is another Pirate Ship alternative that's caught the eye of many—especially for its streamlined fulfillment operations. Compared to Pirate Ship, it's a better fit for larger businesses because Pirate Ship caters to freelancers and small businesses.
For businesses shipping abroad, EasyShip shines with its automatic calculations for landed costs, import taxes, and duties. 
But it's not all smooth sailing. A few users mention that decoding EasyShip's billing can feel like cracking a code, and they might not win any speed races when it comes to customer service.
Key features of EasyShip:
API access

Real-time rates at checkout

Major ecommerce site integrations

Network of international warehouses

Branded shipping communications and packing slips
EasyShip pricing *
While it's never easy to make a decision, EasyShip breaks down its pricing into four manageable tiers:
Free: One user and up to 50 parcels per month

Plus: $29 per month for three users and up to 500 parcels

Premier: $69 a month for five users and up to 2,500 parcels

Scale: Starting at $99 a month and the price increases as your business expands
Not sure if it's for you? You can check out the free version and upgraded plans during a 14-day free trial.
Which of these Pirate Ship alternatives is right for your business?
In the sea of online shipping tools, one option truly sails ahead of the pack: Veeqo. 
Not only does Veeqo tout enterprise-level features, a bounty of carrier choices, and a network of integrations and partnerships, but it offers all that exceptional value without costing you a dime.
Standout features? Veeqo consolidates shipping, inventory, and warehouse management into one convenient tab, eliminating the need for endless tab hopping. Plus, it offers access to the big four couriers: USPS, UPS, FedEx, and DHL.
If you're looking for a Pirate Ship alternative that doesn't compromise on features or convenience, Veeqo can help you manage your growing ecommerce business with ease and efficiency.
Create your free Veeqo account today and see how easy it can be to manage your ecommerce business as you scale.
*All pricing last accessed November 2023