Shipping
ShipStation vs Pirate Ship - Which Shipping Solution is Right for You?
Written by Rachael Pilcher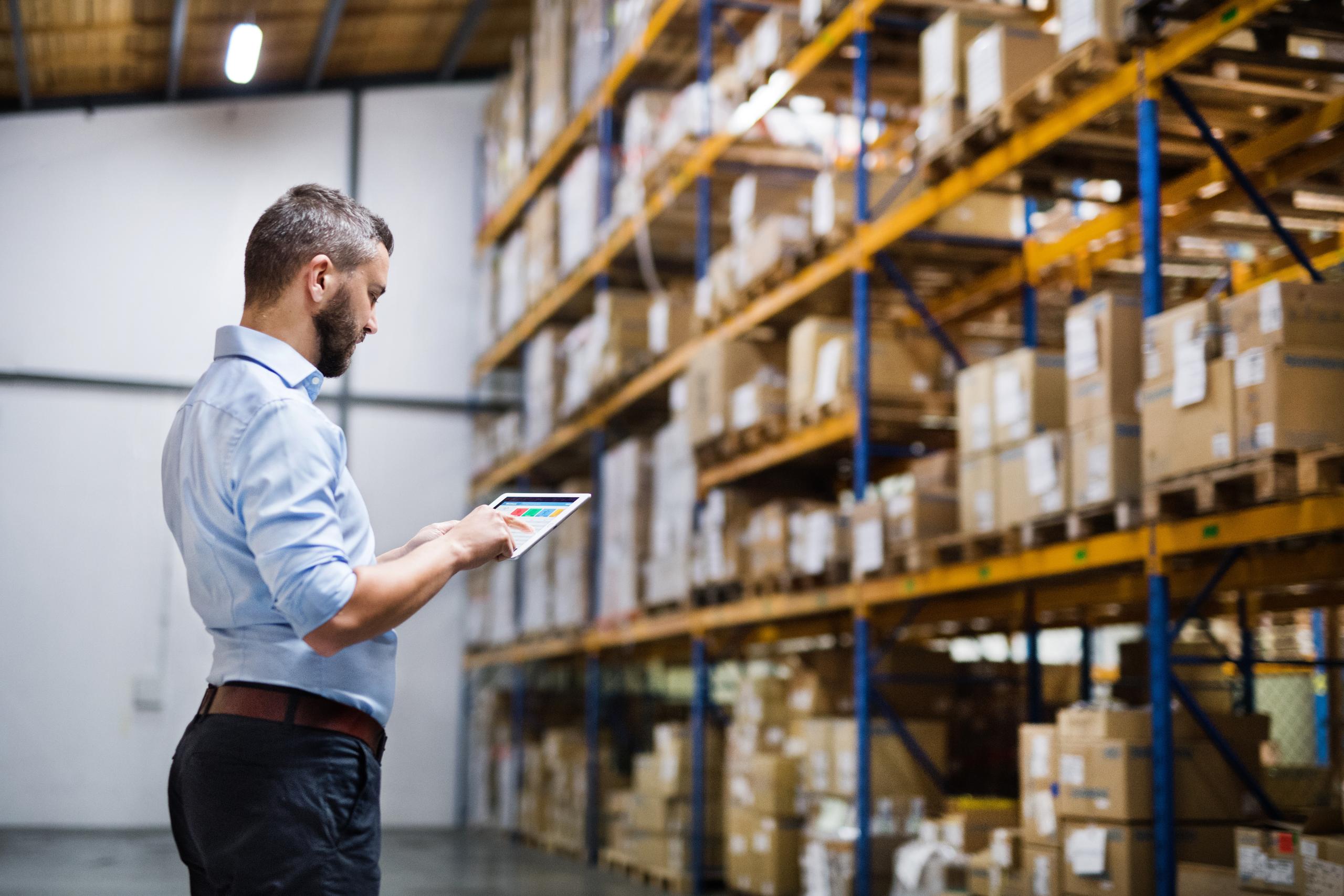 If you've been Googling like crazy for online shipping management software, you're bound to have come across ShipStation and Pirate Ship.
These are both popular solutions for retailers, but they have their strengths and weaknesses when it comes to pricing, integrations, carriers, and core features.
In this shipping showdown, we'll take a look at the pros and cons of ShipStation vs Pirate Ship, as well as how they compare to Veeqo — so you can choose a shipping software that meets your exact needs.
You might be on the fence about which one is the best choice for your business, so we want to show you why Veeqo might be the shipping management software you're looking for. 
Table of Contents
ShipStation Overview

Pirate Ship Overview

Why choose Veeqo over ShipStation or Pirate Ship?
ShipStation
ShipStation positions itself as an inventory management, order fulfillment, and shipping hub for ecommerce retailers, offering tools that help businesses streamline their shipping workflows.
Their typical customers range from small sellers to enterprise companies, and they currently offer accounts to businesses in Canada, United Kingdom, United States, Australia, France, New Zealand, and Germany.
With ShipStation, retailers can import orders from multiple sales channels and then fulfill and ship orders across 74 carriers in the above partner countries.
Further reading: Comparing Shippo vs ShipStation
Integrations
ShipStation offers integrations with a wide range of commerce, payment, accounting, and inventory tools. 
It also syncs directly with leading commerce marketplaces including Amazon, eBay, Etsy, Shopify, and Walmart — making it a solid option if you're a vendor that operates across multiple sales channels.
Plans and pricing
ShipStation has four monthly payment plans depending on the country you're in* — in the US this is Startup, Accelerate, Scale, and Enterprise. These plans all come with an initial 30-day free trial, but there is no completely free plan available for users.
Starter - $9.99 USD per month. On this plan you can add up to 1 user and ship up to 50 parcels each month.

Bronze - $29.99 USD per month. On this plan you can add up to 1 user and ship up to 500 parcels each month.

Silver - $59.99 USD per month. On this plan you can add up to 2 users and ship up to 1,000 parcels each month.

Gold - $99.99 USD per month. On this plan you can add up to 3 users and ship up to 2,000 parcels each month.

Platinum - $149.99 USD per month. On this plan you can add up to 5 users and ship up to 5,000 parcels each month.

Enterprise - $229.99 USD per month. On this plan you can add up to 10 users and ship up to 7,500 parcels each month.

High-Volume - this is a custom plan based on specific user requirements, and is for high-volume shippers.
In addition to these plan prices, you should note that you could be charged extra fees to top up your carry balance (the minimum on your account must be $10 USD), and you'll be charged per label which will be deducted from this balance.
You can also connect your own carrier accounts, but you'll be charged extra fees to do this. As of June 2023 the fees in the United States are*:
Starter Plan - $5

Bronze Plan - $20

Silver Plan - $30

Gold Plan - $40

Platinum Plan - $60

Enterprise Plan - $95
The monthly fee is charged on top of the other ShipStation fees if a merchant identifies itself as (i) having its own direct carrier account and (ii) deciding to use the rates available in its own direct carrier account.
If you want to use premium integrations, this will also incur extra third-party app costs.
All up, ShipStation isn't the best option for businesses that only need to ship small volumes of parcels each month due to the multiple fees.
There are comparable solutions on the market that offer more value — and don't come with the high price tag.
So if you're looking for a low-cost (or free) ShipStation alternative, read on!
Key features of ShipStation
Order management

Delivery management

Bulk label printing

iPhone and Android app

API
Pros of ShipStaion
In general, users enjoy ShipStation's range of cloud-based features that allow them to speed up their shipping management workflow. Users also give positive feedback about things like:
Mobile app functionality

API for non-standard integrations

Integrations with most major commerce channels

Easy to use once everything is set up
Cons of ShipStation
Despite offering support via email, chat, and phone, many users have left online reviews that say customer service is "non-existent" and that "tickets submitted by email have gone unanswered for weeks".
Users also comment that calculating shipping weight for different carriers is difficult, and this can result in being overcharged after parcels have been sent.
Other ShipStation issues that reviewers mention include:
No free plan

Software glitches and login issues

Hidden costs and frequent price increases

Extra fees to add your own carrier rates

Does not work well for users with lots of product variations

No warehouse management
Pirate Ship
Unlike ShipStation, Pirate Ship positions itself as the go-to solution for entrepreneurs and small business owners.
These users tend to be looking for a streamlined, easy-to-use solution that will help them save time and manage their commerce sales more efficiently.
Pirate Ship is free to use, saving you from the potentially steep monthly shipping charges that ShipStation can incur. 
But on the flipside, Pirate Ship only lets you ship with USPS and UPS, so you don't get the benefit of accessing the wide range of carriers and pricing options that ShipStation and other comparable providers, such as Veeqo, offer.
Further reading: ShippingEasy vs Pirate Ship
Key features of Pirate Ship
The feature set here doesn't have all the bells and whistles that you might be looking for in a shipping management solution, but it has the basics covered. 
Users have the ability to:
Import orders from spreadsheets and ecommerce channels

Find the cheapest UPS or USPS shipping options based on their measurement and weight calculations

Find the fastest delivery speeds

Print out labels

Track shipments

See basic reports
Pirate Ship Integrations
Pirate Ship doesn't offer anywhere near as many integrations as ShipStation does, but it syncs with many of the popular marketplaces for small business retailers, including Ebay, Etsy, Shopify, and WooCommerce.
Plans and pricing
As we mentioned above, Pirate Ship is free to use, with no monthly plans or per-label fees, making it a great solution for small businesses who need to keep a close eye on costs.
Pros of Pirate Ship
Pirate Ship reviewers state that they enjoy the user-friendly interface, the ability to track their label purchases and orders, and the integrations with popular seller platforms such as Etsy and eBay.
Users also mention that they like factors such as:
The on-brand pirate theme

Time savings

Simple set-up

Cheaper than many other shipping management options
Cons of Pirate Ship
The biggest drawback for users is that this software only lets you ship with UPS and USPS. It doesn't support other popular global carriers like FedEx or DHL.
Users also comment that some cheaper shipping options such as USPS Media Mail are "hidden away under difficult-to-find sub-menus".
Other downsides to Pirate Ship that users mention include:
Challenges with label printing and formatting

No guaranteed delivery timeframes

Not always cheaper than other shipping providers
In terms of features, users also comment that Pirate Ship feels limited compared to the broader range of features and integration capabilities offered by similar shipping software providers.
Why choose Veeqo over ShipStation or Pirate Ship?
ShipStation and Pirate Ship are two popular ecommerce shipping software options for companies looking to ship, track and manage their online sales —  but they don't offer the value for money that Veeqo does (hint: it's free, with discounted labels and no hidden charges!).
With its powerful inventory management system, warehouse management, and advanced automations, Veeqo makes selling online a smooth, enjoyable experience that's more cost-effective than ShipStation, and more feature-rich than Pirate Ship. 
Veeqo integrates with the world's most popular marketplaces, ecommerce applications, shipping carriers, accounting software, and third-party logistics tools.
Further reading: Veeqo vs ShipStation Comparison Guide
Ease of use
Veeqo is designed to make your life as a busy seller as stress-free as possible.
From creating an account, to set-up, to sending your first shipment, you'll notice that the interface is clean, intuitive, and user-friendly — even if you've never shipped online before.
It's also built to grow with you. So even if you start out as a small business, it has the functionality and features for enterprise sized businesses too.
Veeqo's Automations
A super handy Veeqo feature is the rule-based automation tool for order management. 
You can set up specific rules that automatically select a carrier, plus the packaging specifications and shipping service, which saves your business a ton of time dealing with repetitive tasks.
Select automation rules with parameters such as:
Destination

Price totals

Order volume totals

Allocation weights

Allocation warehouses

Product tags

Amazon delivery options
See the best shipping rates at a glance
Veeqo offers automated rate shopping between different carriers, so you can quickly see what the cheapest shipping options will be for each parcel.
The best rates will always appear at the top of your shipping carrier selection so you don't have to go hunting for them.
Supports multiple carriers
If you need the flexibility of shipping with carriers other than UPS and USPS, Veeqo also lets you ship with DHL, and FedEx.
Inventory management
Unlike Pirate Ship and ShipStation, Veeqo can automatically sync inventory across all of your ecommerce stores, so you're never in the awkward position of telling customers you're out of stock after they've ordered.
Veeqo's comprehensive inventory management software includes inventory forecasting, synchronized warehouse management, and digital picking — helping high-volume sellers pick, pack, and send orders faster than a cheetah on a slip-n-slide.
Integrations
Veeqo's range of marketplace integrations include:
Amazon

Shopify

eBay

Etsy

BigCommerce

Magento 

Walmart
As an Amazon-owned company, Veeqo is fully integrated with Amazon's Buy Shipping and FBA. This means you get extra peace of mind with every Amazon order you ship. 
Veeqo is also a certified Shopify Plus partner. We've been hand-picked by Shopify for our ability to solve complex merchant needs and provide advanced performance, security, privacy, and support.
Analytics and forecasting
While ShipStation and Pirate Ship offer varying levels of reporting in their dashboard, Veeqo's advanced analytics and forecasting capabilities help you gather detailed insights about the health and growth of your business.
Veeqo keeps track of every transaction across all your stores and forecasts future demand. So even if you're a small business, you can enjoy real-time, enterprise-level reporting — for free.
Flexibility to scale
ShipStation and Pirate Ship are two of the most popular ecommerce shipping options in the market, but they don't have the ability to scale alongside you as your business grows. 
This is where Veeqo shines.
When businesses think about shipping solutions, it's usually in terms of their immediate needs. But for everything to run smoothly as your business grows, having the ability to scale should be a deciding factor.
Many companies grow a lot faster than they think they will, leaving them scrambling to find another shipping solution.
Many of the reviews for Shipstation mention scaling issues, for example "as we have scaled to processing over 3,000 shipments a day there are too many holes which can cause opportunities for errors, processing speeds, and lack of flexibility". 
Likewise, some Pirate Ship customers comment that "This software is not scaling friendly".
Veeqo scales smoothly alongside your business, so you'll always have the tools you need to handle growing inventory and order volumes.
Veeqo Price
In case you missed it, Veeqo is totally free to use. No hidden fees. No extra charges.
It's all part of our mission to help sellers stay a step ahead of the competition. And unlike other shipping software, you won't have to pay more as you grow — Veeqo is free to use no matter how big your business gets.
Looking for more helpful resources?
Every business has unique needs in terms of shipping management – so you'll need to weigh up your priorities in terms of "must-have" and "nice to have" features when you're thinking about online shipping tools.
But if you're looking for powerful, automated, user-friendly shipping software — you've already found it!
Create your free Veeqo account today and discover how simple shipping and inventory management can be.
Pricing Sources:
*ShipStation pricing and features sourced from shipstation.com/pricing. Last updated June 2023.