Shipping
Everything You Need to Know About Flat Rate Shipping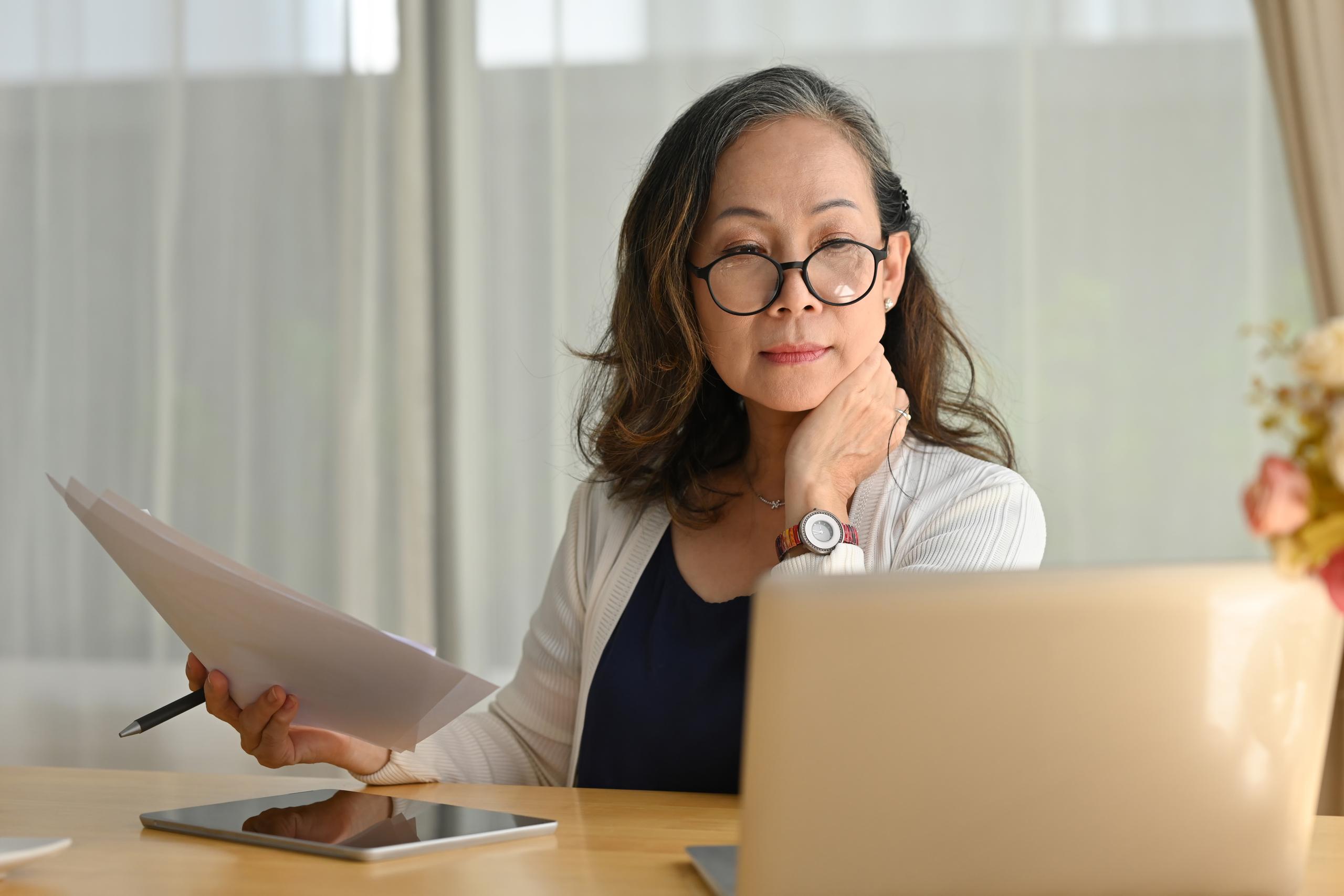 Does your ecommerce store have weirdly shaped items that never seem to fit in standard boxes? Have you had to pay extra because one item just doesn't fit in with the rest?
Are you often shipping unusually heavy items? Or perhaps your parcels have to go very long distances?
If you answered yes to any of these questions, then you're going to love flat rate shipping.
It can be a game changer for sellers who want to make their lives easier while ensuring customers are happy and deliveries are made on time.
What is flat rate shipping?
Flat rate shipping is a standard rate you pay to a service provider such as FedEx or USPS to ship items of in the sizes you need without paying extra.
It also allows you to charge your customers a set rate for shipping which means they don't get any surprises when it comes to checkout.
Flat rate shipping costs apply to the size of the box, the type of service, and the speed of the service. This means you can promise your customers a set fee for delivery on a set date, which is very beneficial for your business.
Why? Because a recent survey found that customers select retailers based on the following criteria:
·   38% of customers believe that reasonable shipping fees are important
·   68% of customers will choose you based on speed of delivery
·   23% will base it on next day shipping
·   30% on customer shipping and delivery reviews
Flat rate shipping is one way you can address every one of these benefits for your customers while also saving yourself money, especially if you have awkwardly sized packages that travel long distances. It is also often not liable for peak shipping charges (which is nice if you sell more stock in the holidays).
Different types of flat rate shipping
FedEx, UPS and USPS are the main flat rate shipping companies and they have different flat rate options available to your business.
You will need to assess which one is best suited for your ecommerce based on the size of your packages, the costs you have in mind, and whether or not you want to offer next-day delivery.
Further reading: UPS ground versus FedEx ground
FedEx OneRate is the flat rate service from FedEx and its delivery costs are broken down into Zones - the further the package has to travel, the more it will cost.
However, the company does offer next-day delivery on all package sizes which USPS does not - their Priority Mail Flat Rate only allows next-day flat rate delivery on envelopes.
USPS provides fast and reliable delivery between 1-3 days for packages up to 70 pounds in weight. UPS Simple Rate has a maximum weight of 50 pounds and offers a variety of different delivery time frames.
Discover how to optimize and get the most from your USPS Priority Mail Flat Rate, and learn how you can streamline shipping and save costs.
Top tip: If you are sending small or light packages, check the standard pricing as it may be cheaper to use standard shipping rather than flat rate shipping for these.
How flat rate shipping works
The process is very simple. You select the box size you want to use, you pack and address it, and you ship your items at the set rate provided by either USPS, UPS or FedEx.
With FedEx you can choose between either an online or instore shipping options - their online version lets you do everything from order boxes through to choosing your rates and shipment dates all from one central dashboard.
USPS requires that you do everything instore - you will need to collect your boxes, pack them and then you can choose for them to pick up the parcels for delivery or to take them back to your closest USPS office. UPS also offers you both an online and instore option for your flat rate shipping.
Is flat rate shipping fast?
All three companies offer overnight delivery options so the short answer is…yes.
However, USPS doesn't allow for next-day delivery on boxes, only envelopes, so if you regularly post your items offering next-day delivery, then you will need to use FedEx.
Flat rate shipping is also faster than economy or standard shipping so you save money while still hitting those fast delivery notes for your customers.
Is flat rate shipping cheap?
If you are shipping large, unusually shaped items or if you regularly ship items longer distances, then the cost of flat rate shipping can take your expenses down considerably.
It also takes down your admin considerably which saves you time and, by default, money. You can spend the time you've saved having to constantly wrangle shipping costs on growing your business instead.
But…
If your packages are extremely oversized, then flat rate shipping could still cost you more plus, you may find that it is cheaper to use other delivery options for smaller items.
This means you need to constantly check if your flat rate shipping costs are actually saving you money. On the plus side, you'll soon get a feel for which items will be best suited for which shipping option.
UPS has a national flat rate, FedEx has rates based on three different zones, and USPS has a national flat rate.
Understanding flat rate shipping boxes
There are different sizes of flat rate shipping box to suit different fees, times and options. Choosing the right box size may come down to which company you opt into using for your flat rate shipping.
Each company has different sizes and choices available to you, so you may need to shop around on costs and packaging before you settle on the best shipping option for your business.
UPS allows you to use your own packaging as long as it fits within their required sizing metrics, which can save you time if you're in a rush to ship and can't wait to collect boxes or if you'd like to use this as a branding opportunity.
USPS and FedEx require that you use their boxes which, if you have to drive to collect them as with USPS, can be a pain. That said, both USPS and FedEx don't charge for their boxes so you will save money on packaging if you opt into their services.
Top tip: If you go over the weight or dimensions for any of the provided flat rate services, you will incur extra charges or be forced to use standard rates that may be significantly more expensive or slower.
Can flat rate boxes ship internationally?
FedEx One Rate is only available within the United States so you would have to use FedEx Global One Rate to manage your international shipping requirements.
You can choose between FedEx International Priority for 1-3 business days, or FedEx International Economy for delivery between 4-6 days.
USPS offers Priority Mail International at flat rate pricing based on either size or weight and can take up to 10 business days.
Further reading: Flat Rate Shipping Pros & Alternatives
Ship easily with Veeqo
Veeqo has an established relationship with all major carriers, which means we can help you automatically find the best shipping rates based on your package sizes, weights and destinations.
Our system allows you to select the box sizes you need, manage your shipping labels, plan your delivery dates, and manage all the complexities of the process.
This helps you to better identify the costs and parameters of any deliveries you want to make, so you can choose if flat rate is the right fit for your packages very quickly and easily.
If you'd prefer to use USPS, or if their flat rate options are a better fit for your business, then Veeqo offers low USPS shipping rates straight out of the box (forgive the pun) for your store.
If the flat rates available for your products are too costly or if your packages don't fit their flat rate requirements, then we also give you immediate access to USPS services at reduced prices across Express Mail, First Class, Priority Mail and Parcel Select.
You can also now access the lowest commercially available rates, based on our pre-negotiated pricing from UPS, USPS, FedEx, and DHL and up to 5% back with Veeqo Credits.
Use Veeqo to connect your own carrier accounts without any extra costs so you can keep any negotiated shipping rates that you've already secured within your Veeqo account.
Veeqo will also help you to  automate essential shipping and packaging processes and we offer you a solid inventory control solution designed to help you streamline your operations.
You need the right software and the right integrations to ensure you can save money on your shipping costs. They can escalate quickly so you want a solution that gives you clear cost savings from the outset.
And, the best part? It's free.
Flat rate shipping FAQ
When is it cheaper to do flat rate shipping?
When your items are small, heavy, oddly shaped and travelling long distances on a regular basis. You will also benefit from flat rate shipping if you ship orders from a centralized warehouse.
Can I track my FedEx One Rate shipment?
Yes, FedEx allows you to track your flat rate shipping items.
Can I ship returns with UPS Simple Rate?
Yes, UPS allows you to ship returns with printed return labels (Veeqo can help you with this too!)
What is the difference between flat rate and standard shipping?
Flat rate shipping is often cheaper than standard rate and is usually available for every type of item that needs to be shipped.
Do I need ecommerce business insurance?
It's advisable to always have insurance because, as the old adage says - what can go wrong, just might. Read our guide on insurance right here to find out more.
Sign-up now for Veeqo, a free shipping and inventory management software owned by Amazon, that provides A to Z protections and up to 5% back in Veeqo Credits on eligible shipments purchased through Veeqo.