Ecommerce Operations
How to Choose a Company to Ship Your Orders With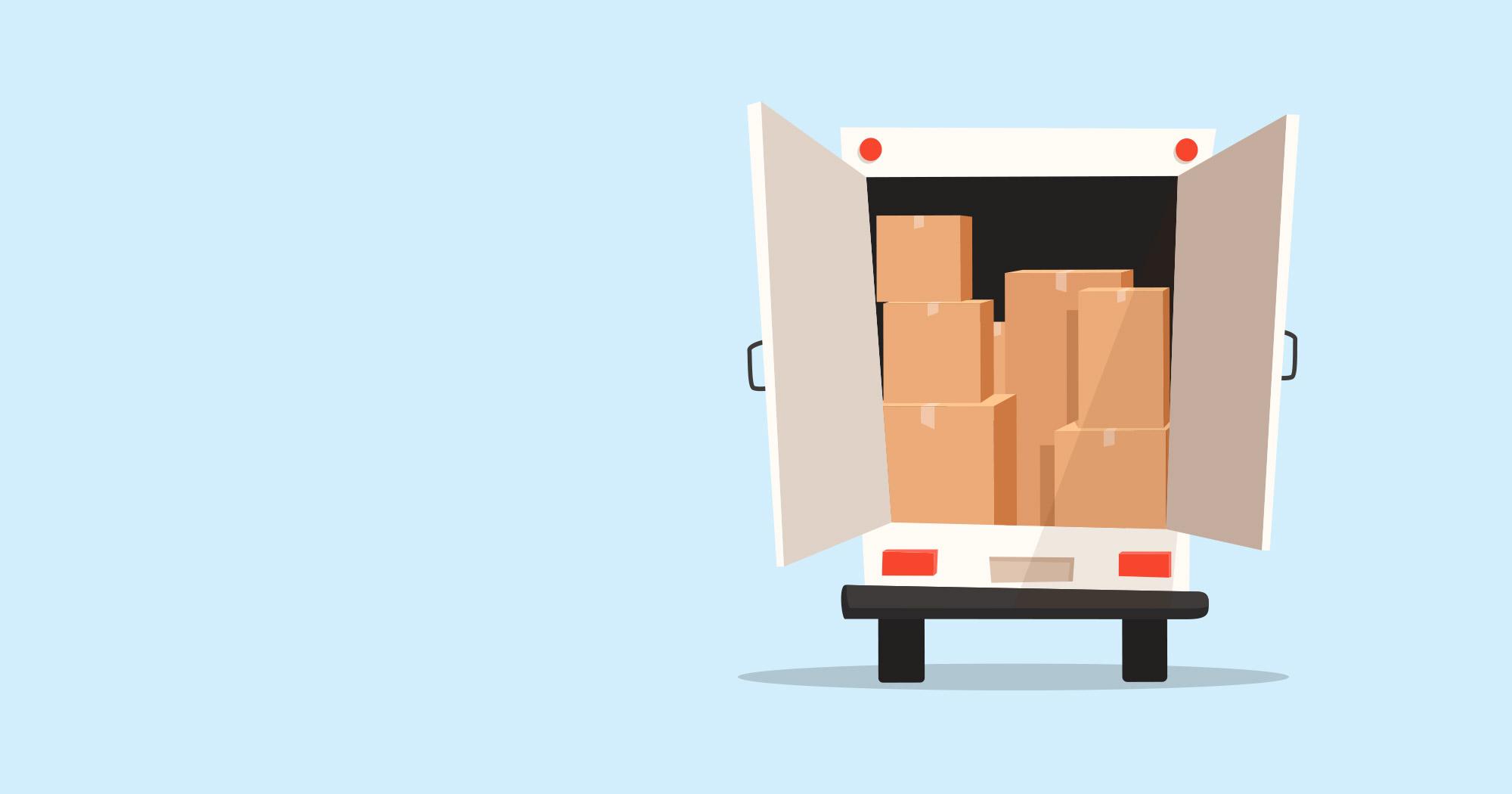 As a new retailer, it might not occur to you at first that you need to decide on a company to ship your orders with. It may not even seem like an important decision, but a choosing a good shipping company can make or break your business – providing a slow or sloppy delivery service can cost you customers, so it's worth getting your shipping on point if you want to keep your customers satisfied and loyal. For many new retailers, getting started with your shipping may seem like a challenge at first, so we've spoken to some retailers who've been there and done that to give you their best tips when choosing a shipping company.
Bear Strength, UK based clothing retailer
How did you determine a shipping company for your business? By meeting with different companies to see what they had on offer and how they could benefit our business. We also wanted a brand which was internationally recognised and trusted. What factors did you consider when choosing your shipping company? We needed it to be reliable, cost effective, ship to locations specific to our needs and another key thing which was specific to us was we needed the ability to import on good rates. What are the most important things a courier can offer you as a retailer? The most important thing would be reliability without a doubt. Another thing to note would be a courier that cares and doesn't turn up with a parcel that looks like it has been kicked all the way to your doorstep. We found Yodel were guilty of this whereas companies like DHL and Royal mail take a lot more pride in their work and how they are portrayed as a company – this then in turn reflects within their staff and all the people who handle the goods.
First— go to your local post office. Sit down with someone and discuss the options. For example, I sell a board game. For certain sales it pays for me to use the postal service's boxes with set rates (in my case if I ship to the east coast; not if I ship to California). Second— go to FEDEX and UPS (or the like) and set up accounts. You'll know after a month which one works better for you. One might be closer to your place of business; one might be cheaper due to an association you belong to— ie. you might get a cheaper rate through AARP or a professional association, the American Bar Association, etc. I could go on and on…I've used shipping companies to import, as well. The bottom line is— I can't emphasise enough, there can be a significant difference in the cost you pay for the same item to be sent/received to the same place. The retailer needs to do some homework — he or she can save a lot!
Doug Sternberg at Dotcomdist , VP of Client Strategy
Consider the experience you want to provide for your customers. In order for a customer to maintain loyalty to a brand, they need to feel they are in good hands. Practically, this means that shipments must arrive on time and in good condition. If either of these issues do arise, the customer will place blame on the retailer, not the fulfilment firm, so a brand needs to choose their logistics partner wisely. On a more technical level, a retailer needs to think about the future. The growth capabilities of a potential partner, their real-time data access, freight relationships, flexibility and inventory control are all important factors to consider because they affect your company's growth in the long run. At the end of the day, of a logistics partner can't support your program initiatives (B2C, B2B, hazmat, etc.), then they are not the right fit for your business. A logistics company that cares about your customer as if it were their own is one I trust. When a fulfillment company in your fulfillment you end up delivering a better experience for the shopper. For instance, a superior partner will be willing to negotiate your rate to the best of their ability because when your shipping rates are low, you can pass those savings to the customer. Similarly, a logistics partner should try to help you secure new business through their relationships. Further, how the partner communicates with the retailer about their operations and the ways they determine shipping rates are good indicators for how they value a growing retailer. These more technical aspects of the business are not as cut and dry as they may seem. A good partner has the right operation and material handling processes that in the end build trust with your customers and help you win new opportunities. Best price is almost solely about your relationship with the logistics firm, which has a relationship with the carriers. Over time, your logistics firm will increase their understanding of your business and come to trust that you will maintain a certain level of shipments. When they can depend on you for business, they are more willing to negotiate that deal down with a bulk discount. More practically, retailers need to come prepared to make a deal that works for them. Cost per unit versus annual budget, SKUs under management per category and sales forecasts are elements to bring to the table to make sure you get the service you need that makes your customers happy in the end.
Elyse McNabb, Chief Creative Officer at US based Nourish With Style
Price – not only price of postage but also subscription price of software you use/don't use. Does your postage provider offer a discount on postage that might offset the subscription/membership price? 2) Shipping supplies – boxes, bags, labels, printing, printers – what is provided by your postage provider – what isn't? What would you need to buy and what are the reoccurring cost associated with that method – how does that affect your overall price? 3) Cost for pick up/drop off. Some companies pick up for free, some charge, some you can drop off – how close is a store/outlet to do this with? How convenient is it with the number of packages you have to deal with on a daily basis. Do the pick up / drop off times work with your business model? 4) Tracking abilities and number of lost packages by provider. How do your customers like the service and what are you hearing back from them? Your customers are going to be a big factor in what works for your company, make sure you listen to them! 5) Tiny changes can add up to big numbers in the long run – not only in dollars and cents but also in time, sweat equity and sanity. Don't do what I did in the beginning and spend extra hours a week just to save a few dollars. Your time has value too!
David Tuttlebee, Managing Director, at UK based Skates.co.uk
Make sure they deliver! Find out their actual delivery on time percentages
Price – Negotiate, don't just accept what they offer you, if needed go up the chain to management in the courier company
Know all the hidden costs – fuel surcharges, oversize charges, wrong postcode charges, even sending too many parcel charges….you'd be shocked….couriers hide lots of extra charges in the small print….know about it or you'll get stung.
Build key relationships – Couriers are always changing prices, build trust between you and the other courier sales people, they'll come to you with a great offer if you don't mess them about
Loyalty but only when it's worthwhile – Staying loyal to your courier has it's rewards, your staff know how things work, the courier wants to keep hold of you and will support you more, however only stay loyal to the extent that the courier stays loyal to you in terms of support, service and price.
Listen, Listen, Listen – ask other companies and customers using the courier you're considering. Find out their experience
Get an Account Manager – without a direct point of contact it's a pain in the butt to sort complicated issues out
Refunds – Check the refund policy and make sure it's realistic to get it claimed.
Shop around – Speak to a number of couriers – don't just go for the first option offered to you.
Does it integrate? You need to be sure the IT team can integrate the courier into your online retail systems, plus the cost of doing so, no point otherwise!
Mitch Goldstone, President & CEO at US based ScanMyPhotos.com
My best tip for choosing a shipping company, based on 25-years as a business owner, relates to the same reason we all have that favourite restaurant: it's the people and experience, not price. In my case it's all three. Companies need to forge relationships not with shipping company telemarketers, but with every level of personnel. At ScanMyPhotos.com, we have friendships with our local USPS team all the way to Washington D.C. Over the years, I have come to understand that most businesses only focus on the lowest price. In my case it's service, then price. With a little thought, forward planning and trial and error, you should be able to settle on a shipping company which suits you needs and really delivers.