Ecommerce Operations
How to Keep the Benefits of Royal Mail OBA with Veeqo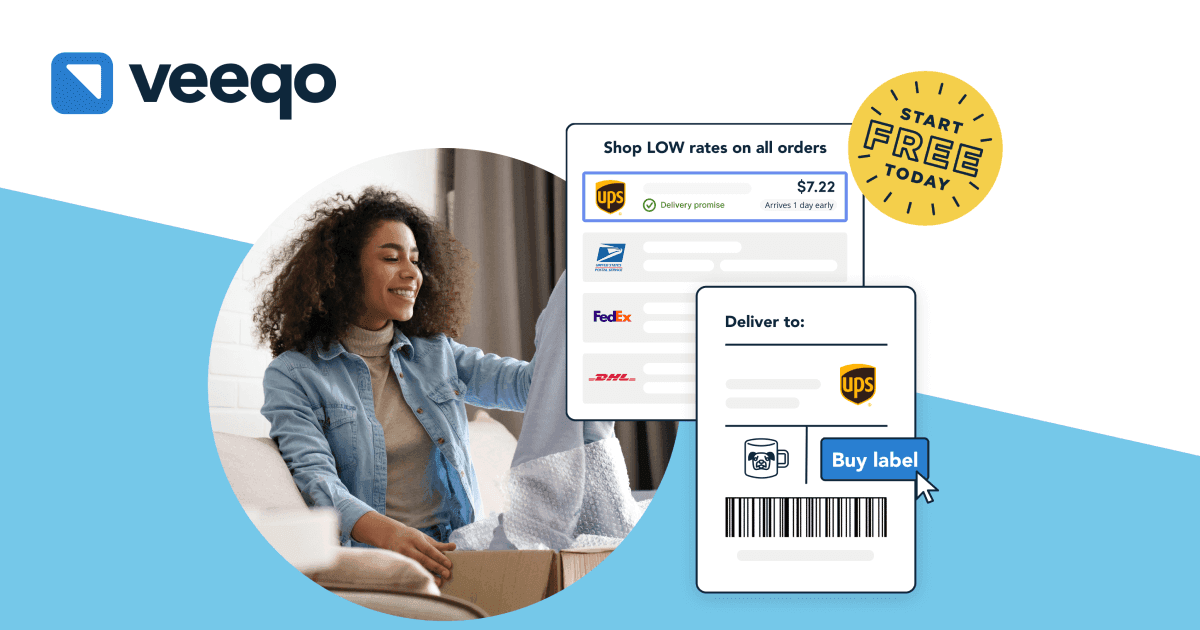 Royal Mail Online Business Account (OBA) is a service provided by Royal Mail which allows you to manage your Royal Mail account online. With a Royal Mail OBA, you can:
Manage your Royal Mail account online
Process orders more efficiently and securely
Download tailored management reporting. It's easy to use and lets you take better control of your budget and cashflow.
Veeqo's direct integration with Royal Mail means you can ship orders in Veeqo and choose which Royal Mail services you want to use. Veeqo will then create and print the label for you, update the order as shipped and email the customers the tracking number (if there is one). You can also print off a daily shipment report, which is formatted for Royal Mail (called a Collection Manifest) so your collection driver can sign for all of your parcels. To use the integration, all you need is an Royal Mail online business account (OBA). Do I still need Royal Mail Dispatch Manager Online (DMO)? Nope. Veeqo replaces your need to print labels using Royal Mail DMO. Can I create labels with tracking numbers? Yes, Veeqo supports all of Royal Mail's services, including all those with tracking numbers such as Special Delivery/Signed for/Tracked. How do I print the labels? Royal Mail provides a roll of sticky labels for free. You just need a thermal printer and then you insert that roll of labels. When you ship orders in Veeqo, you can choose which service you want and out pops the label(s) from the printer. What is the advantage of the Royal Mail integration? Speed. With just one click, your sticky label is printed, (including the customer's delivery address) and then easily applied to the parcel. No more copy and pasting shipping addresses. We also automatically email the client to say the order has shipped and give them the tracking number (if any), also updating your marketplace/web store. On average this saves 3 minutes per order. How do I pay for the Royal Mail labels? Once a day, you print your collection manifest, which lists all the items you shipped that day. We then report to Royal Mail and they will then invoice you weekly/monthly. You will be able to view what you've been billed for in your Royal Mail OBA. So how can you get the benefits of Royal Mail OBA with Veeqo? Royal Mail's bulk print option with OBA will close in September 2015. This means that if you're a Royal Mail OBA customer, from September onwards you will have to use DMO instead to print a label for each order, however with DMO you can bulk print labels by importing a CSV file with your data. Say you send 150 parcels a day by Royal Mail 2nd Class. You simply stick the 2nd class stamp on each parcel, then create 1 order in OBA which says 150 x 2nd class parcels. Quick and easy, it only takes a minute.
As a summary, you can use Veeqo to print hundreds of labels with just one click.
Click here to learn more about Veeqo's shipping software features