Ecommerce
Top 10 UK Retailers Twitter Response Times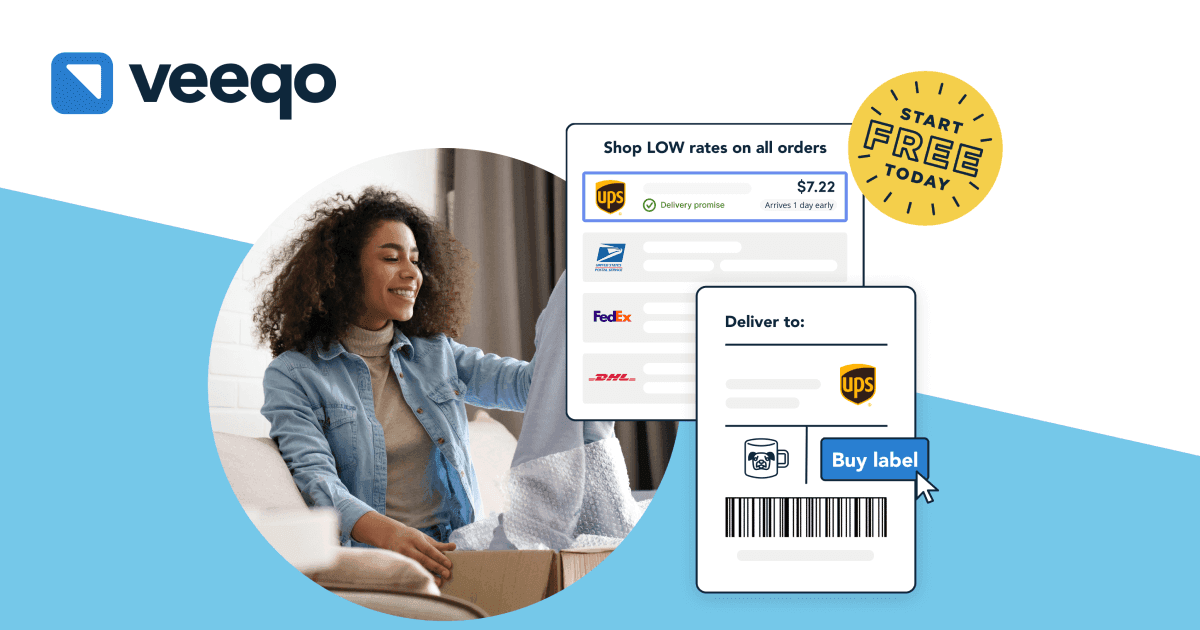 At Veeqo, we understand that customer service is important. That's why we've investigated UK retailers Twitter response times, to see who offers the best customer service.
10 UK retailers. Four members of our team. Three requests. Three times in the day. One week.
Over the course of the week, four members of the Veeqo team – Jodie, Jade, Kayleigh and Lea – used their personal Twitter accounts to send 3 different types of Tweets at three different times in the day to each of the top 10 UK retailers.
We sent the following Tweets:
1. "Do you do free delivery?"
2. "Do you stock X product in X store?"
3. "What time are you open til today?"
We decided to send the tweets at three different times in the day – morning, midday and evening – making sure every retailer got each variant of Tweet at each of the designated times to ensure the experiment was fair. We then timed how long it took the retailers to respond to these tweets, worked out the average times, and assessed their responses, making a note of how friendly, helpful, and informative they were.
The 10 contenders
After some online research into who were considered the "top 10" we found that there was a variety of ways to define the largest retailers. So we opted to compile our list from the most recurring retailers in the lists we could find online. We ranked them as follows:
1. Tesco
2. Sainsbury's
3. ASDA
4. Morrison's
5. Marks & Spencer
6. John Lewis
7. The Co-operative
8. Argos
9. B&Q
10. Homebase
The results were quite interesting…
Only one retailer stayed in the same position as its place in the top 10, which was Sainsbury's (at 2nd place).
Some brands did better than their position in the top 10; these include B&Q (by 8 places), Morrison's (by 1 place), Argos (by 4 places), and Homebase (by 2 places).
There were a number of retailers who did worse than their position in the top 10: Asda (by 2 places), M&S (by 1 place), (by 6 places), and Co-operative (by 2 places).
One failed the experiment – John Lewis* didn't respond to one of the 3 Tweets, so they were disqualified as it wouldn't have been fair to give them another chance – sorry John Lewis, you only get one!
Some of them had multiple accounts. We found this confusing – who are we supposed to contact? Would "Asda" answer service questions, or do we have to look for the Service Team one? Some retailers like to have multiple accounts to keep their customer service, queries etc separate from their marketing.
Here are some of the multiple accounts we found:
@BandQ, @BandQ_help; @Argos_online, @ArgosHelpers; @TheCooperatve, @CooperativeFood; @Asda, @AsdaServiceTeam. (Sainsbury's and Morrison's also had multiple accounts for news, PR, magazines etc, but this isn't as bad as the others as they are obviously just for news/PR queries etc.)
We have given B&Q the "Most Helpful" award because they went out of their way to solve the issue, asking follow up questions and making multiple suggestions.
Marks & Spencer got the award for being "Most Informative", always providing links to the appropriate sources of information.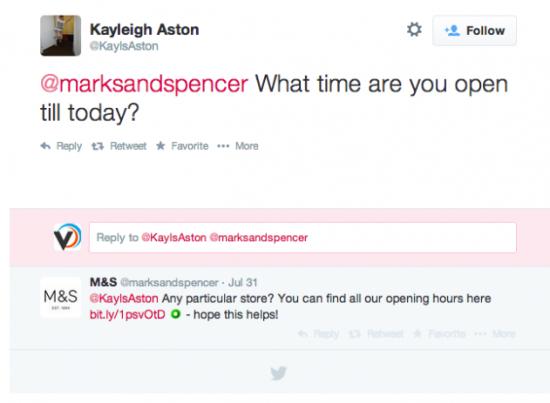 Morrisons were considered the "Friendliest Retailer", always leaving a name and using plenty of smiley faces.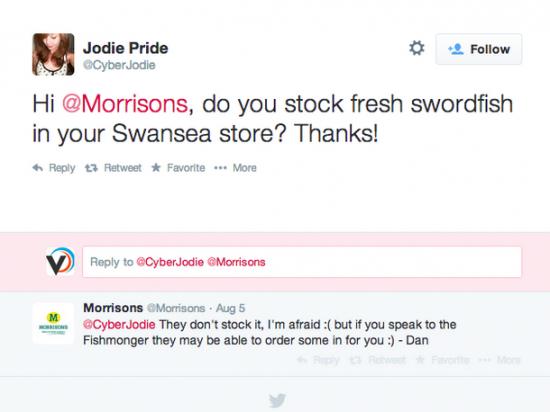 The results from our study were interesting, with a very mixed bag of results. Check out our next blog post for tips and recommendations on how to improve your customer service!
*Although John Lewis technically failed the experiment because we are still waiting for a response to one of the three Tweets we sent, we'd like to point out that their two responses were fast, helpful and informative, and it's a shame that they they were disqualified because they had the potential to do very well at the experiment.
Sources used for infographic statistics:
Econsultancy, The Drum, Synthetix, Ragan, Kissmetrics, Desk, Zunch, American Express, Help Scout, Convince and Convert, Social Media Today
Make Life Easier. Keep your inventory right and your shipping on time.