Ecommerce
5 Reasons Why Print On Demand Is Perfect For Your New Clothing Brand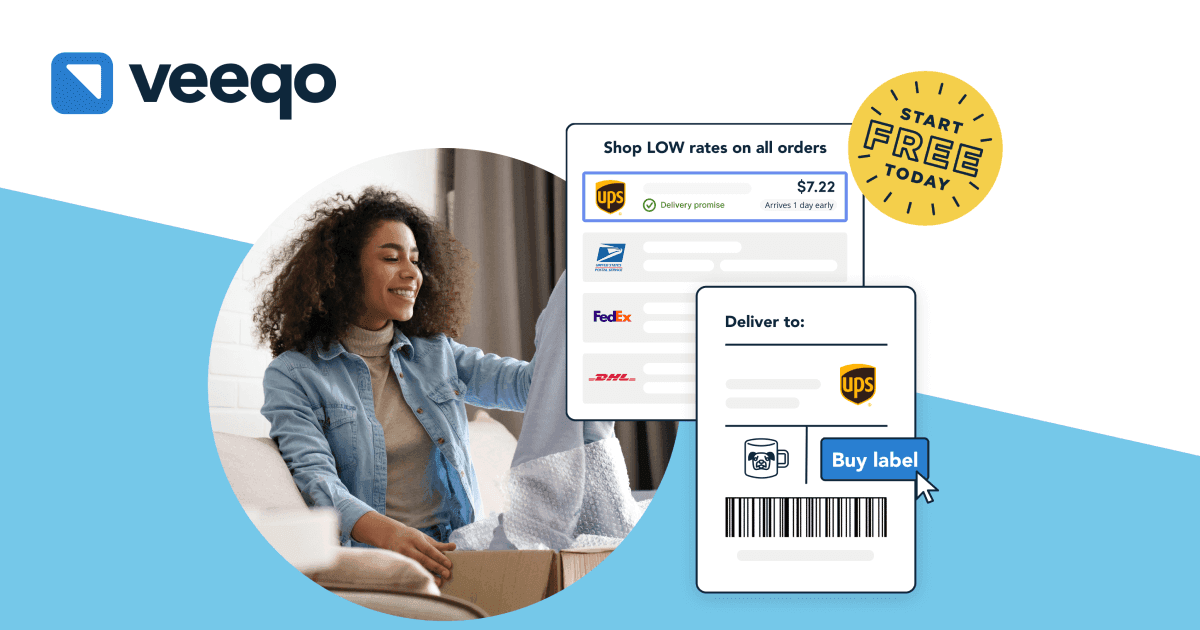 Imagine what you can do with your clothing brand when you don't need to compromise on anything. Style, quality, product branding: you can have it all. And the best part? It doesn't cost you anything until your customer orders.
Print on demand is revolutionising the fashion industry. Online stores that wouldn't have survived five years ago are suddenly competing with the high street. And in a market where more and more shoppers are going online, that can only be a good thing.
Retailers success with print on demand comes from the money it frees up. Think about it: if you're not investing your limited resources into stock, where else can it be invested? Marketing? Training?
What is Print on Demand?
It's a printing service that flies in the face of traditional wholesale. Your products are printed when you need them, instead of in bulk before you need them - meaning you don't need much to start an online clothing store and grow your business.
Print on demand has already revolutionised the book publishing industry, and with digital technology paving the way for photo quality textile printing, the fashion industry is close behind.
With that in mind, here are five reasons why print on demand is perfect for your new clothing brand:
1. Your budget will thank you
At the start of any business, cash flow is vital. Depending on how you're starting up you could have a good chunk of money behind you, or you're simply funding things from your own disposable income.
Either way your resources will be finite and you need to make sure what you do have is used optimally. Enter print on demand.
It's fantastic. Since you only pay when you take an order, and when you take an order you're paid by your customer, you're basically using their money to have their product printed. You don't need to spend anything on stock. Let's repeat that bit.
You don't need to spend anything on stock
You've just eliminated one of the biggest drains on cash reserves for a clothing brand by making one simple decision.
Each penny saved on stock can now be put towards your marketing budget or necessary equipment needed to run your business. Keep making decisions like that and Sir Alan Sugar will be looking to hire your savvy skills in no time!
2. Unlimited product options
Don't take that literally. We use the term unlimited because it makes for a catchy title, but it's a bit of a bold claim. In reality print on demand opens doors that buying in bulk would otherwise slam in your face.
In fact it's deadbolt and barricaded with a chair wedged against the door handle. Unless you're Jack Bauer you're going to struggle getting in.
When you order in bulk your cash is invested in the products you've bought. That means when the money runs out there's no more until the products have been sold. Now we're not criticising your sales technique, but what happens if they don't sell?
The print on demand model overcomes this problem pretty easily: if your money isn't invested in your products you're free to experiment and offer as many products for sale as you like.
Of course they'll need designing first, with mock-ups or photo-shoots used to create online product images, but your product options become almost unlimited.
Suddenly you're free to offer colour, size, sex and style variations that bulk buying imposed limits on. You can list ten or ten thousand t-shirts for sale and only your bandwidth will protest. Just remember Uncle Ben's final lesson: with great power comes great responsibility.
3. Digital printing
The print on demand model for the clothing industry was made available by advancements in digital printing technology.
We haven't quite reached AI levels of advancement yet, but even if we had we strongly suspect any sentient robot would set up an online store and take advantage of the advances in printing technology that made print on demand possible.
Print on demand uses a method of printing called Direct to Garment (DTG). It's essentially modified inkjet printing technology that is capable of achieving the same photo-quality prints but on t-shirts and other garments.
By modified we mean very modified: don't try stuffing a blank t-shirt into your printer's paper tray to see if you can print something yourself. It might cause a bit of a jam and will almost certainly void your warranty.
Digital printing is superior in almost every way to bulk printing methods like screen-printing. It's capable of ridiculously high quality prints that last, there are no set-up costs and you can print literally anything you like.
Digital printing is far superior to screen-printing
If your clothing brand sells complex, colourful and vibrant t-shirt designs your manufacturer will need to use a DTG printer to print them anyway, so you might as well jump in with both feet and adopt print on demand.
4. There's no discrimination
It doesn't matter who you are or what you're selling, print on demand levels the playing field for everyone. New clothing brands, charities, bloggers, vloggers, bands, artists and anyone else you can imagine are welcome to use the service to sell their products.
There are thousands of reasons to sell products, and print on demand caters to each and every one. Maybe you're a vlogger hoping to capitalise on your success by selling t-shirts with your face on (not recommended, come up with a better design or get prettier).
Or perhaps you're an artist who's decided to create a business from your talents – you only need ambition to succeed.
Print on demand removes financial risk from opening your own clothing store. Sure, there are other small expenses but these can easily be covered from your own pocket until your store starts making enough money to become self-sufficient. You only need ambition to succeed.
5. Don't just print on demand: Drop Ship
When you combine printing on demand with order fulfilment you get drop shipping. Ignore the jargon; this basically means you can have the same company print your products on demand, and then use these products to fulfil orders on your behalf.
You'll notice that drop shipping leaves you with little do when it comes to fulfilling your own orders. You're very observant.
Drop shipping allows you to delegate fulfilment responsibility to a supplier whilst you concentrate on growing your business. It's like having your own printing and packing team on standby.
Some drop shipping companies take things even further. Like Inkthreadable. Our drop shipping services extend to garment labeling with either DTG printed or woven labels, and every single parcel that leaves our care does so in plain packaging.
Our product range doesn't stop at t-shirts either: hoodies, hats and homeware are all available so you can develop a product range that suits your brand perfectly.
Printing on demand is awesome and it should be seriously considered as an option if you're seriously considering starting your own clothing brand or online store. Check out Inkthreadable for good times.