Ecommerce Growth
B2B Ecommerce Strategy: A Complete Guide to Grabbing Your Slice of the $7.6T Wholesale Pie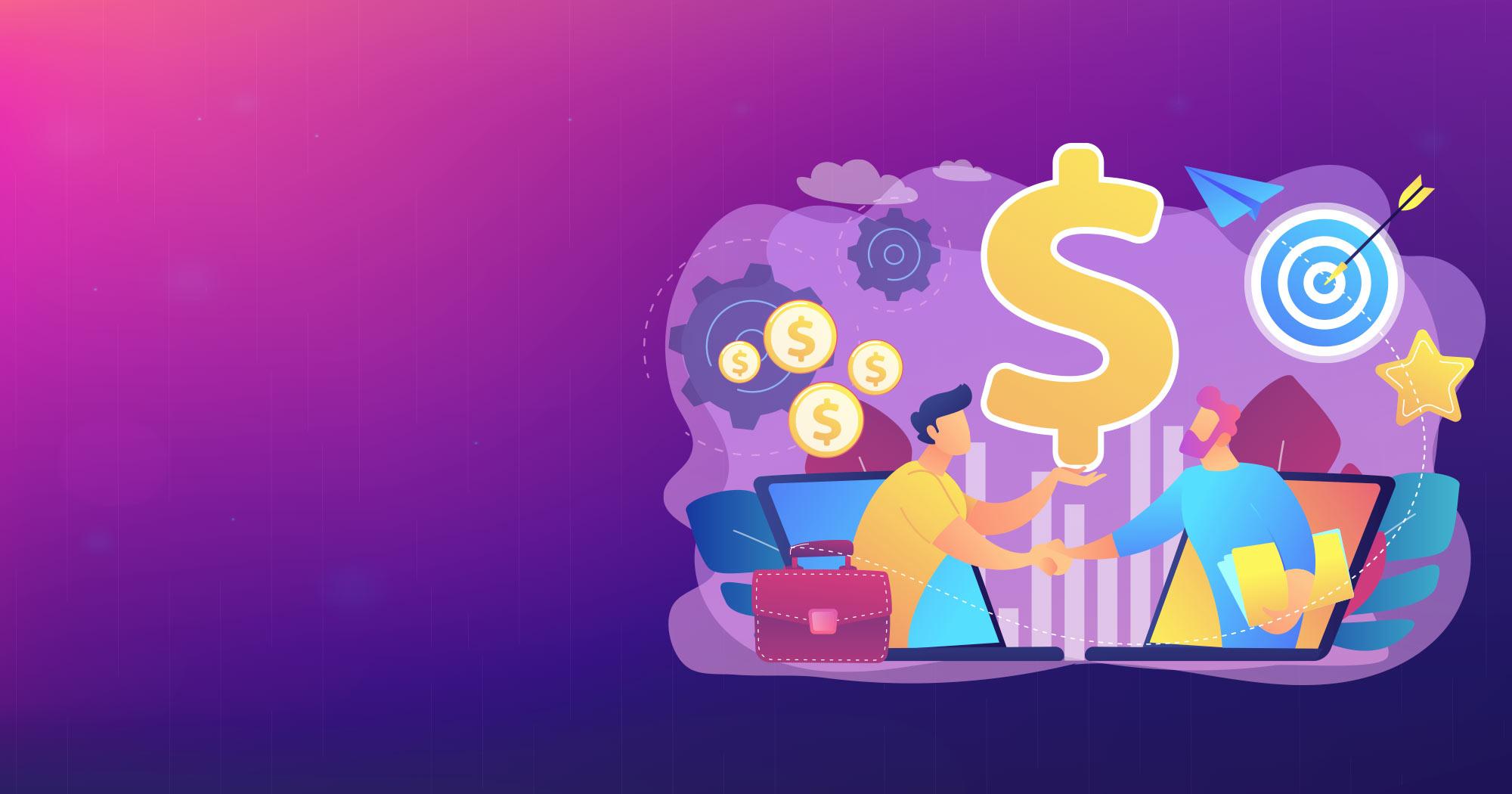 If you're not in the B2B ecommerce market, you're missing a vital part of that industry. B2B ecommerce sales could hit as much as $1.8 trillion by the year 2023 in the US alone. Putting it at roughly 17% of all US business to business sales, period. Other forecasts suggest this may even happen as early as 2020. Globally, B2B ecommerce gross merchandise volume (GMV) is already over $7.6 trillion - yes, that's trillion with a "T." While the B2B ecommerce and wholesale trend is heading upward, you can't expect to access this market until you understand who's doing all the buying. B2B buyers are increasingly millennial - and they aren't going to engage with new wholesale ecommerce suppliers until they've done some online research. They may not even broadcast their interest in a company until already well into their buying cycle. A strong B2B ecommerce strategy requires that you understand these trends. So in this post, we help you do just that. Showing you exactly what successful brands are doing to find, secure and retain B2B ecommerce customers.
Download a printable version
Want to save a hard copy of this post for later? Download a PDF version to print, read offline or share with co-workers.
Download PDF
SEE ALSO: How to Roll Out a Winning Omnichannel Retail Strategy
Table of Contents
Why B2B ecommerce is so big - and what to do
As technology improves, the lines between B2B ecommerce and B2C ecommerce will blur. The traditional B2B approach often moves exclusively through a sales team. "B2B typically relies on its sales function and account management team to establish and strengthen customer-client relationships," said Brent Walker of C2B Solutions. But times are changing. Rather than attend old-fashioned sales meetings, B2B buyers are switching to a research-focused approach. Gartner Research found that when B2B buyers are considering a purchase' they spend only 17% of that time actually meeting with potential suppliers. That's because the decision makers are changing.
How B2B ecommerce will function like B2C
Why are decision makers changing so much? A lot of it has to do with demographics. Today:
13% of millennials are already making B2B buying decisions.
And 28% are influencing those decisions, according to research.
If that sounds low, consider that millennials not making B2B buying decisions will still have some degree of input - almost half of B2B researchers are millennials. And those numbers will only increase as the population ages. This matters because millennials have different buying habits. They bring their online-centric research to buying decisions.
"Increasingly, B2B buyers are acting like consumers: When shopping for vendors and solutions, they look at peer recommendations and review sites and social media more than they used to. B2B buyers use social media to read existing discussions and learn more about an issue, get recommendations and suggestions from other users, contact individual thought leaders for their opinions, and reach out to vendors directly. "To get a competitive edge on social media, your salespeople should be proactive. Watch conversations, share ideas, and answer questions. Being helpful on social media without an agenda will show you're accessible and will build communication."
~ Rieva Lesonsky President & Founder, GrowBiz Media
We already see this in effect in the way B2B buyers approach their purchases. Statistics suggest that many buyers are over halfway through the buying decision before they engage with a sales team. This doesn't mean the concept of the traditional sales team is outdated. But it does mean that if you want to introduce your wholesale offerings to businesses, you need to calibrate your approach. What does this look like in the real world? Let's look at some successful B2B companies as examples.
Successful B2B ecommerce examples
Companies with experience in B2B ecommerce know that the buyer trends are changing. They succeed by adapting to these trends. Let's look at four specific examples in more detail and break down what's working about their approaches:
1) Flexfire LEDs: Understanding education needs
A flexible strip light might seem like an obvious slam dunk as a B2C product, yet Flexfire LEDs gets 85% of its total revenue from B2B sales. While the website was initially focused on making sales directly to customers, Flexfire recognizes the importance of B2B buyers in its business. It's creating a B2B portal right within its website that allows businesses to:
Calculate voltage drops.
Get price quotes.
Find educational resources based on their unique needs.
The idea is to help B2B buyers "solve a lot of their own problems," according to the brand's CEO Brent Mauriello. This means Flexfire understood very early on that the first stage of outreach was in educating buyers who are starting off in the research phase.
"If you're a D2C brand, B2B ecommerce is extremely important for you. It helps you eliminate any middlemen in reaching your target businesses. Additionally, with B2B ecommerce, you can directly sell your products to your consumers and increase your margin from each transaction significantly. It also helps you offer better services to them as they will deal with you directly. These factors are enough reason for you to take it seriously."
~ Shane Barker Digital Marketing Consultant, ShaneBarker.com
2) Tetra Pak: Understanding millennials
Tetra Pak is a processing and packaging company that's used to doing business with businesses. It combines its exceptional product design with a knowledge of how business purchase managers make their decisions. They're well aware of the B2B trends of today. That's why in one of their B2B marketing campaigns, they went straight for the new buying influencers: Millennials. Tetra Pak sent out this sample mailer to brand managers at a variety of Consumer Packaged Goods (CPG) businesses: It's an attempt to get these brand managers to package their own products with Tetra Pak's aseptic bottle seen in the image. But the key is in how it's all presented. Note the following:
The actual product (the bottle) is buried deep in the package with various other materials.
Everything has a sleek design with ample white space.
Bright, attractive colors.
Accordion foldout containing images of younger people leading active lifestyles and having fun with the product.
Layout of the images intentionally mimicking an Instagram feed.
In a nutshell: It all just screams millennial. "We didn't want to tell [prospective clients] about a package. We want to talk about what millennials are doing, thinking, and buying, and offer a solution to meet those needs," said Larine Urbina, a Tetra Pak communications manager. Tetra Pak understands that research-savvy millennial B2B buyers may already be halfway done with research when they reach out. As a result, they've figured out how to deliver the right information based on this knowledge that's at the appropriate stage of the sales funnel and to deliver an experience that responds accordingly.
Tired of scrolling?
Download a PDF version of this post to print, read offline or share with co-workers.
Download PDF
3) Google: Understanding the "age of the cloud worker"
Google's "Cloud Worker" campaign is all about helping companies embrace changes to the way modern people and businesses work - i.e. increasingly remotely and in the cloud. But they started by choosing the right audience. And launched the campaign by "buttering up CIOs and IT departments," writes B2B News Network. This included coming up with statistics and original research around how people and business are working best in today's world. All aimed at convincing company decision makers to run their business on cloud-based principles and apps. So like Tetra Pak, Google understood that helping with the research process was the way to go. Google's Cloud services included a microsite that published whitepapers, statistics and webinars designed to reach CIOs and IT departments: In short, they did some of the research for their B2B audience - and it worked.
4) Death Wish Coffee: Understanding frictionless B2B buying
Death Wish Coffee are another example of doing wholesale ecommerce the right way. They have a great brand and make plenty of B2C sales through a slick online store. But also understand the need to replicate this simple buying experience on the B2B side of things. First off, Death Wish are highly selective on who they work with. You must fill out an application to be considered: Don't have a physical location? Not aligned with Death Wish's brand values? Your application gets instantly rejected. If accepted though, you'll get access to a dedicated B2B ecommerce website: This allows all approved B2B customers to login and shop to their heart's content - with bespoke wholesale pricing and discounts included. All this panders to the typically B2C philosophy of reducing friction in the buying process in order to increase sales. And moves it into the B2B realms.
The common thread
Of these four examples of successful B2B campaigns, what were the two common tactics in their approaches?
Building trust in the early stages of research. The four companies mentioned above understood how B2B buying requires a different approach and that buyer research matters more than ever. Between 2017 to 2018, 45% of buyers were spending more time researching purchase decisions. Your content needs to be ready when they are.
Creating buyer-friendly content. Whether it came through whitepapers or B2B portals, these companies also knew the importance of being able to justify large B2B purchases with proper research. In fact, they built their outreach strategies around it.
How to find, secure & retain B2B ecommerce customers
If you come away with anything from the four examples we just discussed, it should be this: Tailor your information and sales strategies to the buying patterns of B2B ecommerce decision makers.
"B2B marketers often forget the entire buying cycle and how content can play a role in facilitating that transition from one phase to the next. "The key is to create content (both blog posts, landing pages, directories, videos, etc.) that trigger curiosity in your target audience. Think about what your audience is looking for before they know they have a problem, what content would be valuable to them before they need your solution, and what stories will help you get on their radar and amplify your brand. "All of these answers start with research and conversations. Two things that many B2B brands ignore, but the best marketers always embrace."
~ Ross Simmonds Founder, Foundation Marketing & RossSimmonds.com
The approach works: 88% of B2B ecommerce buyers reported that their best purchasing decisions came about because of high-quality information. Next, let's look at a few ways you can embrace B2B buying trends.
Go where the B2B ecommerce buyers are
The process starts when you can put your content where B2B buyers are already searching for it. So how do you do that? Where should you be?
1) Social media
Nearly 45% of buyers start their research on social media. Again, the same survey showed that millennials were a rising trend, being the most likely age group to begin their B2B research on social media.
SEE ALSO: Social Commerce 2019: The Latest on Mastering Social Selling
But winning with B2B social media all comes back to content again. Providing useful, engaging posts and links for your B2B buyers. HubSpot do this well with the Facebook page for their annual INBOUND event: They stage the conference every year. But then follow this up with year-round videos and live streams from the event's speakers. When it comes specifically to ecommerce: You also want to be thinking about your brand. Are you creating a strong presence and impact that B2B buyers will desperately want to be associated with? Death Wish Coffee, again, do a fantastic job with this. Take a look at their social platforms and it's obvious they don't just sell coffee. They sell a lifestyle and an identity that their customers love to be part of: Which is part of the reason wholesalers actually want to work with Death Wish.
2) Video content
We've all heard about the power of video in online marketing. But it's also powerful when it comes to B2B selling. Research suggests seven out of 10 B2B buyers watch videos throughout their path to purchase. What does this mean for B2B ecommerce? You need to be producing video content that helps buyers:
Learn about;
compare; and
generally research their B2B purchases.
Let's take a look at Tetra Pak again. Their product could be seen as being pretty 'boring' - food packaging. Yet look around their YouTube channel and you'll see plenty of engaging and useful videos catered specifically to their B2B audience. Like this one explaining all about Tetra Pak's product:
Mailchimp also do a great job with video marketing. Using it to break down barriers with "getting to know us" content:
3) Paid search
For large and medium businesses, Google reports that: "Generic paid search factors in strongly toward the beginning part of the business/industrial path to purchase." Meaning you need to:
Identify key terms your B2B buyers will be entering into search engines (especially Google).
Launch and invest in campaigns to appear for these search terms.
"Successful B2B ecommerce starts with targeted traffic acquisition - the right people need to be coming to a website to buy. If using Google Search Ads, then the search terms that are being used need to reflect either a B2B product or the search intent is that of a B2B purchaser. Otherwise, this will result in wasted ad spend. "Alternatively, if a company is using Facebook or LinkedIn ads, they need to be shown to the correct decision makers for purchasing. This probably isn't going to be c-level and company owners, but specific buyers and purchasers."
~ Dale Broadhead Founder, Conversion Hut
Learn from Monday.com's simple, clear value proposition for project management: And the congruency of CTS Sunglasses. Sending users straight to their wholesale page for searches of "wholesale sunglasses":
4) Mobile
As far back as 2015, mobile usage was intensifying to the point of making up 45% of B2B research for buyers. And it's only set to increase in relevance over time. Research collected by AVATAR indicates that:
55% of B2B buyers aged 18-25 use their mobile phones to research products, and 36% of those over 45.
24% of B2B buyers have made a business purchase using a mobile device.
85% of B2B buyers want content on B2B sites to be optimized for mobile.
56% of B2B buyers said that they frequent B2B sites through their mobile phones.
All meaning you need to be thinking about the mobile experience for B2B just as much as you should be for B2C.
Make life easy for your potential B2B ecommerce buyers
Getting your content in front of wholesale buyers is a great start, but it doesn't guarantee a purchase. Here are some ways to make the researching process easier on your potential buyers.
Simplify the process. According to Gartner, 77% of B2B buyers said their last buy was too complex or difficult. And the 2018 B2B Buyers Survey found that 31% of buyers said the overall purchase cycle has only gotten more challenging year-over-year. Simplify.
Provide consumer-centric information. Is your information actually helpful? Gartner's research also found that if the buyer felt the information provided to them was helpful, they were almost 3X as likely to experience "purchase ease".
Provide relevant outreach. According to the B2B Buyers Survey above, 62% of buyers want to talk to someone who demonstrates knowledge and experience in their industry. Sales outreach is still important, but it can't be from a purely sales perspective. It also has to inform and offer real value.
"By opening up B2B ecommerce opportunities, the more changeable B2C levels of demand can be hedged against. For example, the difference in the seasonality of purchasing between B2B and B2C provides brands with an opportunity to level out cash flow throughout a year or season. "But modern B2B buyers are looking for stronger communication. By having a more straightforward purchasing approach through ecommerce, combined with better interaction via email marketing, B2B buyers have increased confidence in brands. While this doesn't mean sales teams have become redundant in terms of selling to B2B customers, ecommerce provides a better way to automate more of the process."
~ Adam Pearce Head of Marketing & Partnerships, Blend Commerce
Balancing B2B ecommerce with B2C
There's no denying it, this strategy all sounds like a lot of work. And B2B ecommerce companies who've already found success in a direct-to-consumer model might be wary of shifting their focus. So maybe you're wondering: Is it possible to create new B2B sales without losing sight of the B2C ecommerce that's been your bread and butter? Here are some key things to think about:
Build a lead nurturing strategy. You don't have to look at B2B ecommerce marketing as something that requires an entirely new department at your company. If you embrace lead nurturing, the process can be simple - and oftentimes, low-effort.
Create bespoke discounts and tiered pricing models for B2B customers. Business-friendly pricing tiers and bespoke discounts will factor into the pricing research of B2B buyers and incentivize them to reach out.
Create and manage B2B orders in one place. There's no reason you would have to upend your business infrastructure to fit B2B orders. Make sure you can handle order management from all channels in the same interface.
Make B2B payments easier. The easier you can make the buying process for businesses, the more likely they are to continue to buy. So consider setting up a dedicated B2B portal, or including electronic payment links in your invoices.
Sync inventory between B2B and B2C. Overselling and backorders put a huge downer on customer experience. So practicing good inventory management by syncing inventory in real-time across all your B2B and B2C channels is essential. Make your process seamless and confusion-free.
Fulfill and manage B2B orders alongside B2C orders. Large B2B orders require scalability. Find ways to automate these orders rather than manually creating and fulfilling them with your system.
Adapt your marketing strategy for B2B, but plug in orders to an existing system. No matter where B2B buyers find you, you should be able to integrate their orders into the same structure.
Veeqo's wholesale B2B feature makes it possible to incorporate all of these key points without upsetting your existing business.
Final thoughts
Can you make B2B ecommerce work like B2C? Of course you can - and it can be easier than you imagine. Here's what you'll need to remember:
Engage buyers on their terms. Are they trending younger? Where do they start their research? How much research have they done before they reach out to you? And how can you help them along their buying journey?
Use a system that integrates B2B into your current infrastructure. The easier you make purchases for your business buyers, the better you'll do.
With a new style of marketing outreach in place and a management system ready to take on the big orders, you'll be ready to capitalize on the growing trend of wholesale and B2B ecommerce. And be perfectly set to grab your slice of this $7.6 trillion pie. You may also be intersted in our challenges in ecommerce article. 
Download a printable version
Want to save a hard copy of this post for later? Download a PDF version to print, read offline or share with co-workers.
Download PDF