Ecommerce Growth
12 Ecommerce Books Every Retail Business Owner Should Read in 2019
Written by Anwen Williams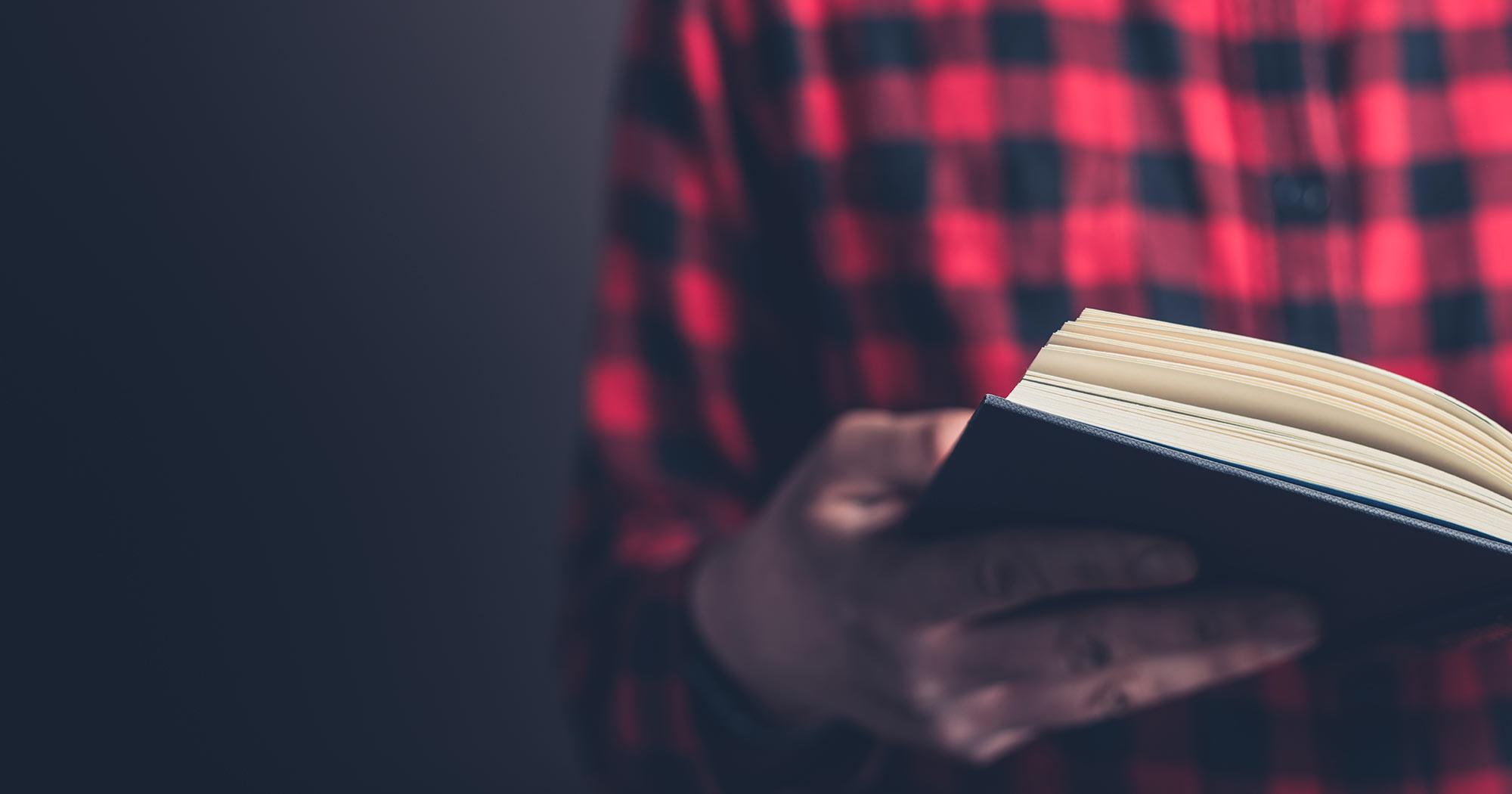 One thing all successful business leaders have in common: They never stop learning. And reading is a key part of being in that club. So we put together a list of the 12 must-read ecommerce books for 2019. These cover a wide range of topics relevant to retail business owners. Everything from personal inspiration, to general business, leadership, brand building, marketing, and beyond. So whether you're looking for a book to kickstart your motivation, overcome a specific challenge or start the new year with a fresh mindset, we've got you covered. Let's get stuck in...
Leap by Howard Yu
---
The book for prospering in a competitive climate. Every ecommerce business today faces the threat of their competitors producing cheaper copies. But Leap: How to Thrive in a World Where Everything Can Be Copied, helps you learn from the companies that have survived and thrived for centuries despite copycat competition. Companies must 'leap across knowledge disciplines and reimagine how to create a product or provide a service' to survive today's climate. This ecommerce book stands as a manifesto for how innovative companies can endure and flourish in a world of constant change and copycats.
The Meaning Revolution by Fred Kofman
---
The book for revolutionary leadership. Fred Kofman is Advisor of Leadership at Google and former VP of Leadership at LinkedIn, so he's got some heavy credentials to build this book from. He claims that boundless leaders have the ability to put aside their own self-interest to help their workforce feel connected in any organisation. And that companies able to successfully focus their people, their teams, and their culture around meaning outperform the competition. This ecommerce book provides significant contribution to business management, economics and self-improvement. And teaches how to create a shared culture of meaning for employees at all levels of an organisation.
The Culture Code by Daniel Coyle
---
The book for building a killer team. Want to know how to build culture and create more successful, happier teams? The Culture Code: The Secrets of Highly Successful Groups looks into some of the most successful organisations of all time, and deciphers what drives them. The book reveals three key skills that are vital to generating co-operation and solidarity - making diverse groups function with a single mind. No matter the size of your company, this book will show you how to apply the principles of cultural chemistry that transforms your employees into teams that can achieve anything.
New Power by Jeremy Heimans & Henry Timms
---
The must-read for leaders in any field. New Power: How Anyone Can Persuade, Mobilize and Succeed in Our Chaotic, Connected Age is an insightful read into the dynamics of power today - a guide to 'spreading ideas, building movements and leaping ahead' in our chaotic and connected world. The book runs through the rise of giant platforms, the 'out-of-nowhere' political victories, the emergence of revolutionary social media movements and what really powers them. It offers a new way to understand the world and our role in it, while old power changes to 'new power'. A powerful read for any individual wanting to breakthrough and create new opportunities, ultimately learning how to take power and use it for good.
The book for new-age social media marketing. We know that having a solid social commerce strategy isn't optional any more, it's essential. But the goalposts seem to be constantly moving. So Social Media Marketing for the Future: Strategies for 2020 & Beyond is a great ecommerce book for going through the most important trends you can expect to see over the next few years. The book is perfect for an up-to-date read on social media. Teaching you how to understand and reach new customers, upcoming government regulations and privacy trends, the rise of new social media networks and how to use new technology to strengthen your brand and get a competitive edge.
SEO 2019 by Adam Clarke
---
The book for the latest SEO techniques. This up-to-date book benefits beginners and advanced individuals by providing the SEO techniques used to grow countless companies. All while keeping the most recent Google updates in mind. The book walks though the major updates and shows how you can use them to your business' advantage. Topics covered include finding the most profitable keywords, link building strategies and PPC advertising.
Launch by Jeff Walker
---
The book to launch and grow fast. Launch: An Internet Millionaire's Secret Formula To Sell Almost Anything Online, Build A Business You Love, And Live the Life Of Your Dreams is suitable for entrepreneurs running a business or looking to begin. This ecommerce book focuses on starting and growing fast - whether that be a new product or an entire business. Author Jeff Walker provides a roadmap to success, including examples from big and small brands. Focusing on what makes or breaks a product launch, the book covers the fundamentals of launching a successful business and exactly what creates fast growth.
Building A Story Brand by Donald Miller
---
The book for brand clarity. In Building a Story Brand, Donald Miller focuses on the most critical parts of building a solid brand story in a way that provides a sincere connection with your customers. Miller takes you through his entire 'StoryBrand process' - something that's been hailed as the new age solution to overcome the issues leaders face when communicating exactly what their business does. By mastering the method for connecting with your customers, the book drills down on how to communicate who you are, what you do, and the value you bring to customers in the most simple and effective way. (P.S. This is one we in the marketing team here at Veeqo absolutely love. Hopefully you can see the ideas continue to crop up around the site :) )
Don't Make Me Think, Revisited by Steve Krug
---
The book for making your website awesome. Don't Make Me Think is a classic read suitable for both experienced and beginner ecommerce retailers. A book that makes you look at your website through the eyes of a usability expert. Usability is one of the most important factors that determines the success of a website, and as backed up in this title - the users' experience should be as easy and direct as possible. First published in 2000, the revisited version now covers both web and mobile usability as well as three new chapters including a discussion on why users leave websites and how we really use the web.
Shoe Dog by Phil Knight
---
The book for personal motivation. Described by Bill Gates as a "refreshing reminder of what the path to business success really looks like," Shoe Dog tells the story of Phil Knight - the creator of Nike. From borrowing $50 from his father to making $10,000 in his first year, for the first time the man behind the brand is revealed. Detailing the risks and setbacks of the now $30 billion company. The book is a must read for any ecommerce professional looking for inspiration to create and innovate.
Cashvertising by Drew Eric Whitman
---
The book for selling anything, anywhere. This book is highly recommended for anyone wanting to know more about digital marketing and sales copywriting. Cashvertising: How to Use More Than 100 Secrets of Ad-Agency Psychology to Make BIG MONEY Selling Anything to Anyone provides practical and easy to read techniques based on human psychology and is sworn to work for any-sized retailer regardless of product, location or place of advertisement. This ecommerce book can teach you how to create powerful ads, sales letters and websites to convince customers and persuade visitors to respond.
Lost & Founder by Rand Fishkin
---
The book for the ultimate startup. Lost and Founder: A Painfully Honest Field Guide to the Startup World is hailed a "refreshingly transparent" account of what it's really like to start a business. Former CEO of Moz, Rand Fishkin, reveals the ups and downs of startup life accounting for the 15 years it took his business to grow. Insights from Fishkin's life and business, the tough lessons learned can be applied to any kind of business environment. These are just a few of the business, marketing and ecommerce books we'd recommend every retailer gets through in 2019. But remember that it's essential to utilise the teachings in all of them. So make sure to properly absorb the info and - most importantly - take action. Any of your top ecommerce books missing from our list? Let us know your favourites in the comments below.