Ecommerce Growth
Global Ecommerce: 7 Ways to Make Cross-Border Sales in 2020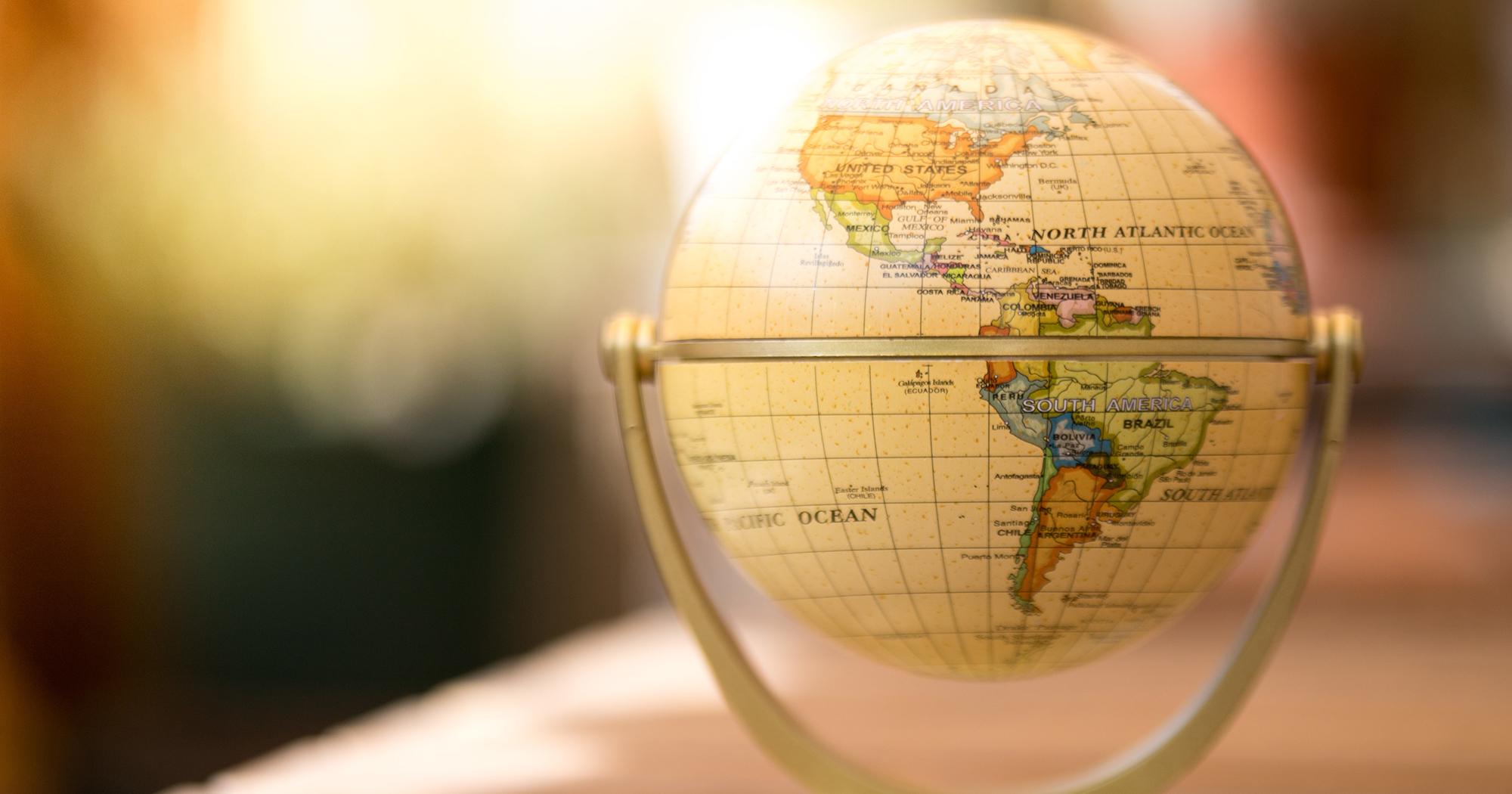 Selling in just one country is now for small-time retailers only. Serious brands know that real growth comes from going global. Especially when you see stats like:
Shopify's Enterprise Guide to Global Ecommerce predicting a rise in worldwide ecommerce sales from $1.3 trillion in 2014 to $4.5 trillion in 2021 (up 246%).
Yet Statista finding that the United States' share of this is steadily decreasing from 22.2% in 2015 to an anticipated 16.9% in 2020.
And Nielsen's Connected Commerce Report claiming that 57% of consumers had made an online purchase from an overseas retailer in the past six months.
All meaning cross-border, global ecommerce is a prospect too big for retailers to ignore. But it's also a subject that's surrounded by confusion. Causing so many businesses to either fail miserably, or deem it not worth bothering with in the first place. So here are seven key things to make sure you have in place in order to overcome the challenges and start taking advantage.
SEE ALSO: How to Roll Out a Winning Omnichannel Strategy in Your Retail Business
Make sure you're not breaking the law
---
The very first thing you need to make sure of is that your business is legally approved to operate in the countries you're selling in. The process varies depending on each country. Some places require a licence for any ecommerce sales, some only if you plan to have a physical presence in that country. But operating without the proper paperwork could land you in serious hot water - with heavy fines and penalties likely. So it's definitely a worthwhile task to find out. Here's some official places you can go for more info on popular international markets:
Also note that the United Kingdom is set to leave the European Union in the near future. Meaning there could be changes to how foreign businesses export to the country. Make sure you read up on the laws and conditions of each country to ensure you're operating under the right licences and paying the right taxes.
Speak your customer's language
---
A recent Common Sense Advisory report found that 75% of shoppers won't buy from a website unless it's in their native tongue - even if they speak English. Meaning the key to global ecommerce success is providing an international operation with a local feel. This all starts by making sure you're using a global platform with custom storefronts for each region and country. Fitness apparel brand Gymshark do this brilliantly through Shopify Plus. You'll get automatically redirected to the correct storefront based on your location: But can manually change to a whole host of different regions and countries: With the site language then updating to whatever's primarily spoken in that country. Like German for Germany and Austria: However: Success with global ecommerce isn't as simple as creating a custom storefront. Serious brands will go 'all in' on localization by looking at things like:
Having a fluent speaker of each language check over storefronts to ensure they all actually make sense (Google Translate can easily go wrong).
Converting marketing and transactional emails into the appropriate language(s).
Setting up customer service in order to cater for multiple languages.
Translating invoices and packing slips into different languages.
Make it easy to get paid
---
Recent BlueSnap research found that 59% of shoppers won't follow through with a purchase if they can't use their preferred payment option. So it's an absolute priority to adapt to local payment preferences for global ecommerce success. That means using:
A storefront that shows prices in local currencies.
A global payment processor accepting as many methods as possible.
Gymshark once again do a great job with prices automatically appearing in the correct currency for each country's storefront. Even relatively less popular ones like Danish Krone: It's then worth researching the habits of your target countries to ensure you're covering all bases when it comes to typically used payment methods. Think credit, debit, Amex, PayPal, Apple Pay, Amazon Pay, Shopify Pay and a whole lot more. Cash-on-delivery is even popular in countries like Japan, Russia and a variety of others.
Protect against site crashes
---
Your domestic site may be super quick and able to handle a tonne of traffic. But how does that hold up when it comes to other parts of the world? The last thing you want is to scale up a global operation, only to find that you don't have reliable server capacity in key locations. Tools like Pingdom allow you to test the speed and reliability of your site (and even specific pages) from a range of places: But the real solution is to use an ecommerce platform that incorporates a network of geographically distributed servers - or Content Delivery Network (CDN). This effectively means a user will be viewing your site from the server closest or best suited to them. Ensuring the quickest possible load speeds and reliable performance.
Don't let your standards slip
---
Missing orders, overselling inventory and late deliveries can destroy your brand regardless of the location. Meaning your customer experience needs to be consistent across the globe. But this can prove insanely difficult if you don't have the right systems in place. You have to think about:
Managing orders on a multitude of international storefronts and marketplaces.
Syncing inventory between all these channels and potentially a variety of international warehouses or 3PL facilities too.
Shipping orders domestically and internationally using various couriers.
Having customer support teams available in multiple time zones and languages to deal with worldwide customer queries.
Analysing the performance of all these aspects so you can maintain or improve standards going forward.
Keeping these siloed and separate can quickly turn your operation into a complete mess. So it's imperative to invest in a quality management platform that can connect all these processes together into one back office. You can read more about how small business can have the best shipping solution here.
Consider an international warehouse
---
Using an international postal service is one fulfillment option. But you can also price yourself out the market once global customers see the shipping charges. Especially when a Pitney Bowes study found the top three barriers to cross border ecommerce to be:
High shipping costs.
Anticipated extra fees at time of delivery.
Product delivery taking too long.
All highly likely to occur when physically shipping your products between countries. One solution would be to transport and store your inventory in bulk to certain countries or regions. Meaning you'd have some form of international warehouse in place. Larger operations might look at opening their own dedicated facility overseas. But this will likely involve a lot of paperwork as well as time and capital investment. So a happy medium could be to choose a third party logistics (3PL) provider. Here's a rundown of the advantages and disadvantages of using a 3PL for international fulfillment: Whether it's a 3PL or your own warehouse, having a location in your most popular countries can be huge. It means you can clear customs and pay charges in bulk by forwarding large amounts of stock to each facility. Or even look at ways of sourcing products separately in each country. Global returns will also become a much easier process. With global customers able to ship unwanted items back to the location nearest them, and not back across the world. Learn more about our warehouse management system (wms).
Find the best shipping courier
---
No matter whether you're shipping from a 3PL, a dedicated international warehouse or one domestic location, you still need to make sure of one thing: The right balance between speed, reliability and affordability. There's usually three levels to choose from:
Standard local postal services (e.g. USPS in the United States, Royal Mail in the UK).
Expedited postal services (e.g. USPS Priority or Royal Mail Special Delivery).
Private carriers (e.g. DHL, FedEx, UPS).
With speed, reliability and cost all tending to increase the closer to private carrier you go. Taking some time to find the best options for each destination you're shipping to is essential. Using a cheap but unreliable service could cripple your brand's reputation. Yet an expensive private carrier could be putting needless pressure on your bottom line if local options are just as good. If you're opting for a 3PL it's worth discussing local options with them that best suits your target market. They might even have discounted rates available for certain preferred shipping partners.
Conclusion
Going global is no simple task. It takes a lot of planning and investment to get it done right - and there will be major challenges along the way. But all the trends point towards one thing: global ecommerce is a huge opportunity to unlock exponential growth. And serious brands know it's quickly becoming a necessity to stay in line with the competition. Just make sure to do your research beforehand. Use the ideas in this post to get you started and begin your global expansion with confidence. Have you been thinking about launching into new international markets? What have been your biggest barriers? Let us know in the comments below.