Ecommerce Growth
4 Things You Need to Know Before Launching an Ecommerce Smartphone App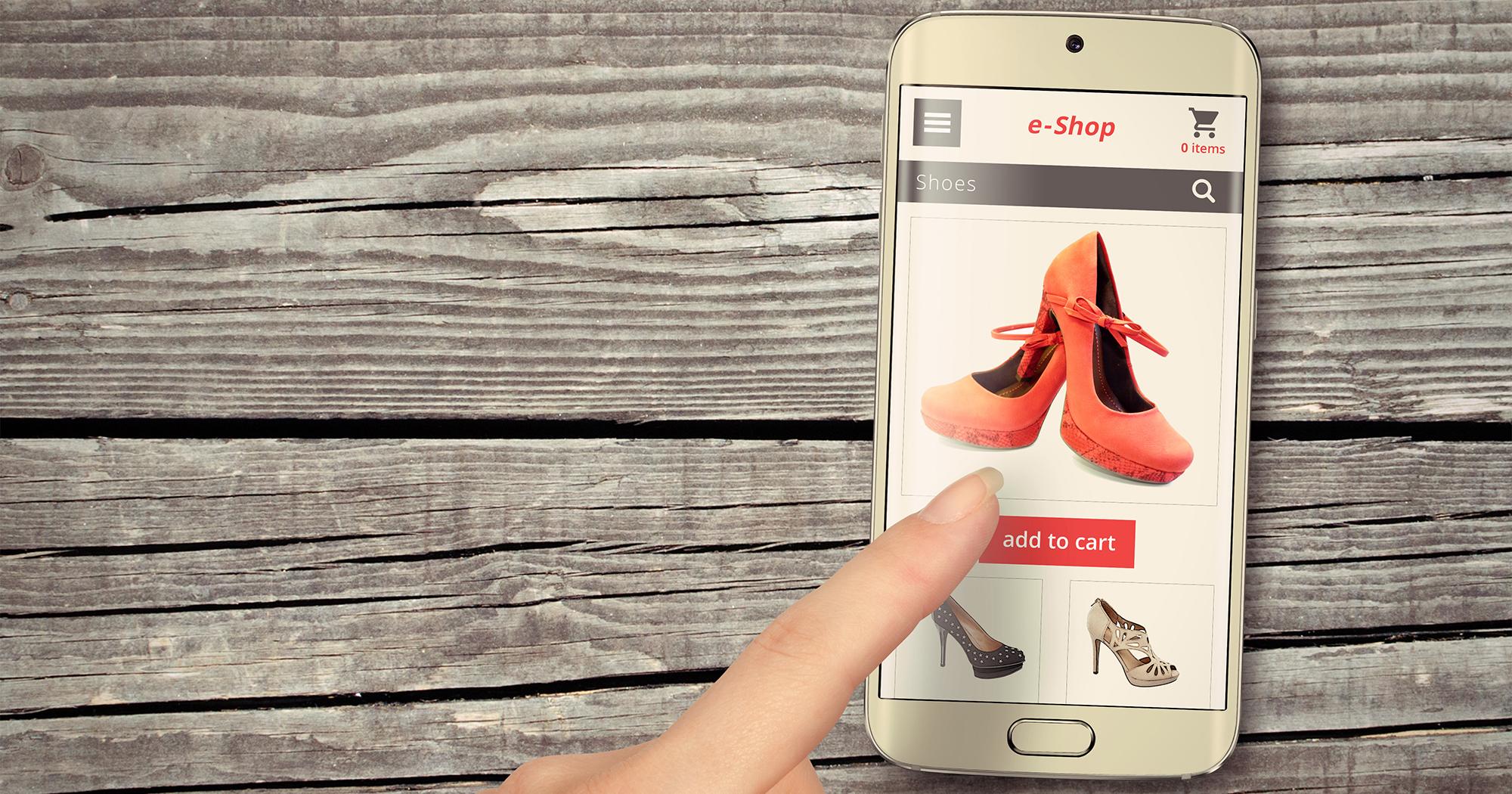 Mobile commerce is more than a trend. It's here to stay - and deserves a big chunk of your attention. Banking ecommerce success on a standard desktop store is no longer enough. Especially when you see stats like:
But with all this focus on mobile sales and traffic, a common question is: "Do I really still need a dedicated ecommerce app on top of my mobile responsive website?" The short answer is yes. According to Salesforce research, 62% of all ecommerce traffic came from mobile devices in Q2 2018. Out of this, 85% of shoppers preferred to buy via mobile app due to the convenience it offers. But merely having an ecommerce app isn't enough. Achieving your sales goals means doing it strategically. So in this post we look at four crucial factors in order to optimise and market your own dedicated ecommerce app.
SEE ALSO: Omnichannel Retailing: How to Make it Work in Your Business
Optimize your app title
---
App stores use keyword triggers in your app name. In fact, in 2013 the former head of Google's play search and discovery, Ankit Jain, revealed that titles are the number one piece of app metadata. That can mean only one thing: Your ecommerce app title can make or break your app store optimisation. And it's advisable to get it right from the very beginning as changing your app name can often harm your ranking in the long run. So how can you get the right name from the go? Firstly, keep your title short and simple. And always align the name of your ecommerce app with the name and branding of your current store:
Once you've decided on a title that's short and simple, add keywords to it. According to MobileDevHQ, adding keywords to your title will increase your app store ranking by 10.3%.
App stores usually permit up to 50 characters for your title. But in most cases Google truncates it to 30, and Apple Store to 23. So you'll have to use relevant, but concise keywords:
You can find the most relevant keywords using app store auto-fill suggestions or research tools like Keyword Tool and Google Keyword Planner.
Write a quality description
---
Your ecommerce app description is almost as important as its title, according to studies from Arizona State University. And Search Engine Watch put it as the number two relevant factor after the title. There are two equally important descriptions you'll have to consider:
The short description.
The long description.
The short description is your first opportunity to tell potential users all the best things about your ecommerce app in under 80 characters:
To make the best use of this, add relevant keywords subtly. And make sure to spell out the main purpose of your store in the process. If you've caught the attention of users with the short description, they'll want to expand it to know more about your app. This is where the long description comes in:
The long description has a very important role in your app store optimisation (ASO). In fact, it's where you tell potential users everything about your app and seal the deal. Take a look at the great job Zalando do with their Apple Store description:
The app store will permit you some thousands of characters so be sure to:
Use your keywords generously.
Write in short paragraphs.
Use calls-to-action with a sense of urgency, such as "download now".
Add videos & visuals
---
Video can be a powerful tool in any digital marketing activity. In fact, Unbounce reports that it can increase conversions by 23%. The truth is that videos and visuals attract more people to click on your app before anything else. If it's good, most people will hit the download button even before reading the description. Check out Jacamo's Google play Store listing. You're right away hit with a 30 second high-quality video explaining what they're all about: So what makes for good videos and images? Two things:
Once you have these on lockdown, you can use a tool like Store Maven to split test your images and videos and work out the best-performing ones.
Drive downloads
---
Number of downloads is a huge determining factor when it comes to most app store search rankings. In other words: If you want more people to download your app, you need to have a good number of downloads to begin with. So how can you get these downloads in the first place?
Go social. Send out email newsletters and invest time and resources creating quality content on social media - all regularly plugging your app.
Utilise tools. Use things like AppTweak to drive organic downloads.
Get reviews. Connect with your app's current customers from day one to get them sharing reviews and stories about you. Take a look at how ASOS are crushing it with their reviews:
Bottom line
If you own an ecommerce brand, chances are you're always on the lookout for strategies to increase sales. And one of the best things you can do for your online store is to create an app version of it. But simply having an app doesn't guarantee an avalanche of sales. How well your app performs will be reliant on your optimisation and marketing efforts. So use the tips and ideas in this post to get started - and watch as your sales start to grow.