Ecommerce Growth
8 Retail Loyalty Programs to Max Customer Retention (Types, Examples & Tools)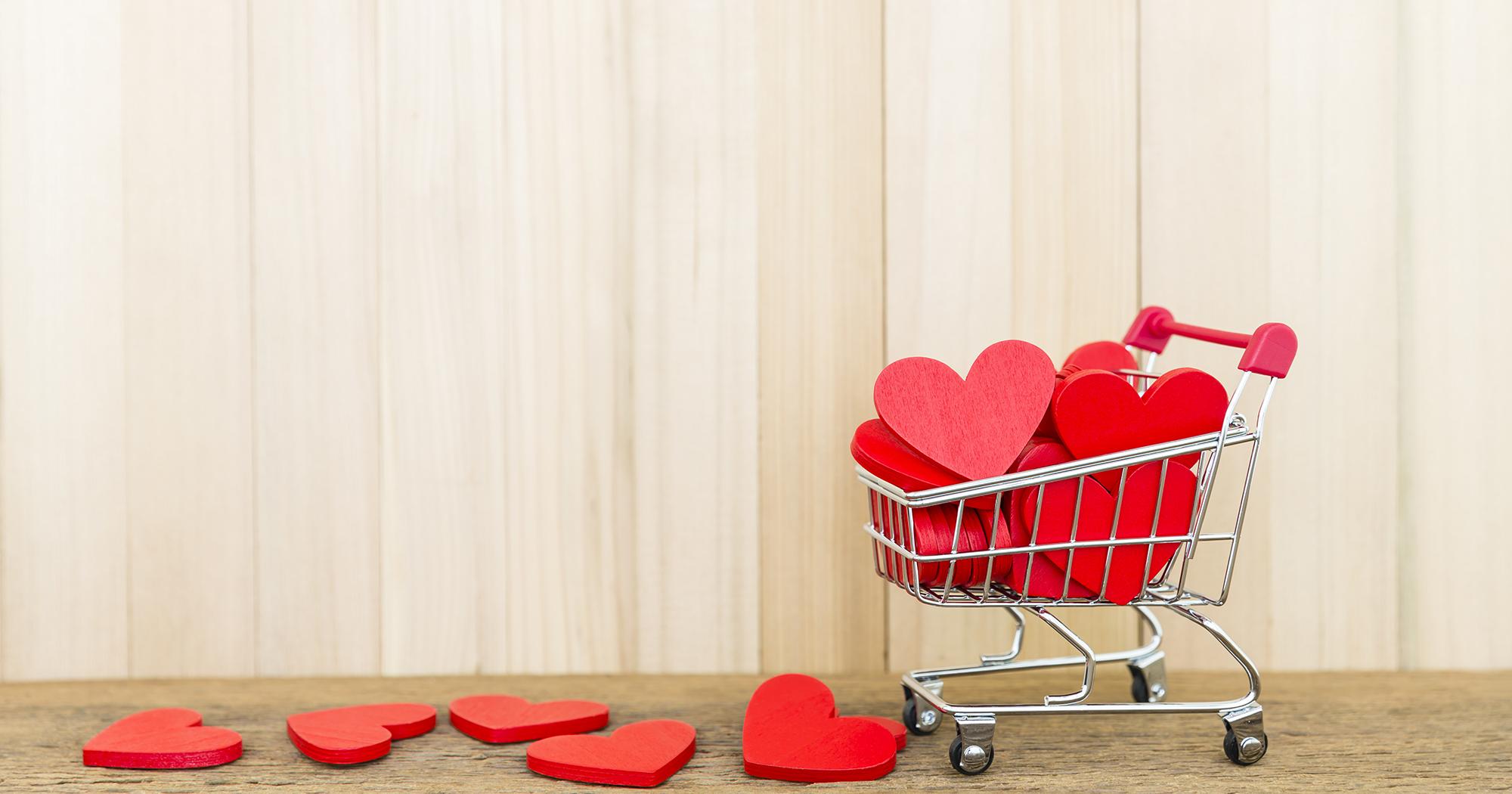 Building a solid base of loyal customers is a must for retail success. Amazon, ASOS and all the big players are obsessed with doing it. And any other serious retailer should be too. In fact:
Meaning there's no doubt where the biggest profit margins lie - your current customers. But simply hoping they come back won't cut it. It takes installing quality retail loyalty programs to get customers buying over and over again. So in this post we go through exactly that. And dive deep into the best retail and ecommerce loyalty programs out there to help you build the most effective customer retention system for your business.
SEE ALSO: 18 Experts Reveal the Ecommerce Trends Set to Fuel Serious Sales Growth in 2020
Table of Contents
Download a printable version
Want to save a hard copy of this post for later? Download a PDF version to print, read offline or share with co-workers.
Download PDF
What are retail loyalty programs?
Retail loyalty programs are essentially 'rewards programs' created by individual companies for customers who make frequent purchases. They come in a variety of shapes and sizes. But the key discerning factor is that customers get exclusive discounts or perks in exchange for buying regularly. But here's some interesting findings from The Loyalty Report 2017:
81% of consumers say that customer loyalty programs make them more likely to continue doing business with brands.
And 66% modify their spending to maximize loyalty benefits.
Yet only 22% of members perceive their experience with the brand as better than that of non-members.
So the demand for retail and ecommerce loyalty programs is definitely there. But companies across the board aren't doing a fantastic job. Let's see how your business can buck that trend...
Types of retail loyalty programs
Retail loyalty programs can generally be split into four main types:
1) Basic points
A simple points based system is by far the most commonly used of customer loyalty programs. Basically: Customers earn points every time they spend. These points can then be redeemed as either discounts, freebies or for some kind of special offer. The more they spend, the more they get back. Take a look at the Boots Advantage Card: The key here is the simplicity. People aren't going to use your loyalty program if they need to be a genius with numbers to work it out. Boots can even sum it all up in a few sentences: Best for: Businesses with frequent, smaller purchases - like food, drink, toiletries or beauty products.
2) Tiered points system
Some companies have customized the basic points based retail loyalty programs by creating a number of tiers. This brings two main benefits:
Companies can offer better rewards to more valuable customers.
Customers aren't forced to save up points for long periods in order to receive any meaningful rewards.
Smile.io also mention in a post of theirs on tiered programs that:
By giving better rewards to customers in your upper tiers, you are showing them you value their business more than one-time shoppers. When customers feel valued they are much more likely to become brand advocates.
Sephora do a great job of this with their Beauty Insider program: They have tiers based on how much their customers spend with them each year. And then give some pretty awesome gifts to higher spenders: Best for: Businesses trying to move customers from lower to higher price point items.
3) Partner retail loyalty programs
Running your loyalty program along with strategic partners is another option. It's a great way to gain new referral customers from the other partners. And to keep them spending within the group of businesses involved. However: There can be a lot of legal intricacies that need ironing out before all parties agree. So you therefore usually only see these among very large retailers. Nectar are a perfect example of rewards programs like this. A card club where you can redeem points at a variety of stores and ecommerce websites: It could be worth setting up a mini version of Nectar with a few businesses in your niche. Just make sure each business serves a similar market without being direct competitors. So a snowboard equipment retailer, for example, could partner with businesses selling winter clothes. Best for: Niche businesses looking to generate referrals between other retailers serving a similar target market.
4) Upfront fee loyalty programs
Getting people to pay to join your loyalty program may seem nonsensical at first glance. But charging an upfront or annual fee in exchange for avoiding common purchase barriers can be very attractive to certain customers. When considering fee-based retail loyalty programs, it's imperative to:
Identify the common purchase barriers in your business.
Decide how (if at all) you can eliminate these based on receiving a regular fee.
Shipping fees tend to dominate this area. So most ecommerce loyalty programs will be focused on eliminating this. Of course, Amazon Prime is the perfect example here: And it works too - a recent CIRP study revealed that Prime members spend an average of $1,300 per year with Amazon, compared to just $700 for non-Prime customers. Setting up your own Prime could be a tad ambitious. But some form of paid-for loyalty program is definitely an option. In fact: It's becoming more and more common, especially in areas like the fast fashion industry. ASOS offer a 'Premier Delivery' service, where consumers can pay £9.99 a year to get free delivery on all orders: Similar programs are available at other fashion brands like Boohoo, Oasis and Missguided. It may seem a little odd offering free shipping on all orders with no minimum purchase for such a small annual payment. But it gets your customers psychologically attached to your brand. Meaning they'll continue buying more and more in order to justify to themselves why they joined up in the first place - bringing customer loyalty for the long term. Best for: Businesses that thrive on highly frequent, repeat purchases with a small number (or even just one) main purchase barrier(s).
SEE ALSO: 3 Examples of Retail Brands with Amazing Omnichannel Experiences
5) Referral-based loyalty programs
Referral and advocacy marketing are quality tactics to get your customers sharing their experiences and purchases bringing in new ones from other people. But there are two oft forgotten aspects for referral marketing:
You should take a systematic approach to bringing in referrals (rather than just 'hoping' they happen) via a program.
The presence of said program can also majorly help with keeping people loyal to your brand.
Think about it: Someone buys from you. Sees your referral program and refers others. Now your brand is something that connects them deeper with their friends and keeps them loyal. Outdoor apparel and equipment retailer The Clymb have a great referral program that's well advertised and easy to understand. It starts by being plugged in the top-right on every single page: Click on it and you're taken to a page that makes referring super easy: All you have to do is add email addresses and the live figure on potential earnings updates automatically. You can then also share on Facebook, Twitter or use the personalized link to invite friends. Further down the page, you can add entire address books and personalize the message before sending to everyone in bulk: Finally, you can keep track of everyone you've invited in your account as well as who's gone on to make a purchase using the credit given to them: All creating a huge sense of community around The Clymb's brand - maximizing trust and loyalty among customers.
Best loyalty programs examples
Just like anything, there are both good and bad retail loyalty programs out there. Here's a look at a few of the best loyalty programs examples we could find to help spark ideas for creating or improving yours:
1) Topps Now
Topps is a sports memorabilia retailer who run an amazing loyalty program - Topps Now. They have a basic points system where you get discounts based on how many points you've collected: But then also roll this into a tiered program that's perfectly in line with their sports theme. The more loyal you are, they more points you get per $ spent: With cool bonus rewards too: Topps even give bonus points to encourage referrals and social media engagement: All in all - it's simple to join, the terms are easy to understand and members are genuinely rewarded with something meaningful.
2) TOMS Passport Rewards
TOMS is an apparel retailer with a world traveller theme and a dedication to improving the lives of those less fortunate. And their Passport Rewards program does a great job communicating this while still encouraging more regular purchasing from customers: They have two levels. The first being a basic points collecting system:
With the second offering massive extra bonuses:
The great thing about this program is TOMS's acknowledgment of the power of free shipping. And their desire to reward hyper-loyal customers with this for an entire year.
3) Lids Access Pass
Lids are a sports apparel retailer mainly focusing on sports hats and caps with their own retail loyalty program called Access Pass: The program has a free version and an upgraded one based on a small annual fee: Even at just $6 a year, the fee gets customers committed to the Lids brand. And likely to want to justify their membership through making more purchases. On top of this, the Access Pass mobile app ensures Lids is always on customers' phones (and therefore top of mind). Allowing them to manage their rewards, find nearest stores and explore new inventory.
Loyalty programs apps & tools
The strategy behind getting your retail loyalty program off the ground is one thing. But the technical side of actually making it all work is another. So you basically have two options:
Hire someone to build a bespoke program/system.
Use a tool, app or plugin to do it for you.
And we'd always recommend going for the latter unless you have something highly specialized that needs to be done with your program. Here are some of the best tools out there:
SEE ALSO: 34 Essential Ecommerce Tools to Accelerate Growth in 2020
1) Smile.io
Available for: Shopify, Shopify Plus, BigCommerce | More info. Provides basic points, tiered programs and referral incentives in one app. Extremely popular with excellent all-round features and quality reviews across the board.
2) Loyalty Lion
Available for: Shopify, Shopify Plus, Shopify POS, BigCommerce, Magento 1 & 2 | More info. Provides points, tiered and referral programs with a generous free plan of 800 orders per month. Shopify POS integration makes it great for your omnichannel strategy.
3) Swell Rewards
Available for: Shopify, Shopify Plus, BigCommerce, Magento 1 & 2, WooCommerce | More info. Provides points, tiered and referral programs. Great for incorporating social media engagement and influencer marketing into your rewards programs.
4) Amasty
Available for: Magento 1 & 2 | More info. Specialist Magento developer with Premier Extension Builder status. Provides basic points system via Rewards Points (Magento 2 only) and larger tiered option via Loyalty Program extensions.
5) ReferralCandy
Available for: Shopify, BigCommerce, Magento, WooCommerce, Volusion, 3dcart | More info. Specialists specifically in referral marketing and setting up fully customizable and highly effective branded referral programs. These are just some of the top rated loyalty program apps and tools. Take a look at your platform's app marketplace to see a more extensive list:
Measuring ROI of retail loyalty programs
The end goal here is always to increase customer lifetime value and, ultimately, profits. So it's imperative to keep track of and measure the success of any retail or ecommerce loyalty programs. There's no point having a hugely popular program that gives away more than it brings back from each customer. Keeping an eye on these key metrics will help you decipher how well your program is doing.
SEE ALSO: 7 Essential Warehouse KPIs to Set Your Operations Manager
1) Purchase frequency
The whole point of retail loyalty programs is to get customers buying more often. And so purchase frequency is a perfect KPI for this. It measures how often the average customer makes a purchase over a given time period (usually a year). Comparing this for both members and non-members of your loyalty program should give a clear indication to how well it's working. The equation itself is pretty simple:
2) Customer lifetime value (CLTV)
Knowing the average lifetime value of your customers is great for two reasons:
You can compare member vs non-member CLTV and see how it's improving over time as a result of your loyalty programs.
It gives an indication as to how much value you can give back in your loyalty programs while still staying profitable.
The figure comes from past sales performance. So the more historical data you have, the more reliable your CLTV figure will be. Harvard Business School have a pretty useful tool here to help determine CLTV. Of course: Getting retail loyalty programs right is going to be individual and specific to your business. But using the ideas and examples in this blog post should help you get on track for building the perfect one. Just make sure it's beneficial for everyone involved. Then communicate it in a way that reaches as many customers as possible yet is easy to understand. Do you have a retail loyalty program set up now? Let us know how it's working out for you in the comments below.
Download a printable version
Want to save a hard copy of this post for later? Download a PDF version to print, read offline or share with co-workers.
Download PDF