Ecommerce
Sort your ship out and keep customers happy
Written by Richard Protheroe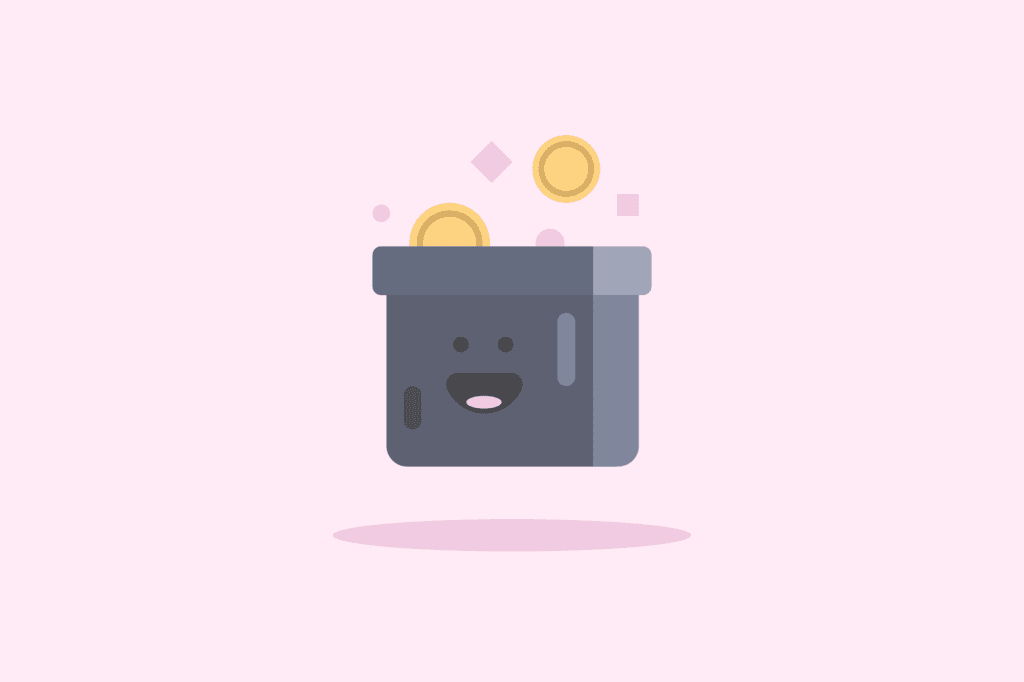 When it comes to the 'shipping process', you need to be packing a punch and tape it as far as you can. You don't won't to get all wrapped up and box yourself in. This is the same whether your shipping within the UK or to South Courier (sorry, you may have noticed I like puns).
In all seriousness, the 'process' I'm talking about can contain a lot of elements. From the packaging, to the carrier you use, to the options you make available to your customers. It's an intrinsic part of any retail business and a procedure that could make or break your business.
Despite that being the most daunting paragraph i've ever written, there is no need to fear!
Below I'll explain how you can keep your packages safe, stylish and speedy. I'll also touch on the best shipping options to present to customers and how you can maintain the same standards as your business grows.
Packaging
It's hard to get excited about cardboard boxes and packaging in general (sorry to any cardboard aficionados). However, it is possible to create something that your customers can get excited about.
When looking at custom designed packaging, it can be expensive. Asking for a mailer or box of a certain size, with your company colours will incur several charges when compared to stock items.
This will include labour, a stereo (for printing colour), a tool (for cutting the box) charge, along with a minimum order value that might exceed your limits.
If you are fairly new to online selling it would be worth measuring up your products and finding the closest size possible. You can then fill any excess space with packing peanuts, air bags or corrugated roll. The added benefit is these options are fairly cheap, lightweight and also environmentally friendly.
Fill excess space with packing peanuts, air bags or corrugated roll
There are a few different cost effective options to source your packaging:
Packaging Sites – For North America there are sites such as ULINE, Star Boxes or Office Depot. For the UK and Europe you should try Packability and Rajapack.
eBay or Amazon – eBay and Amazon tends to be very competitive for sellers, so many of the sites above may be listing their products cheaper on these marketplaces. Search for their name and look at the products in their stores.
Local Grocery Store or Supermarket – A lot of local stores will have boxes that they will simply throw away. Speak to them and see if they can save some for you.
The last option is ideal if you can get it, free boxes!
A lot of grocery store boxes will already have filler in them as well, so you can reuse that. When you purchase something like packaging peanuts online, they are primarily sold in very large bags, so the shipping can be costly. So anything you can re-use is a bonus.
Don't be excessive with packaging as well, carriers are charged in regards to the size and weight of your product and these could eat into your profit margin. Look at reports and decide how much you need, as buying in bulk is a lot cheaper.
Also get yourself a digital shipping scale (they're not expensive – you can pick them up for about $20) so you can accurately weigh your packages.
It's also worth checking the stipulations of your chosen carrier (I know, boring). These are standard procedures such as size, weight restriction and how to address a label, along with advice on packaging materials for heavy duty and fragile items.
If you are shipping fragile or perishable items it could be worth looking into Shockwatch Labels. They act as a visual deterrent for carriers and are much more effective in tracking damage in transit than your standard fragile labels.
If you do have money to spare, it's worth looking into custom packaging. As not only does this reinforce your brand image, but it also makes for great shareable material!
Just check out the example below from Graze. Doubly, they also created a box that would fit into a standard mail box, which in turn doubled sales.
For subtle touches to packaging, just look at Starbucks for example. Why do you think Baristas write your name on the cup, and in some cases spell it wrong? It's because it makes for great shareable content, not because the 'Barista' hates his job, as depicted by comedian Paul Gale.
Also, get personal with people! As humans we are privy to automated messages, this example from HEX is fantastic. They send out 13,000 handwritten notes to their customers every single year (imagine the cramp!).
My friend Callum purchased a t-shirt from a company once who said 'ask us anything' in the notes. A tactic that could possibly lead to disaster, but Callum asked for a picture. They dually obliged.
When packaging your product, it gives you a great opportunity to include inserts or flyers to cross sell some of your products. Have any hard to shift stock items? Give them an offer with a deadline, this will then produce a sense of urgency for the customer.
Have any slow moving stock? Add a flyer to your package with a deadline
Shipping Options
It's worth noting that a staggering 88% of consumers would be willing to shop with you if the option of free delivery was offered.
The amount of time the delivery takes is less important however, as 83% of shoppers are happy to wait an extra two days just to receive free delivery.
88% of customers would be willing to shop with you if free delivery was an option
If you don't already offer free delivery, work out your average order value and increase it, in order to get your minimum order for free delivery. In this study from eConsultancy it shows what people are willing to do to reach the free shipping limit.
Of course if you do offer free shipping you must consider whether you are going to increase your prices to cover the costs?
Alternatively your other options are to match your carrier rates or to use a flat rate across your store.
You should also consider that 66% of all shopping carts are abandoned and the biggest reason for doing so is 'unexpected costs'. Therefore let people know the free shipping limit as soon as they hit your site, by simply adding the free shipping bar.
Shipping Your Products
It's worth investing plenty of time in picking the right carrier. Rates can vary considerably based on a number of factors including size and weight of product, country and insurance policies, so we won't go in to it all.
Having insurance though, is especially important when you consider that some courier company's have percentages as high as 60% when it comes to dissatisfied customers.
Insurance is vital and private shipping insurance is increasingly popular with retailers
There are several companies who offer insurance for all the major carriers such as U-PIC and Shipsurance.
There are good reasons to consider private shipping insurance over the 'declared value coverage' offered by shipping carriers:
No proof – Carriers require you to prove carrier negligence, which can be a very touchy subject. Whereas private insurers do not require proof.
Low rates – Insurers like the ones we previously mentioned offer highly discounted rates compared to going directly through the carrier.
Claims – The whole proof scenario can be complicated when you're looking to claim back on negligence. As you don't need proof, the process is streamlined and can even be done quickly online.
Additionally a lot of shipping companies won't let you claim back unless the goods questioned are of a certain value. This is especially important if your goods are of low perceived value.
Don't take what you see on face value when considering shipping rates, ask about insurance and claims as you may find yourself paying out of your own pocket for deliveries that get damaged, or go astray.
Most importantly take note that these shipping companies will represent your business, so it's important that you choose wisely.
Article: How to choose a company to ship your orders with
If you ship a considerable amount with your carrier look to take out a business account as these offers discounts, a slicker process for managing invoices, better expense tracking and a whole host of online tools to more efficiently manage the shipping aspects of your business.
You may find that using several couriers might be beneficial.
As they can have different rates based on the size and weight of your products. With a good inventory management software solution you would be able to pull all your orders into one place and automatically set shipping rules against them (hint, hint).
Not only that, but you would then be able to bulk print all your shipping labels instantly from one dashboard.
Having this set up reduces the amount of admin tasks that fill up your day. It may be the case where you are currently employing a member of staff to carry them out. Their time can now be spent on more fruitful tasks, in regards to your business.
Sort your ship out
Online retailers need to be expanding their digital footprint and have to be seen on sites that shoppers have a preference for.
As well as selling on your website there are so many great marketplaces such as eBay, Amazon, etsy, Rakuten and Wanelo. So managing your shipping and carriers across these channels could become tricky.
That's why it's more important than ever to invest in an inventory management system to manage your business essentials in one place. It allows you to integrating with major carriers, set shipping rules and bulk printing labels.
A good system will also allow you to manage your inventory, purchase orders, accounts and profit reports across all of your sales channels, in one centralised place.